National Hockey League
National Hockey League
Coyotes-Glendale turmoil could impact ability to attract free agents
Published
Jun. 11, 2015 9:40 a.m. ET

If the Coyotes want to improve on the ice next season, they'll likely have to add free agents at center and on defense. At least one player agent believes the uncertainty surrounding the team will have a chilling effect on Arizona's ability to attract those players.
"No question about it," said the agent, who requested anonymity. "One of the main things players look for in free agency is stability. Right now, the situation in Arizona is anything but stable. The finances aren't stable, the future of the franchise isn't stable, the status of management and the coaching staff isn't stable, and the future of the captain isn't stable."
"With all those variables at play, what are you signing up for when you sign on to Arizona? There are too many 'I-don't-knows' for anyone in demand who has other viable options, even for less money."
Coyotes president CEO and co-owner Anthony LeBlanc acknowledged this problem on Wednesday night after the Glendale City Council voted to terminate its arena lease agreement with the Coyotes, calling into question the team's future in Glendale and adding another mark in the con column when free agents weigh their options.
"The actions of council ... have been detrimental to the Coyotes," LeBlanc said. "We have sponsors that are questioning the validity of their contracts moving forward and most importantly, we're a hockey team; we have to put a team together.
"(General manager) Don Maloney has a job to do, and he's got to try to draft some free agents over the summer. They're now going to be asking the same old question they were asking over the last few years: 'Is the team going to be there?' "
Maloney acknowledged that the uncertainty has had "some" effect when talking to agents for players, but he said it is nowhere near as significant as it was in years past when the team had no ownership.
"I think any hesitation is more a reflection of our year last year," he said. "We had such an off year that it might give people pause when thinking about us."
Maloney said first and foremost, players want to win, but they also want to get paid well. With the Coyotes well below the salary-cap floor, it is clear that they must spend some money simply to get within the mandated parameters. While LeBlanc would not put a firm number on this year's budget, it is likely the Coyotes' cap number will rise to the neighborhood of $60 million.
That spending alone could persuade free agents. Another anonymous agent noted, "the modern NHL would never let players not be paid, so that is not a worry" with the Coyotes, and "I am not sure a relocation threat, if there is one, would be a big issue for us."
Uncertainty is clearly something for free agents to consider, but there are other factors when choosing a team. 
"When we have a free agent, we generally go over the hockey side and the lifestyle side and look at all the pros and cons," said Jarrett Bousquet, who represents the Coyotes' Mikkel Boedker. "On the hockey side, we look at ownership stability and commitment to winning; hockey operations, from the general manager to the coach; and of course, the players our client could possibly play with. 
"Then we also look at the lifestyle perspective. Is it a nice place to raise a family? How are the schools? Commute? Could I see myself retiring and planting roots there? It would also depend on where the player is in his career. Obviously, from a lifestyle perspective, (Arizona) is one of the best places in the league.
"So I would not say (the Coyotes' current situation) is chilling, but I would say it is something we go over with our clients and are acutely aware of."
Follow Craig Morgan on Twitter
---
---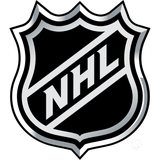 Get more from National Hockey League
Follow your favorites to get information about games, news and more
---