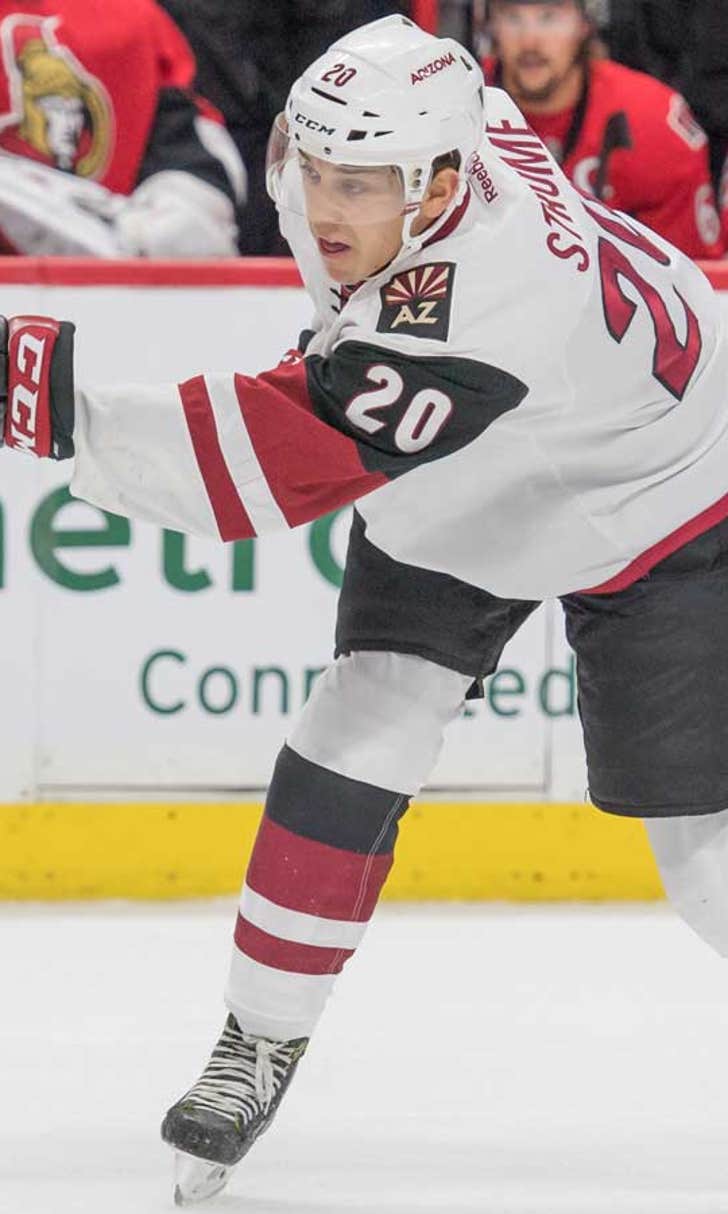 Coyotes call up center Dylan Strome from Tucson
November 27, 2017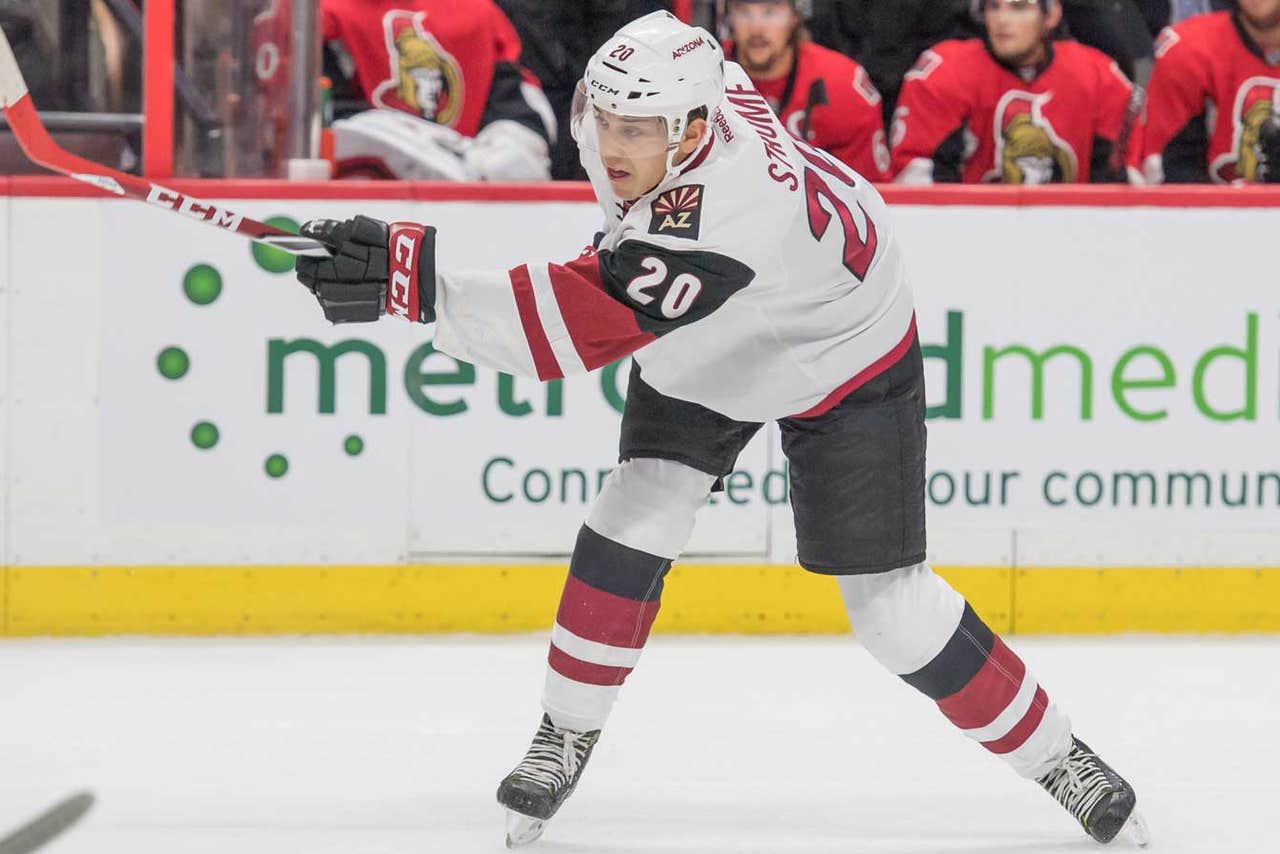 Center Dylan Strome is rejoining the Arizona Coyotes after lighting up the American Hockey League with 26 points in 15 games with the Tucson Roadrunners.

Strome was recalled from Tucson on Sunday and is expected to be in the lineup Tuesday when the Coyotes play at Edmonton. Wing Mario Kempe, who had two goals and two assists in 18 games for the Coyotes, was sent down to the Roadrunners to make room for Strome.

The 20-year-old Strome, who was the No. 3 pick in the 2015 draft, was on the Coyotes roster to open the season but was sent down after playing in just two games. He played seven games with the Coyotes at the start of last season before being returned to his junior team, the Erie Otters.

Strome had eight goals and a league-leading 18 assists in his 15 games with Tucson. His 26 points were second in the league, despite playing less than a full schedule.

https://twitter.com/FOXSPORTSAZ/status/935256050986450944

"Dylan did a nice job taking advantage of the opportunity to work on his game at the AHL level," Coyotes general manager John Chayka told ArizonaCoyotes.com. "He was focused on the areas we asked him to work on and was very productive as well. We're expecting him to come up and continue to grow with the group here."

Strome told ArizonaCoyotes.com that he's hoping he is with the team to stay.

" 'Toc' (Rick Tocchet) likes to play quick, so I really worked on that," Strome said. "I'm just going to play my game, just keep doing what I was doing down in Tucson. Obviously everything is a little bit quicker up there, so I've got to adjust to the speed, but I think it's pretty close, so I'm just going to go and have fun."
---
---