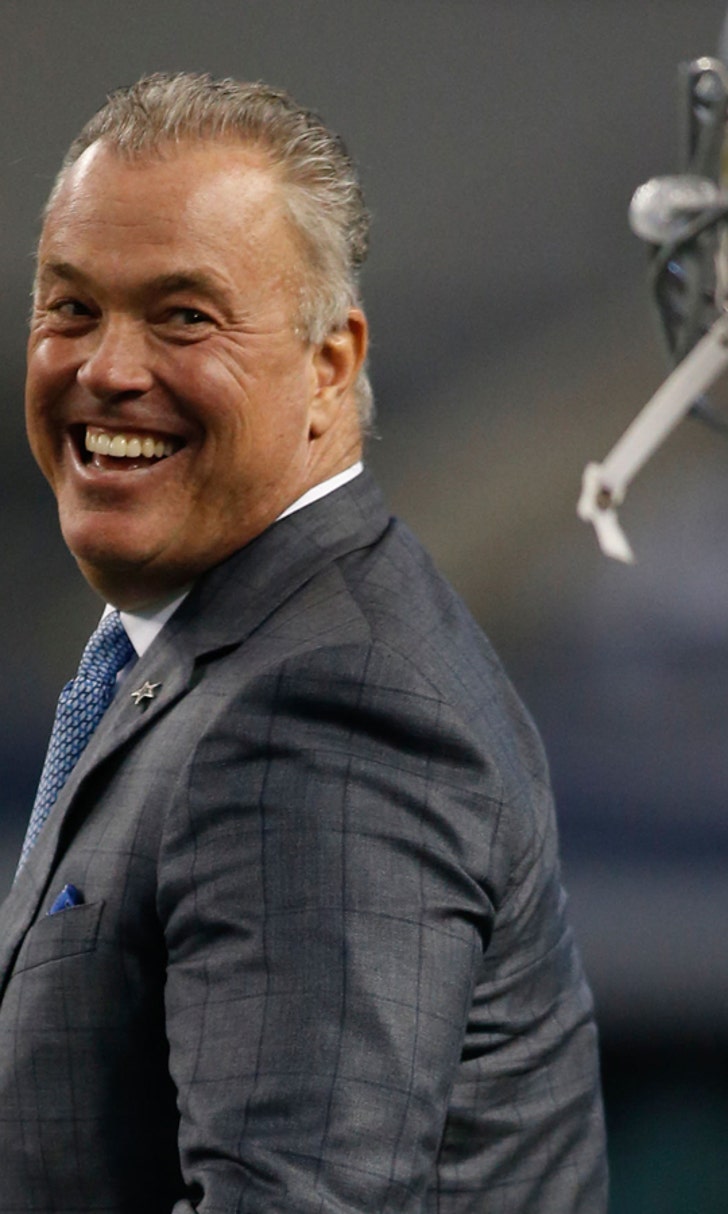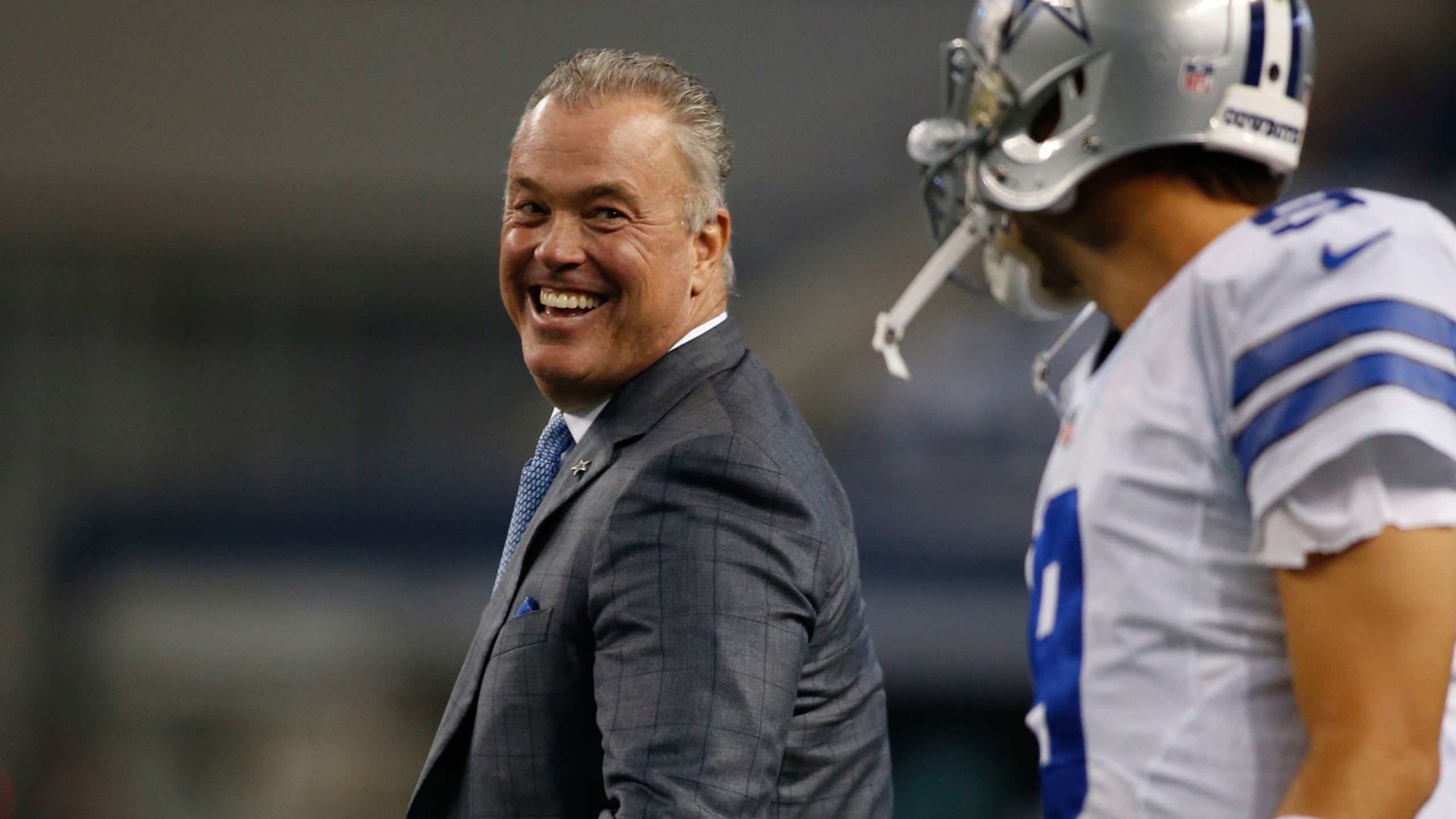 Cowboys VP talks injuries, Carr's contract as team preps for camp
BY foxsports • July 25, 2015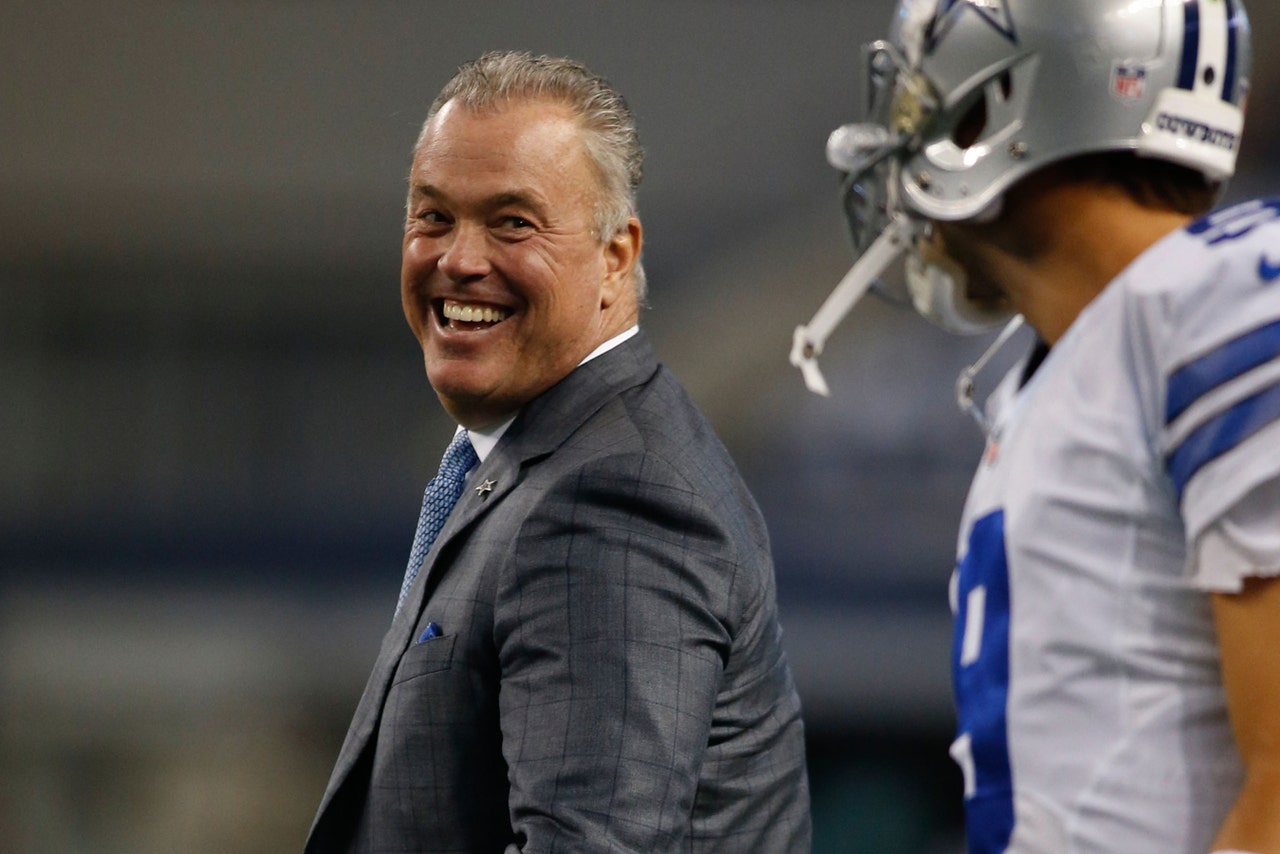 The next time the Cowboys face the media, they'll be in Oxnard, Calif., for the start of their 2015 training camp. But as they prepare to depart, it sounds like all their loose ends from the offseason are taken care of.
Team executive vice president Stephen Jones spoke to reporters Saturday in Frisco, Texas, as the organization celebrated the midpoint of the construction process on its new headquarters. In the process, Jones shared his optimism about the approaching season --€" which gets underway in just three days.
"I'm ready. I really am excited about this team," he said. "I was visiting with Jerry the other day and this is, you know, as far as excitement going into a season about a team this one ranks up there in terms of how we feel like we can do if we can just stay healthy and execute."
The Cowboys have seen a surge of good news come their way in the past two weeks, whether that's the signing of Dez Bryant to a long-term contract or the reduction of Greg Hardy's suspension to four games.
There aren't many other developments to discuss before the team begins practice next week, but Jones was asked to clarify some lingering injuries – namely, Sean Lee, Doug Free and Morris Claiborne --€" among a few other tidbits.
"Guys like Doug Free and Mo, they're ready," he said. "But we've got to make sure, with both of them coming off injuries, that we don't just throw them right in – let them work into it."
Free was absent for the Cowboys' offseason program, as he worked back from offseason ankle surgery, while Claiborne has steadily been rehabbing the torn patellar tendon he suffered last September. Lee worked in limited capacity during the spring and is expected to be 100 percent ready for training camp, though it remains to be seen what timetable Cowboys coach Jason Garrett will use for bringing them up to speed.
FOX SPORTS DAILY
COWBOYS EDITION
Cowboys News To Your Inbox!
*By clicking "SUBSCRIBE", you have read and agreed to the Fox Sports Privacy Policy and Terms of Use.
Jones made a similar indication about Bryant. The All-Pro receiver isn't injured, but he avoided team workouts and practices this year while his contract negotiations played out. The Cowboys may choose to be cautious with his workload while they assess his preparedness for practice.
"I would submit to you that when a guy is working out, which I know he has been, it's a lot different than working out with your teammates and with strength coaches and having the competitive environment to really push yourself," Jones said. "We've got to get our hands around where he is in terms of his strength and conditioning and making sure that we don't just get him right out there."
Jones also addressed the oft-discussed issue with Brandon Carr's contract -- an offseason talking point as far back as February. It's long been suspected the Cowboys may seek a way to reduce Carr's hit on the salary cap, which is a gaudy $12.7 million in 2015.
With just days until camp, that has yet to happen. Jones said the Cowboys may still try to work out a compromise with their veteran cornerback, but he repeated – as he has several times this year – that it isn't necessary.
"We're always visiting there," he said. "Ben Dogra represents him and I have a good relationship with Ben, so we'll continue to see if there's something that might work so that Brandon can be here for the next two, three, four years --€" get something that's good for both sides. But if it doesn't, we're all ready to go. We can carry that number, yes."
MORE FROM FOX SPORTS SOUTHWEST: 
- PHOTOS: Cowboys Cheerleaders Auditions
- Ranking NFL quarterback salaries
- Oldest player on every NBA team
- College football's highest paid coaches in 2014
---
---