Byron Jones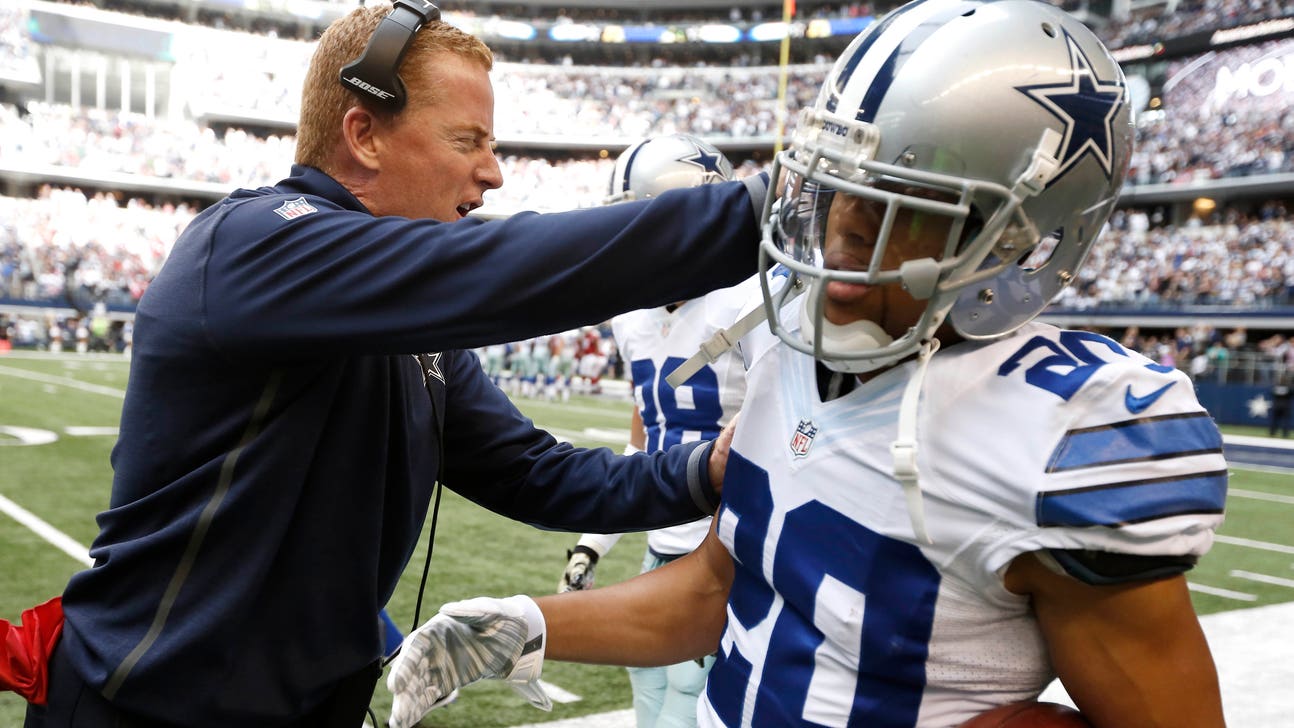 Byron Jones
Cowboys CB Tyler Patmon still fighting year after unlikely rise
Published
Aug. 16, 2015 6:55 p.m. ET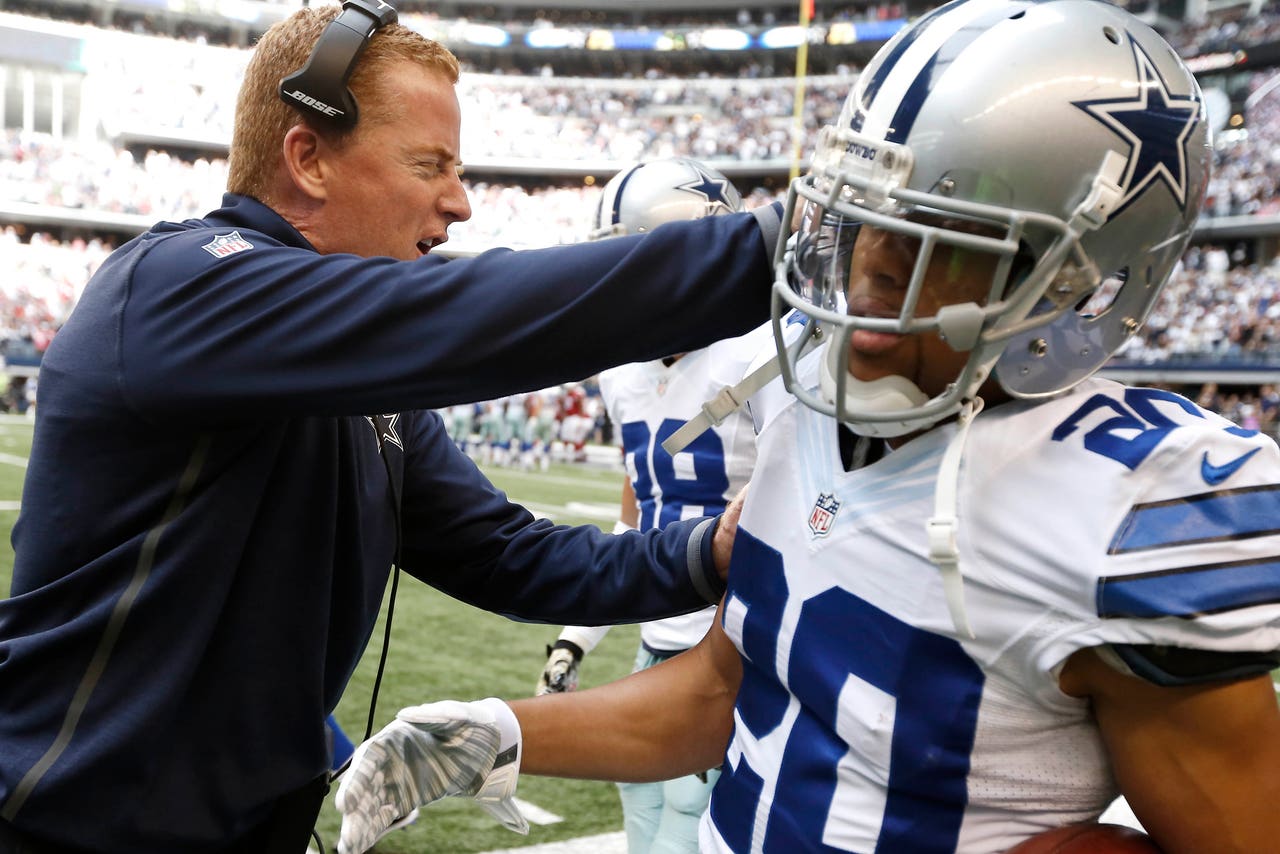 OXNARD, Calif. (AP) -- Tyler Patmon showed the Dallas Cowboys his feisty side long before he threw the first punch in a training camp fight with star receiver Dez Bryant.
The second-year cornerback also showed some playmaking ability as soon as he took the field last year, which is why he made the roster as the longest of long shots -- one of the extra bodies for rookie minicamp after going undrafted and unsigned as a free agent.
"I'm telling you, every day he did something that you said, `Wow, did you see that? Wow, did you see that?'" secondary coach Jerome Henderson said. "Every day, it was at least one thing that really caught your eye and usually multiple things that he did. He just has a unique awareness, a unique football sense."
And a little fight.
Patmon, who played at Kansas and Oklahoma State, was at the center of the most interesting moment of an otherwise quiet camp for the Cowboys in California. The boisterous Bryant had been needling defensive backs for days when he and Patmon got tangled up away from the ball in an 11-on-11 play in practice.
After Patmon's hand jarred Bryant's helmet loose, Bryant ripped Patmon's helmet off, prompting Patmon to throw a punch before Bryant retaliated with a wild left hook as teammates finally separated them. It took several minutes and a trip down the sideline by quarterback Tony Romo to get Bryant to calm down.
A year ago, the fight would have been easily explainable as an unheralded rookie showing his will to make the roster. Instead, it illustrated Patmon's desire to stay on it.
"I think coming in an undrafted free agent, it has to be like that every year," Patmon said. "Guys are always going to doubt you. People don't really know you. Every year, I come out to prove myself and show these coaches and my teammates that I can play."
Henderson said the Cowboys were hoping to sneak the 5-foot-10, 188-pound Patmon on the practice squad last year, but that changed in a preseason game against Miami. He made a running interception on a throw across the field, easily scoring on a 9-yard return.
Patmon had another interception return for a touchdown during the regular season, a 58-yarder in a 28-17 loss to Arizona. He got into 11 games during the regular season and both playoff games for the NFC East champions. So now it's a question of how much more playing time he can get at probably the deepest position on the roster.
Brandon Carr and Orlando Scandrick went into camp as the starters, but 2012 top-10 pick Morris Claiborne was further along than expected coming off surgery for a torn patellar tendon in his left knee. Dallas drafted Byron Jones in the first round, and Corey White played well in the preseason opener at San Diego last week.
Patmon has been among the most consistent in camp staying with his receivers, disrupting patterns and knocking away passes.
"He has a lot of good traits," coach Jason Garrett said. "He can play outside. He can play inside. He's got a feistiness to him. He's got some playmaking ability to him."
A few days after his fight with Bryant, Patmon was walking alone between the two practice fields while fans hoping for autographs screamed his name from a fence more than 50 yards away. Whether that notoriety came from his moment in the spotlight with Dallas' All-Pro receiver, or his signature plays from a year earlier, it was hard to say.
One thing's for sure. Camp doesn't feel the same for Patmon.
"I feel way more comfortable," Patmon said. "My technique is way better. My body just feels better. My strength is up. All around, I just feel like a much better player."
NOTES: The Cowboys have signed WR David Porter and waived WR George Farmer. ... Garrett said Bryant (hamstring) likely would be held out of practice at least through Tuesday. Dallas has joint sessions with St. Louis on Monday and Tuesday. 
---
---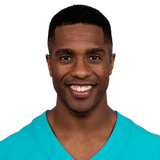 Get more from Byron Jones
Follow your favorites to get information about games, news and more
---