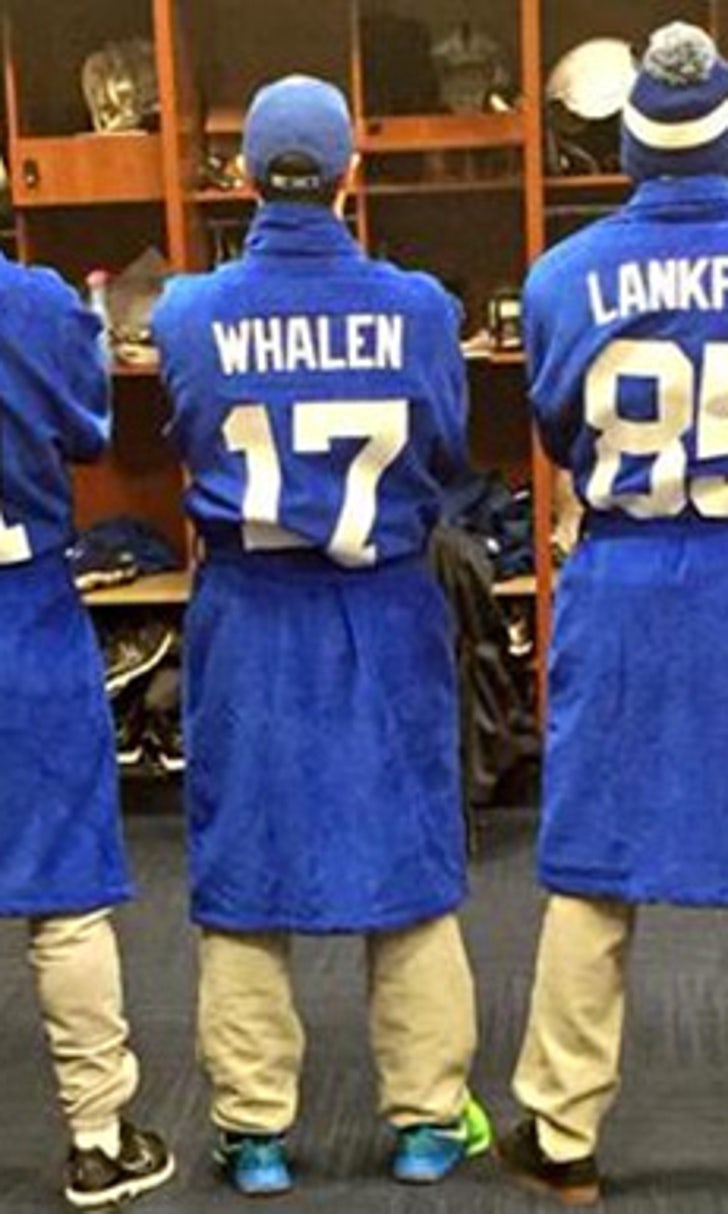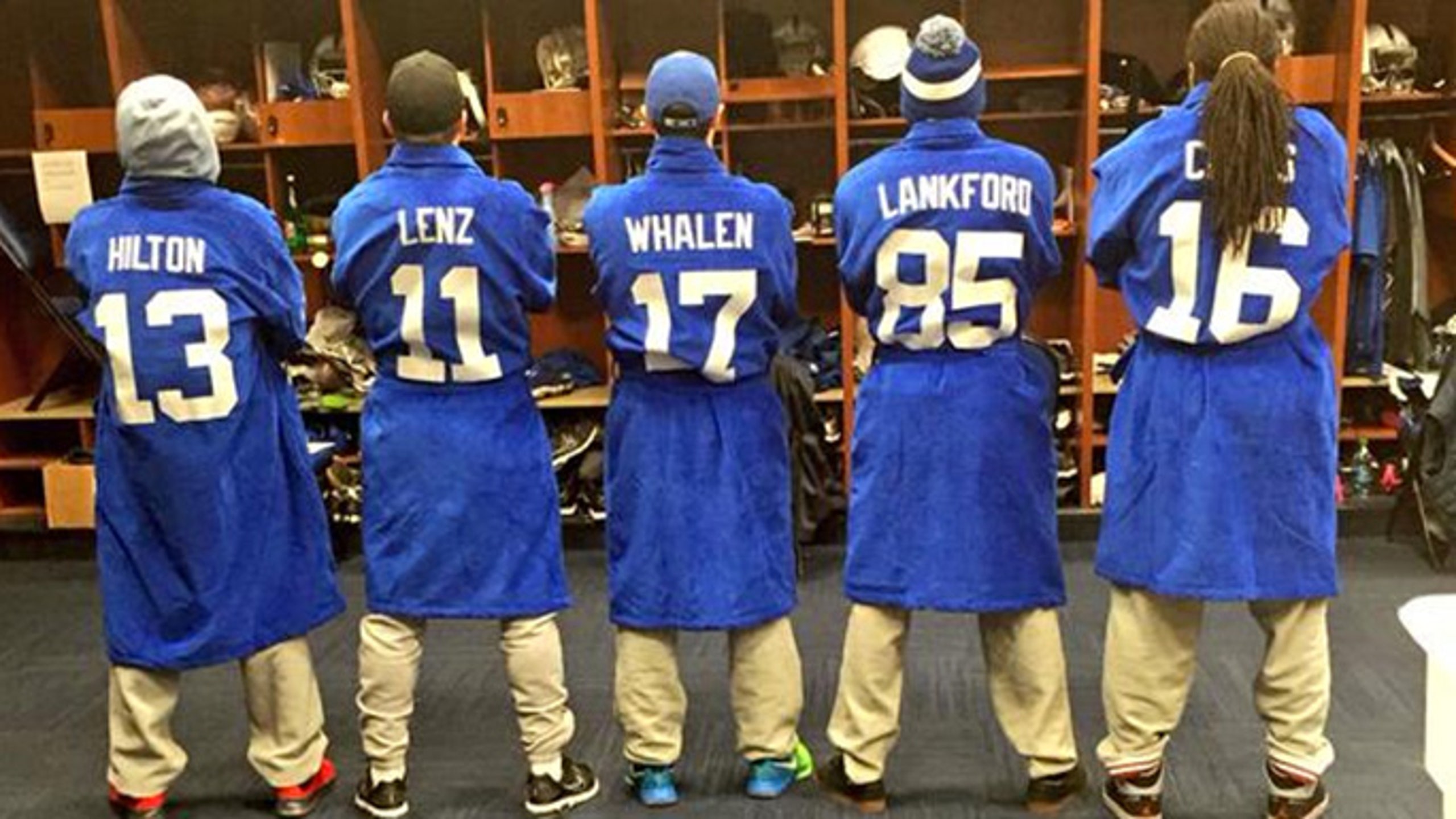 Colts' Josh Cribbs buys fellow WRs custom jersey robes
BY Jimmy Traina • January 9, 2015
It's a cold hard fact that jersey robes are cool. You won't be able to deny that after seeing the photos below.
Josh Cribbs gifted his fellow Colts receivers on Thursday with custom blue bathrobes,  featuring each player's name and number on them. Notice the exquisite detail; numbers are on the sleeves as well as the back!
Receivers Griff Whalen and Josh Lenz shared their excitement over getting the snazzy gift via Twitter and Instagram.
---