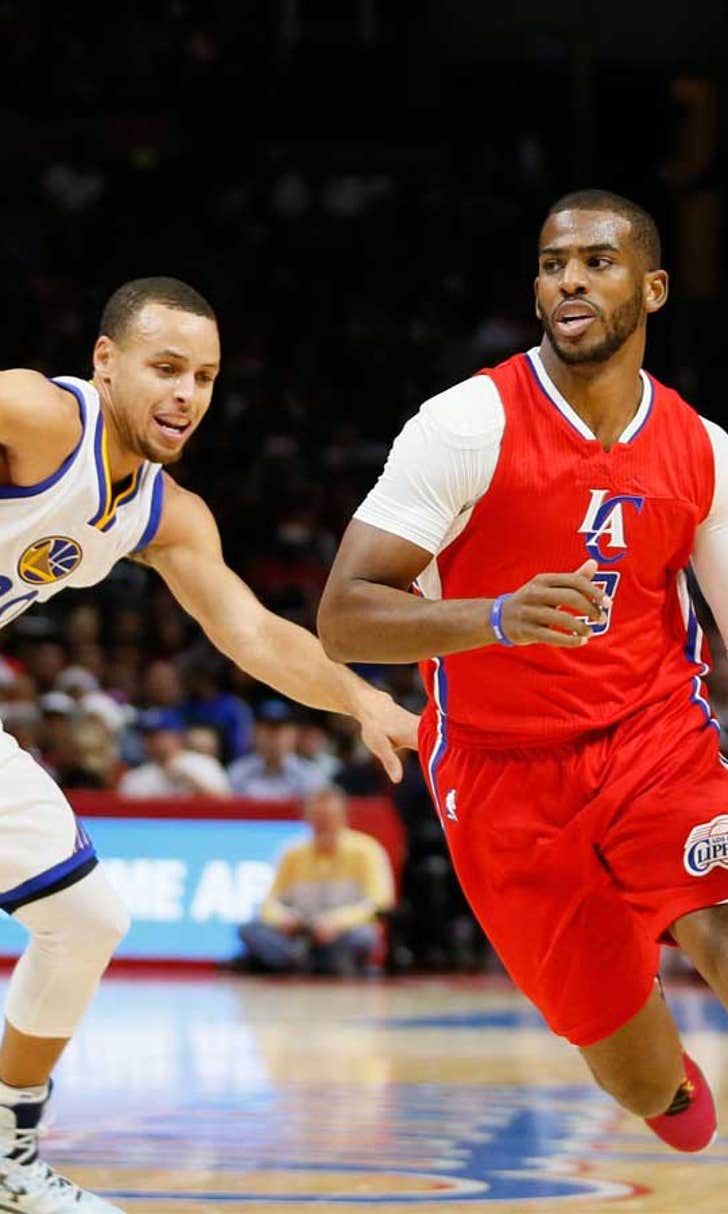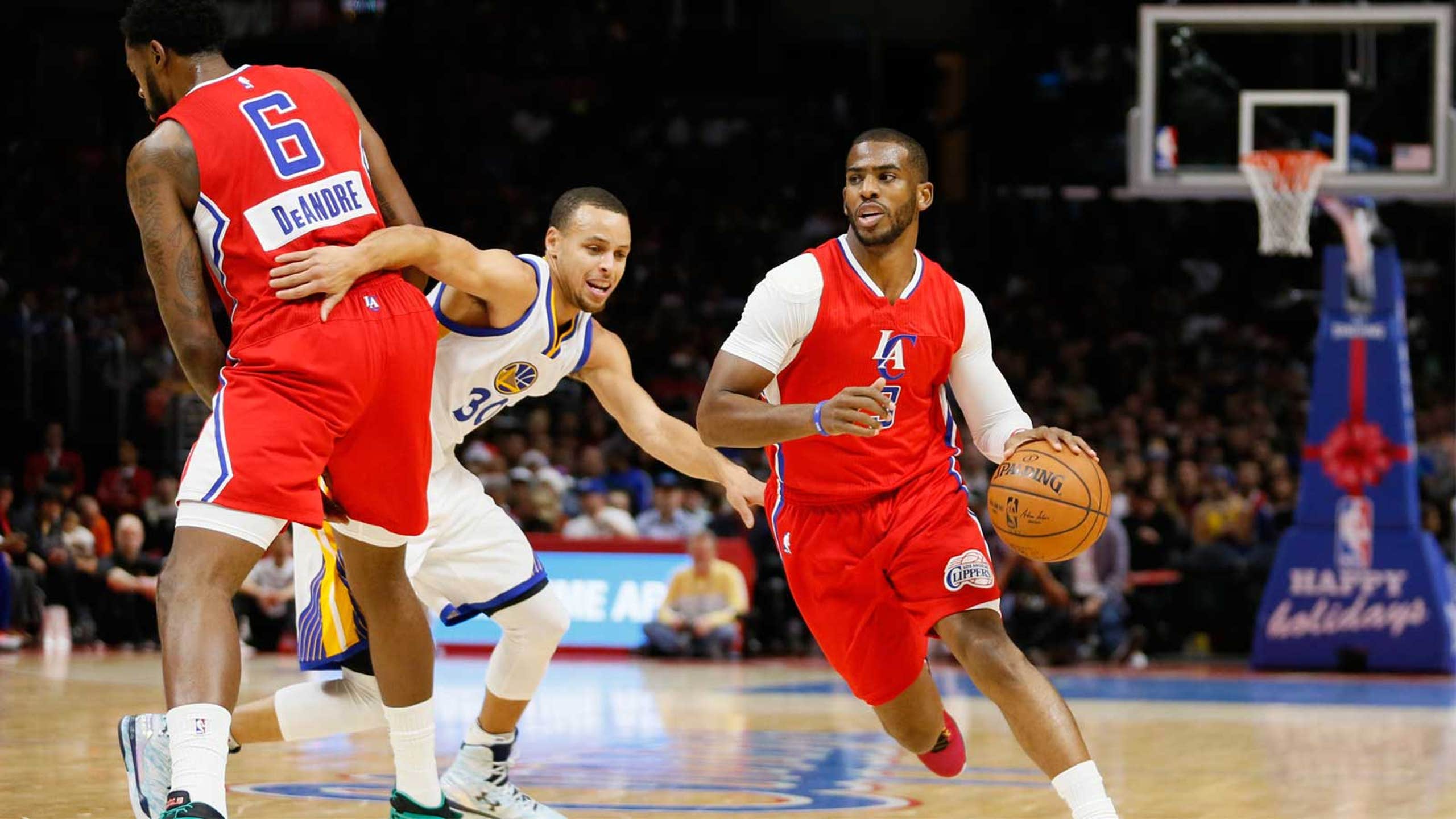 Clippers' season won't unravel while Griffin recovers ... team has endured worse
BY foxsports • February 8, 2015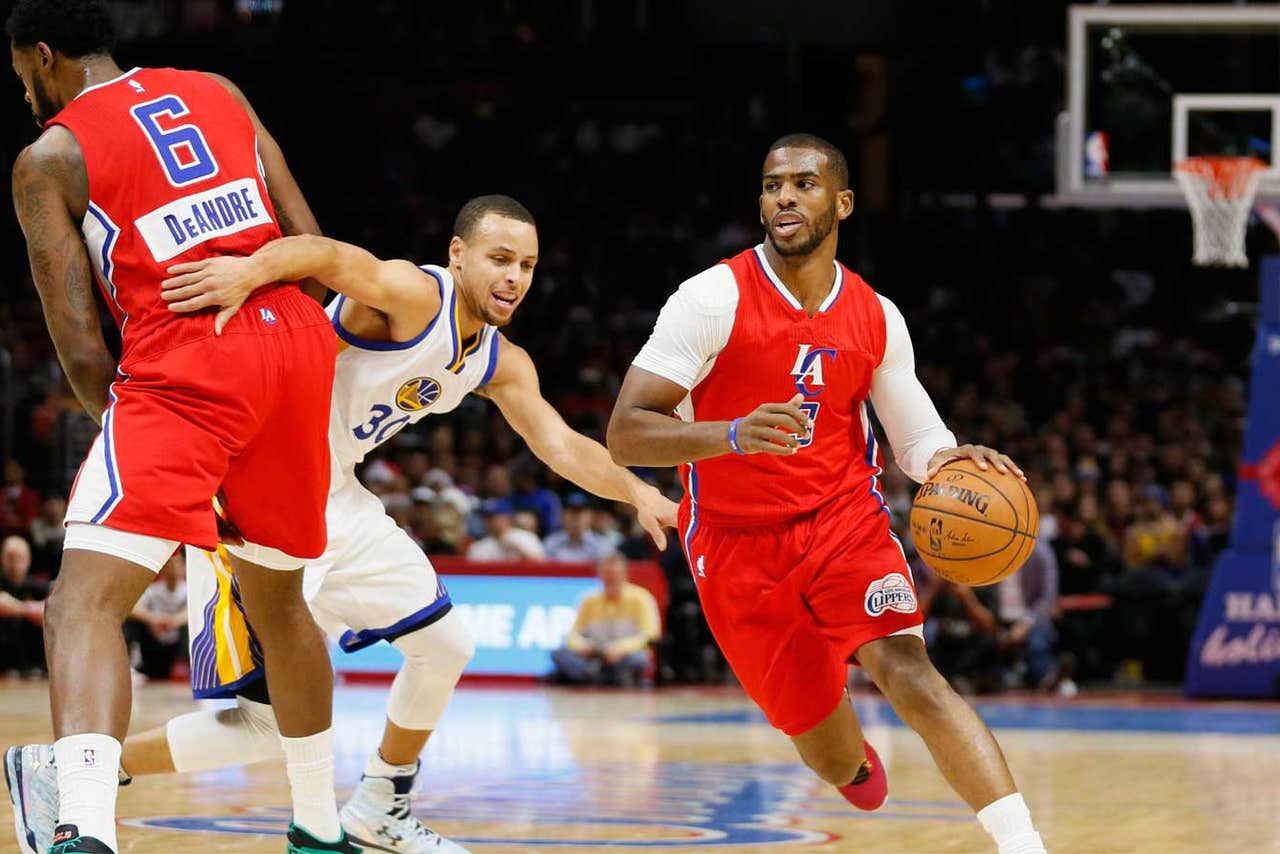 Blake Griffin's elbow injury is a setback for the Clippers, but it won't be a blow to their season. 
Doc Rivers, Chris Paul and DeAndre Jordan won't allow the Clippers to crumble under the staph infection in Griffin's right elbow. It's an injury that left untreated could have serious consequences, but Griffin will have surgery here on Monday.
He could be out an estimated 4-6 weeks, and if he returns in four weeks, he would miss 12 games. It could be more time or less, but there's no set timetable with an infection, which can be unpredictable. The Clippers have the luxury of his recovery coming during next week's All-Star break. Griffin will miss the game in New York.
"If you can get through this, it can be a blessing in disguise or it can go the other way for you," Rivers said.
This stretch will test the Clippers' mettle -- this team has endured worse. See last season's tumultuous stretch during the Donald Sterling scandal. They won a Game 7 in Golden State while operating in that crazy atmosphere, and Rivers kept the Clippers focused and united. His leadership will be vital to the Clippers as well.
The Clippers, 33-19, had lost five of six games before the game at Oklahoma City. They're in sixth place in the Western Conference standings in the tight race that is this conference.
They'll play at Dallas on Monday to end the eight-game, 12-day roadtrip (the longest and most arduous of the season). The Clippers will play Houston at home on Monday and take the much-needed eight-day rest for the All-Star break.  
Spencer Hawes, making his first start of the season for the injured Griffin, responded with a solid first half against Oklahoma City with 17 points on Sunday. He struggled to find a rhythm off the bench this season, and knowing the Clippers desperately need productive minutes from him could help change things.
Another challenge is that Glen "Big Baby" Davis left Sunday's game with upper back spasms, and J.J. Redick already is out with the same issue. Austin Rivers is out with a foot injury. 
Hawes started Sunday, and Rivers said he'll usually start but that decision will be made game-to-game based on matchups. Rivers will have his work cut out for him in predicting which lineups work best. 
"You just don't like it when it's all at the same time," Rivers said of the rash of injuries. "That happens. ... Right now, it's happening at the same time but there's not a lot you can do about it."
The Clippers aren't the only team to lose a star player during the season. LeBron James was out for two weeks with knee and back injuries. The Cavaliers were 1-7 while James was out, then they reeled off 12 consecutive wins when he was back in the lineup and are in fifth in the Eastern Conference. No one would be surprised to see Cleveland playing for the NBA championship, either.
Kevin Durant was out for the Thunder with a fractured foot and then a toe injury. He's played in just 23 games this season. The Thunder -- who beat the Clippers in the Western Conference semifinals last year -- are three games out of the final berth for a playoff spot. 
Things can go either way for a team.
Griffin is the Clippers' leading scorer with 22.5 points per game, but lest we forget All-Star Paul and should-be All-Star Jordan are integral parts of the Clippers having the highest-efficiency offense in the NBA, too.
Paul has been more of a facilitator this season, and Rivers and assistant coach Sam Cassell are constantly talking to him about being more aggressive. With J.J. Redick out, and Griffin out, Paul can certainly be more aggressive through this stretch. His leadership is instrumental, too, both on and off the court.  
When the Clippers get the ball in Jordan's hands, he's incredibly efficient. He's making 73.1 percent of his field goals -- on mostly dunks and 2-footers -- and could break Wilt Chamberlain's season field-goal percentage record at 72.7 percent. 
Jordan didn't make the All-Star Game, but he can become the All-Star for the Clippers during this stretch, with an increased load offensively, continued dominance rebounding and a better showing at the free-throw line.
Griffin is a huge part of this team, but the Clippers won't let the season unravel while he's out. 
Rivers, Paul and Jordan will make sure of that.
---