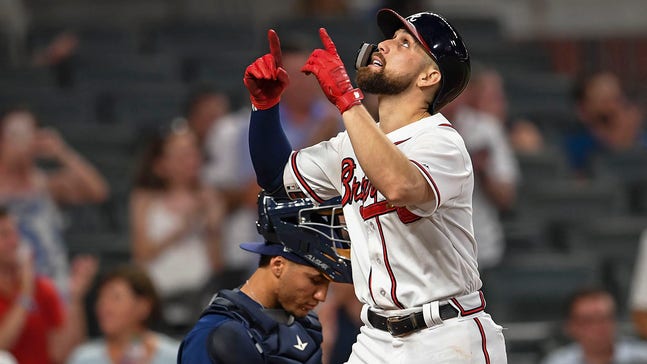 Change in mentality has Braves' Ender Inciarte believing he can avoid another slow first half
Published
Feb. 18, 2019 12:49 p.m. ET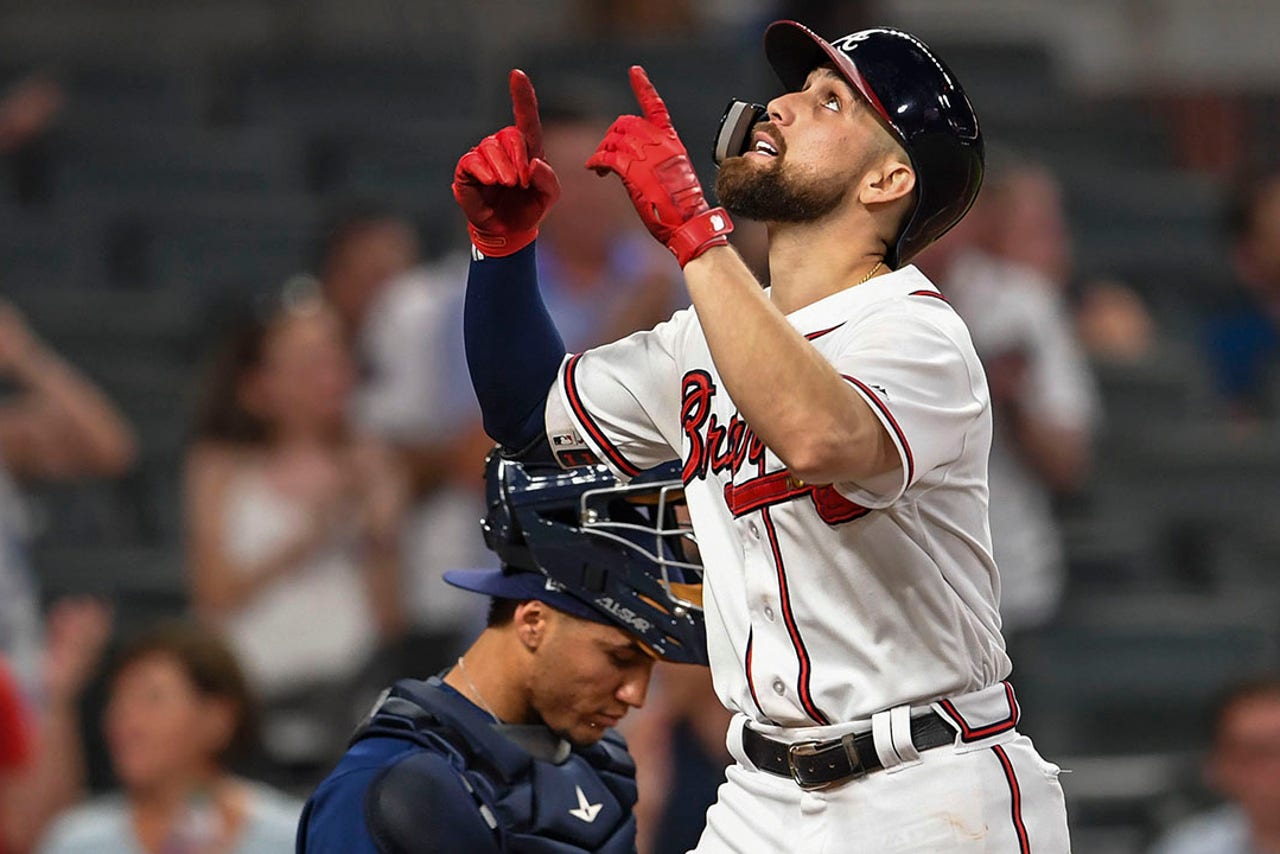 KISSIMMEE, Fla. -- Elite defense. Strong second halves.

Those have been the hallmarks of Ender Inciarte's five-year career, and amid the Braves center fielder annual uptick last year came a mentality he's hoping can provide consistency in 2019.

"The biggest change was in my mind," Inciarte said Monday of his turnaround in '18. "I started worrying less and not focusing so much on the results. I feel like I hit the ball hard in the first half, but I wasn't getting the results.

https://twitter.com/FOXSportsBraves/status/1097220387421720578

"You can't control that so at some point I was just worrying about hitting the ball hard and hopefully the baseball was going to care a little bit about me. I started getting good results at the end."

While 2018 provided further Gold Glove defense as Inciarte claimed his third straight award, it also saw him post a 112 wRC+ last season after the All-Star break and hit 23 percent below league average (77 wRC+) before the break. Every one of his MLB campaigns since breaking in with the Diamondbacks in 2014 has followed suit, including his 200-hit All-Star season of 2017, though the discrepancy was small at 97 before and 99 after.

Throughout his career, the 28-year-old is at 77 (before) and 113 (after) throughout his career. But last year's slide was magnified as he went form leadoff -- where he logged all but two of of his 662 at-bats in '17 -- to being pushed down to ninth after hitting .259/.300/.277 on April 28.

As Ozzie Albies dealt with his own second-half slide, manager Brian Snitker pushed a resurgent Inciarte back to to second between Ronald Acuña Jr. and Freddie Freeman by late August.

The final two months of the season provided the only ones that Inciarte hit above league average -- 107 wRC+ in August and 111 in September -- as he helped the Braves claim the National League East crown.

https://twitter.com/FOXSportsBraves/status/1096869491932319751

"To be honest, I'm good with what happened last year," Inciarte said. "When the team got a little bit cold I got a little bit hot and I was able to help the team in probably the most important part of the year and I'll stick to that. We went to the playoffs and I wouldn't change anything."

Amid the hottest topics in Braves camp has been the top of the batting order. While in the aftermath of Nick Markakis' resigning, general manager Alex Anthopoulos noted Snitker's preference was to have Inciarte hitting leadoff once again and to slide Acuña -- the NL's most productive No. 1 hitter over his 301 PAs in 2018 that resulted in a 175 wRC+ that was bested by only the Red Sox's Mookie Betts (188) -- to the cleanup spot behind Freeman.

Snitker's comments early in camp have shown an openness to keeping Acuña at leadoff, leaving the debate as to where Inciarte best slots in.

He slashed .333/.340/.490 in 101 plate appearances at seventh and .326/.402/.472 at second, though the latter position now belongs to former American League MVP Josh Donaldson.

Should Acuña remain at No. 1 followed by Donaldson, Freeman, Markakis and Tyler Flowers/Brian McCann, that puts Inciarte as high as sixth or as low as eighth depending on how consistent Albies and Dansby Swanson are this spring.

"We'll kind of see where we're at in a few weeks, how we're manned. He led off two years ago and hand over 200 hits. If he can do that, be on-base for those guys, that's a huge plus," Snitker said. "... It's one of the things I kind of think about daily."

Said Inciarte, "I'm only worrying about winning and I want to do my part. Whenever I am in the lineup, I'm going to be OK."

Where he hits isn't as important as his approach and avoiding an annual swoon when there's less room for error on a defending division champ whose competition has improved immensely.

"In my mind when I realized how bad I'm doing in the first half I just click and I'm just like I have no other choice but to do better," Inciarte said. "I'm just going to go like that this year. I don't have any other choice but to get better, to do good and help this team offensively and defensively too."




Follow Cory McCartney on Twitter @coryjmccartney and Facebook. His books, 'Tales from the Atlanta Braves Dugout: A Collection of the Greatest Braves Stories Ever Told,' and 'The Heisman Trophy: The Story of an American Icon and Its Winners.' are now available.
---
---