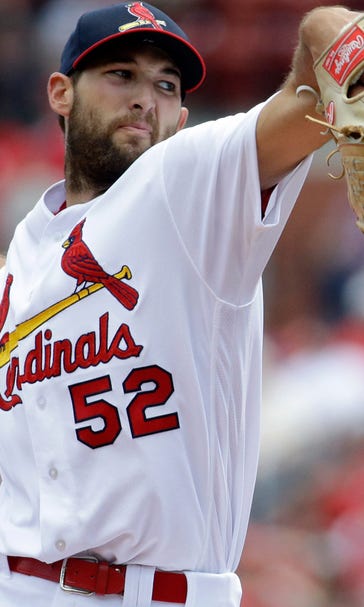 Cardinals go for series win in finale against Pirates
May 8, 2016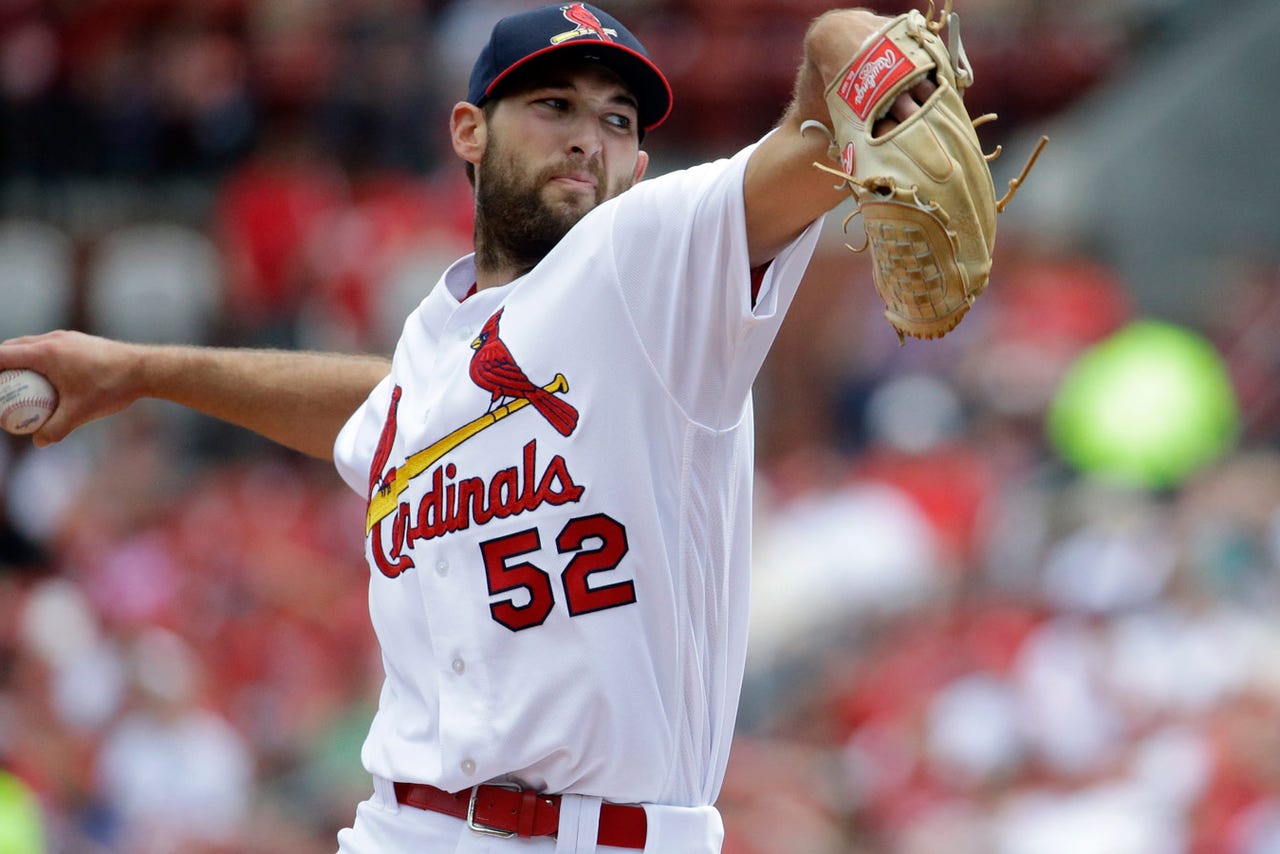 Gerrit Cole and Michael Wacha were among the NL wins leaders last season, but neither is above .500 right now. Lately, Cole hasn't performed as though he deserves to be, whereas Wacha certainly has.
Wacha is unfairly at risk of losing three straight starts for the first time, and Cole is looking to get back on his game as the St. Louis Cardinals and Pittsburgh Pirates cap their series at Busch Stadium on Sunday.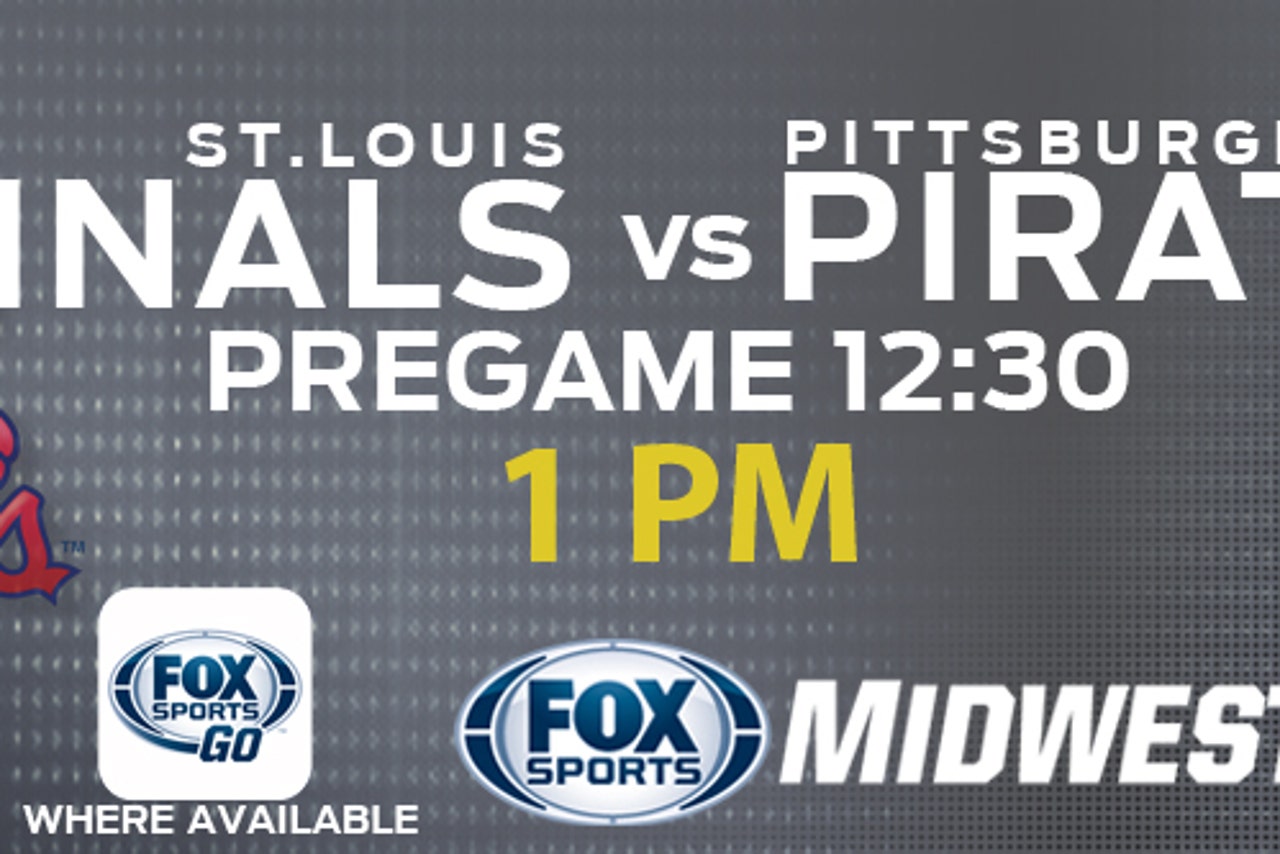 Only Jake Arrieta had more victories among NL pitchers in 2015 than Cole, who finished 19-8, and Wacha ranked fifth with 17 wins. Both have only two this season.
Cole (2-3, 3.95 ERA) didn't have his breaking stuff working at Colorado in his final start of April, giving up eight hits and four runs -- two earned -- in six innings. He was fortunate to win that game but didn't even qualify for one Monday, when he was tagged for a career-high six runs and six hits in 4 2/3 innings and walked four in a 7-2 loss to Chicago.
"For me, establishing all four corners of the strike zone is key, and I didn't do that," he said. "I was out of sync all night. I just didn't have it. I definitely have some stuff to work on between starts."
The only thing Wacha (2-2, 2.65) might have wanted to work on was his hitting -- he's 0 for 12 -- because the Cardinals have been shut out in his last two outings. He lost both despite striking out 17 in 15 innings. The only time he's lost three consecutive decisions came in 2014.
The right-hander has had five straight quality starts and is coming off his longest outing since his 2013 rookie season, throwing eight innings of one-run ball in Tuesday's 1-0 loss to Philadelphia.
Watch the Cardinals Live pregame and postgame shows before and after every St. Louis Cardinals game on FOX Sports Midwest.

"Some days, you have to go out there and match zeros," Wacha told MLB's official website. "I'll use this start as another building opportunity and keep moving forward."
He can't count on much run support Sunday, either, considering Cole kept them in check last season as he went 3-1 with a 2.39 ERA in four matchups.
However, Matt Carpenter is 8 for 25 (.364) with three home runs off Cole, and he halted an 11-game homerless drought with a two-run shot in the ninth inning Saturday to give St. Louis a 6-4 victory. It was the fourth home run for Carpenter, who led the Cardinals with 28 last season.
He gave St. Louis its first victory in five tries against the Pirates this year and halted their five-game road winning streak.
"That was a big win," Carpenter said.
Andrew McCutchen is hitting .368 in the season series and is 11 for 19 lifetime versus Wacha, including three of Pittsburgh's 10 hits against him in 4 1/3 innings April 5.
Wacha has been ripped for 11 runs and 14 hits in 8 1/3 innings in his last two starts against the Pirates, but those came in Pittsburgh. He's 2-0 with an 0.83 ERA in four home games against them and has an 0.90 ERA in three starts at Busch this year.
Stephen Piscotty is batting .375 with six RBIs in the last six games and was 2 for 3 with three runs Saturday.
Starling Marte is 4 for 9 in this series and had the tying RBI double in the top of the ninth Saturday. It likely would have scored the go-ahead run from first if not for bouncing over the wall, and Pittsburgh went on to lose for the fifth time in six games.
"That's the definition of a bad bounce," manager Clint Hurdle said.
---
---