Drew Stanton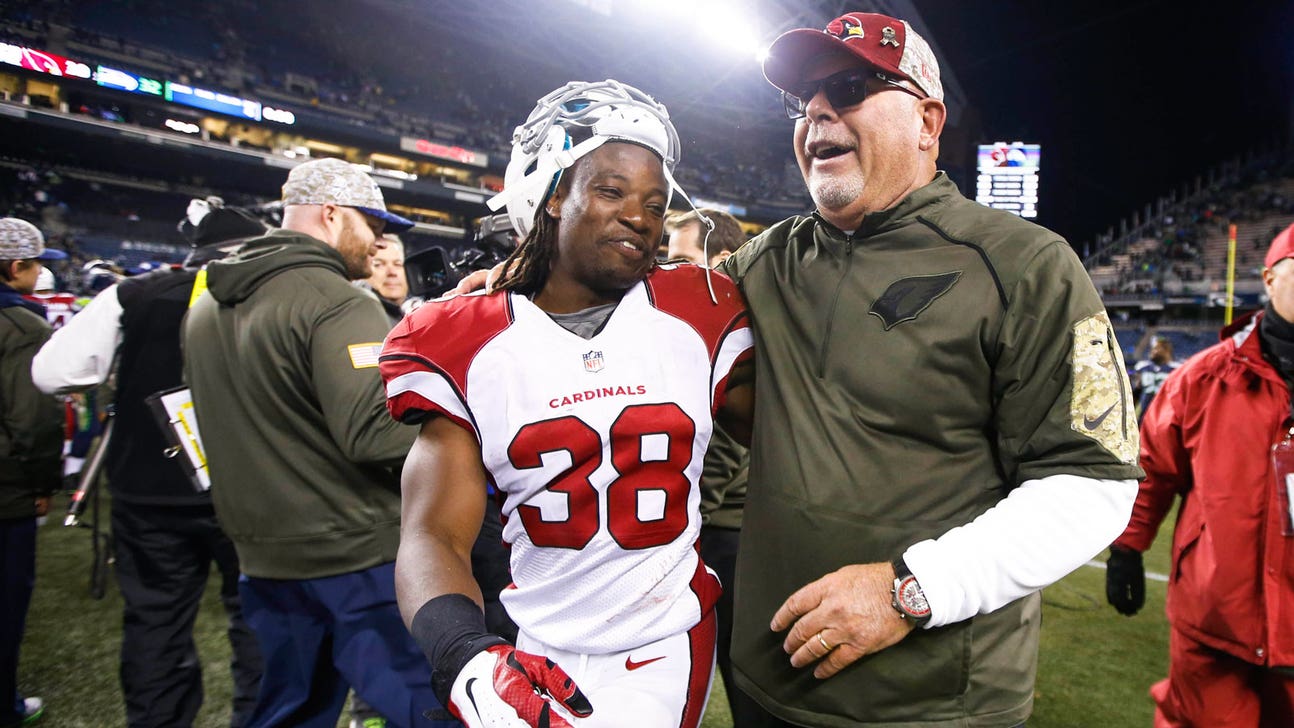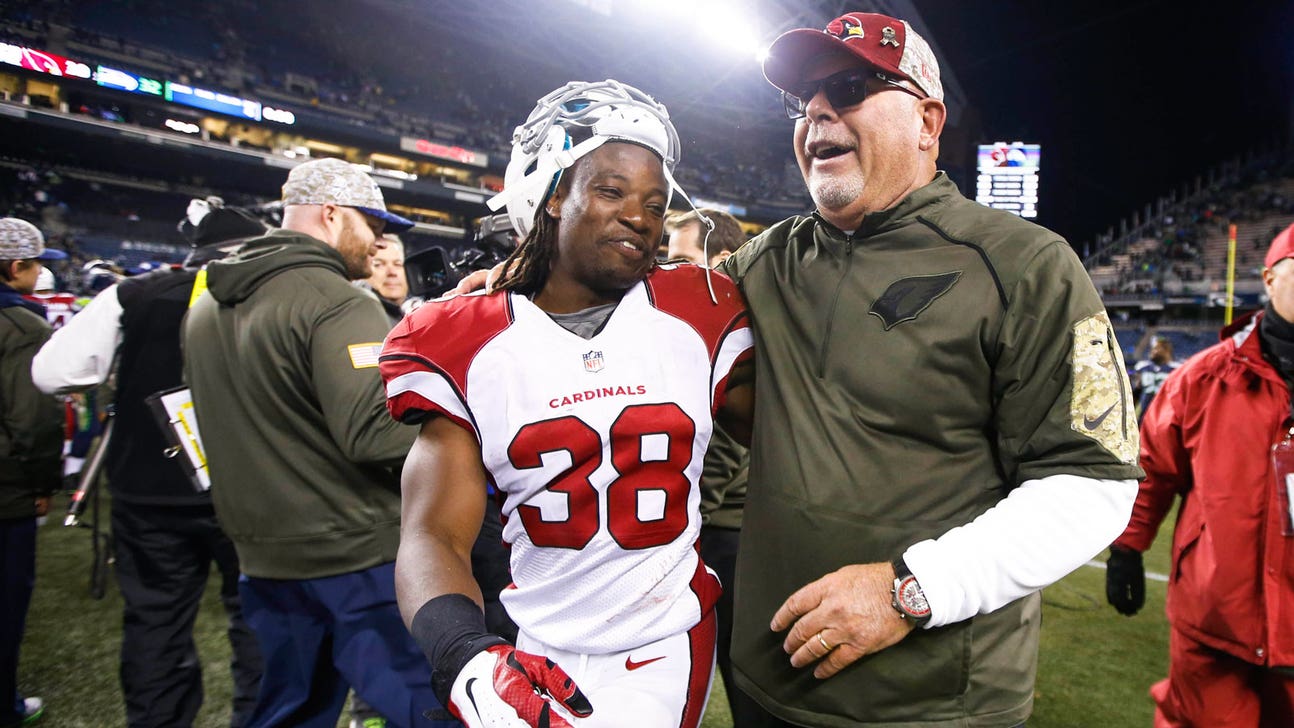 Drew Stanton
Cardinals get big road victory, now comes challenge at home
Published
Nov. 16, 2015 8:17 p.m. ET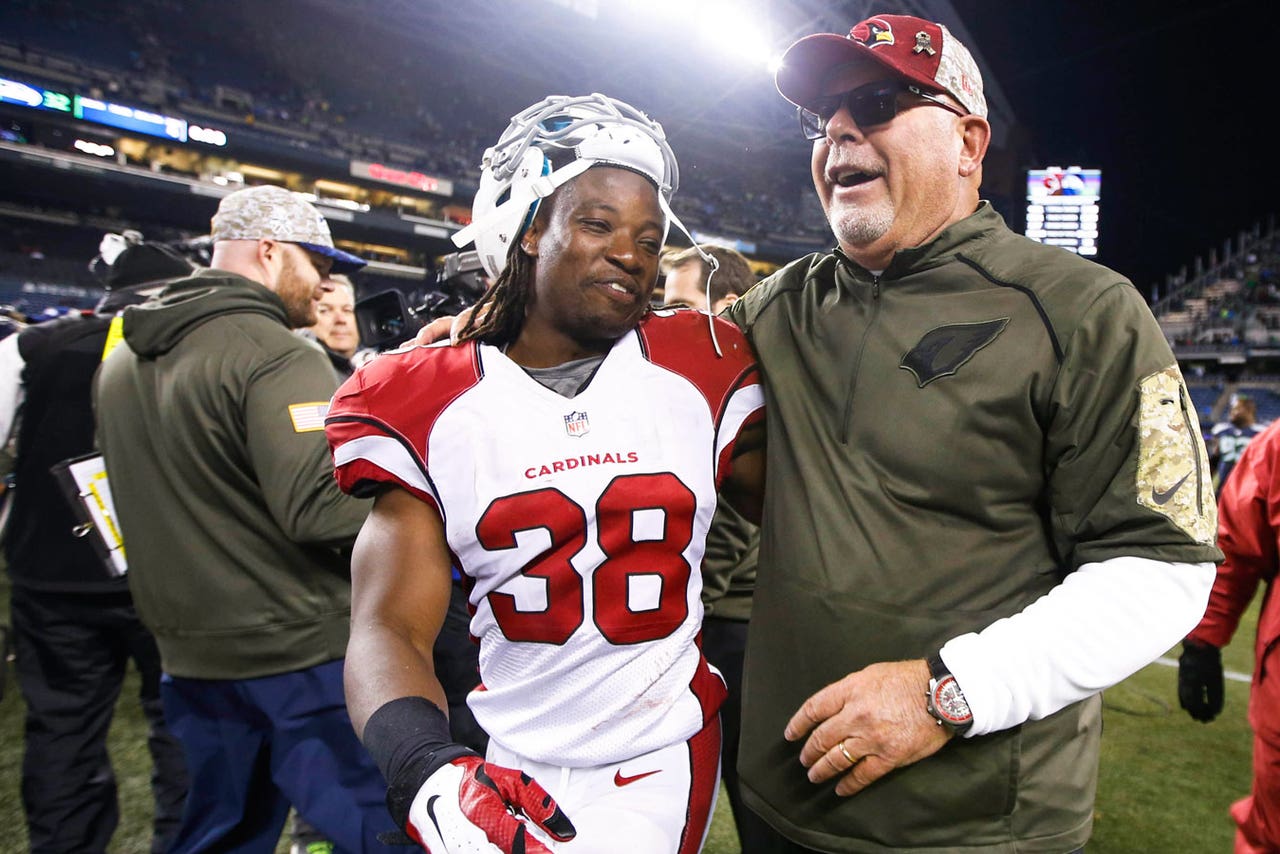 TEMPE, Ariz. -- The victory in Seattle was as big a win as the Cardinals have had since Bruce Arians became their coach, and one of the biggest since the franchise moved to the desert 27 years ago.
Winning the game was one thing, but it was the way the Cardinals did it, Arians said Monday, that will help the team in its challenges ahead.
"If it had been a coaster all the way, who knows if we could handle adversity down the road," he said, "Now that you've done it on the road, it proves that you can."
Sunday night's 39-32 victory over the Seahawks leaves the Cardinals (7-2) three games up on Seattle and St. Louis in the NFC West with seven to play. The remaining schedule is no easy path, though, beginning with a home game next Sunday night against the Cincinnati Bengals, who were undefeated going into their Monday night game against Houston.
The Bengals, Arians said, are "very similar" to the Cardinals.
"They're very long and fast," Arians said. "They have a solid secondary. Andy (Dalton) is playing really, really well. They've got a huge and great wide receiver, a good stable of backs. They're a quality, quality group. Marvin (Lewis) is a heck of a football coach. They've got a great staff."
Arians said there is "no chance of a letdown" against the Bengals.
"There might be a letdown today, but there won't be any for Sunday," he said.
The Cardinals are tied with Minnesota for the second-best record in the NFC (behind Carolina's 9-0). The Vikings play at Arizona on Thursday night, Dec. 10.
Arians gave the players the day off as "victory Monday."
One player who was around was left guard Mike Iupati, who was strapped to a gurney and taken off the field in an ambulance after his head-on collision with Seattle's Kam Chancellor in the first half. Tests were negative and Iupati was on the team's early-morning flight back to Phoenix.
"We'll put him through the (concussion) protocol for precautionary measures, and he's a little stiff," Arians said, "but it was a very scary moment, and we're very happy to see him in the locker room (Monday) and smiling."
Arians said Iupati will be listed as "day to day," as will be wide receiver Michael Floyd (hamstring) and defensive lineman Cory Redding (low ankle sprain).
The 39 points Arizona scored are the most allowed by the Seahawks in nearly five years. Seattle entered the game having held opponents to 30 or fewer points in 32 consecutive contests. Arizona became the first visiting team to accumulate at least 350 yards passing and 100 yards rushing at CenturyLink Field.
It was a game the Cardinals led 19-0, then fell behind 29-25 after Carson Palmer was stripped of the ball twice, one of the fumbles setting up a touchdown and the other returned for a score. Palmer directed two long touchdown drives in the fourth quarter. He threw 14 yards to Jermaine Gresham to put Arizona back ahead, then Andre Ellington ran 48 yards for the touchdown that sealed just the fourth loss for Seattle at home in 32 games since 2012. The Cardinals, who also won in Seattle two years ago, have two of those four victories.
"Like I said last night," Arians said, "I don't think I've been more proud of a bunch of guys to start a game so fast, then have it go downhill so fast, and then regain it, especially in a venue like that. I think it speaks volumes about the character of the group of guys we have, especially our leader, our quarterback, and our defense."
The normally stoic Palmer gave an emphatic fist-pump to a group of friends in the crowd after Ellington's clinching sideline dash to the end zone. Backup quarterback Drew Stanton manically ran along the sideline urging Ellington on, then celebrated with a ridiculous dance, a scene that has gone viral on the Internet.
Arians was asked if he knew Stanton had those kinds of moves.
"No," the coach said with a smile, "and I really wouldn't like to see them again. They weren't really pretty."
---
---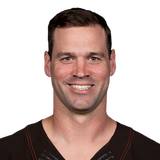 Get more from Drew Stanton
Follow your favorites to get information about games, news and more
---