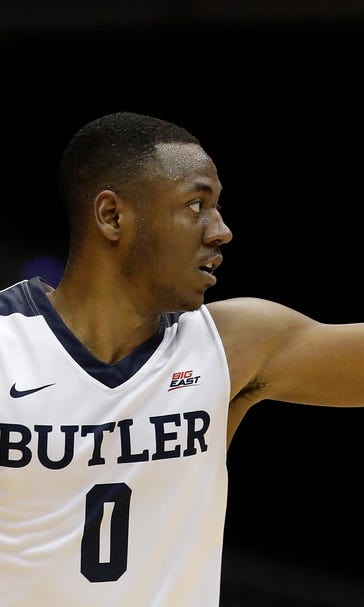 Butler's barrage of threes pushes Bulldogs past St. John's 110-86
February 16, 2017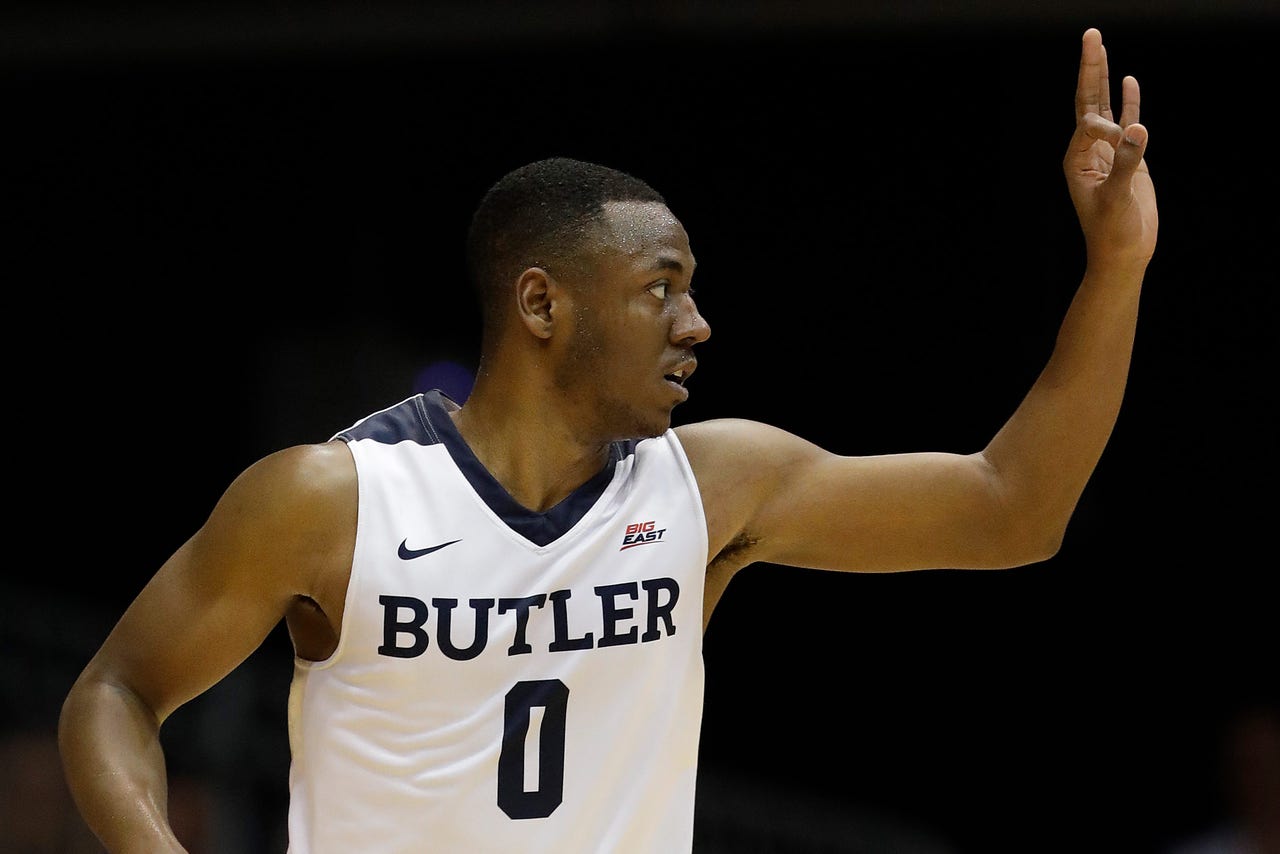 INDIANAPOLIS -- No. 24 Butler rediscovered its shooting touch Wednesday night.

All it took was a trip home and more open looks. If the Bulldogs keep it up, they might just play themselves back into a top-four seed in the NCAA Tournament.

Avery Woodson scored a season-high 20 points, Andrew Chrabascz also had 20 and Butler made a season-best 13 3-pointers in a 110-86 blowout over St. John's.

"With them pressing like they were, that just opens things up for Avery and our other shooters," Chrabascz said.

This time, they actually made the shots.

Butler (20-5, 9-5 Big East) had a season-high 54 points at halftime, finished with their highest scoring total ever in a Big East game and matched their season high for 3s by making 50 percent from beyond the arc. Woodson led the way, going 6 of 10 on 3s.

The supporting cast was pretty good, too.

Chrabascz scored 15 points in the second half, after the early 3-point flurry. Kelan Martin had 19 points off the bench, Tyler Wideman finished with 14 points and 10 rebounds and Kethan Savage had 11 points before fouling out.

The result: Butler snapped a two-game home losing streak and may have gotten its season back on track.

"It was good to see our guys make some shots," coach Chris Holtmann said. "Right now what we're trying to do is improve and grow and chip away at some of our weak areas."

For St. John's (12-15, 6-8), it was a miserable night.

The Red Storm needed almost 5 minutes to make their first basket and nearly 8 minutes before anyone grabbed a meaningful rebound. They were outrebounded 24-8 in the first half.

That combination was just too much.

St. John's trailed 21-7 with 12:19 left in the first half, watched the deficit expand to 39-25 after a 7-0 Butler run and 54-35 at the half.

Butler didn't allow the Red Storm to get closer in the second half despite giving up 20 points to Federico Mussini and 18 to Shamorie Ponds.

"I just give Butler credit," coach Chris Mullin said. "They moved the ball, they shot the ball."



BIG PICTURE

St. John's: Mullin's team has made progress this season. But it has struggled mightily on the road. The Red Storm have lost six of their last seven Big East road games.

Butler: The Bulldogs needed a change after losing three of four. Butler picked up its first home win since Jan. 15. Another win this weekend should keep them in the Top 25 and perhaps build momentum for a season-ending run.

TECHNICALLY SPEAKING

Things got chippie early in the second half when two players and Mullin were called for technical fouls during a 29-second span.

Wideman and Ponds drew a double technical for a brief shoving match after Ponds was called for a foul. On the next possession, as Ponds was going to the free throw line for a three-point play, Mullin drew a technical.

Perhaps that should have been expected in a 2 1/2-hour game that included 53 personal fouls and 77 free throws, but Holtmann offered a different explanation.

"There are more technical fouls called in February than any other month of the year," Holtmann said. "It's a long season and it's a very stressful time of year for everybody. That's why you see officials are irritable, I'm irritable. I'm actually OK right now."

QUICK TIMEOUT

Mullin waited just 88 seconds to call his first timeout, after Butler made its first three shots. Why?

"They were up 7-0," he said. "It wasn't to refocus, it was to focus and stop the bleeding."

ROAD WOES

Mullin knows his team hasn't won consecutive games since Dec. 29 and Jan. 1. He was asked about it anyway.

"I wish I knew (the answer)," he said. "But thanks for reminding me about that."

UP NEXT

St. John's: Will try to pull off a season sweep at Marquette on Tuesday.

Butler: Plays DePaul in a rare Sunday afternoon game at Hinkle Fieldhouse.
---
---