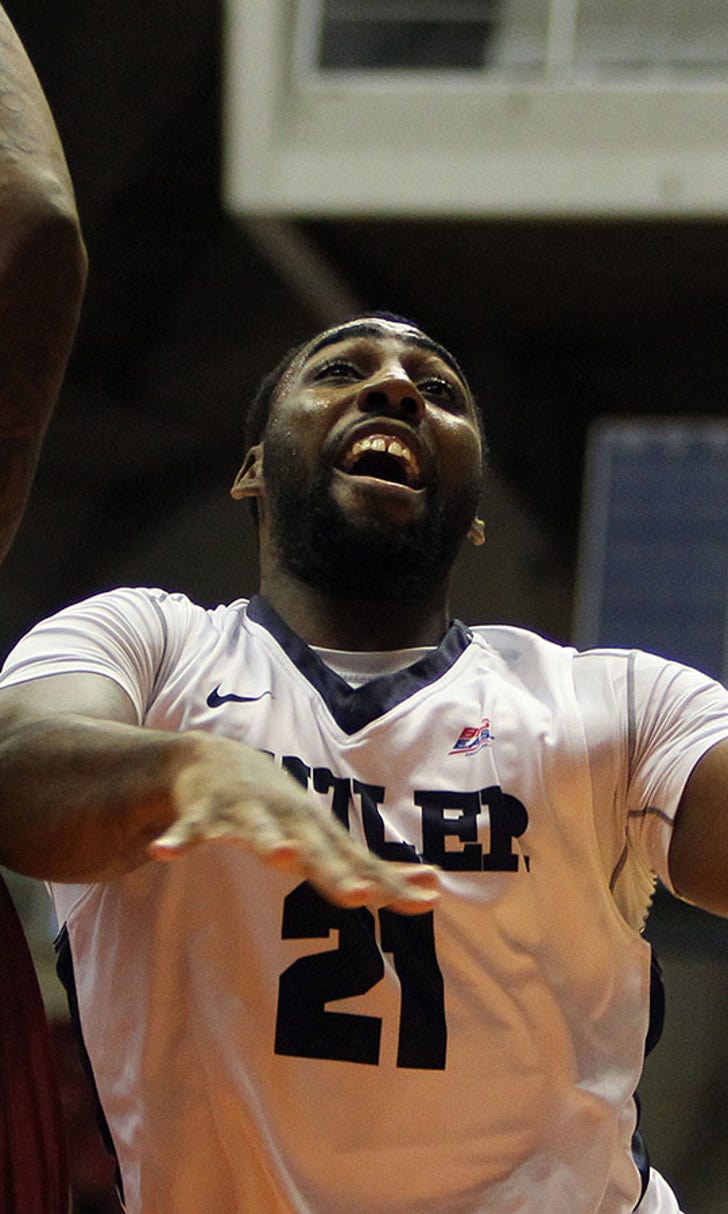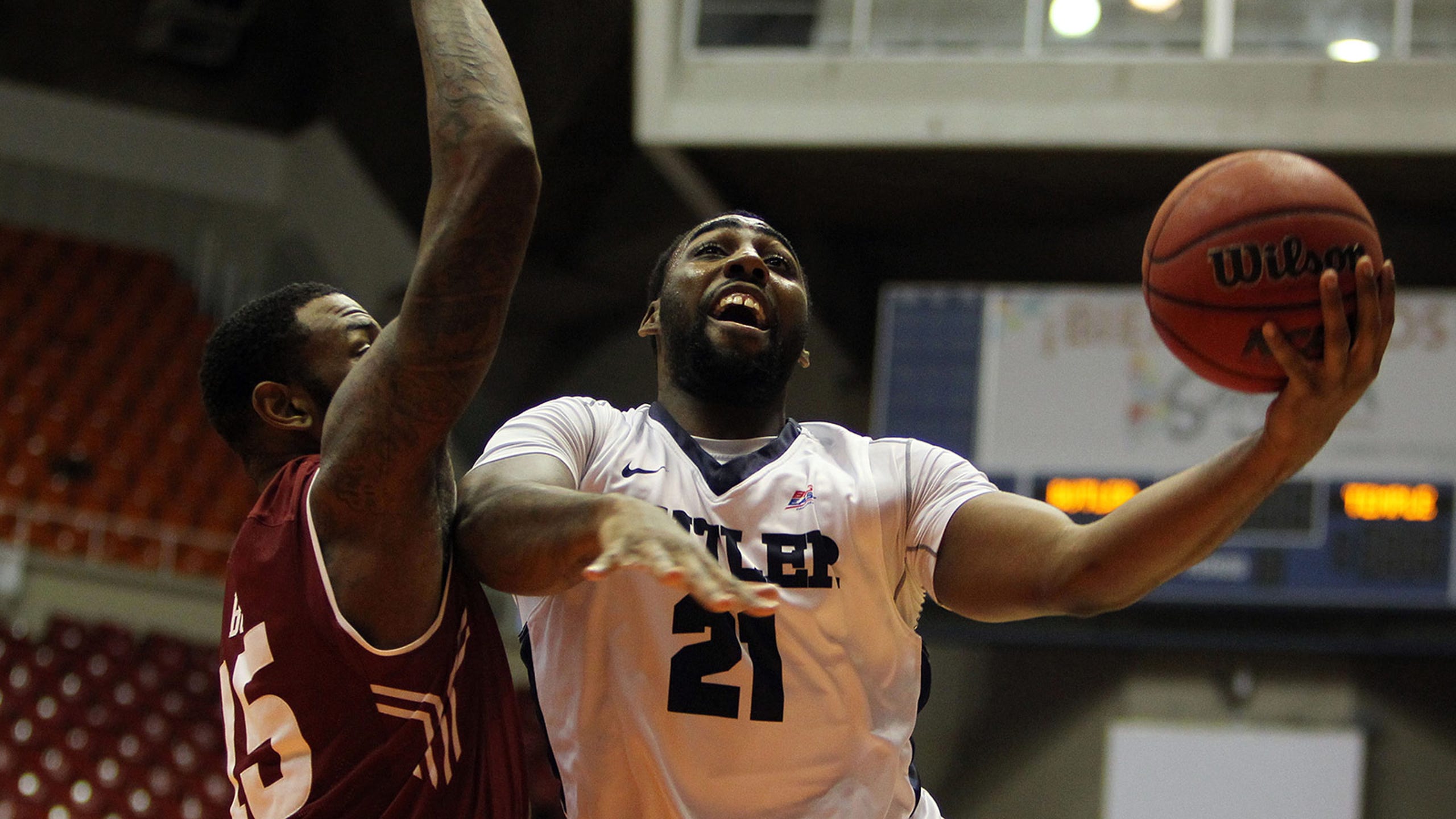 Butler advances to title game in Puerto Rico with 74-69 win over Temple
BY foxsports • November 20, 2015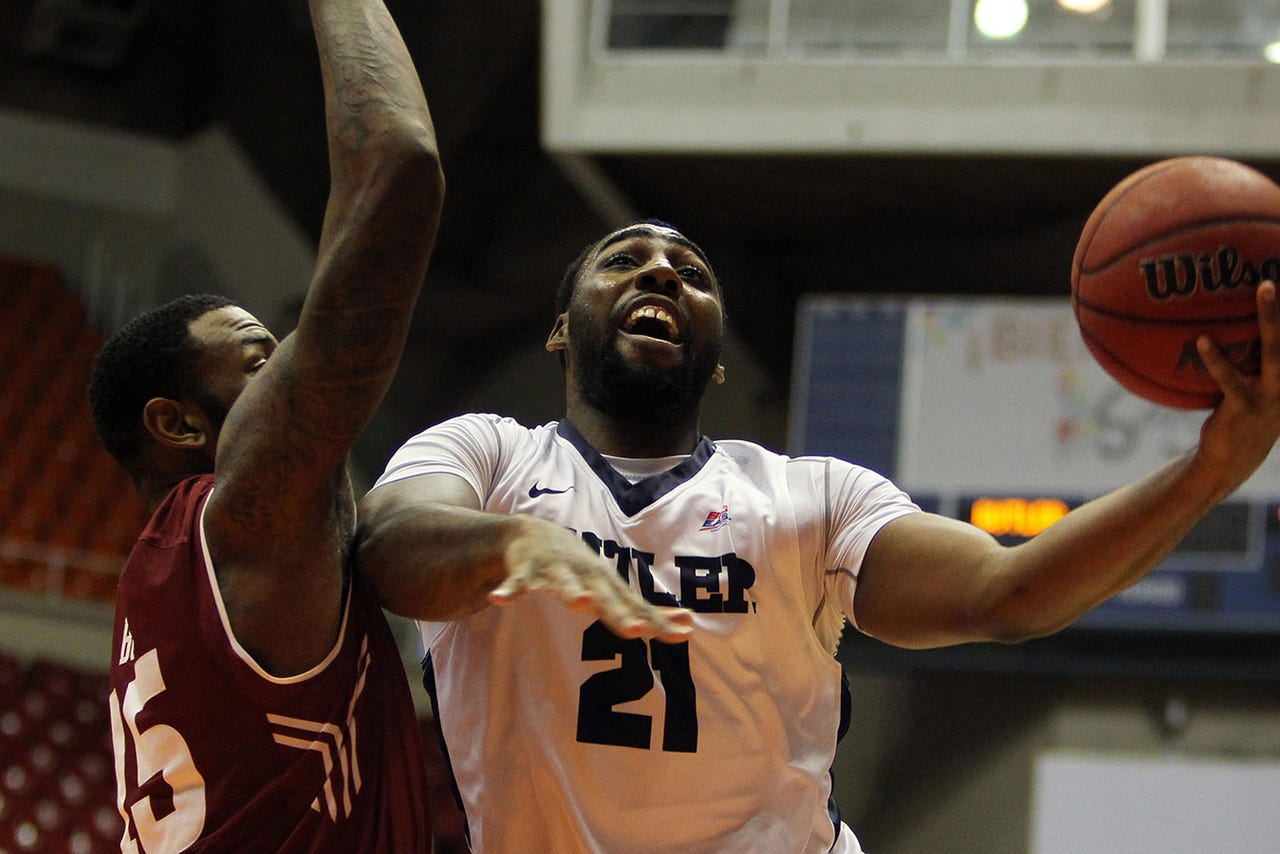 SAN JUAN, Puerto Rico -- Chris Holtmann finally got to see how his Butler team would handle a game when the offense wasn't run-run-running its way to big scoring totals.
Uglier game? Sure.
It was also exactly how the coach hoped his No. 22 Bulldogs would respond.
Kellen Dunham scored 16 points to help Butler beat Temple 74-69 on Friday in the second round of the Puerto Rico Tipoff.
Tyler Lewis scored 14 of his 16 points after halftime for the Bulldogs (3-0), who shot just 36 percent, including 5 of 21 from 3-point range. But they shook free from a slow start and a 12-point hole to advance to the Tipoff's championship game against Miami.
"We responded to some adversity that we had not seen yet this year," Holtmann said. "When you have guys like Roosevelt Jones and Kellen Dunham and Tyler's learning this ... and they respond with the kind of leadership and grit and toughness that you need, that's the makings of a good team."
The Bulldogs ran their first two games at pedal-to-the-floor pace, shooting 62 percent and following a program-record 144-point opener against The Citadel with a 93-59 rout of Missouri State on Thursday.
But Holtmann had cautioned afterward that those two scoring outbursts represented only "a really small sample size."
His team got the test he wanted Friday afternoon against the Owls (1-2), and passed with a combination of hitting the boards, getting to the line and scrapping it out on the defensive end.
"We had to keep working on our defense throughout the summer because we knew we had a good offense," said Jones, who had 12 points and 11 rebounds. "We just kept working at it and (assistant coach Terry Johnson), he's got the plays for us to be in the right positions. When we're out there, we just execute what they want us to do."
Quenton DeCosey scored 24 points for the Owls, who opened on a 12-2 run. But Butler erased that deficit and led by four at halftime, then pushed ahead by 10 with 4 minutes left before grinding out the win.
Temple struggled with shooting after halftime (34 percent) as Butler slowly asserted control.
"We did a very good job, obviously, early in the game," Owls coach Fran Dunphy said. "I thought we let them loose for some critical offensive rebounds in the first half that sort of got them where they needed to be."
TIP-INS
Temple: Jaylen Bond had 13 points and 13 rebounds. ... DeCosey also had 10 rebounds for his second career double-double. ... Temple's losses have come against ranked opponents, starting with No. 1 North Carolina last week.
Butler: Andrew Chrabascz had 13 points and 10 rebounds. ... Butler had just five turnovers. ... Tyler Wideman (3-for-6 shooting day) was the only player to make at least half his shots.
DUNHAM'S DAY
Dunham, a preseason all-Big East pick, made just 5 of 20 shots, including 2 of 13 3-pointers, though he hit a contested turnaround that bounced off the rim and dropped through the net to beat the halftime horn.
He also finished with a career-high five assists with no turnovers, leaving his coach beaming.
"That is a real step for him because he made some important passes at the right time," Holtmann said. "That's a real evolution for him as a player."
GETTING IT DONE
Butler finished with a 47-41 rebounding advantage and scored 22 second-chance points. The Bulldogs also made 21 of 25 free throws.
ODD
Friday's first two games in San Juan ended with the same score. Minnesota beat Missouri State 74-69 in Game 1.
UP NEXT
Temple will play No. 16 Utah on Sunday in the third-place game.
Butler will play Miami on Sunday in the championship game.
---
---