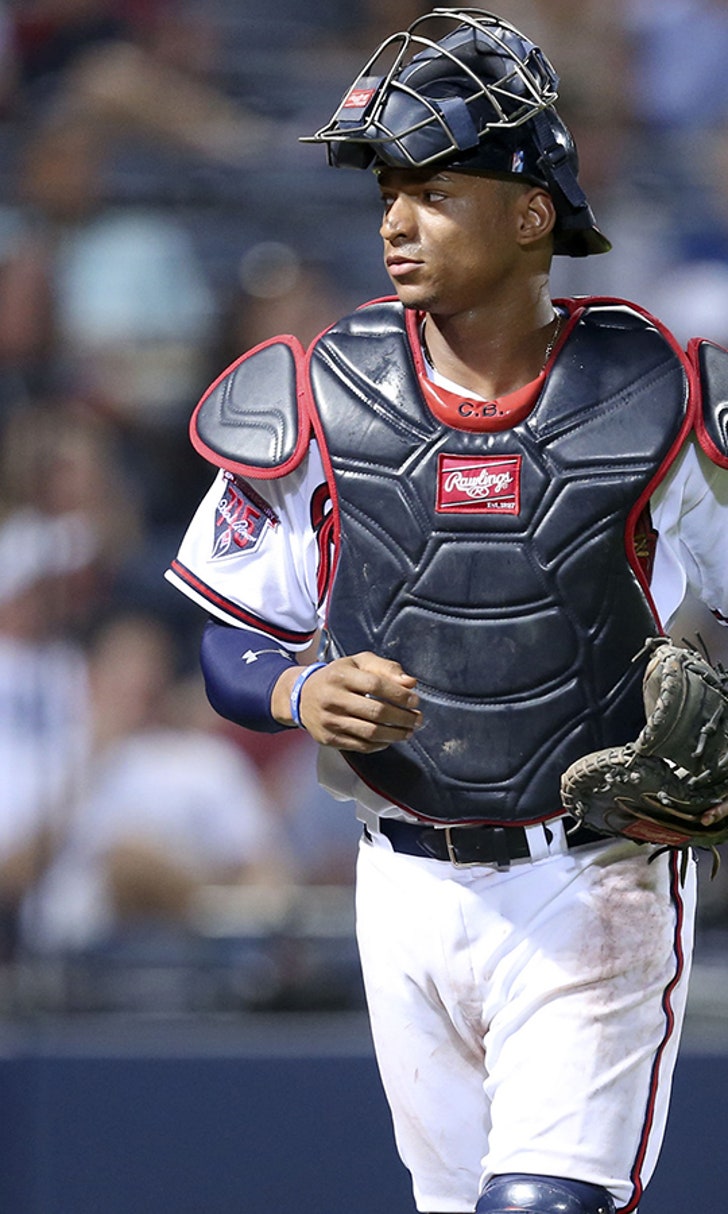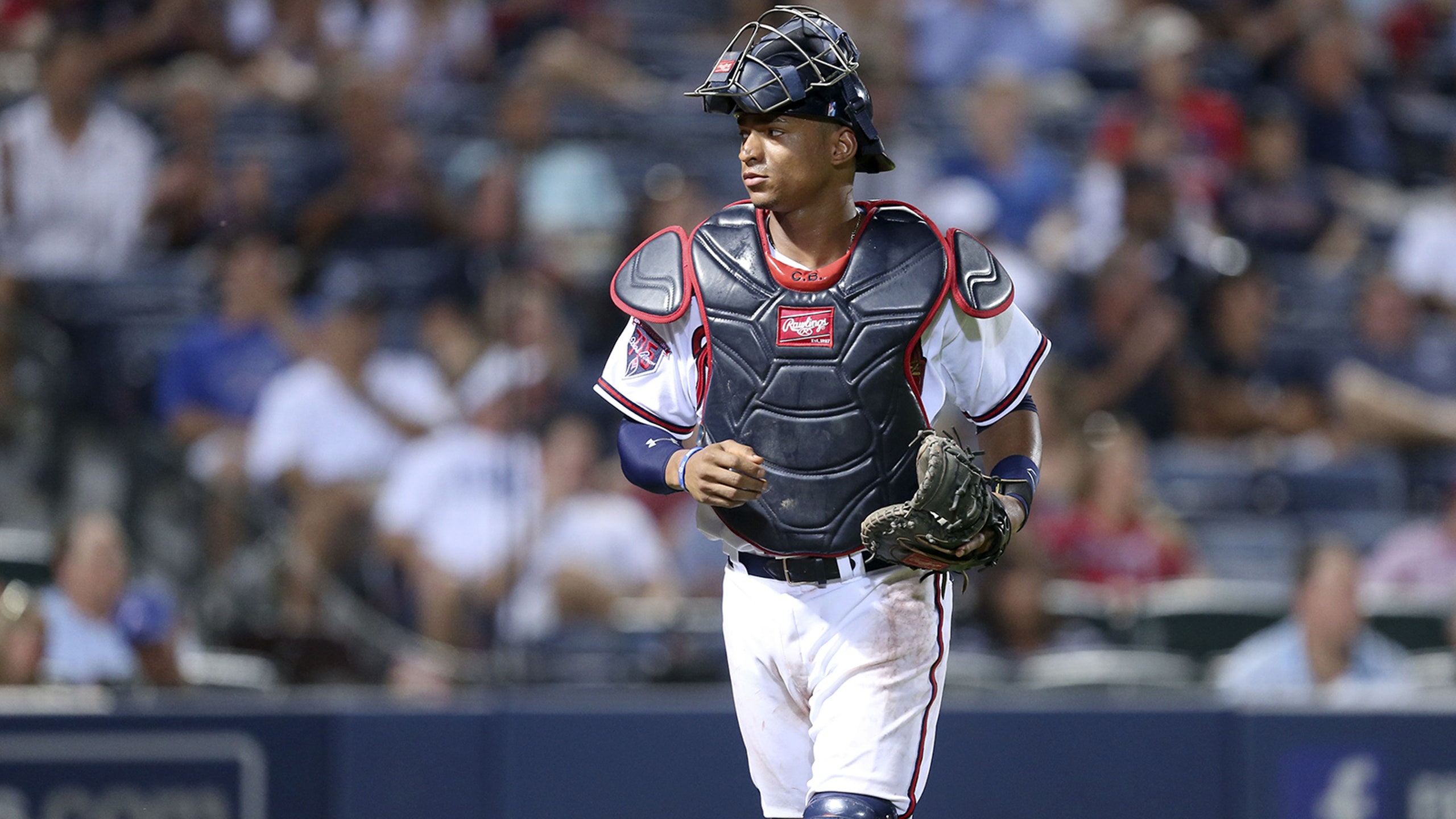 Burning questions for Braves at catcher in 2015
BY foxsports • February 10, 2015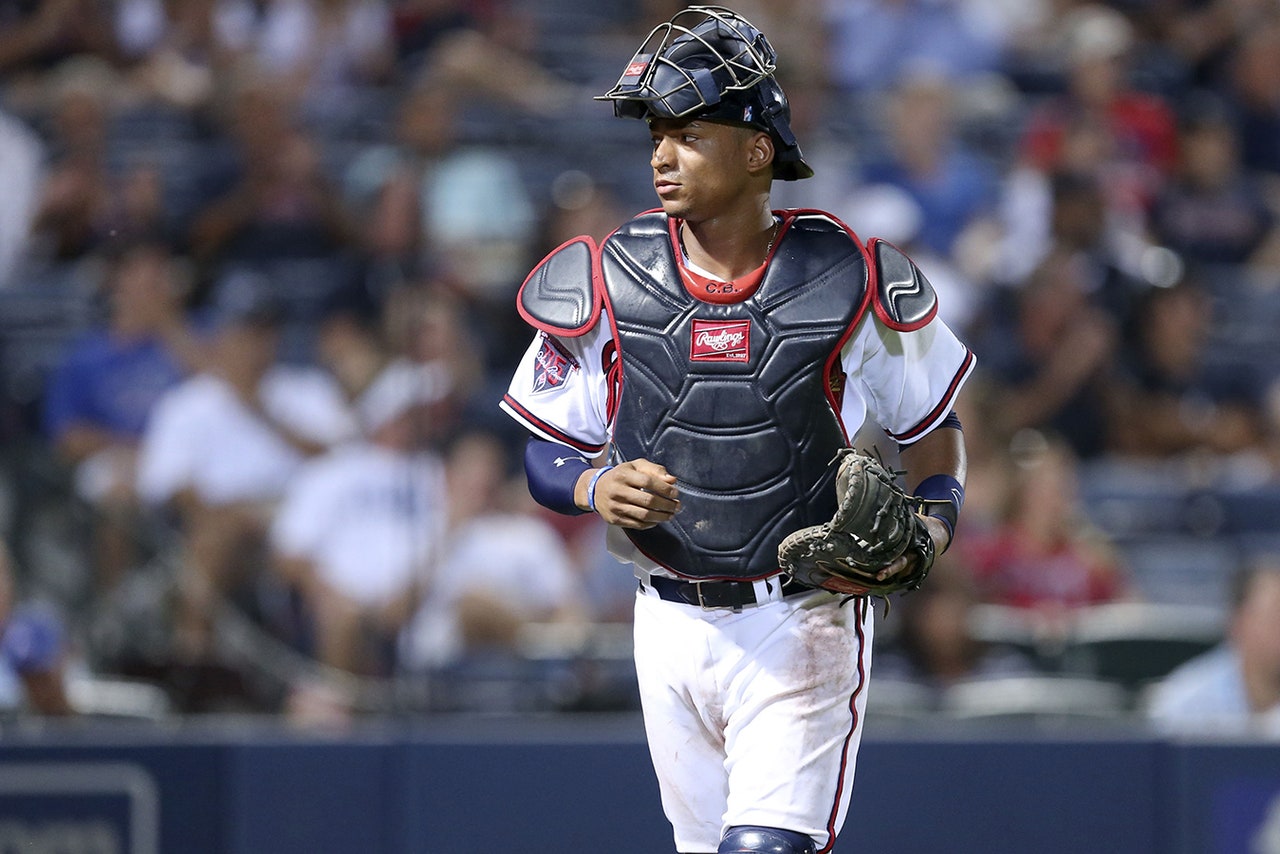 When the lid was finally placed on the 2014 season, one of the more popular questions surrounding the Atlanta Braves was focused on the backstop. It was a problem of riches at a position.
How were the Braves going to handle two starting catchers on the same roster?
The Braves put an end to the creation of numerous plans for finding playing time for both Evan Gattis and Christian Bethancourt by trading the heavy-hitting Gattis to the Astros in a package deal for three prospects on Jan. 14.
Atlanta's starting job behind the plate belongs to Bethancourt now.
Veterans A.J. Pierzynski and John Buck were added to back the 23-year-old rookie up, with Pierzynski likely sticking in town with the Braves and Buck headed to Gwinnett to supply depth at the close-by Triple-A affiliate.
Questions about roles and playing time will be answered as spring training plays out. But there are still other mind-bending queries to ponder. Here are three of the most burning:
When the Braves signed Bethancourt to an amateur contract in 2008, it was no secret that the then-16-year-old Panamanian was a defensive wizard that was on the path to the majors. How quickly he'd arrive in Atlanta was all about maturation; partly just the process of the young baseball player growing up, and more important than the wisdom only playing professionally can bring, how well his bat matured.
After signing his contract, Bethancourt traveled to just about every stop the Braves could find him a place to play. He started in the Dominican Summer League in 2008 before moving on to two different rookie-ball spots the following season. Two seasons at Single-A were a precursor to the 19-year- old phenom playing in the top-prospect Arizona Fall League.
Single-A Rome, the Dominican Winter League, Double-A Mississippi and Triple-A Gwinnett were all finishing spots for Bethancourt. In each place his bat was tested and developed.
At a very young age, Bethancourt's glove was ready for the Braves' big club. But 597 games were needed on the farm to make sure his bat could stand up against the pitching of Major League Baseball.
During his 2011 season at three different stops, Bethancourt showed some power with 10 home runs in 484 plate appearances (five of which came in 19 games against the top major-league prospects in the Arizona Fall League), all while respectably hitting .292.
Bethancourt displayed more power in the years to come, this time at a higher level.
He popped 12 home runs in 2013 while with Mississippi in 388 plate appearances (he hit .277), and followed that up with eight in Gwinnett in 364 plate appearances in 2014 (.283).
None of that power has translated to the majors, yet.
Because of injuries to Gattis, Bethancourt played in 31 games with Atlanta in 2014. He was never truly overpowered -- Bethancourt never went longer than two consecutive starts without a hit, and only did that twice -- but Bethancourt's .248 batting average was 35 points below his minor-league average, and he failed to launch a home run.
Bethancourt's 117 major-league plate appearances last season show that he still has room to grow as a hitter at the highest level. But he did enough to prove that his bat can hang around against major-league pitching.
Bethancourt's play behind the plate has never been a question mark. He's has, however, had to overcome three obstacles since he signed in 2008: Brian McCann, Gattis and the evolution of his bat.
McCann is now in New York with the Yankees; Gattis a new member of the Astros. And for better or worse, Bethancourt's bat is going to be thrown to the wolves in his first full big-league season in 2015.
When it comes to arm strength, Bethancourt already owns one of the biggest cannons in the business. But he's still learning to how to fire the weapon. Of the 15 base runners that attempted to steal last season, 10 were successful.
Bethancourt's 66.7 percent stolen base rate ranked 17th among catchers who played at least 25 games in 2014, well above Gattis whose 80.3 percent rate ranked 49th. As Bethancourt continues to learn to call games in the big leagues, and gains control of his arm and the timing it takes to mow down base runners, his stolen base success rate will improve.
Another way to improve behind the plate is with a better understanding of his pitching staff.
It was no secret that Gattis had troubles at time with certain pitchers. Ervin Santana preferred to throw to Gerald Laird in 2014, and no one could forget the uncomfortable June night when Julio Teheran was visibly upset on the mound as he and Gattis silently battled to get on the same page with pitch selection.
Bethancourt should have very few problems, if any at all, in that arena. He calls a good game, and the pitching staff has already grown to trust him, even in the short time he's been up with the Braves.
Bethancourt is still raw defensively and tends to rely on natural ability instead of proper mechanics. But with more experience, those flaws should fall away.
When is comes to advanced metrics, Bethancourt already shines over Gattis defensively. Bethancourt posted a Defensive Runs Saved of minus-1 in 2014, while Gattis came in at minus-4. Gattis' Stolen Base Runs Saved (rSB) was minus-2 while Bethancourt's was zero.
Neither catcher was terrific in regard to advanced metrics, but Bethancourt was the better defensively by a huge margin. Fangraphs, an advanced-metrics baseball playground, is on board with Bethancourt's move to an every-day role. They project Bethancourt's Wins Above Replacement at 0.7, better than any other rookie-eligible player in the Atlanta system.
Manager Fredi Gonzalez brought up an interesting point during a recent Braves Caravan stop. As reported by FOX Sports' Zach Dillard, Gonzalez said he plans to tinker with more lineups in 2015 than he did last season. He also said that outside of first baseman Freddie Freeman, shortstop Andrelton Simmons and right fielder Nick Markakis, all the other players on the roster might be used in platoon roles.
That could mean Bethancourt and Pierzynski will be used more on a matchup level than in a standard starter-backup situation.
And that's not necessarily a terrible idea.
Of course the developing Bethancourt will need more at-bats and time behind the plate than the 38-year-old Pierzynski. Giving the rookie the lion's share of playing time is the smart thing to do for the organization moving forward.
But expect Gonzalez to really play with the lefty-righty platoon.
The left-handed-hitting Pierzynski hit 65 points better against right-handed pitchers than he did southpaws in 2014. Eighty percent of his home runs came while batting off righties as well. During his career, Pierzynski has hit 31 points higher against his more favorable split, and blasted 141 home runs compared to 36 while facing right-handers.
Bethancourt batted 200 points higher against left-handed pitching (.409 vs. .209) last season. And he only struck out once compared to 25 times versus right-handers. In a slight anomaly though, most of Bethancourt's RBI (7) came while facing right-handed hurlers. He only drove in two runs against lefties.
As long as both are healthy, the rookie is going to get more at-bats than Pierzynski; expect nothing less for Bethancourt. But watch Gonzalez play the platoon game frequently with Pierzynski, and not just in a game-by-game situation.
There may be times when it could make sense to bring one of the two catchers off the bench to hit when opposing pitchers have been changed. Gonzalez could make great use of in-game platooning with Bethancourt and Pierzynski. But the in-game platooning plan would require the Braves to carry three catchers if the skipper wants to use it extensively.
---
---