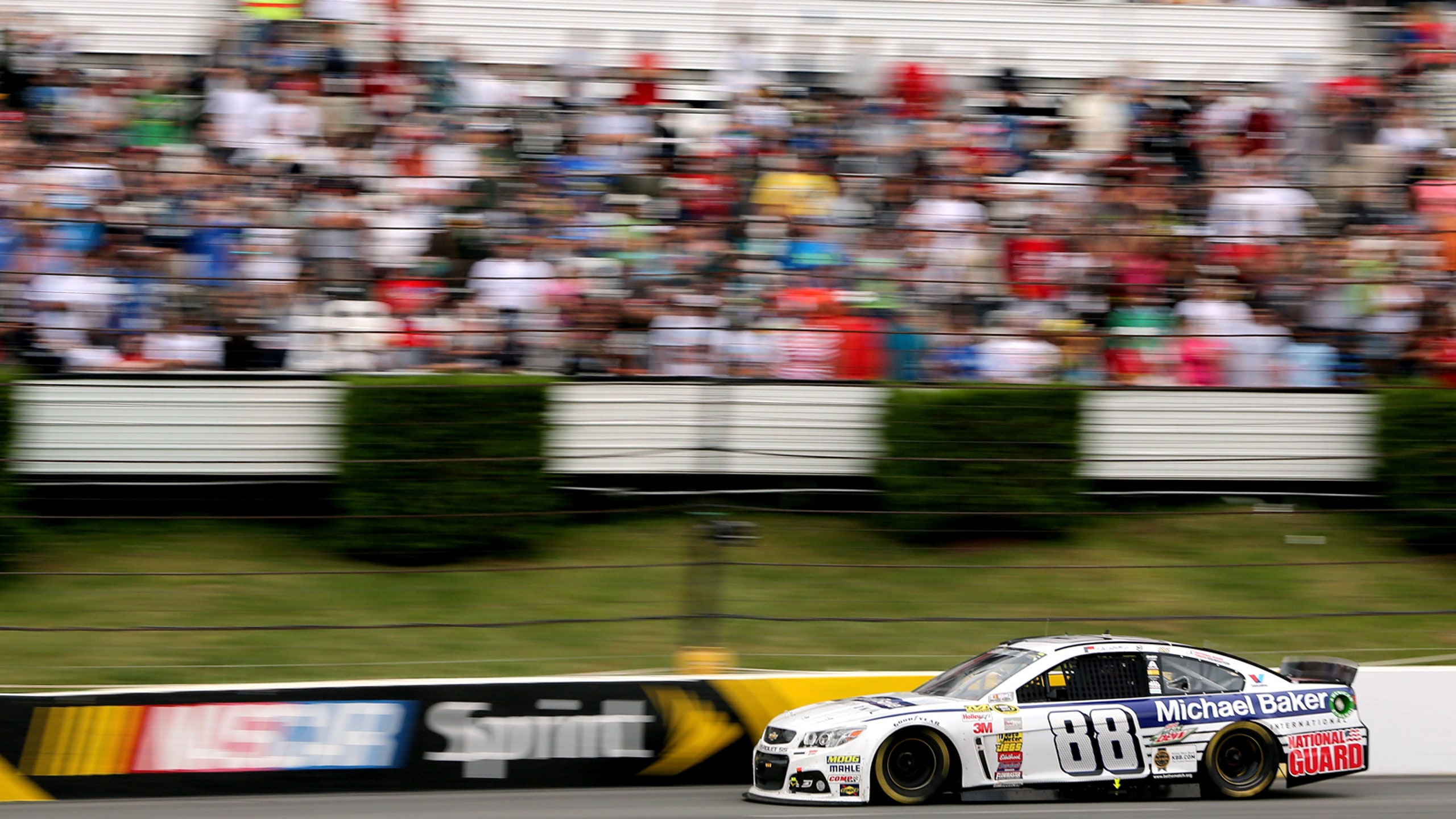 Bump 'n' Run: Will Junior or JJ win title? What about road courses?
BY foxsports • August 6, 2014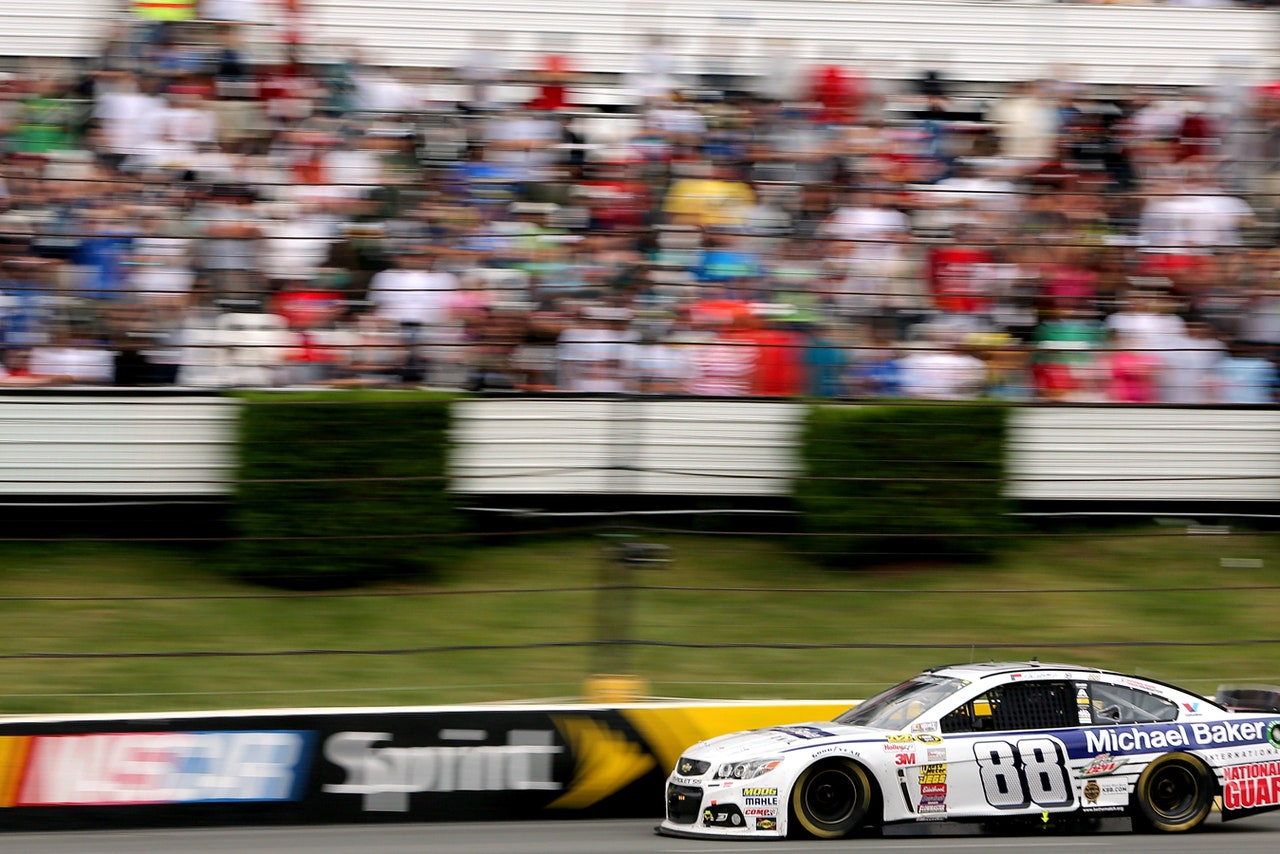 1. With his sweep of the two Pocono races and a Daytona 500 victory already behind him this season, will Dale Earnhardt Jr. win his first Sprint Cup championship?
Tom Jensen:  Well, put it this way, it's now or never for Junior.
Joe Menzer:  That is, of course, impossible to predict at this point. But I will say this: It's the best chance I think he will EVER have to win a championship. He's got the confidence, he's got the momentum, and it's his final year with crew chief Steve Letarte.
Jared Turner: Under last year's Chase format, I'd say his chances would be excellent. But with the new winner-take-all event at Homestead, I'm not so sure. Homestead has never been a great track for Junior, and I'm not sure Junior is the guy I'd put my money on in that type of high-stakes situation for all the marbles.
Jensen: As good a season as Junior is having, Jimmie Johnson is so deadly in the Chase, he's going to be hard to beat. Jeff Gordon had an average finish of 5.2 in the Chase in 2007 and couldn't beat Johnson. Mark Martin looked like he was going to win in 2009 and didn't.
Menzer: From the start, Junior and Letarte had a special chemistry. Even though it was slower to pay dividends than either would have liked, they are really clicking now. But in a winner-take-all format, I'm afraid I have to agree with both of you (I generally don't like to do that). I'd take Jimmie Johnson or Jeff Gordon over Junior in that format.
Tom Jensen
Follow Tom on Twitter @tomjensen100
Turner: I'm just not so sure when it gets down to crunch time, if Junior's team has the goods. Let's face it guys, Junior isn't really used to being in close championship battles. His best points finish is third -- and that was more than a decade ago.
Jensen: Haters gonna hate.
Menzer: Yeah, and for all you out there on Twitter, that's @jared_turner. As for Homestead, though, remember that Junior was crap at Pocono for years. And now look what has happened. He just completed a sweep of both of this season's races there.
Turner: Suddenly, Pocono is every Dale Jr. fan's favorite track. Funny how that works!! Maybe if all 10 Chase races were at Pocono, he'd win the title ...  How 'bout that? What do you say, guys?
Menzer: I say to Junior Nation, send all your thoughts to @jared_turner.
Turner: Say it ain't so, Joe!!!
Menzer: I do think Junior will make it to the Final Four. This season just has that feel to it. And if he can get that far under the new Chase elimination format, he will have so much confidence and momentum that anything is possible. And of course, that would be a real boon for NASCAR and all of its television partners.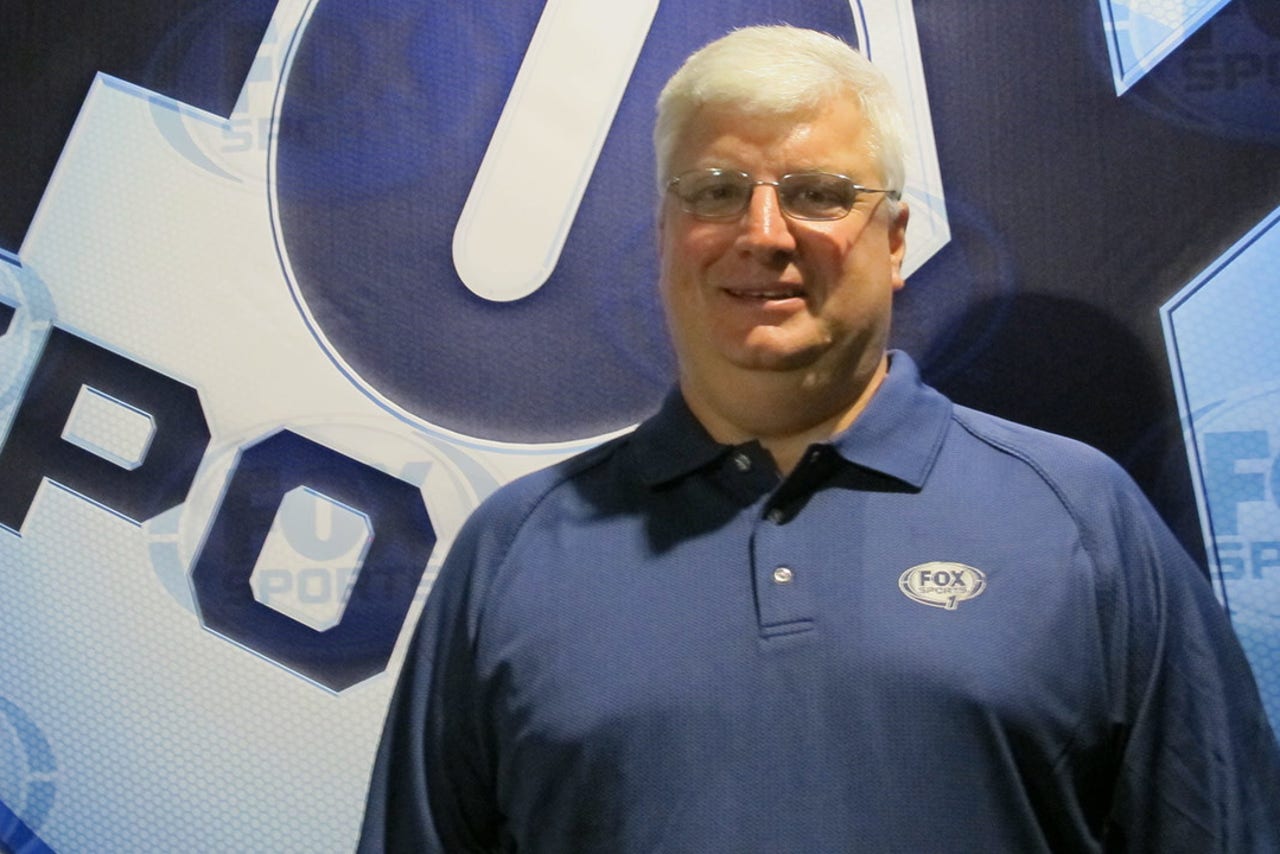 Follow Joe on Twitter @OneMenz
Turner: Don't hold your breath there, boys.
Jensen: I will finish with this: Historically, Earnhardt's worst stretch of the season has been summer, without fail. In his last nine races, two victories, four top fives, eight top 10s. En fuego.
2. Speaking of championships, what's wrong with six-time champ Jimmie Johnson's No. 48 team, which suddenly seems to be struggling in the defense of Six Time's latest title?
Menzer: Well, they've hit a rough patch. Sort of like they hit a rough patch about this same time last season and everyone started sounding alarm bells. Then, of course, they went on to win another championship.
Jensen: Nothing at all. In his six championship seasons, Johnson's average finish between races 17-26 is 14.11, with nine victories. In those same seasons, his average Chase finish is 6.65 with 15 race victories.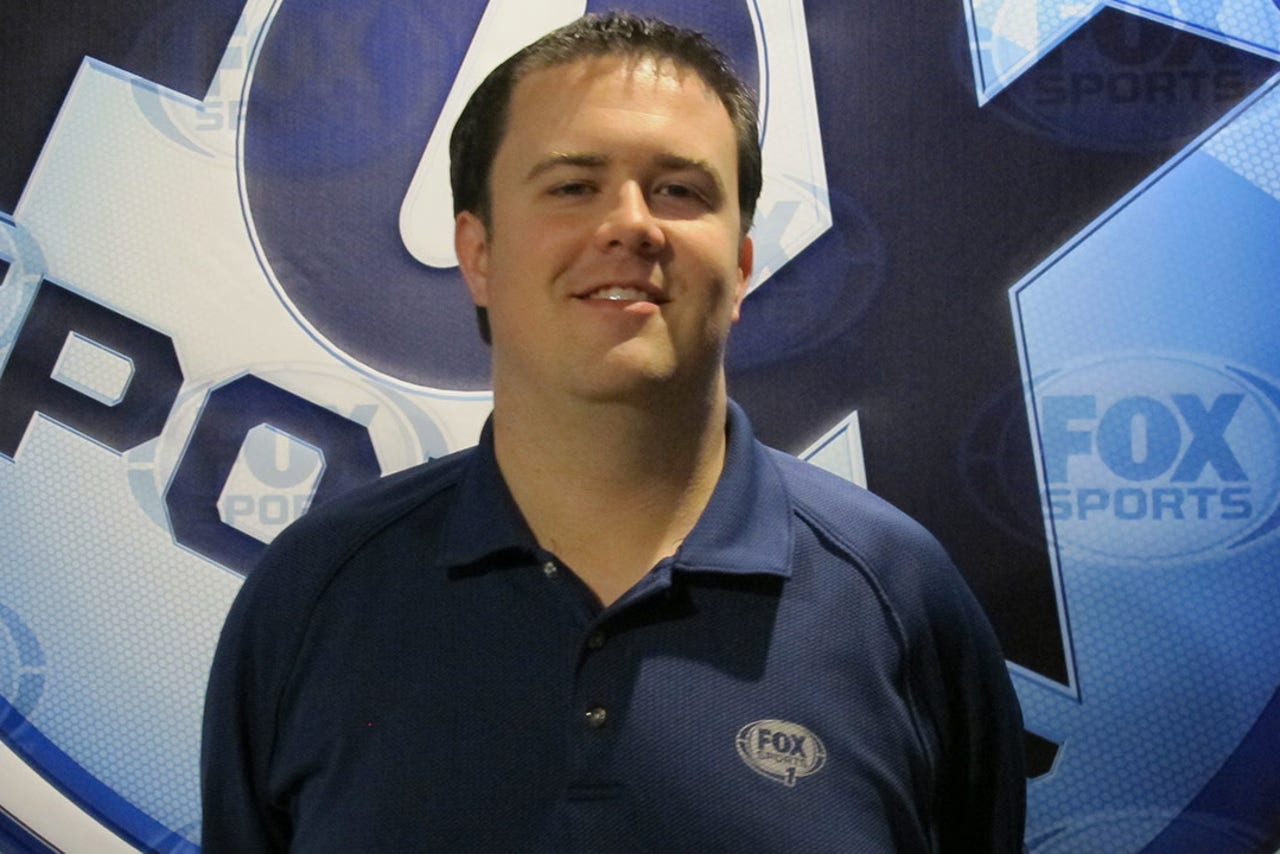 Jared Turner
Follow Jared on Twitter @jared_turner
Turner: Haven't we all seen this song and dance before? Oh wait, that's right -- the same thing happened last year. Jimmie had a miserable stretch right before the Chase. Then he went out over the last 10 races and stomped his competition into perfect submission. Here's betting it happens again.
Menzer: I think they'll work their way out of it, and much of it has been bad luck. But I wouldn't say nothing is wrong at the moment. He's had four consecutive finishes outside the the top 10 -- the first time since 2009 that's happened. That includes 42nd at Daytona, 42nd at Loudon and 39th at Pocono.
Turner: Good point, Joe. I will say this much: While I think it's hard to bet against Jimmie in a one-race winner-take-all shootout like we're going to have for the first time this year, I'm not necessarily convinced he will be among the four guys championship-eligible going into Homestead. That team has simply been too inconsistent. Then, again, this is Jimmie and (crew chief) Chad (Knaus) we're talking about. They're the masters of the clutch and when all the marbles are on the table, I have to think they'll rise to the top again.
Menzer: The thing to remember, folks, is that the 48 and 88 share a building in the Hendrick Motorsports complex. The 24 gang of Jeff Gordon is in the building next door. All three of those teams are likely to be in the championship hunt until the end, and until they get to Homestead, they are going to help each other as much as they can.
Jensen: The one wild card in all this is that this year, the Chase becomes four mini-Chases: Three races, three races, three races and one race. A slip anywhere along the line can cost a title.
For what it's worth, and this is off-topic a bit, but I still think NASCAR needs to change the tracks in the Chase just because the 48 is so good at Dover, Martinsville, etc...
Menzer: You are out of your mind, Jared, if you think Jimmie won't be in the Final Four.
Jensen: We've already established that Jared is out of his mind.
Turner: Oh, here we go.
Menzer: We're already gone. No one will be better in this new format than Jimmie and Chad Knaus.
3. Next up for the Sprint Cup Series is the road course at Watkins Glen, so it's time to bring up the age-old question: Should there be a road course in the Chase?
Jensen: Yes. And a dirt track.
Menzer: Wouldn't that be awesome?
Jensen: Not going to happen, but, yeah, it would be fun. Actually, how about this: Make Eldora the Sprint All-Star Race?
Eh, that won't happen, either, but fun to think about.
Turner: I can go for the dirt track being in the Chase. The road course, not so much. How about this: A road course covered in dirt?
Menzer: I've always said this and I still believe it: Either you're in on the road courses or you're out. Two out of 36 points races makes no sense whatsoever. They should add at least one more during the regular season and then one in the Chase.
Turner: There you go again, Joe.
Menzer: If you are going to have road courses determine who gets into the Chase, and thus who will be your champion, how can you not have at least one in the Chase that finally decides it?
Jensen: You mean like they've done it for, oh, 11 seasons now?
Menzer: Right. It's never made sense.
Turner: Haha. Joe, you must not have gotten enough rest last night. Road courses account for two of 26 "regular season" races. I don't buy the idea there should be a road course in the Chase just because there's a couple in the regular season.
Menzer: Then they should eliminate them altogether -- although I would argue that would be a mistake. It seems to me that they've grown in popularity in recent years, at least in relation to many of the oval races.
Turner: I do like Tom's idea about the all-star race being at Eldora, though. Can you imagine that? Guys racing for $1 million on dirt?
Jensen: I stand by what I said earlier: Mix the tracks up in the Chase. Rotate them in and out, maybe change two a year.
Menzer: And throw in a road course!
Jensen: I'd be OK with a road course every two or three years.
Turner: Why don't we poll Junior Nation and ask them which tracks they would add to the Chase? P-O-C-O-N-O.
Jensen: Well, it damn sure isn't going to be Sonoma.
Menzer: Hahaha. Isn't that the truth? Junior at Sonoma is about what it would be like to have Jared on the Autobahn in his mini-van. (Although this year, in The Year of Junior, he finished a career-best third at the track where in 14 previous starts he hadn't even had a single top-10 finish).
Turner: Let's go north of the border to Montreal. How 'bout that?
Jensen: Mais, non.
Menzer: That means no, Jared.
VIDEO: A look back at Dale Earnhardt Jr.'s latest Victory Lane celebration at Pocono
---
---