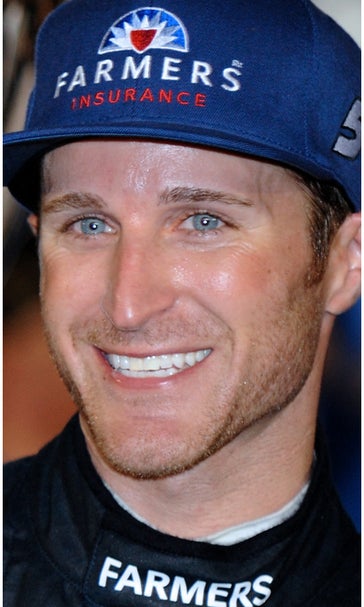 Bump 'n' Run: Talking Tony, Kasey and wild times at Richmond
September 3, 2014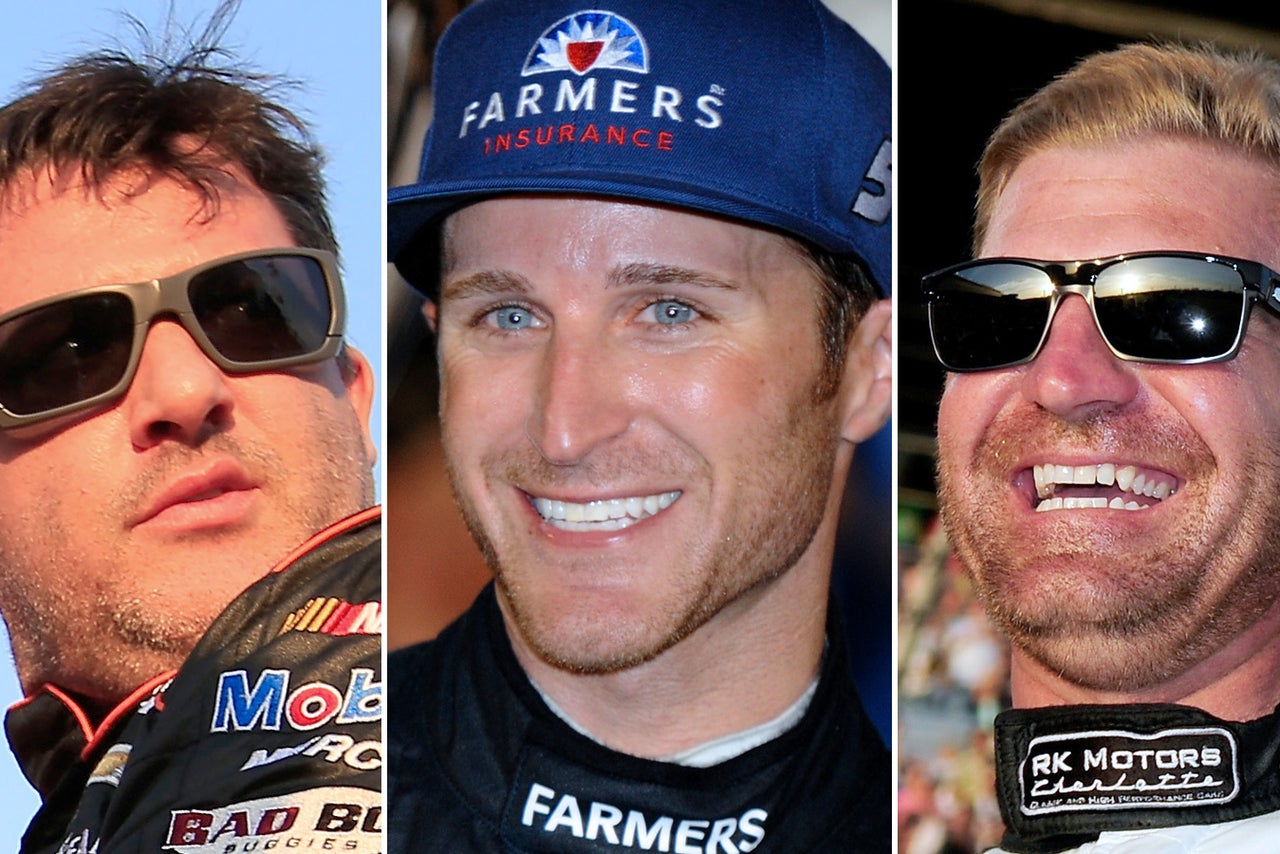 Rob D'Amico, host of RaceDay on FOX Sports Radio every Sunday from 6-8 a.m. ET, joins FOXSports.com editors Jared Turner and Joe Menzer to discuss this week's hottest NASCAR topics.
1. Did NASCAR do the right thing last week by saying that Tony Stewart is eligible for the Chase if he can win this last regular-season race at Richmond?
Jared Turner: Well, I'll just jump right in. This was a terrible move by NASCAR. I understand that Tony is one of the sport's best drivers and top ambassadors, but NASCAR is setting a bad precedent. What's next? A guy can take off half the season and still be Chase-eligible? Not good.
Rob D'Amico: It doesn't matter what I think, it's not my sandbox and NASCAR is going to do what NASCAR wants to do! Remember, if you ask any of the NASCAR team members, the rule book is written in pencil to favor what NASCAR wants at any particular moment.
Joe Menzer: I'm going to be very blunt here. I think NASCAR blew it. The announcement, of course, came before last Sunday's race at Atlanta when NASCAR president Mike Helton said Stewart would be eligible for the Chase that determines the season's champion if he could win either there or at Richmond this weekend. It sets a terrible precedent and flat-out was the wrong move.
D'Amico: I disagree. I think they ultimately made the right decision to let Tony be eligible for the Chase if he would have won at Atlanta or now Richmond. He was still in the top 30 in points, even after missing three races, and with the EIRI -- or "except in rare instances" clause that Tom Jensen explains in one of his recent FOXSports.com stories -- this truly is one of those rare instances.
Menzer: And, hey, Rob, of course it matters what you think -- at least in this forum. Jared and I want to hear your opinions so (hopefully) we can take you to task on some of them! And already you disagree. I love it!
Plus, I know you don't hold back on your RaceDay on FOX Sports Radio show -- which for all you fans out there is a darn good show every weekend.
Turner: Yeah, echoing what Joe said -- fans, you don't want to miss RaceDay on FOX Sports Radio. Rob brings it every Sunday from 6-8 a.m. ET! That being said...
D'Amico: Thanks for the love, guys. If you can't find a station to listen on, you can always go to FOXSports.com/nascar/raceday/radio to listen live!!
But let's not kid ourselves on something relative to the question at hand. I really don't think Stewart is going to get the win. You can tell Tony is still not 100 percent, nor do I think he'll be that way for a while.
Menzer: Well, now it's time for some tough love, Rob, as I am going to tell you why your opinion here on Tony is as wrong as NASCAR's was in the first place.
Turner: I just think if NASCAR is never going to apply the rule that says a driver must run all 26 regular season races to make the Chase -- except in rare instances -- why even have it? Tony isn't the first driver the sanctioning body has let off the hook. Remember Denny Hamlin earlier this season at Fontana? Denny's "medical issue" with his eye was questionable at best.
Menzer: While Rob's point that Tony is still in the top 30 in points is true and bears some merit, the guy missed three races. In my humble opinion, I think he should have taken the rest of the season off -- for himself and out of respect to the family of Kevin Ward Jr., the 20-year-old driver who was struck and killed by Stewart's sprint car in a non-NASCAR sanctioned race at a dirt track in upstate New York on Aug. 9.
Turner: Wow, Joe, despite our vast age difference, we actually agree for once! The sky must be turning green as we speak.
Menzer: The fact is that Tony did miss three races and the rules seemed to clearly state that a driver had to be a regular participant of all the Cup races. These circumstances are unique, but obviously totally different than what happened with Hamlin.
D'Amico: I agree that he shouldn't have come back until the investigation was over, but they seem to know something we don't.
Menzer: I might feel differently if the investigation into Tony's incident involving Ward was complete, but it isn't and might not be for another week or more.
Turner: This is definitely different, but I'm not sure Hamlin deserved the exception, either, quite honestly. A lot of folks really questioned whether his eye issue was bad enough to keep him out of the car at Fontana.
Menzer: I doubt that Hamlin would have sat out the race if he could have raced. And regardless, it was ruled an injury. An injury is a totally different set of circumstances than the ones surrounding Stewart now.
You can't go on speculation that it was perhaps something else just because of rumors you heard, Jared!
Turner: Well, apparently Denny was seen at a Charlotte Bobcats game two days later with no apparent eye issues. Funny how that works. Alas, the question was about Tony, and I'm getting us off topic ... as I often do!
D'Amico: There are some things in life that we can't help from happening that may take one of these drivers out of the car for a week or two, and I have no problem letting them race for a championship if NASCAR says they are OK with it.
Menzer: You mentioned another reason I think Tony getting back in the car is a mistake right now. It's obviously therapeutic for him. But did he look emotionally ready to get in a car and drive 200 mph with 42 others around him when he read his statement to the media at Atlanta? It's too soon, the investigation isn't complete, and no way should Tony in his current state be granted special permission to race for the 2014 championship. That may sound harsh, but that's my opinion. End of story.
Turner: Joe, you're so harsh. Not really. Haha. Hey Rob, have we scared you away yet?
Menzer: He's still here, isn't he?
D'Amico: I'm still hanging in there. I just don't understand why you are picking on the new guy.
Turner: Never mind Joe, Rob. He's a little cranky in his old age ... err, I mean, wisdom.
2. Kasey Kahne won in Atlanta, so now he's in the Chase. Can he win it?
D'Amico: No! Next question.
Turner: Wow, Rob. Way to speak your mind there. Don't hold back, now!
Menzer: I will remind you that last week our esteemed fellow FOX Sports colleague Tom Jensen, who usually is so right about so many things, pronounced right here on Bump 'n' Run that Kahne was "Donezo." I looked it up in the dictionary and it's not really a word, but I think we all knew what it meant. I went on to say I disagreed with TJ and thought Kahne could be a factor in Atlanta.
D'Amico: I like Kasey, but come on. He has struggled all year long and just because you have one good race doesn't mean that team is ready for the Chase.
Menzer: Rob, my previous comment is what's called "patting myself on the back." If I don't do it, I know no one else -- especially not you two -- will do it.
Turner: Kasey Kahne, throughout the course of his career, has always been a very streaky driver. He can go half a season and do virtually nothing, then catch fire and start reeling off top-five finishes every other week. With all the resources available to him at Hendrick Motorsports, the sky is the limit for Kasey (and the other Hendrick drivers, for that matter). Plus, he is peaking at the right time. Don't count him out. It's risky. Very risky.
D'Amico: I also thought Atlanta was his chance to get in. But now to compete with the other teams that are already in there? No way.
Menzer: Isn't that what so many of us in the media thought and said in 2011 when Tony Stewart went into the Chase? Heck, I remember sitting down with Tony himself in the Chicago pre-Chase kickoff media deal and him saying it himself.
All he did was go on to win half the Chase races and his third championship.
Turner: Now, I'm not saying he will win the title. Chances are, he won't, simply because the competition is so stiff. But Kasey can get hot in a hurry. And he has proven it over and over again throughout his career. Plus, Kasey's strong suit has always been the mile-and-a-half tracks. Well, guess what? There are five mile-and-a-half tracks in the Chase!
Such a pessimist you are, Rob.
D'Amico: I will say the one thing he has going for him is that Atlanta was a mile-and-a-half track and he seems to be good on those. But many guys are, including some of his Hendrick Motorsports teammates.
Turner: For sure, Rob. Plus this new Chase format that focuses more on wins than consistency, really lends itself to Kasey. Consistency has never been a strength, but he can get to Victory Lane when the pressure's on.
Menzer: I put a whole lot of faith in his crew chief, too. Kenny Francis is one of the best, and when these two get on a roll, look out. So to answer the question, I will say, yes, he could win it -- and him being in it makes it more interesting than, say, if Paul Menard or Austin Dillon or Ryan Newman were in instead. (And Newman probably still will get in). ... But the bottom line is that I think this will come down to Jimmie Johnson vs. Jeff Gordon and/or one of the Team Penske guys.
D'Amico: Kasey is out by the second round. I hate saying that but the numbers don't lie. Besides the win at Atlanta, he has only two other top-five finishes this season.
Turner: No Dale Jr.? C'mon, Joe. Half of Junior Nation just shut down on you here!
Just remember, Rob, what Tony Stewart did in 2011. No wins before the Chase. Five wins in the Chase, and wins the championship. Anything is possible!
Menzer: It would be great if Dale Jr. makes the Final Four. Somehow, though, I think he's going to fall just short. And yes, remember 2011, Rob!
D'Amico: Joe, I agree with your final guys, but I would add Junior to that lineup. Consistent! And as for Stewart, how many times has that happened? Once, right?
Turner: But you know what they say about lightning striking twice, right? Haha. I digress. Let's move on before I get myself in trouble.
Menzer: Too late for that, Duke Boy. This guy cheers for Duke in basketball and Virginia Tech in football. Can you believe that, Rob?
Turner: Wow, Joe. You're pulling out all the stops today, aren't you? Watch it, ol' fella.
Menzer: We'll see on Kahne. But I will say he has a better shot of winning the Chase than Virginia Tech does of winning the national championship -- ever!
3. Last year the fall race at Richmond gave us SpinGate. Could this year's edition of the race be even crazier, considering all those who need to duplicate what Kahne did in Atlanta to get into the Chase?
Turner: I'll jump right in. The answer is an emphatic yes!!
D'Amico: Agreed.
Menzer: I say absolutely. In fact, I think it's going to be a real wild affair. But I do not expect any more arm itching or poison ivy to be involved.
Turner: Ironically, the author of the infamous SpinGate -- Clint Bowyer -- is one of those drivers trying to race his way into the Chase. In fact, he's the first guy on the outside looking in. Could there be a sequel? If so, Clint could be your guy.
D'Amico: There are so many scenarios that can be played out here ... which rookie wants in? ... WWCD (what will Clint do?) ... We need to make T-shirts!
Turner: Yeah, Joe, they've already used that 'arm-itching' one. I'm thinking they'll be a little more creative this time. Let your imagination run wild. These teams will stop at nothing to make the Chase. It's a huge, huge deal for their sponsors, especially, to be a part of NASCAR's 10-race playoff.
Menzer: Wow. We all three agree on something. That's really nice -- or was, for a minute. I think Clint could be a factor in this race because he generally runs well at Richmond. But no way he gets involved in anything even remotely fishy this time.
Turner: Ha. That's a good idea on the T-shirts, Rob. I'll buy one.
Menzer: Why didn't you think of it earlier, Rob? You probably wouldn't even need this job by now.
Turner: I personally would like to see Danica (Patrick) and Ricky (Stenhouse Jr.) cross the finish line side-by-side for the win -- and Chase berth. Wouldn't that be something? I know it's unlikely, but stranger things have happened ... even this year.
Menzer: If you do go ahead with those T-shirts, I'll take a XXL. Better get Jared a XXXL until he steps up his workout program -- and stops drinking whatever in the world it is that made him state that either side of Danicky has a shot in this race with so many others getting ready to step up and go all-out.
D'Amico: Newman has the best chance out of all of them. He has finished in the top 10 four of the last six races at Richmond.
Turner: Yeah, Joe, I'm going to need to hit the gym for a few hours after this delightful dialogue. In fact, if I was a drinking man ... OK, I won't go there.
Menzer: Please don't! Thanks for joining us, Rob. And fans, don't forget to tune into RaceDay on FOX Sports Radio, or listen to the archives. Great stuff there.
Turner: Yes, Rob. Thanks for joining us and putting up with Joe.
D'Amico: Thanks for having me on guys -- and you really went easy on me, so I appreciate it. Don't forget to listen to the show Sunday 6-8 a.m. ET at FOXSports.com/nascar/raceday/radio #iHeartRACEDAY do you?
VIDEO: Kasey Kahne scores a Chase berth with big win at Atllanta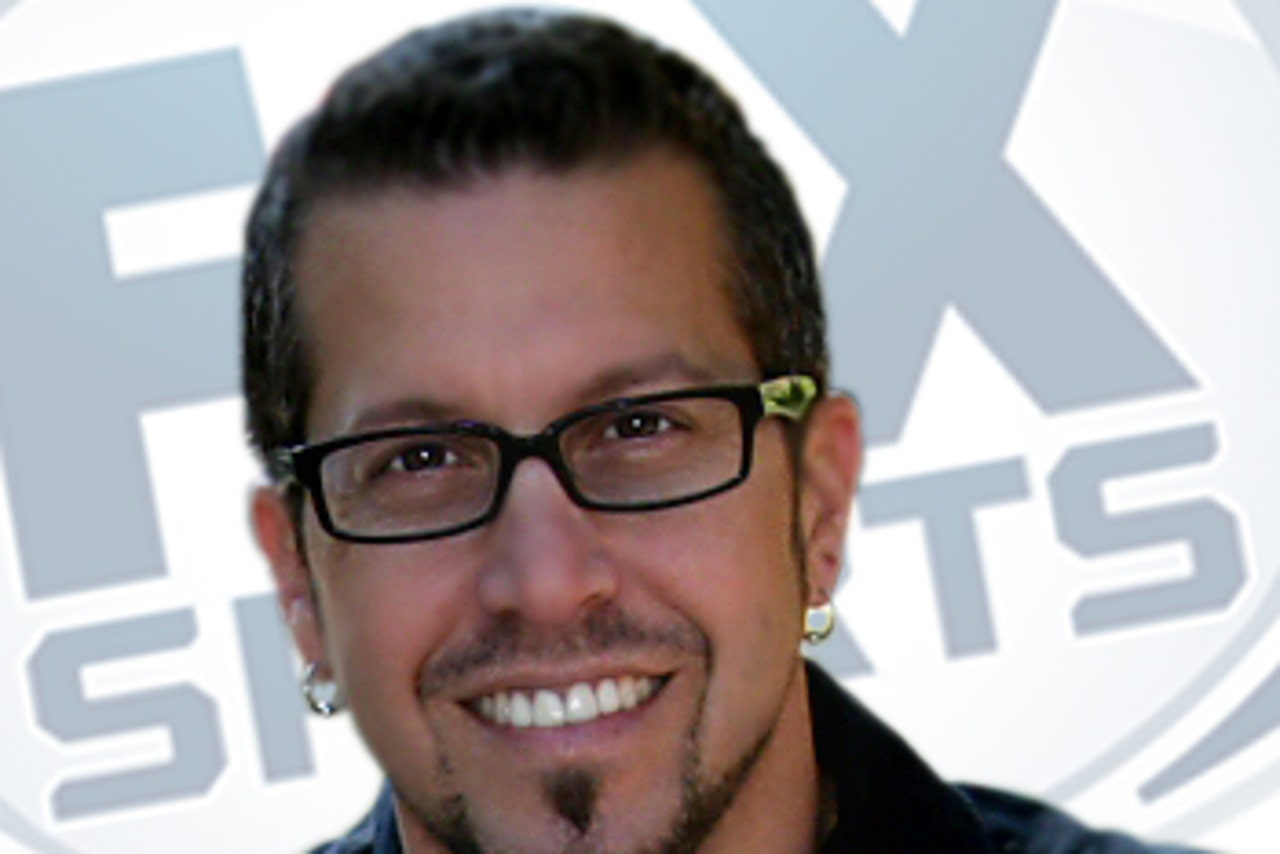 Find Rob on Twitter @RobDAmico.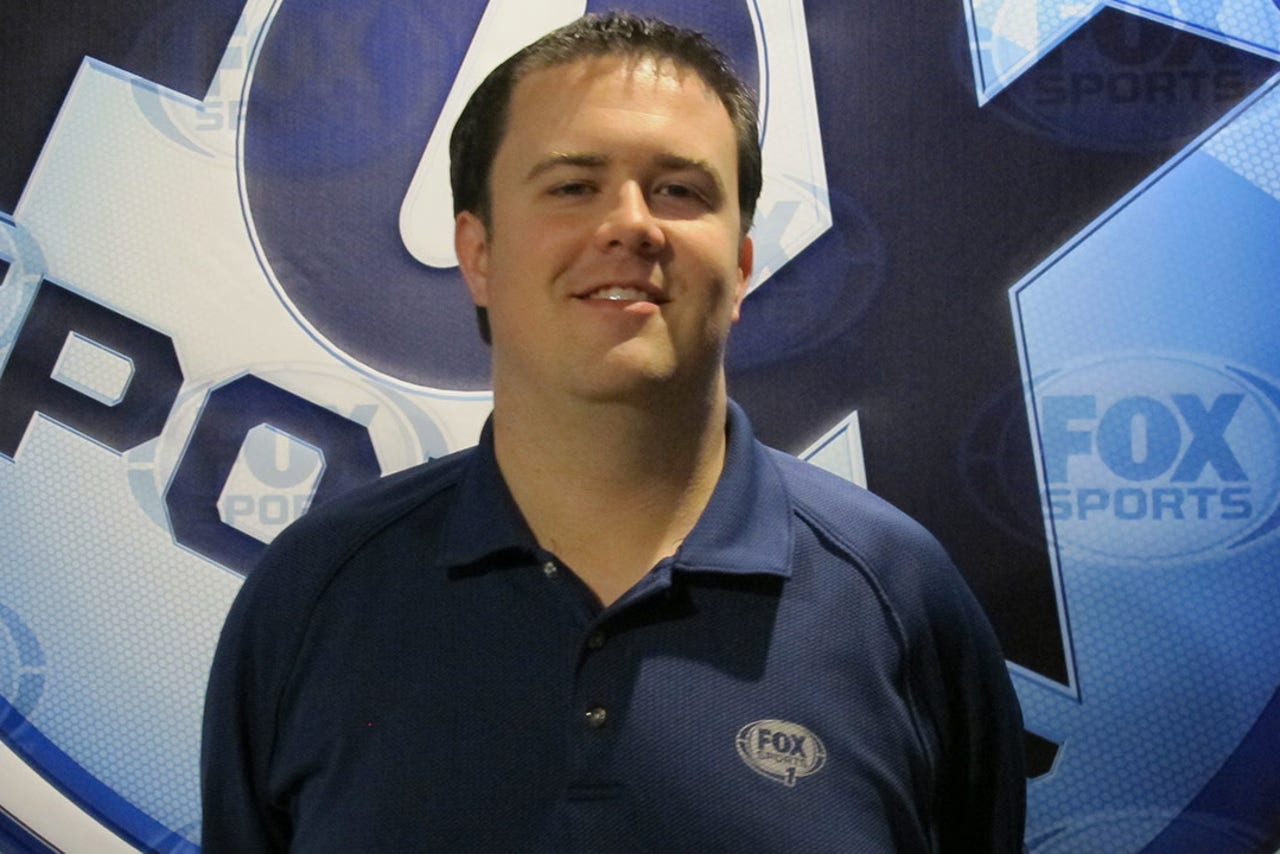 Find Jared on Twitter @jared_turner.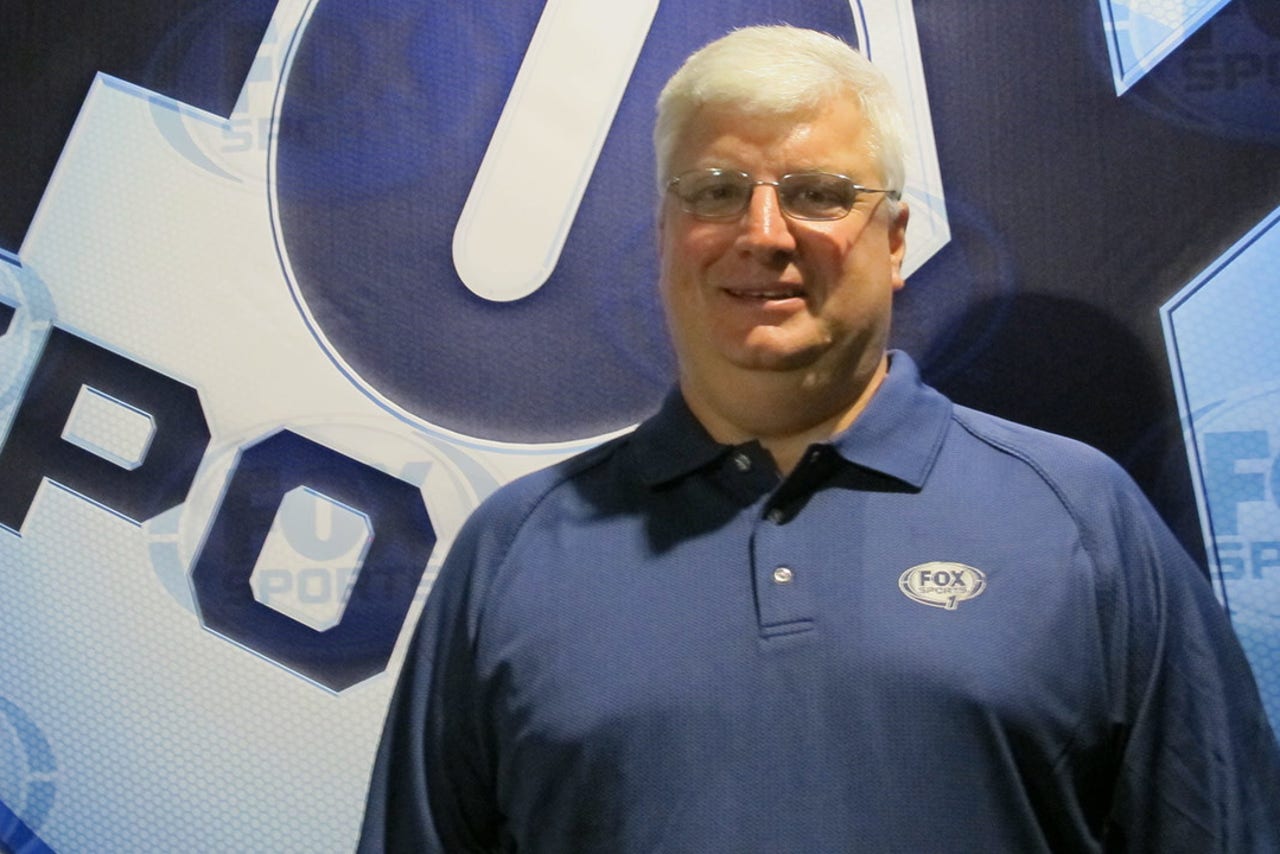 Find Joe on Twitter @OneMenz.
---
---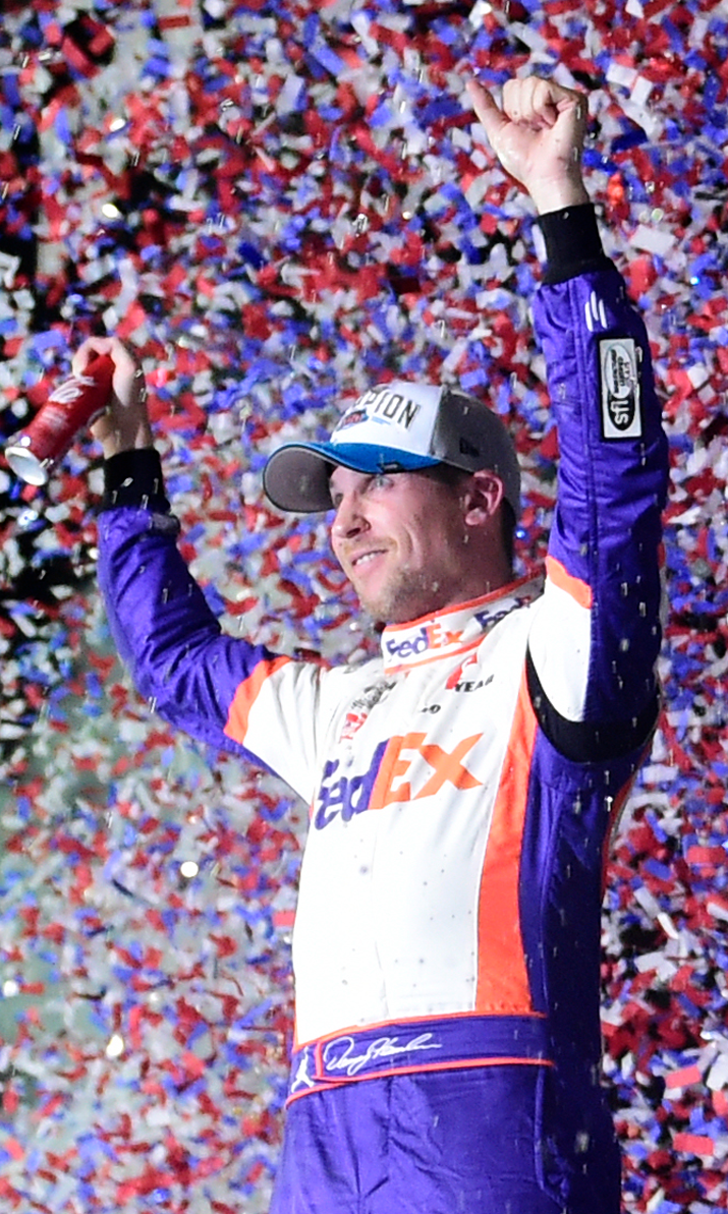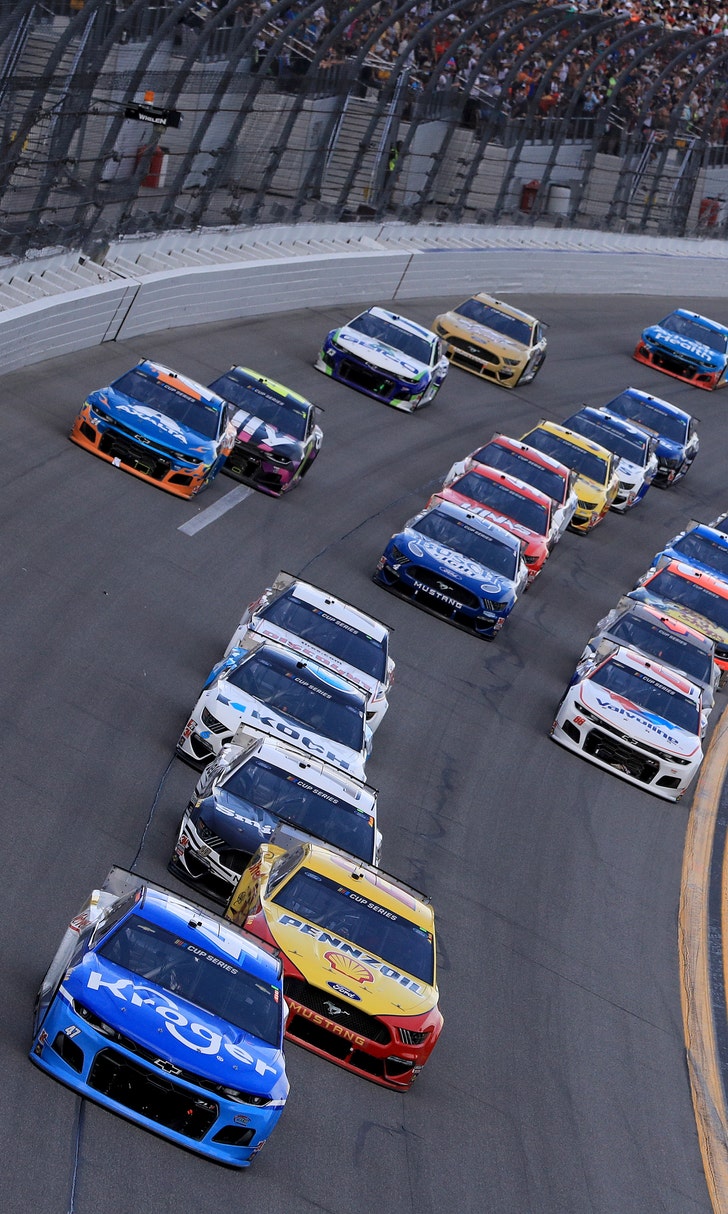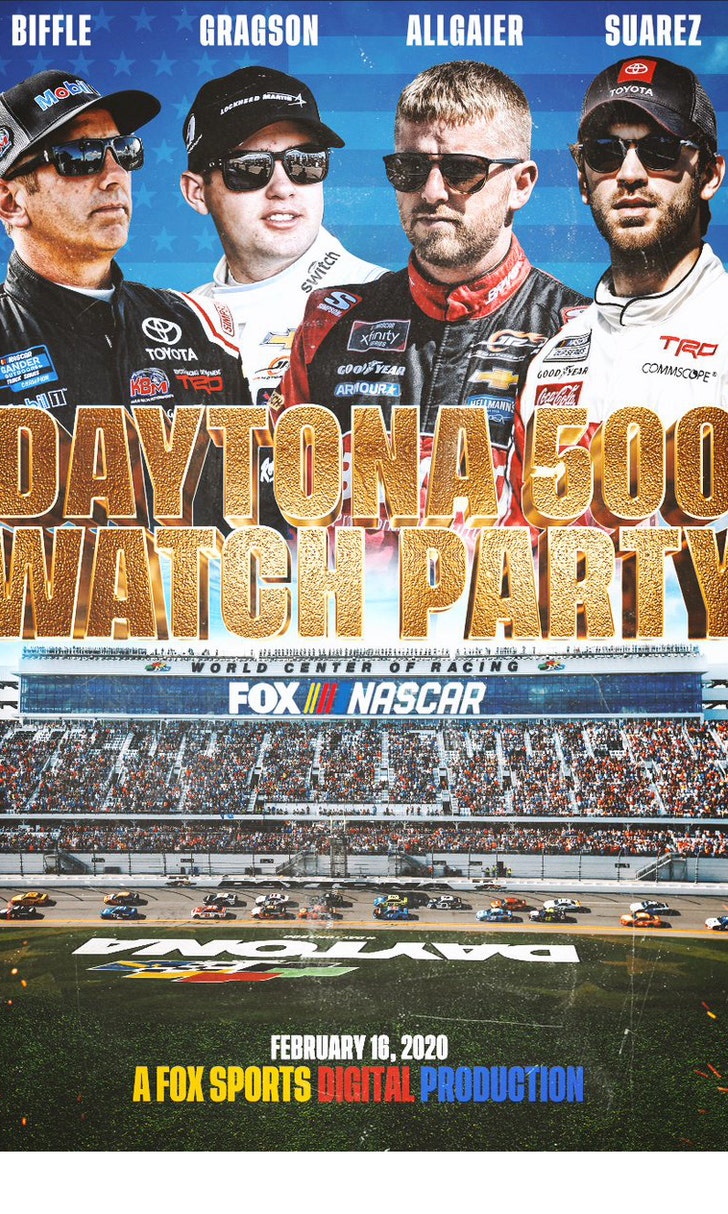 The Daytona 500 Watch Party!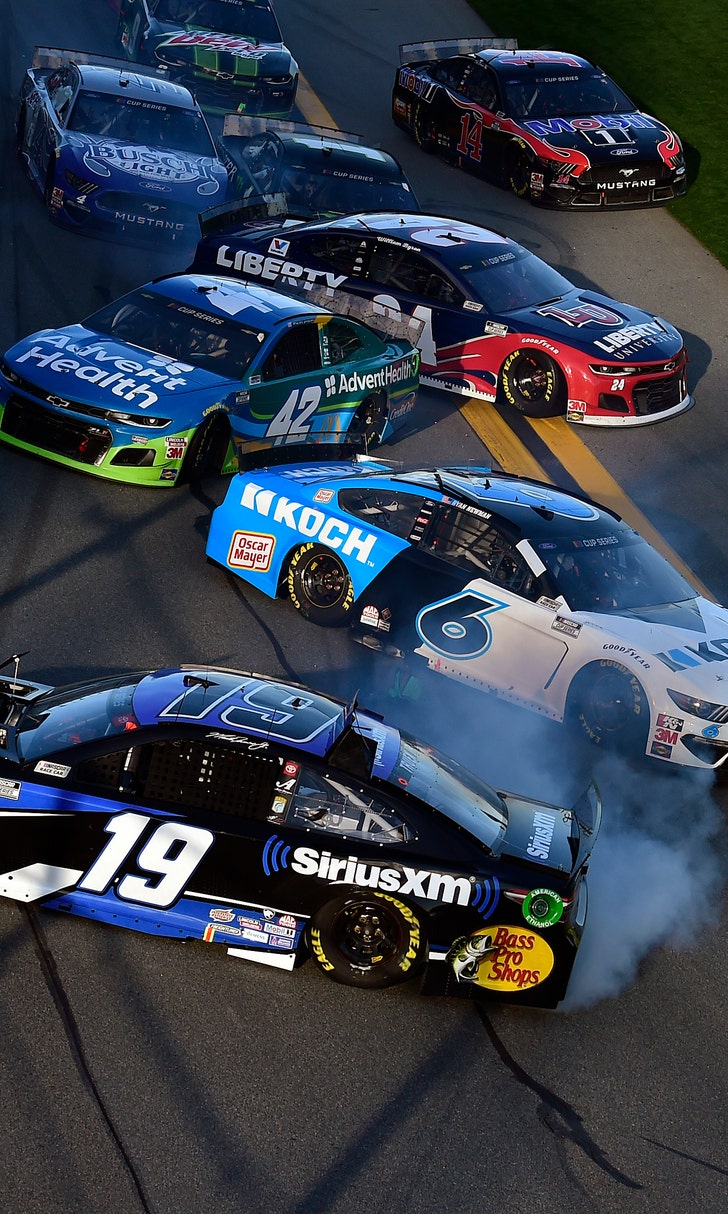 The Numbers Game At Daytona