Jabari Parker
Jabari Parker
Bucks suffer 29-point loss to Wizards
Published
Nov. 17, 2015 10:05 p.m. ET

WASHINGTON -- Washington Wizards coach Randy Wittman knew exactly what he wanted his team to do against the Milwaukee Bucks, and it complied.
"They don't want to play at a high pace -- and we do. Who's going to win out?" Wittman asked.
The answer was obvious.
John Wall had 19 points, nine assists and six rebounds, and the up-tempo Wizards romped past the Bucks 115-86 Tuesday night for their first double-digit victory this season.
After three early losses by at least 15 points to Boston, Atlanta and Oklahoma City, Wittman simplified the defense and it's paid off. Washington scored a nine-point win Saturday night over Orlando and followed it up against Milwaukee.
"When they made their runs, we stepped up and made some shots," Wall said.
Washington took control in the last 8 minutes of the second quarter and outscored the Bucks 28-8 to take a 64-46 lead into halftime.
The Bucks went on a 20-8 spurt of their own in the first 7 minutes of the third to cut the margin to 72-66, but got no closer.
"It's team defense. We're going to make mistakes, it's just covering for each other," said Otto Porter, who also scored 19 points.
Milwaukee was led by Khris Middleton, who had 14 points in the team's worst loss of the season.
"We're not a secret," Bucks coach Jason Kidd said. "We're not a surprise as last year, and that means teams are going to prepare for you and you can't have any mental breakdowns. For a young team, we're still a long ways away from the mental side of our game being at the level of the best teams in this league."
Midway through the fourth quarter, Porter drove and scored and then fell into the stands. There's nothing unusual about that, but the fan Porter ran into was his agent, longtime NBA power broker David Falk.
"I avoided him at all costs. (He was a) good cushion for the woman next to him," Porter said.
Porter was helped off the court after injuring his foot. He went to the locker room a few minutes later, but reported that everything was fine.
Milwaukee forward Jabari Parker did not travel with the team to Washington due to a sprained right foot.
"Hopefully, it's in a few days that he's back playing," coach Jason Kidd said. "It's not a serious injury. The things that he's done at this point, it's all right for him to be sore. Hopefully he's back sooner than later."
Meanwhile, guard O.J. Mayo practiced on Monday but was sent back to Milwaukee for an examination. Kidd hopes Mayo, sidelined all season with a strained right hamstring, will play Thursday at Cleveland.
Washington guard Bradley Beal missed his third straight game with a sore left shoulder. But coach Randy Wittman said Beal isn't being rested to prepare him for next week's four games in five nights.
"We would do that anyway. If a guy's hurt, you've got to make sure he's ready before he comes back," Wittman said.
The Wizards had six players in double figures, their most this season. And for the second consecutive game, they hit 12 3-pointers. Washington was 12 of 22 (54.5 percent) from long range.
Greivis Vasquez, who had 12 points for the Bucks, remains optimistic about his team. "I feel like we've got enough for us to really play well, get into the playoffs and then see what happens. I feel like right now it's too early to decide what type of team we have," he said.
Bucks: At Cleveland on Thursday.
Wizards: At Detroit on Saturday.
---
---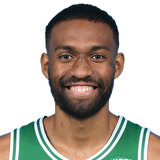 Get more from Jabari Parker
Follow your favorites to get information about games, news and more
---