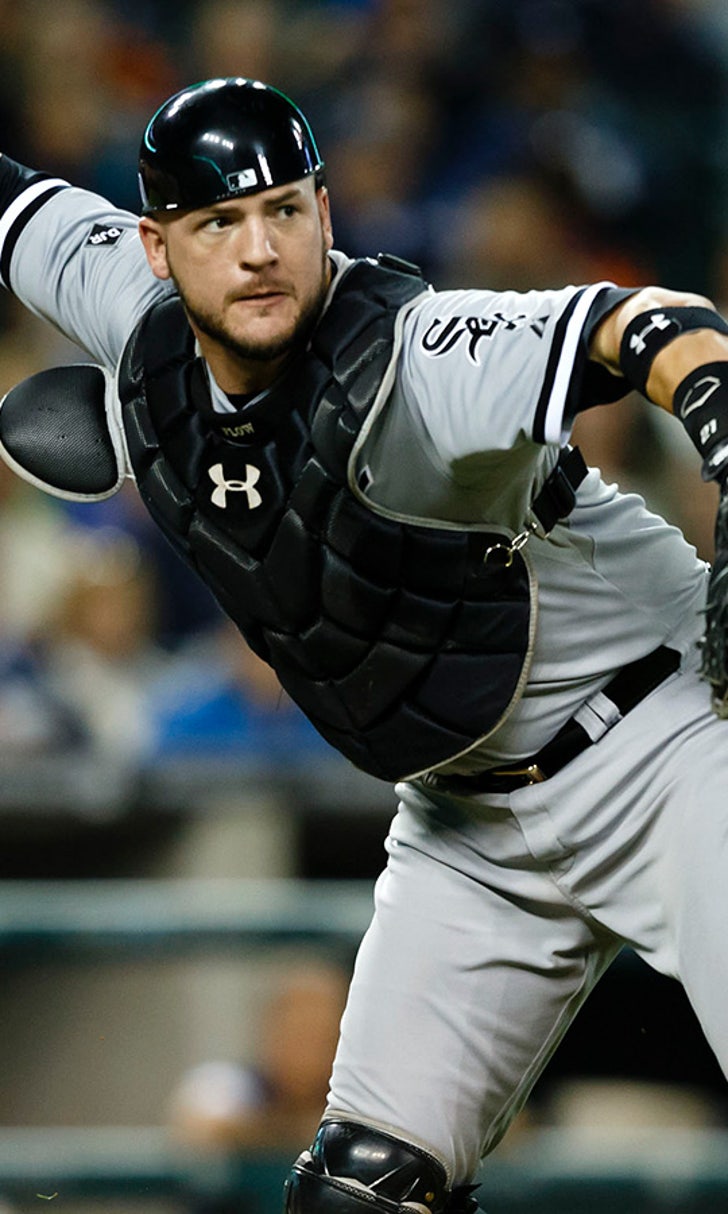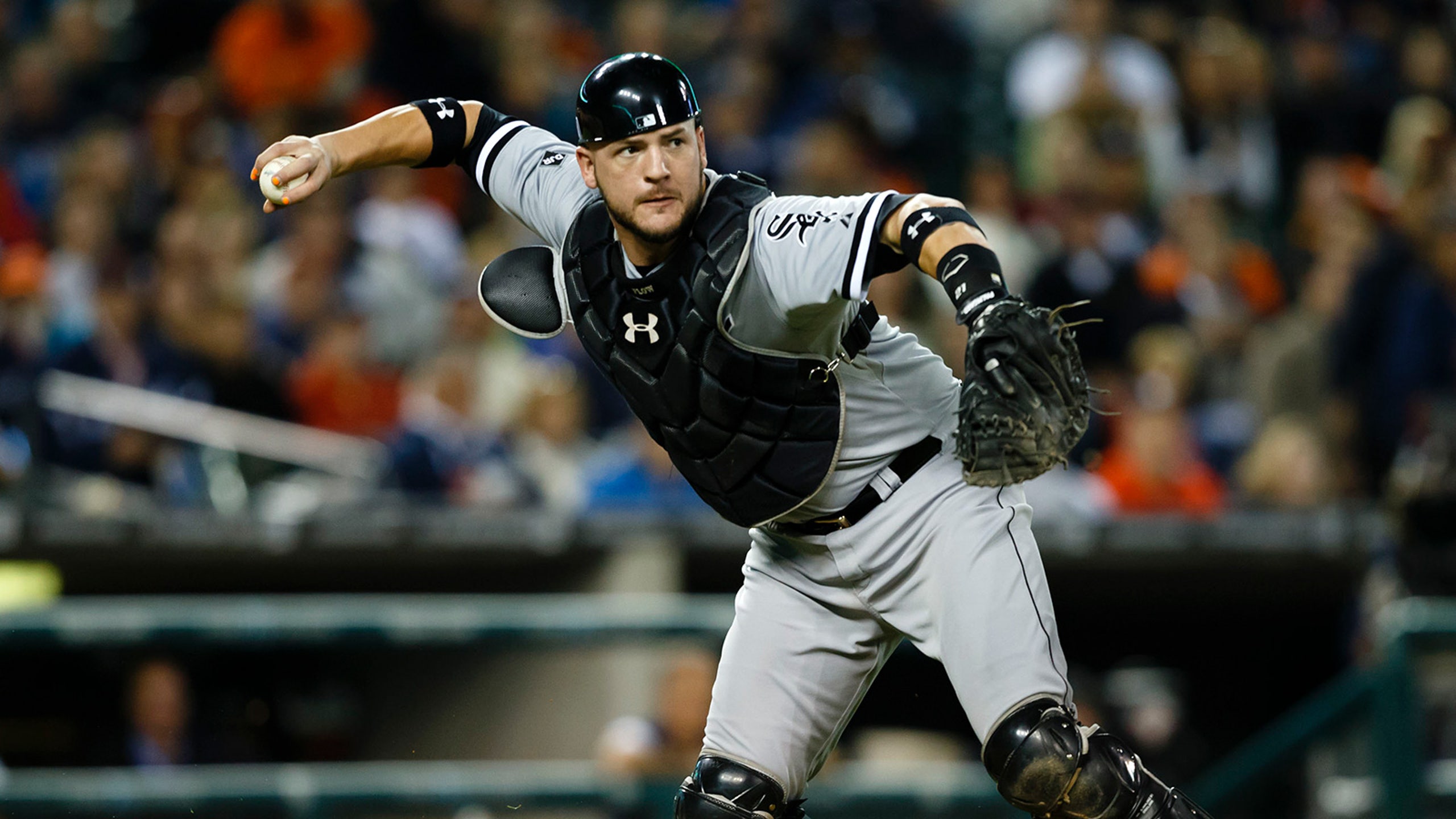 Braves' transition to veteran catchers emphasizes development of young arms
BY Zach Dillard • February 2, 2016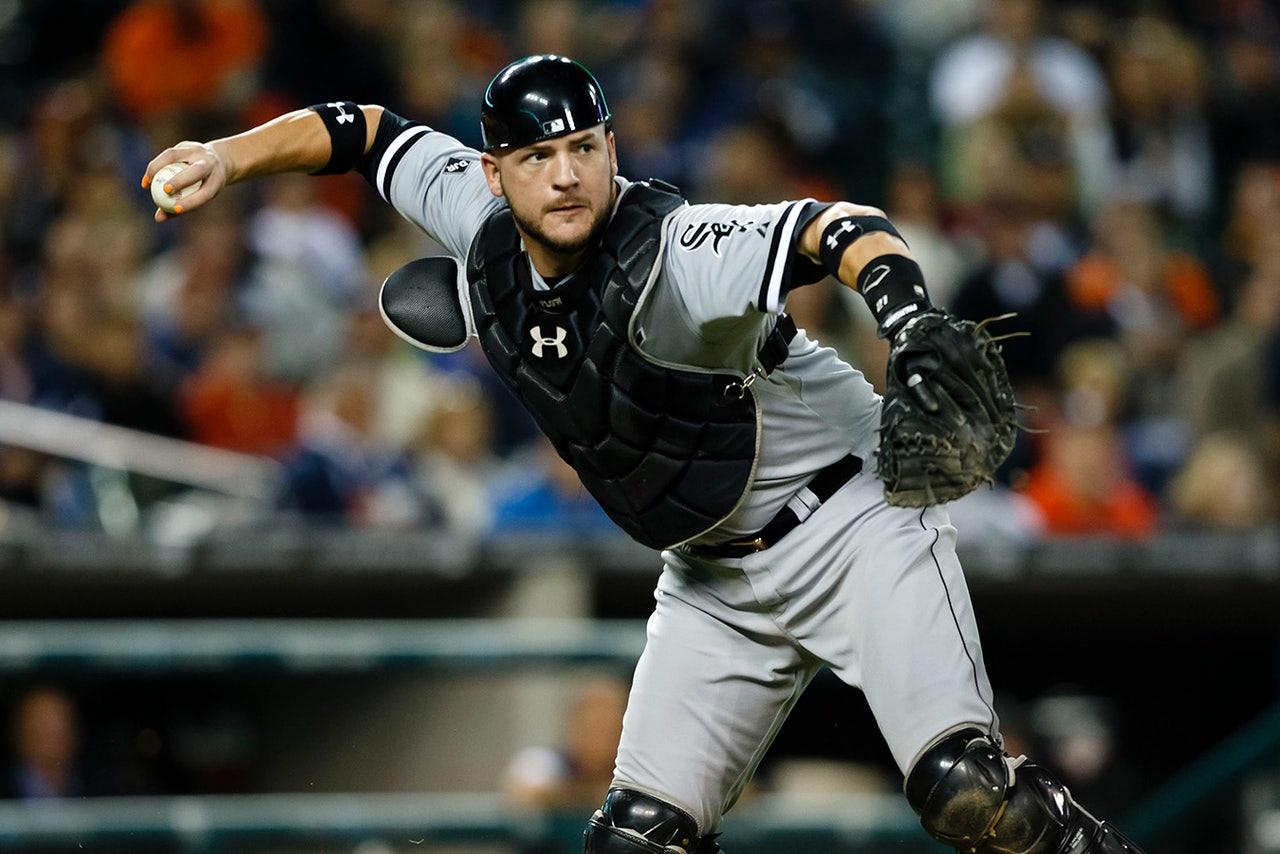 ATLANTA — John Coppolella made two moves in the shadows of the Atlanta Braves' franchise-altering trade of Shelby Miller. First, the first-year general manager acquired veteran free-agent catcher Tyler Flowers. One night later, he shipped Christian Bethancourt, the organization's longtime heir apparent behind the plate, off to San Diego.
This shifting dynamic at catcher, transitioning from a deteriorating future to immediate stability, flew under the radar in comparison to baseball's most captivating Winter Meetings transaction, but, in Coppolella's mind, it was an absolute necessity. Flowers joins 39-year-old A.J. Pierzynski, who re-signed with the franchise on a one-year deal in mid-November, to serve as veteran guides for what promises to be one of MLB's youngest rotations over the next few seasons.
"It was a big thing for us. Flowers ranked I think it was second-best (pitch) framer out there. That will really help our young arms as they keep getting better and start to come through our system," Coppolella said. "Just with A.J., this guy cares greatly, works with our guys, wants them to get better. I think it's a huge factor for us."
For Atlanta's front office, the Bethancourt-to-Flowers transition was a pragmatic trade-off.
The 30-year-old former Braves farmhand, who was sent to the Chicago White Sox in the Javier Vazquez trade seven years prior, does not come with any preconceived notions as the long-term solution, but he's a more reliable option than Bethancourt with a history of grooming top young arms like annual AL Cy Young contender Chris Sale, ultra-productive Jose Quintana and 2015 standout rookie Carlos Rodon. Sale, in particular, said he was "blindsided" by Chicago's decision to non-tender his personal catcher, adding credibility to the veteran's reputation for handling pitching staffs.
Flowers' excellent minor-league offensive numbers have never translated to the big leagues — he posted a career-best 95 weighted runs created with 15 homers in 2014 — but as long as his bat hovers around league average he's going to be a viable starting option for manager Fredi Gonzalez next season.
One thing remains clear: The Braves are not willing to take chances with their stockpile of young arms. Flowers and Pierzynski can be viewed as safeguards for the franchise's No. 1 asset.
Next comes the learning process — for both parties. Flowers has worked with multiple Braves pitchers, including starter Matt Wisler, in the days leading up to spring training in an effort to begin forging relationships and finding chemistry. These things take time.
"It's more picking their brain on what they think they need to do, their tendencies, their reminders that they use for themselves to get back on track. And then you kinda combine that when you get in game action, of course, with what (pitching coach) Roger (McDowell) sees and suggests and kinda what I see on pitches, the actions of them, the misses on all the pitches," said Flowers, who signed a two-year, $5.3 million contract with a 2018 team option. "That gives you a good idea on how to at least communicate with the pitchers and helps simplify things for young guys, where you can contribute instead of them feeling like they have to do everything all the time."
The Braves' new-look depth chart at catcher is a reunion of sorts as well.
Pierzynski was the starter when Flowers gradually broke in with the White Sox over the course of three seasons, eventually splitting time before Chicago turned the keys over to Flowers full-time in 2013. The two function, at least historically, as statistical polar opposites: Pierzynski boasts the bat that Flowers has never shown, while defensive metrics favor the latter. Here are their three-year averages from 2013 to 2015 (via FanGraphs):
Pierzynski's excellent 2015 campaign and Flowers' increased value through pitch framing are added bonuses, though. It's a bargain for the Braves to employ two catchers that combined for 2.5 wins above replacement for a mere $5 million this upcoming season, but their true value might be found primarily in the numbers of Wisler, Julio Teheran and Mike Foltynewicz, or Aaron Blair and Sean Newcomb, and on down the line.
"He cares, which is No. 1. I know he cares for the guys that are out on the mound. He wants them to do well," Pierzynski said of Flowers. "He's had a good record in Chicago of having good staffs and hopefully there was a little bit of me rubbing off on him somewhere when he was coming up."
Added Gordon Beckham, the new Braves utility infielder who played with both catchers in Chicago: "They're different. A.J. will kind of get under your skin like, 'I'm going to push you that way.' Tyler is a little bit less of that and a little bit more even-keeled. And I think that both of them will be good because, you know, you gotta have both in this game — you gotta have some fire, but you also gotta understand when to kinda rein it back and be there for the pitchers and be able to talk to him."
Workload splits are murky for now — and subject to change.
Production often trumps preseason blueprints anyways.
Pierzynski entered spring training last year planning to mentor Bethancourt and perhaps play 40 to 60 games along the way. He played 113 games and logged 438 plate appearances in his age-38 season, a product of one of his career's best offensive seasons coupled with his pupil's persistent struggles. If the veteran is going to hit .300/.339/.430 with nine homers again in 2016, he's likely going to receive the majority of starts. That's a tall task, though, and the front office seems reluctant to pencil in another 110-plus starts for Pierzynski.
"I don't know the answer. No one's really defined that. I haven't really asked that question. Just whatever they need me to do," said Pierzynski, who mentioned an 80-80 split is possible. "It's kind of the same thing I told them last year. If you need me to play 120 games, fine. If you need me to play 40 games, just let me know ahead of time and we'll go with it and just keep me informed. And as long as we do that we'll be fine."
Flowers will need to produce more offensively to be a consistent presence in what was the lowest-scoring lineup in baseball, but if his bat is present and accounted for there's a distinct possibility that he starts more games in 2016.
The Roswell, Ga., native is preparing in kind.
"Even if you come in and know you're going to be the utility infielder or backup outfielder you still have to approach it as if you'll play every day," Flowers said. "Anything can happen to anybody at any point and all of a sudden you might have to catch 140 games."
The shift — albeit a necessary one — leaves the Braves without a definitive heir apparent behind the plate for the first time since the early 1990s. For a franchise that has progressed from Javy Lopez to Johnny Estrada to Brian McCann to Evan Gattis to the potential takeover of Christian Bethancourt, this is unfamiliar territory. Prospects like 2015 second-round pick Lucas Herbert and fellow teenager Ricardo Rodriguez, the notable return in the Bethancourt deal, stand out as future options but both are a long, long ways away and neither is considered a top-of-the-line talent.
Flowers is potentially signed through 2018, but the pipeline behind him is rather bare.
"Honestly, in terms of the prospect standpoint, this biggest need we have long-term would be young catching. We don't have anybody that's close right now," Coppolella said. "We've got guys that we like that are two or three years away. But as far as real impact guys, we don't have anyone close. So just to be able to bring back A.J. and to add Flowers on what I hope ends up being a three-year deal is a big thing for us."
That's an issue Coppolella & Co. can address in the coming months and years. There was a pressing need for the franchise to build a support system around arguably the deepest class of quality 20-something arms in baseball, and with Flowers and Pierzynski the franchise appears to have found low-cost answers to aid the development process.
---
---