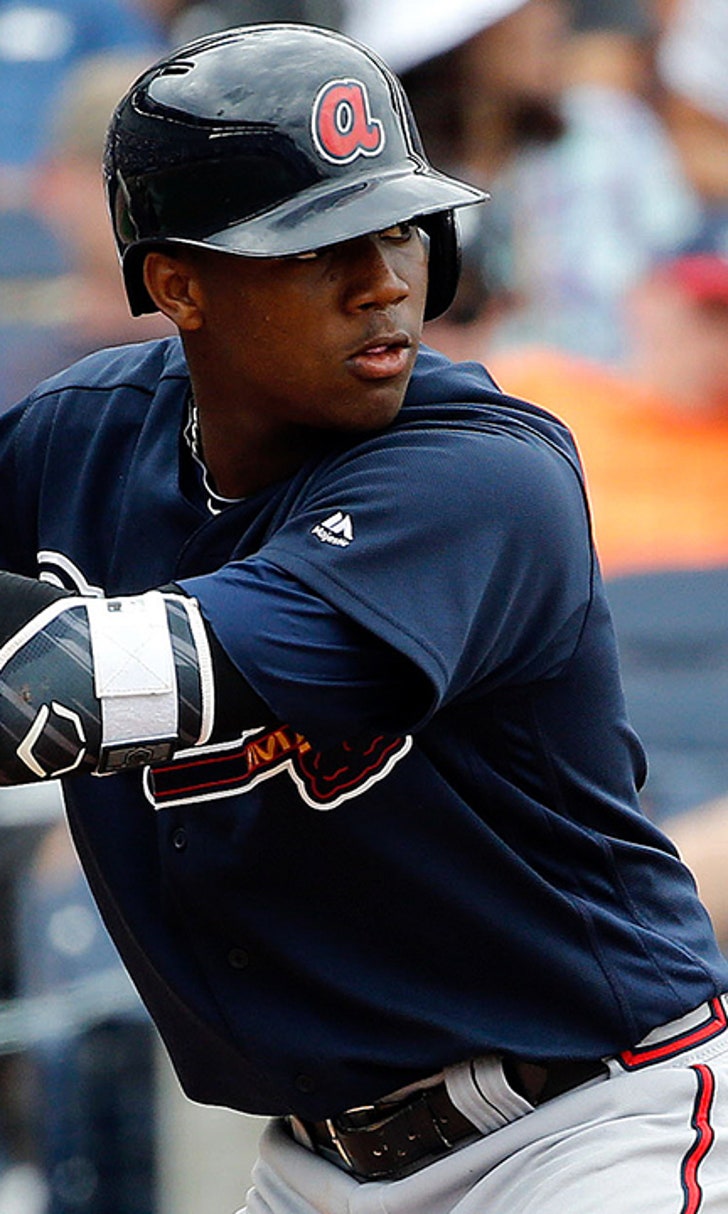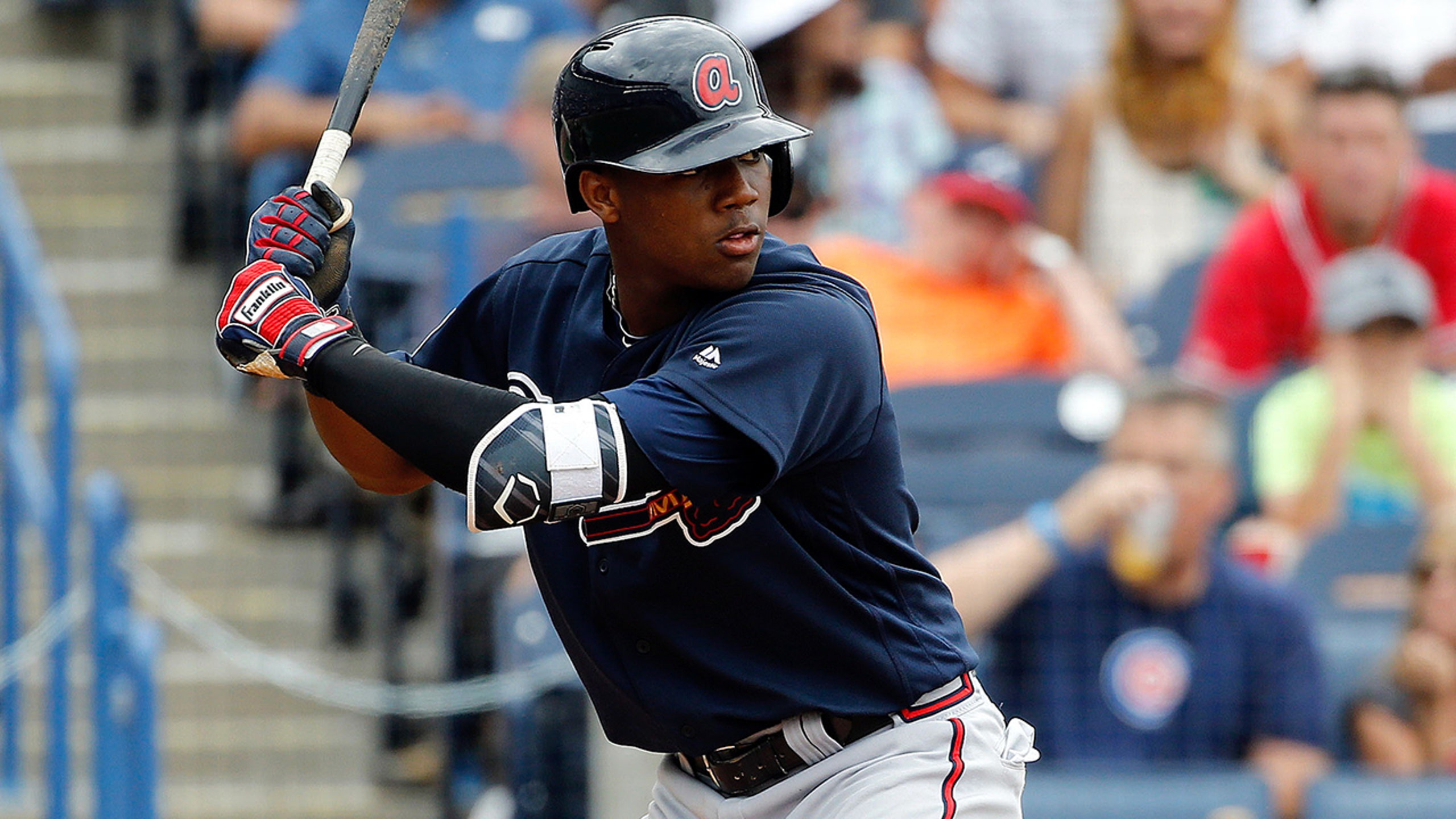 Braves' Ronald Acuna homers in first game in Triple-A
BY Cory McCartney • July 13, 2017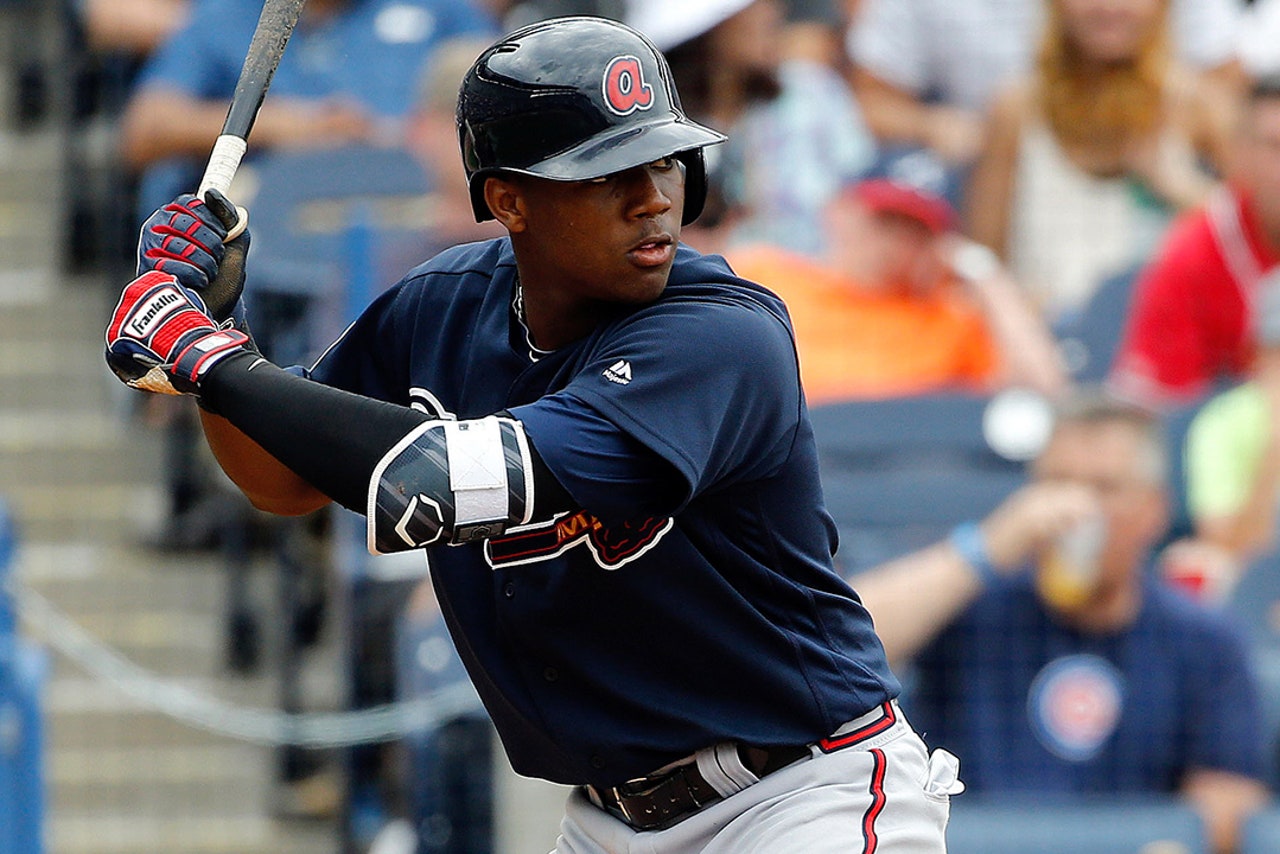 CHARLOTTE -- This won't do anything to calm the Ronald Acuna hype train.

In his second at-bat in his first game at Triple-A, the 19-year-old Braves phenom hit a solo home run. He reached base four times in all in Gwinnett's 13-4 win Thursday in Charlotte.

"What's not to to make of it?" infielder Sean Rodriguez -- who is in the midst of a rehab assignment with Gwinnett -- said of Acuna's debut. "The kid is pretty phenomenal. He's got every tool: he runs well, he hits for power and actually puts the barrel to the ball a lot and has an unbelievable arm. That's a lot to be excited for."

On a 1-0 count with two outs in the third inning, the right-hander launched a Tyler Danish slider into right field, well past the 315-foot marker for his 13th homer across three levels.

https://twitter.com/coryjmccartney/status/885644993427361794

It's the latest chapter in the meteoric rise of the Venezuelan outfielder, who made it to Triple-A in just 85 games. Between High-A Florida and Double-A Mississippi, Acuna hit .313 with 33 steals and 12 home runs. That includes a .326/.374/.520 slash line at Double-A. He had three homers and six RBI over his last seven games.

https://twitter.com/FOXSportsBraves/status/885690572547264512

While he again proved to be a quick study -- he sent the first pitch of his third at-bat into center filed for a single, drew a walk on four pitches in the sixth to load the bases and delivered another base hit in the seventh -- Acuna's debut wasn't without its hiccups. He struck out in leading off the game -- swinging on three of Danish's four offerings -- and his last plate appearance ended with a hard hit ball to first baseman Cody Asche.

Acuna finished 3 for 5 with two runs scored.

"He's been doing that all year for us at all levels," said Gwinnett manager Damon Berryhill. "I know he's a talented kid and we're going to keep running him out there and work on his game. It's really just exciting to see somebody of that caliber up here and he's done so well below us and earned the right to be here. We're going to see what he can do."

https://twitter.com/FOXSportsBraves/status/885692184766427136

Gwinnett will continue its series in Charlotte on Friday and Saturday before returning to Coolray Field on Monday against Lehigh Valley.

Named the No. 1 prospect in the Braves' rich farm system by 'Baseball America' last week, he was the 10th overall prospect in baseball.

Acuna fresh off appearing in the Futures Game in Miami, won't turn 20 until December.

There has been growing speculation that the right fielder, who has gained comparisons to Andruw Jones, could reach the majors this season. Jones was also 19 when he debuted in Atlanta in 1996.

But the Braves have a current logjam in their outfield with Gold Glove center fielder Ender Inciarte, who is flanked by Matt Kemp and Nick Markakis. Kemp's contract runs through 2019, while Markakis has another year left on his deal.

Should the makeup of that outfield change and Acuna continues to ace his baseball education, he could well be in line to be an option much earlier than expected.




Follow Cory McCartney on Twitter @coryjmccartney and Facebook. His books, 'Tales from the Atlanta Braves Dugout: A Collection of the Greatest Braves Stories Ever Told,' and 'The Heisman Trophy: The Story of an American Icon and Its Winners.' are now available.
---
---