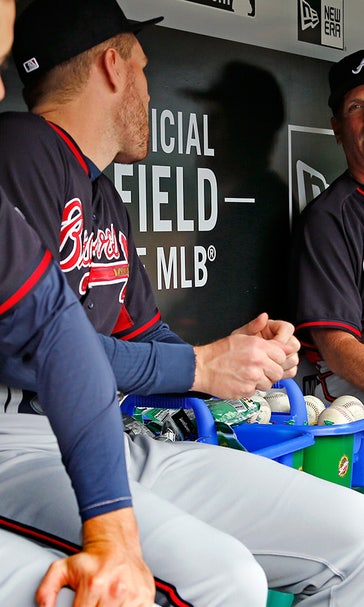 Braves interim manager Brian Snitker: 'It's been a wild 24 hours'
May 17, 2016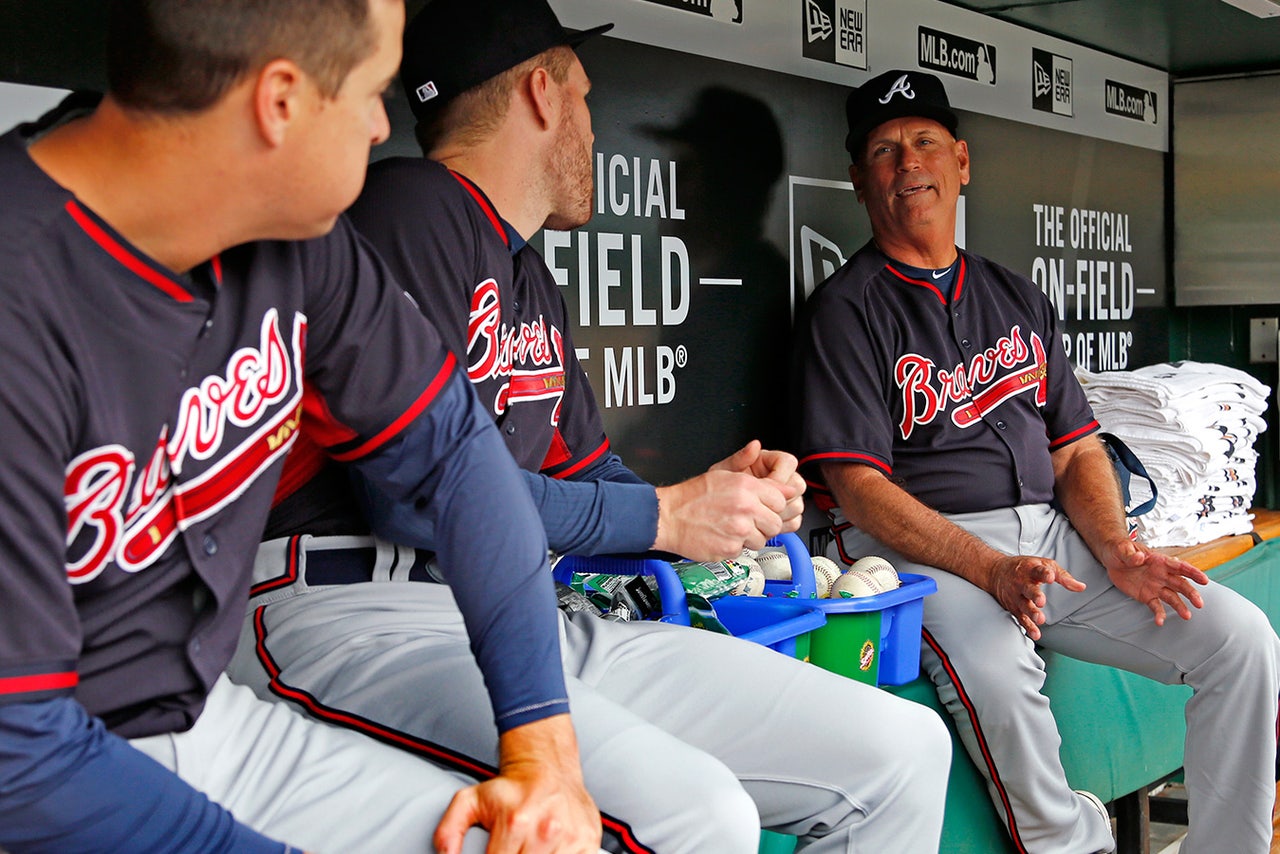 Brian Snitker waited 40 years for the phone call that came on Monday morning as he and his wife, Ronnie, ate breakfast. Atlanta Braves general manager John Coppolella was on the line offering a managerial position at the major-league level, if only on an interim basis.
"I feel like I've been preparing for it my whole life," said Snitker, who has filled a variety of coaching roles in the Braves organization for four decades. "And it's here."
The organization's firing of manager Fredi Gonzalez on Monday night after a 9-28 start to the 2016 campaign opened the door for Snitker, who has served as Triple-A Gwinnett's manager since 2014, to return to his profession's highest level. A former bullpen and third-base coach in Atlanta, Snitker has filled 11 separate managerial roles in the Braves farm system since Hank Aaron, then acting as the organization's director of player development, offered him his first coaching position in 1981. When Snitker was sent back to the minors following the 2013 season, there were no promises he would ever return to the major-league level.
Then the phone rang.
"It's very thrilling. I'm excited about being here," Snitker said. "It's bittersweet because Fredi's a good friend of mine. We went through a lot together here. He's a good man. But it's kind of part of what we do here, it's just part of business. Unfortunately, when things go like they have been somebody's gotta go."
Snitker inherits a messy situation in Atlanta. The Braves own not only the worst record in baseball, but the franchise's worst 37-game start since 1911 — as the Boston Rustlers.
The offense is in shambles — poised to be the lowest-scoring team in baseball for the second straight season — as the team's position players are the only group to combine for sub-replacement level value (-3.9 WAR) in the majors. (The Phillies are the second-worst unit at 0.4 WAR.) Starting shortstop Erick Aybar grades out as MLB's worst everyday player and the struggles of catcher A.J. Pierzynski, outfielder Ender Inciarte and Opening Day third baseman Adonis Garcia have not helped matters. The only player with at least 100 plate appearances to be hitting above league average is first baseman Freddie Freeman.
The pitching department offers much more promise as an all-25-and-under rotation starts to take shape with Julio Teheran, Matt Wisler, Mike Foltynewicz and Aaron Blair projecting as potential long-term building blocks. Braves starters rank 17th in ERA and 23rd in WAR this season — with their May numbers climbing into top-10 range.
The bullpen is slightly improved from last season's forgettable unit, if only due to Arodys Vizcaino and lefty specialist Hunter Cervenka.
In his meeting with the players on Tuesday in Pittsburgh, Snitker expressed optimism: "I told them, 'You're good players. There's some good players here.' The record isn't where they want it, but I don't think that's what kind of team this is.
"The one thing that I took away from talking to the coaching staff, Coppy and John Hart was these guys play hard every night. They're in games, they get after it, (things) just haven't went their way."
If anything, the longtime company man simply represents a reset button for a front office that believes its product should be much, much better than 9-28.
"It was time for a new voice and time for a change. And we hope that the change will spur this team. There's still four and a half months left. It's something where we don't feel like this season is over," general manager John Coppolella said of Snitker. " ... We felt that this was a man who would get the right message to our players and to our staff at a really tough time."
Snitker's future with the big-league club remains unknown.
The 2016 season presents itself as an audition of sorts — Coppolella confirmed there are four to five in-house candidates the front office will consider for its long-term managerial solution, Snitker's name presumably being one of them — but there will likely be plenty of competition.
Fellow Braves coaches Eddie Perez and Terry Pendleton will be considered as well, while popular external candidates include former Padres manager Bud Black, who has ties to both Braves president of baseball operations John Hart and vice chairman John Schuerholz, Red Sox bench coach Torey Lovullo and former Braves player Mark DeRosa, who works as an analyst for MLB Network.
Still, an MLB opportunity is better than nothing.
At his introductory news conference as manager of Triple-A Gwinnett in January 2014, Snitker never hid his desires to return to the majors.
"Everybody with the jerseys on back there, myself included," Snitker said at the time, referencing his newly inherited roster, "we all want to be in the major leagues. It's why we do this. We're competitive beasts by nature. It's kind of how we're wired."
Twenty-eight months later, he's made it back.
---
---