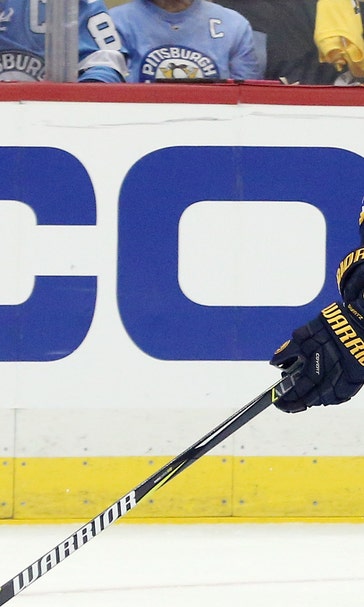 Blues visit Avalanche team already looking to shake things up
October 19, 2017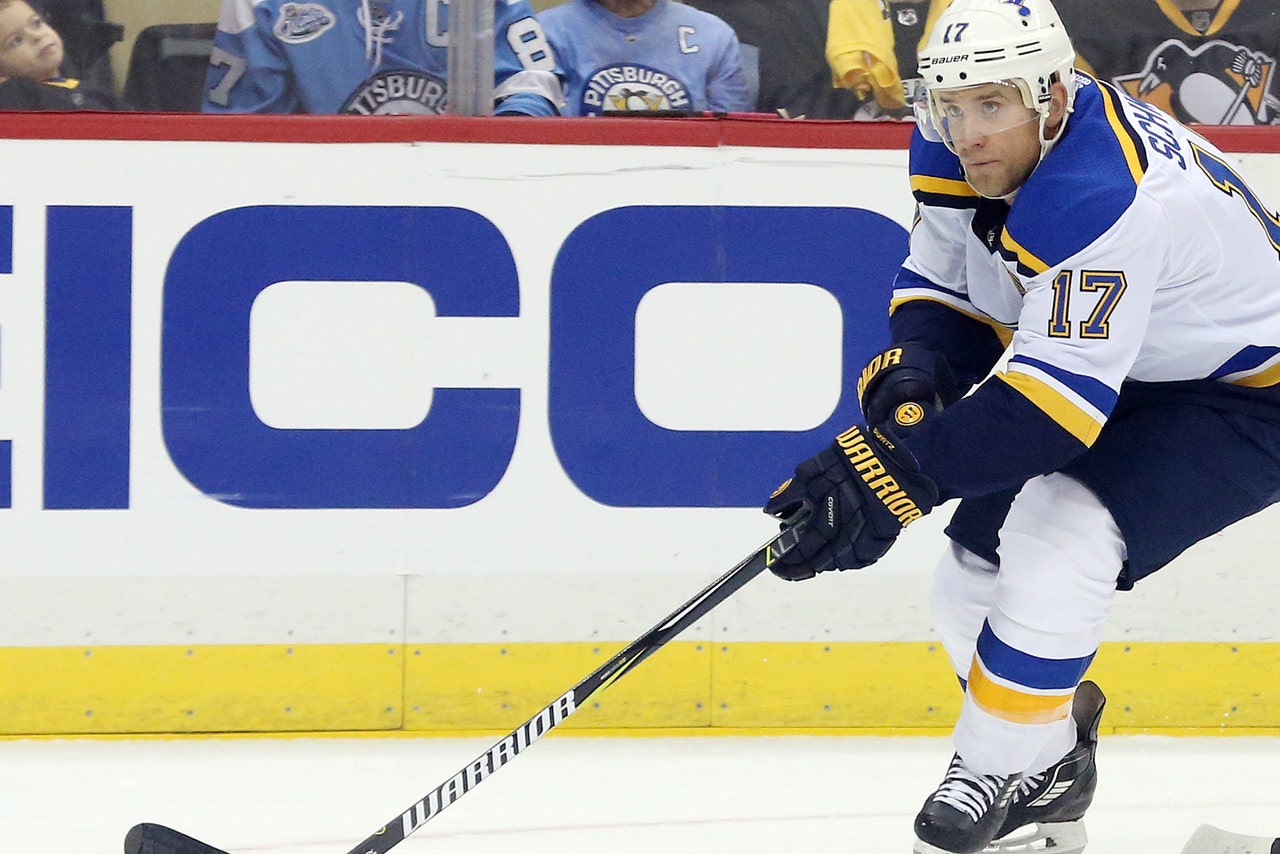 DENVER -- The Colorado Avalanche left Pepsi Center on Friday with a 4-1-0 record and feeling good about their game.

They return after two tough road losses and with a lineup change for their Thursday matchup with the Central Division rival St. Louis Blues.

Colorado coach Jared Bednar didn't like that his team scored just two goals total in losses at the Dallas Stars and Nashville Predators. Rookie Tyson Jost will move from centering the third line to playing left wing on the top line with center Nathan MacKinnon and right winger Mikko Rantanen.

Captain Gabriel Landeskog will move to the third line, while the second line of Sven Andrighetto, Matt Duchene and Nail Yakupov -- the most productive line -- stays intact.

"I feel we need a little bit of a change on Mack's line, and I think (Jost) is a guy that can help provide a spark there," Bednar told HockeyBuzz.com after practice Wednesday. "I think they enjoy playing together and they had a little chemistry even with Dutchie in the third period. We kind of had the blender going with the lines to try and give us a spark. Those two guys I liked together -- Mack and Jost."

It seems too soon to juggle things considering Colorado (4-3-0) outscored its first four opponents 18-10. However, after last season's collapse, there is a sense of urgency to not let a two-game losing streak turn into a habit.

"You want to make sure you put an end to this thing as soon as you can," Landeskog told HockeyBuzz.com. "We know how important these division games are. We have to make sure we keep putting pucks at the net, have a bit of a killer instinct and spend more time in the O-zone than we did the last couple games."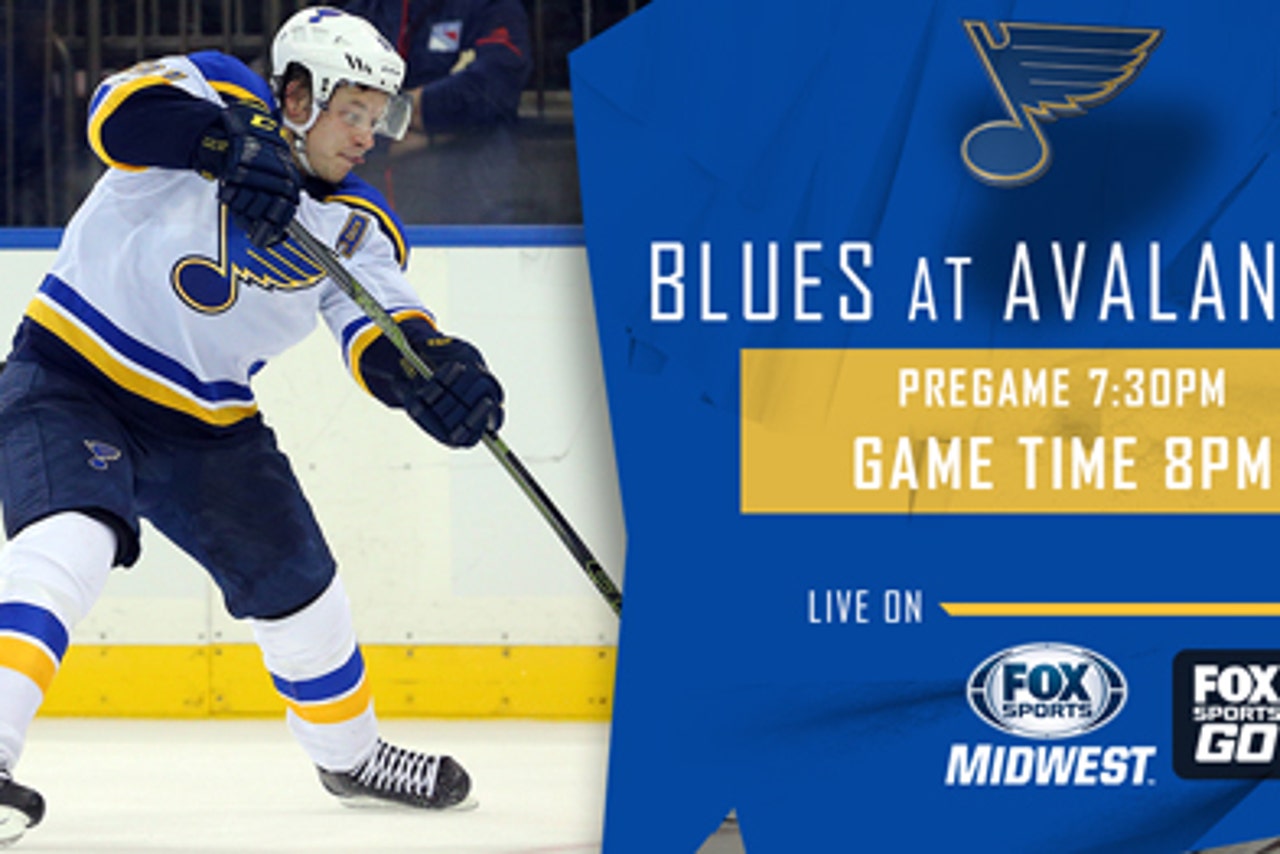 The Blues (5-2-0) are coming off a 5-2 win over the Chicago Blackhawks on Wednesday night. The star was Jaden Schwartz, who had a hat trick after giving the team a scare. He scored to make it 1-0, but later in the first period he went face-first into the boards on a short-handed breakaway. He left the game but returned to score his fourth goal of the season in the second period.

He completed the hat trick with an empty-net goal at 19:08 of the third period.

The Blues are still without defenseman Jay Bouwmeester (broken ankle), but they did get forward Alexander Steen back for the Wednesday game, his first of the season. Steen had been out since sustaining a broken wrist in the first exhibition game.

"I've been able to work and skate and keep my conditioning up, so that stuff's been good," Steen told the St. Louis Post-Dispatch. "Other than that, it's been a waiting game, which is a little frustrating. Patience, patience."

Steen had two shots in 18:06 of ice time against the Blackhawks.



The Blues led all game, but the Blackhawks spoiled the shutout with two power-play goals in a 1:20 span late in the third period. St. Louis held on to move into first place in the division.

On Thursday, the Blues will try to beat a team they went 4-1 against last season. They will avoid Colorado's No. 1 goaltender, Semyon Varlamov. The Avalanche will play backup Jonathan Bernier.

Defenseman Patrik Nemeth is expected to return to the Avalanche's lineup after sustaining a shoulder injury in Dallas on Saturday.
---
---