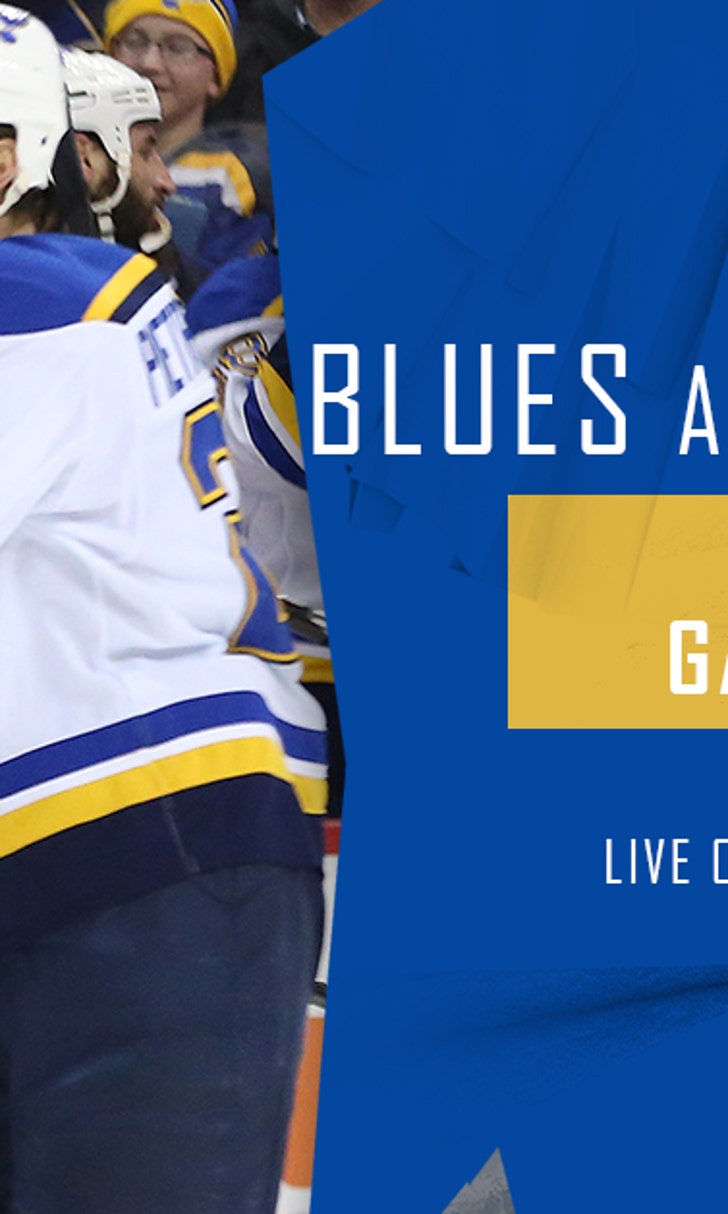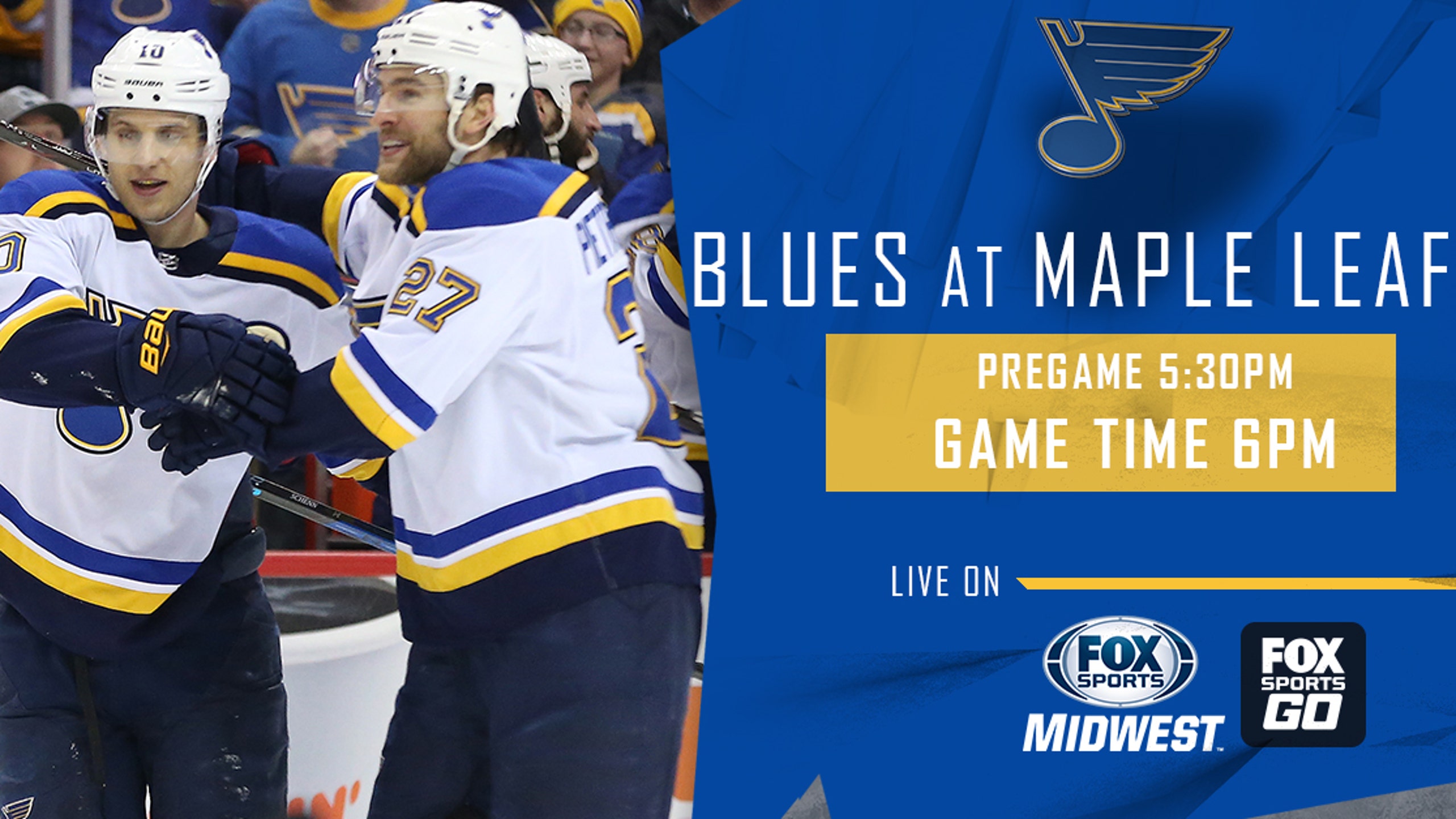 Blues ready to return from midseason break, could get Schwartz back soon
January 15, 2018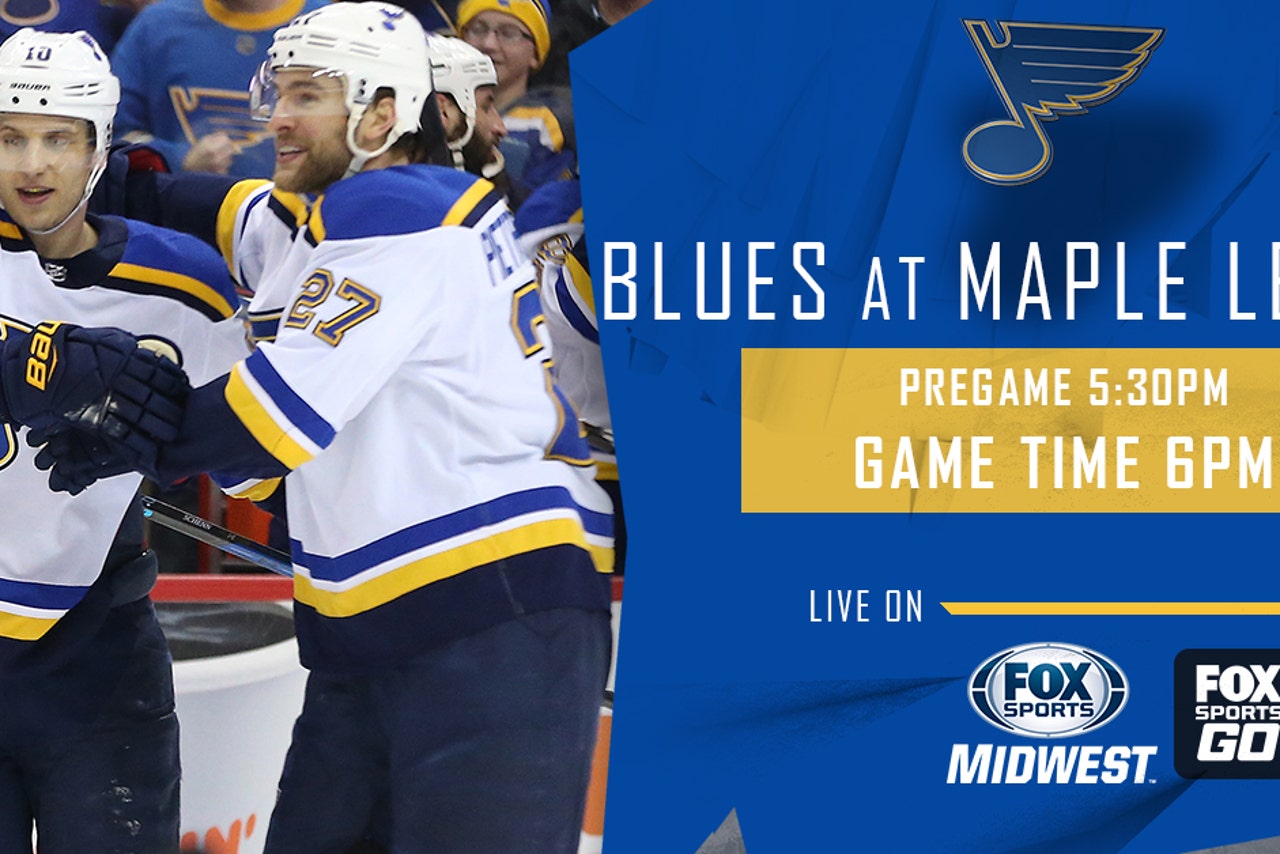 TORONTO -- The Toronto Maple Leafs and the St. Louis Blues hope to shake off the rust and recent losses when they return from their midseason vacations Tuesday night at the Air Canada Centre.

The Blues (26-17-3) lost three in a row before taking a six-day break in the schedule.

The Maple Leafs (25-17-3) lost two in a row before entering a five-day break.

"Any time you take time off, getting the motor running and getting skating again is not as easy as you may think," Maple Leafs coach Mike Babcock said.

The Maple Leafs are 4-4-2 in their past 10 games.

"I think if I'm not mistaken last year's break came at a time when we were rolling, and we didn't really want to go away for a week," Maple Leafs defenseman Morgan Rielly said. "Right now, I think a little break might not be the worst thing."

The Blues, meanwhile, are 4-5-1 in their past 10 games. They started the season 13-3-1.

"I don't think there's anyone inside our locker room that that break wasn't good for," Blues coach Mike Yeo said.



The Blues defeated the Maple Leafs 6-4 on Nov. 4 in St. Louis.

Despite the Blues' recent struggles, they have had some good news. Left winger Jaden Schwartz skated Monday for the first time since he suffered a broken ankle on Dec. 9 in a game against the Detroit Red Wings.

Schwartz, who has 14 goals and 21 assists in 30 games, did not accompany the team to Toronto. He could return to action by the end of the month.

"Another positive," Yeo said. "I'm happy about that. We'll see how he's doing. We're happy to have him back."

The Blues are 6-9-1 without Schwartz and have not been scoring.

"We're on the light at the end of the tunnel with (Schwartz), but I think part of it (the scoring struggles) is sort of a self-fulfilling prophecy," Blues general manager Doug Armstrong said. "When you're not scoring, you push to score more. When you push to score more, you're worse defensively.

"We have to be comfortable again playing in low-scoring games. And I think we've lost our comfort level in that and we have to regain that. We have to play time-and-score to a higher efficiency. Every play doesn't have to be a home run. We have to just methodically go through and push games along and play to win."

The Blues recalled centers Ivan Barbashev and Tage Thompson and defenseman Vince Dunn from the American Hockey League, where they were assigned so they could continue to play during the break.

Barbashev and Dunn each had a goal and an assist for Chicago of the AHL and Thompson had a power-play goal for San Antonio.




"Those guys played well," Yeo said. "Those guys did their job, and we're happy to have them back. It's a good thing for them to keep playing."

Meanwhile, the Maple Leafs recalled defenseman Travis Dermott and center Frederik Gauthier, who spent the break with the Toronto Marlies of the AHL.

Dermott, 21, made his NHL debut on Jan. 6 against the Vancouver Canucks and had an assist while making a good impression.

He has two goals and 16 assists in 28 games with the Marlies this season.

Gauthier, 22, has played in five games with the Maple Leafs this season. He has two goals and two assists in 33 career NHL games.

Maple Leafs defenseman Nikita Zaitsev is still out with a lower-body injury and Babcock said he had no time frame for his return.

"It's nice to kind of get a mental break from everything and come back re-energized," Maple Leafs center Auston Matthews said after practice on Monday.
---
---