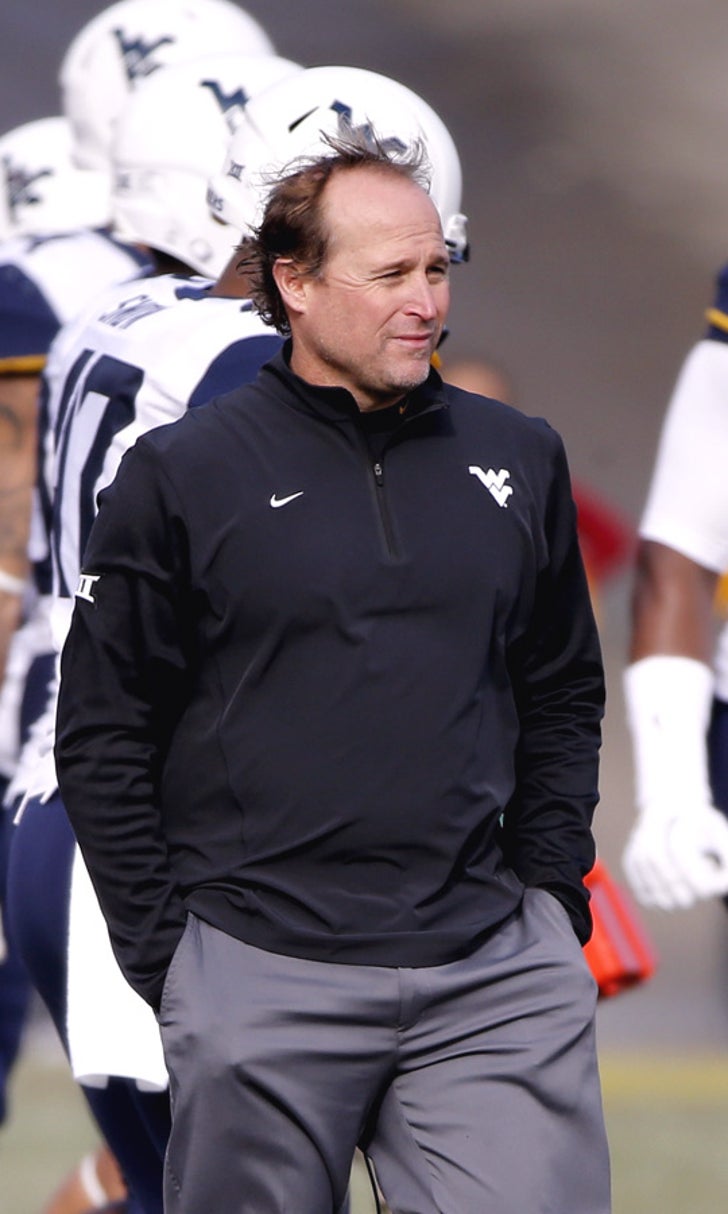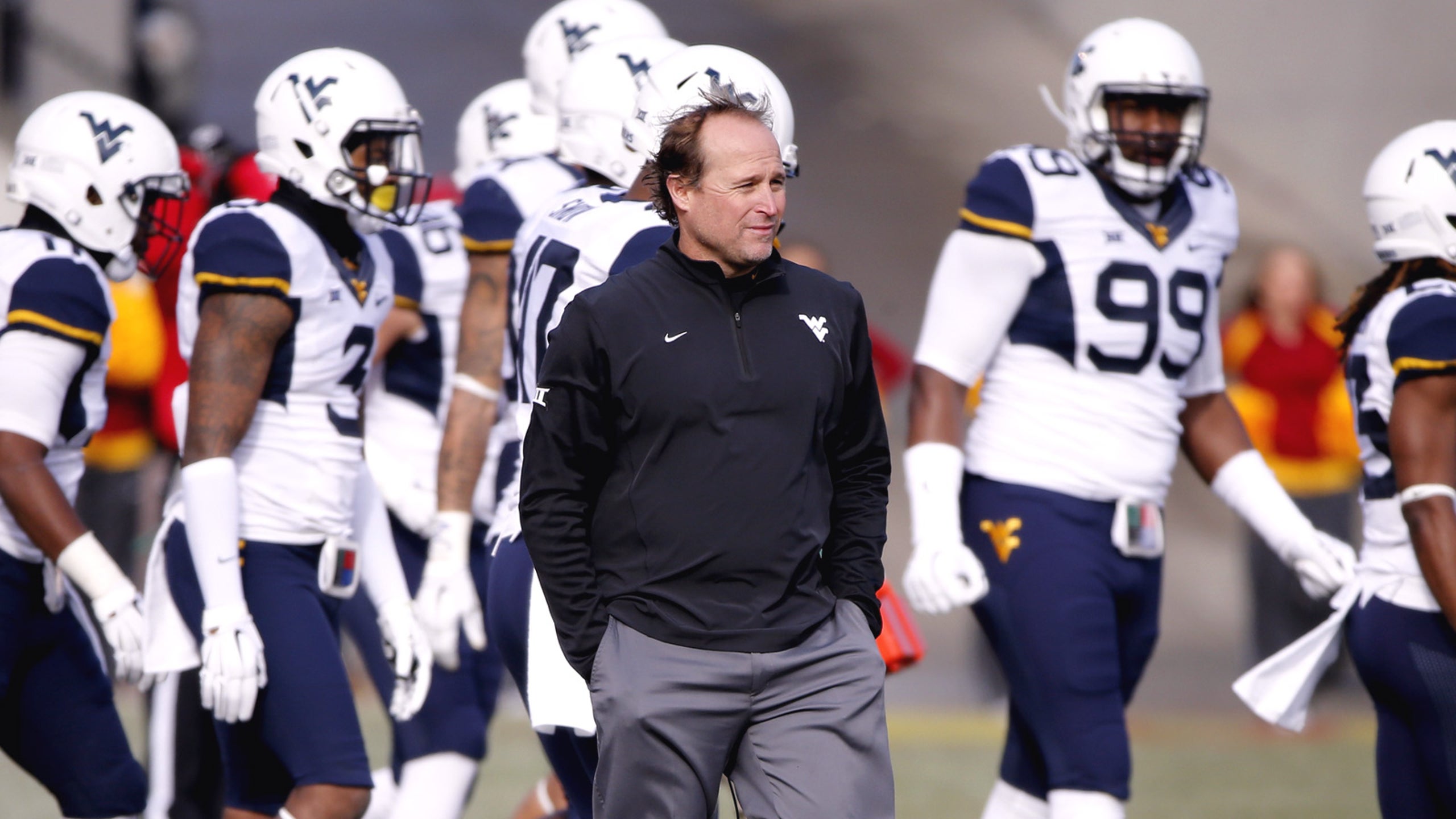 Big 12 Mailbag: Big 12 trades, title drought, is WVU a realignment loser?
BY foxsports • June 17, 2015
Thanks for all the mail this week, everybody. In this edition of the Big 12 Mailbag, we tackle your complaints against my talented colleague's interpretations of realignment, play a little pretend with Big 12 rosters, talk Big 12 reputation and more. Let's get to it. 
Wayne Fisher writes: Do you think WVU was a loser in realignment? Can WVU win big in the Big 12 this year leading with defense and a running game?
LAT writes: Stewart Mandel had WVU as one of the 5 biggest losers in realignment in an article this week. Thoughts?
David Ubben: I actually got several questions about Stew's categorization. Generally, I'm inclined to agree. The ACC would have been a much better geographical fit for the Mountaineers, and they seem likely to have had more success in a league that isn't as deep as the Big 12. 
In that sense, I'd agree that WVU was a loser, but it's better than the alternative, considering it didn't appear the ACC was going to be an option for the Mountaineers. It's not like they picked between the conferences. If they had, I'm almost certain they would have gone with the ACC. It was either a splintering, dying Big East or the Big 12. The Big 12 is enjoying its best period of stability in awhile and West Virginia is a part of that. 
Both the Big 12 and West Virginia have benefited from the arrangement, but there hasn't really been a downside for the Big 12. It got a great college football brand and have in some ways reinforced its strength, considering how the Mountaineers have struggled since becoming members. 
West Virginia has done a nice job of maintaining its recruiting pipeline to Florida, which has surprised me, but you can't argue with the on-field results. They haven't been good. In the Big East, WVU finished in the top 25 in six of their final seven seasons, including three top 10 finishes. The Mountaineers haven't closed a season in the top 25 once since joining the Big 12. The transition simply hasn't gone as smoothly for the Mountaineers as it has for TCU in the Big 12 or for Texas A&M and Mizzou in the SEC. 
As for this year, I see more of the same for West Virginia. The secondary will be one of the Big 12's best with Karl Joseph and Dravon Henry back there and I love their depth at running back, but the top half of the league looks too tough. The Mountaineers are a bowl team but winning big seems like a tough ask, especially considering the questions at quarterback. I like Skyler Howard, but is he one of the top 4-5 quarterbacks in the Big 12? WVU absolutely needs him to play like one to finish in the top three in the Big 12 and flirt with 10 wins. 
Adam Rogg in Wichita, Kan. writes: If trades were legal in the Big 12 what are some of your favorite potential trades?
David Ubben: It's always a fun offseason question. If there was a trade market, I imagine J.W. Walsh would be a hot commodity. He can win you games in this league, but he's not a great fit for the best version of Oklahoma State's offense. Texas might be a good suitor, but OSU doesn't have any glaring weaknesses or major depth holes that the Longhorns could help them fill. OSU is still a little young, but it has potential all over the field and it might be a good idea to hang onto Walsh. His short-yardage package will be valuable in the red zone and if Mason Rudolph goes down, they have other options beyond "Panic and hope this guy with zero experience is good."
Where Texas might find success is trading in a linebacker for a reliable receiver. Baylor has some questions about replacing Bryce Hager and could use a guy like Peter Jinkens or Dalton Santos. Baylor has what seems like 100 functional receivers. KD Cannon's ceiling is too high for Baylor let him go, but what about Jay Lee or Corey Coleman? Maybe a 2-for-1 on younger, more unproven guys beyond Lee or Coleman that could find success in Austin? 
Charlie Strong probably feels good about his ability to find a new starting LB and Art Briles isn't going to sweat losing one of his pass-catchers. The Bears hardly missed a beat last year when Clay Fuller, Corey Coleman and Antwan Goodley were all hurt early in the season. I'd say that trade makes both teams better.
If I'm Oklahoma, I might try to shop Alex Ross for help in the secondary, but you need as many as possible in the Big 12, so the market for teams willing to give up a functional defensive back is thin. 
Steve Lambert in Millwood, W. Va writes: what would a TCU or WVU national championship do for the perception of the league?
David Ubben: I don't think it even has to be TCU or WVU winning to give the league a huge boost. The Big 12 needs a national title from anyone. It doesn't get that much attention, but the Big 12 hasn't won a national title in a decade and has just two since the BCS began in 1998. It's also been five years since a Big 12 team has had an opportunity to even play for a national title. 
People talk about how Texas and OU being down has hurt the Big 12's national perception, but that's only because both programs had recent national titles on their resume and spent most of the 2000s in the title picture on a near-annual basis. 
If OSU or Baylor or Kansas State had managed to win a national title in the last few years instead of stumbling late, the rest of the Big 12's boats would rise in the tides of perception. (I'm sorry.) 
For all the hand-wringing over nonconference schedules and the Big 12's overall perception, nothing has done more to hurt the league's rep than its decade-long national title drought. 
Mike G in Texas asks: You are TCU and can somehow draft one current big12 player (non QB) from another team...who do you pick?
David Ubben: It's officially June, I'm afraid. This is what happens to the Mailbag, I suppose. 
This pick is easy: TCU needs a little help at linebacker and Oklahoma's got a great one. I'd steal Eric Striker away from the Sooners. He's a good fit for TCU's 4-2-5 scheme and would be able to do a lot for the Frogs within that framework. Linebacker is the only major question mark for TCU this offseason, but I might swipe Andrew Billings away from Baylor instead. TCU should field a good defensive line, but no Chucky Hunter hurts and leaves them with a need at tackle. Nobody plugs holes better than Billings and when you do that, you free up the young linebackers to make plays all over the field, especially in the backfield. That's a huge help for the young guys there. 
Thus ends the fantasy portion of the Mailbag. Hopefully forever.  
Reagan Freeman in Dallas asks: Who wins the Texas Tech QB battle: Webb or Mahomes?
David Ubben: Can I say both? I like Mahomes potential but he's still young and Webb will be available, ready and capable. I'll be surprised if Mahomes doesn't open the season as starter, but Kliff Kingsbury knows what Davis Webb is capable of. 
If he struggles for a game or two, Kliff will be tempted to give Webb another chance. He obviously had a whole bunch of ugly games last year and struggled to take care of the ball, but he can move the chains. My money is on Mahomes long-term but I'll be shocked of Webb doesn't get another shot this year. 
Wade Terry in Southern California asks: October 3 - November 5 looks brutal for the Cats. How do you see them faring?
David Ubben: Not well. I'm just not buying on K-State this year. I have in the past when others have doubted, but I can't see KSU finishing in the top half of the league this year. They're a fringe bowl team. My only hope for a high ceiling rests in its talented, experienced offensive line. 
As for that brutal November stretch, even if K-State plays its signature mistake-free football, those are a lot of good teams, even if three games are on the road. 
Oct. 3: at Oklahoma State
Oct. 10: TCU
Oct. 17: Oklahoma
Oct. 24: at Texas
Nov. 5: Baylor
Even in Austin, I have to take K-State to beat Texas. I'll bet Bill Snyder manages an upset in one of the other four games, too. So give me a 2-3 stretch for the Wildcats there, which puts them in great position for a seven-win season. 
---