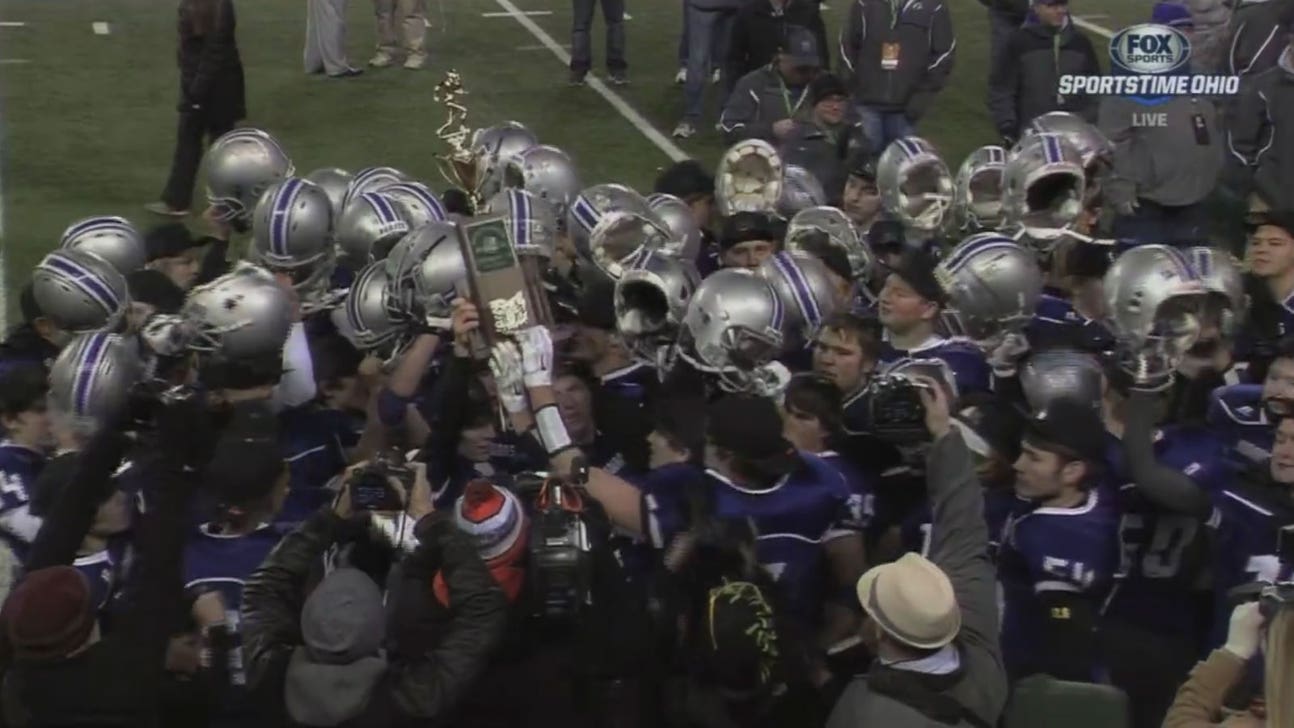 Best of OHSAA state football championship weekend
Updated
Mar. 4, 2020 9:16 p.m. ET

Ohio High School Athletic Association state title games again brought some of the state's best high school football players together at the Horseshoe in Columbus.
With seven championships on the line in three days, historic performances and unforgettable moments were aplenty.
Here are some of the highlights of the championships.
Hoban's first
The Knights took home the Division III title in their first trip to the championship game, knocking off defending champ Toledo Central Catholic.
Trickery to perfection
The Coldwater Cavaliers perfectly executed a hook-and-lateral play for a 65-yard gain in their Division V championship game win.
Five, count 'em five
Fort Recovery quarterback Caleb Martin had a prolific afternoon at the Horseshoe, setting a state title, Division VII record with five touchdown passes. Those helped propel the Indians to their first state football championship.
Back-to-back
Exclamation point!
Leading 14-13 late in the game, Kirtland head coach Tiger Laverde decided to go for it on 4th and 1 in his own territory -- and running back Joey Bates made the move pay off big time.
12 seconds, 14 points
Late in the fourth quarter, St. Edward iced the Division I title game with an onslaught of two touchdowns in just 12 seconds. For the day, the Eagles put up 45 points in defeating Wayne. Perhaps their prettiest play though came midway through the third quarter with some deception and then a long connection.
Running wild
Richard Jones III had a big night for Hartley in the Division IV state championship finishing with 121 rushing yards on 10 carries. His longest was a 64-yard dart to the end zone, in which he shakes off a Steubenville tackler. A fourth quarter field goal gave Hartley the 31-28 victory.
---