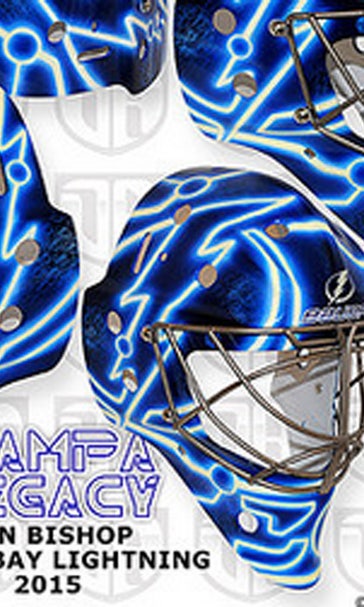 Ben Bishop honors Tampa and Lightning with glow-in-dark mask
February 26, 2015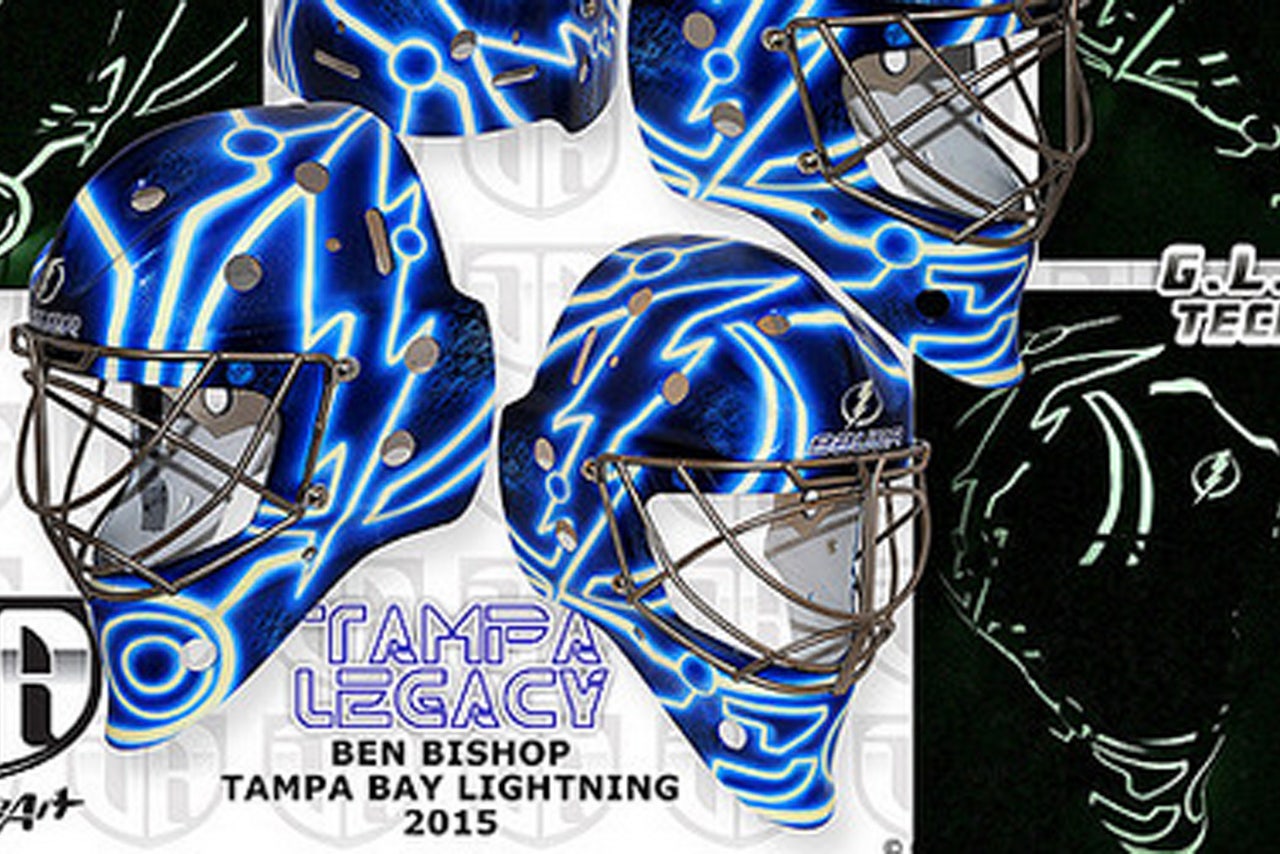 Coming to ice near you: Ben Bishop in a glow-in-the-dark mask.
The Tampa Bay Lightning goaltender will sport a creative new mask sometime this season. Bishop's mask, the brainchild of artist David Gunnarsson, will feature lightning bolts that glow within Gunnarsson's G.L.O.W. Tech FX design.
According to the Tampa Tribune, Bishop chose to go with the ambitious glow-in-the-dark scheme after studying the artist's initial design for the new mask, which featured the Lightning logo on the front crest painted with the glow-in-the-dark look. The mask is titled, ''Tampa Legacy,'' as a nod to the movie, ''Tron: Legacy.''
''He usually comes up with the (main) idea and runs it by me and I say 'Yah' or 'Nah,' '' Bishop told the Tribune. ''With the look, I said it was cool and there was that little piece, the Lightning (logo) that glowed in the dark. So, I asked if he could do the whole thing like that and he did.''
On Sunday, Gunnarsson wrote about the design's inspiration in a blog post on his website, daveart.com.
''Ben Bishop's new Tampa mask artwork is so loaded with lightnings so it glows in the dark! That is what we call a true Tampa Bay Lightning mask . . . Me and Ben came up with the idea to create a Tampa mask loaded with lightnings, shining as it is made of neon, inspired by the classic movie Tron. ... I made some sketches and a design was emerged in front of our eyes. I started to create and paint. I love the challenge to always come up with new design ideas, never stand still, always move forward. Thanks Ben, I love to be your mask creator!''
You can follow Andrew Astleford on Twitter @aastleford or email him at aastleford@gmail.com.
---
---