Kansas Jayhawks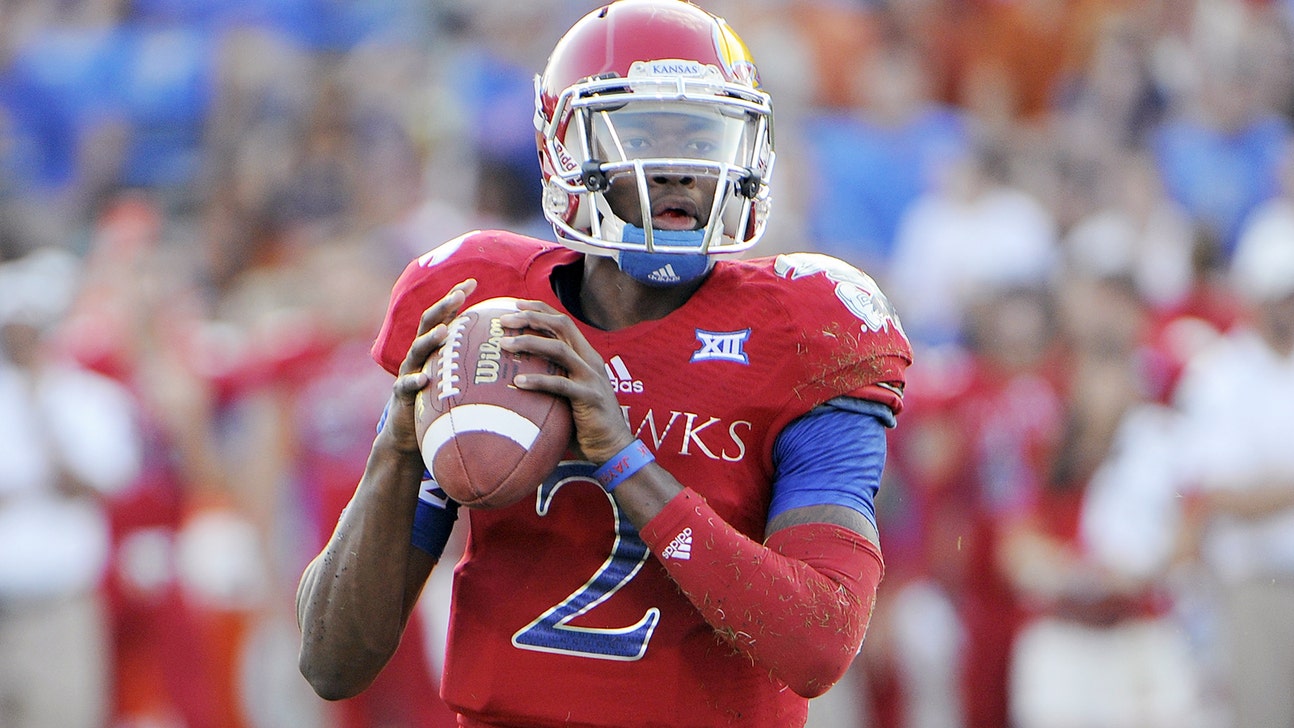 Kansas Jayhawks
Beaty understands magnitude of Jayhawks' rebuilding job
Published
Aug. 19, 2015 2:40 p.m. ET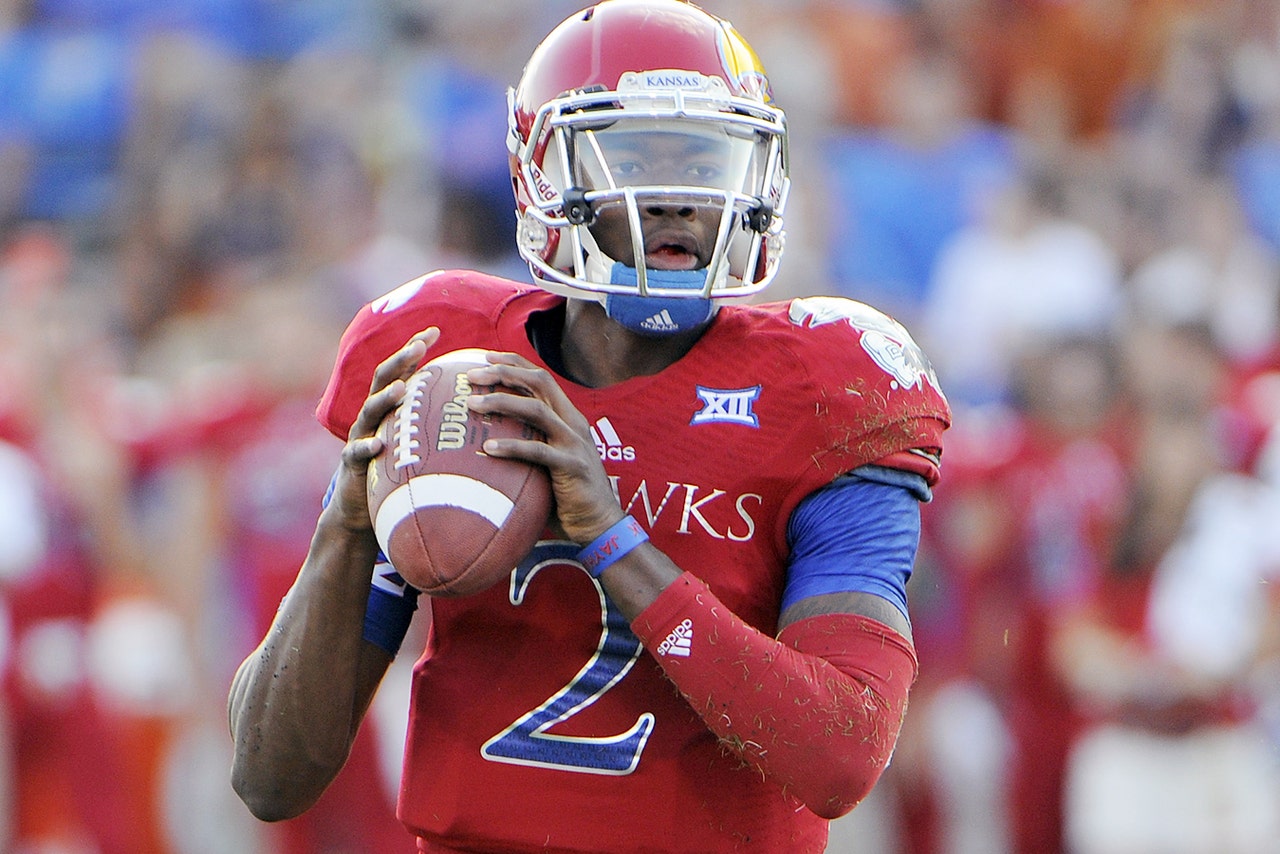 LAWRENCE, Kan. -- There is no easy way to describe the magnitude of the task facing David Beaty, who was hired last year to rebuild a Kansas football program fallen on hard times.
There are numbers, though.
Start with 64, the number of players he had on scholarship coming out of the summer. Poor planning by former coach Charlie Weis, coupled with a couple lean years recruiting, left the Jayhawks with a perilous lack of depth at just about every position.
Then try five, the number of head coaches that Kansas has churned through in six years. Beaty not only must wash away the memory of Weis' failed tenure, he also must get players who in many cases were recruited by coaches long gone to buy into his vision.
Finally, there is one -- the number of wins Kansas managed in conference play last season, the most the Jayhawks have won in Big 12 play since going 4-4 in 2008.
"The focus has been very, very direct on how we get better," said Beaty, a former Kansas assistant who had been on Kevin Sumlin's staff at Texas A&M. "We talk about straining and effort and attitude are a minimum expectation. You hear it said all the time: 'That's the price of admission.' Those things are going to happen."
In other words, the numbers on the roster don't bother him. Nor do the coaches who have come before, or the records they put together. All that matters is here and now.
"Let me say it this way: There's a standard that we've brought here, and ultimately I've brought here, with regard to our team. The best way to say it is it's not for everybody," Beaty said. "But it's the standard set, and that standard is based on trying to do something special."
Beaty has said all the right things since his arrival. But so did Mark Mangino, Turner Gill and Weis before him. Beaty knows success on the field is the best way to fill Memorial Stadium, which for years has been empty on autumn Saturdays.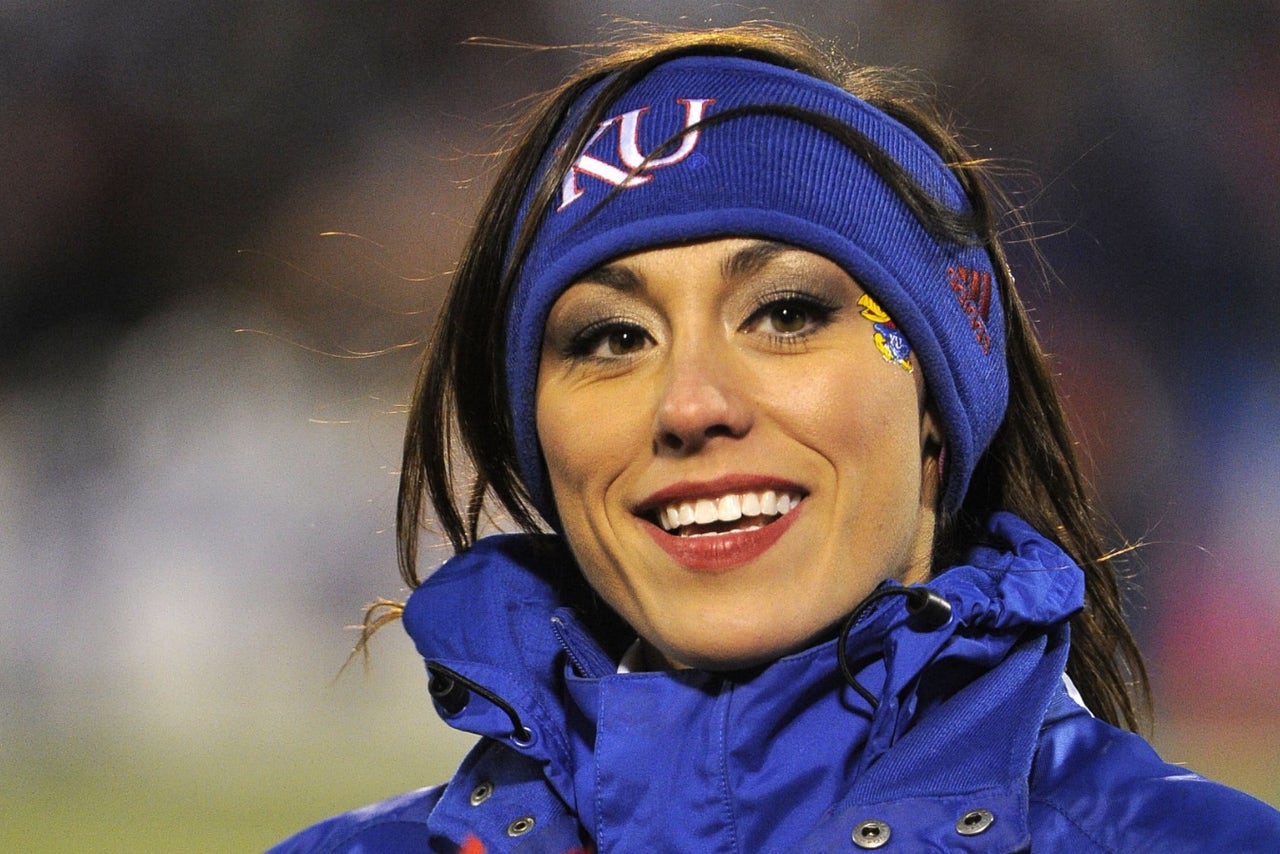 Lookin' good! Check out our gallery of Big 12 football cheerleaders.
"I feel like everybody has to step up," running back De'Andre Mann said. "We have to take our game to another level. I feel that we've been putting in great work in the summer and have come together as a team. We're excited about the season."
The season begins Sept. 5 against South Dakota State. Here are some things to watch:
BOWEN ON DEFENSE: Beaty retained Clint Bowen as his defensive coordinator, which has helped to ease his own transition to the program. Bowen had served as interim coach when Weis was fired last fall, and was a popular choice among players to land the permanent job. "Every coaching staff brings a different style and a different type of energy and plan," Bowen said. "Obviously, Coach Beaty's put an emphasis on our guys working hard, earning it."
QB COMPETITION: Montell Cozart was expected to compete with Michael Cummings for the job, but when Cummings tore his ACL in the spring game, Cozart became the favorite. There are other options, including big-armed freshman Ryan Willis, but the Jayhawks hope Cozart's athleticism will allow their new "air raid" offense to flourish.
ABOUT THE AIR RAID: The Jayhawks have gone through every kind of offense imaginable the past few years, from pro style to spread. But with the arrival of offensive coordinator Rob Likens from California, Kansas has transitioned to a simplified yet dynamic run-pass system they hope suits their personnel. "We have a lot of weapons," running back Ke'aun Kinner said. "We had a lot of people leave, a lot of talent leave, but we brought a lot of talent in."
STARTING FAST: The Jayhawks were routed by Iowa State in Mangino's debut. They lost to North Dakota State in Gill's first game. They struggled past South Dakota State when Weis took over. In other words, the first game may be the most important for Beaty this season.
MORE SCHEDULING: The best chance of racking up wins is early. Along with the Jackrabbits, the Jayhawks face Memphis and visit Rutgers before Big 12 play, then take on a rebuilding Iowa State. Things only get tougher after that.
---
---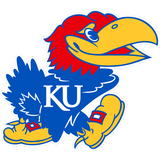 Get more from Kansas Jayhawks
Follow your favorites to get information about games, news and more
---