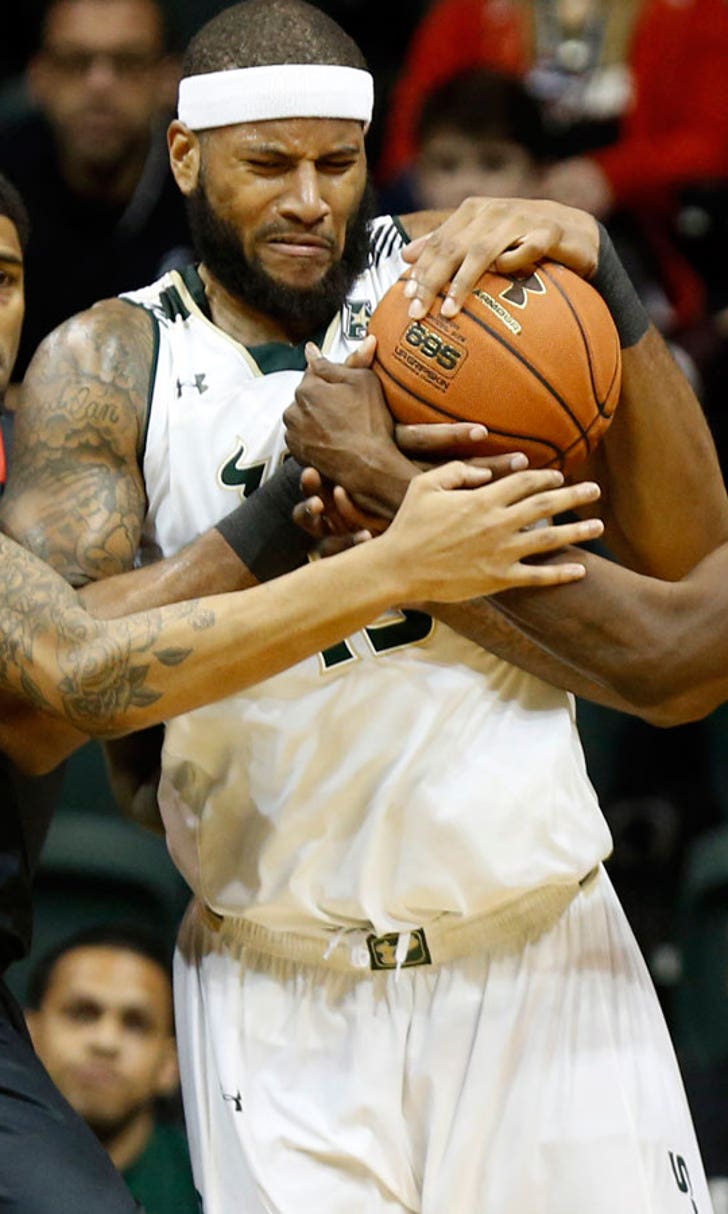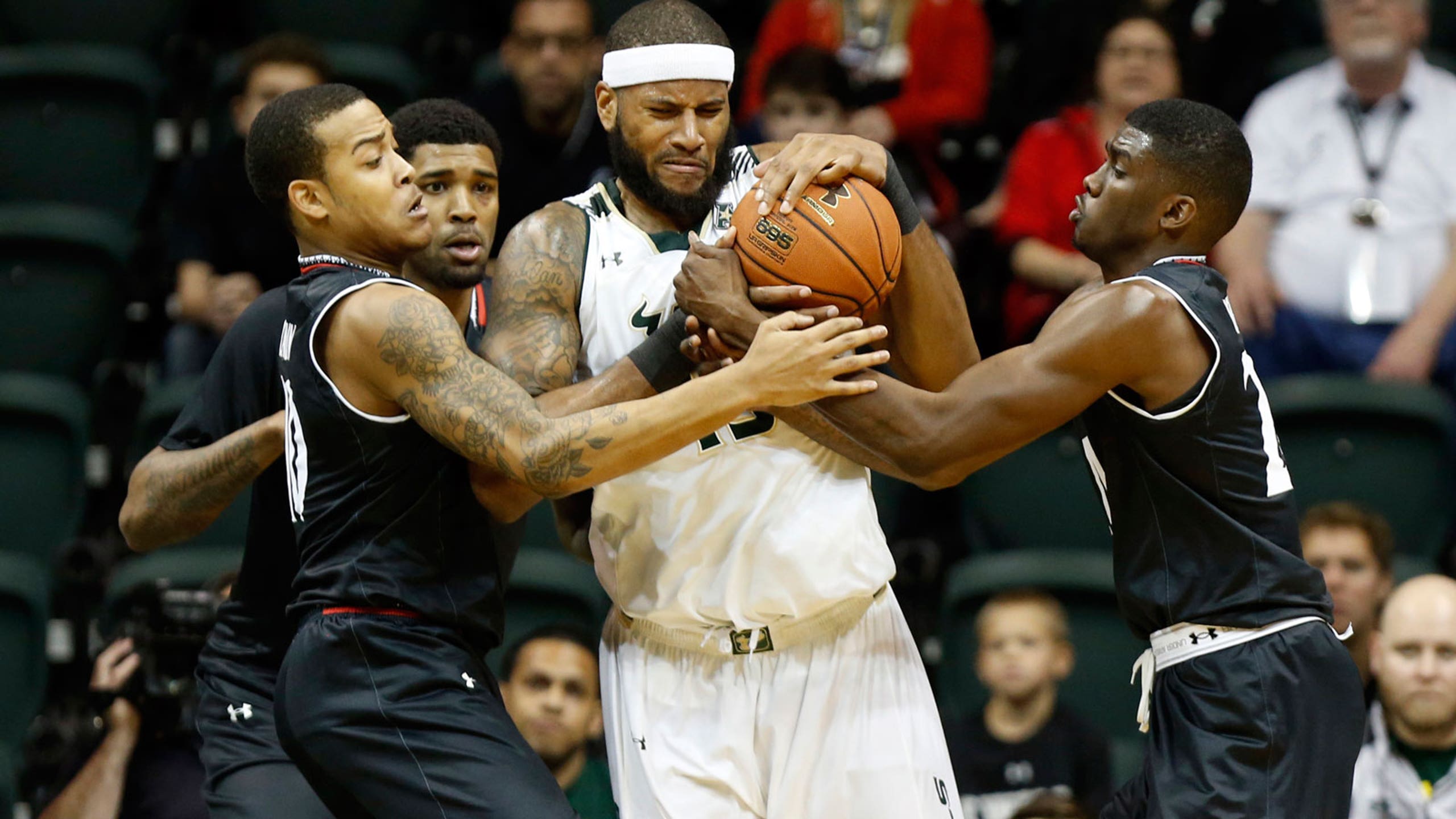 Bearcats turn to old standby in victory
BY foxsports • January 11, 2016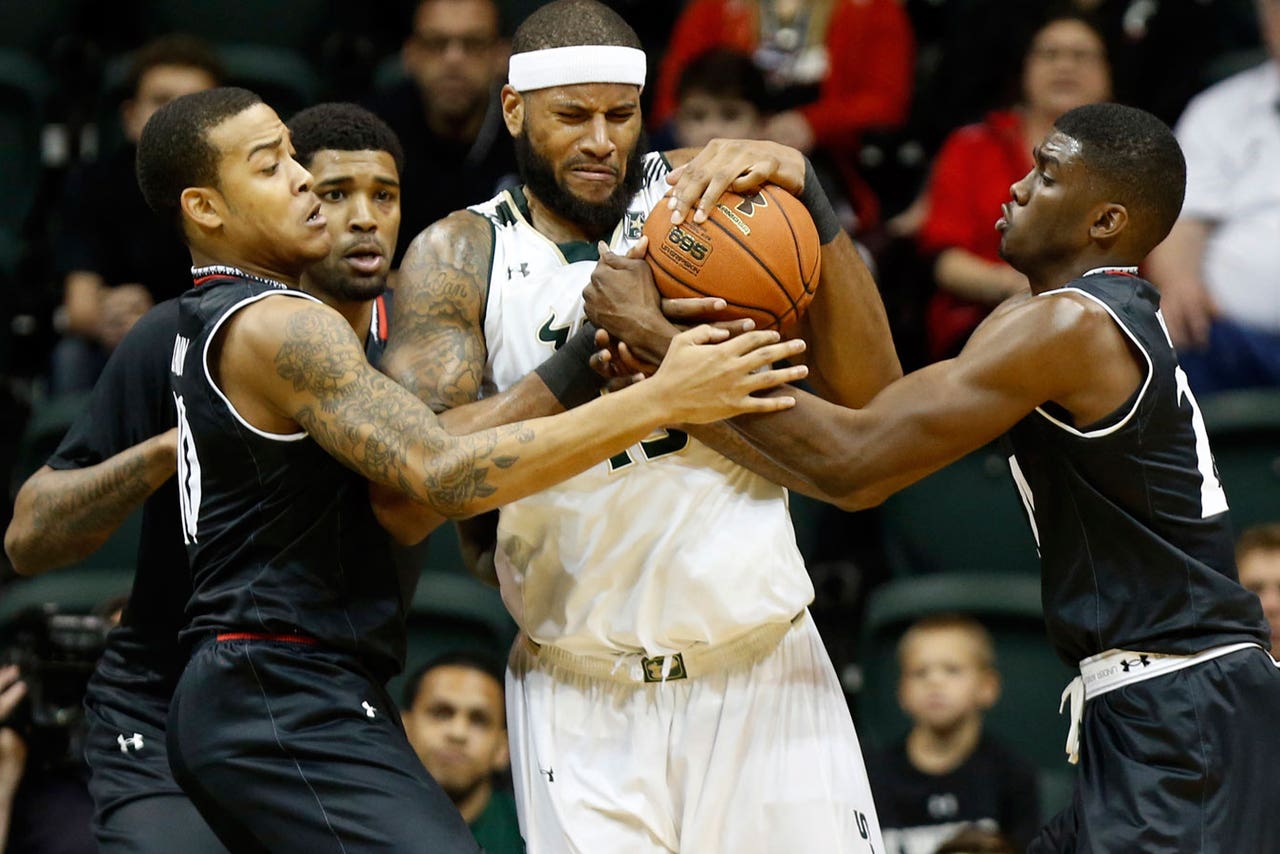 TAMPA, Fla. (AP) -- Cincinnati's offense stalled down the stretch, so the Bearcats relied on an old standby to hold off South Florida.
With shot after shot clanking off the rim, coach Mick Cronin implored his team to keep playing tough defense in the closing minutes of a 54-51 victory Sunday.
Troy Caupain scored 14 points and the Bearcats survived going without a field goal over the final 10 minutes by living up to their billing as the stingiest defense in the American Athletic Conference.
"It's hard to believe," Cronin said of the drought that began after Octavius Ellis' basket put Cincinnati up 53-38 with 10:07 remaining.
"But it's a thing of beauty for a coach, everything you preach. You get a timeout and you tell your guys, keep defending. You've got to keep defending. You've got to keep boxing out. We did a great job keeping them off the glass. By far our best defensive rebounding effort of the season," said Cronin, whose team is first in the league in scoring defense.
Shaq Thomas and Ellis had 10 points apiece for the Bearcats (12-5, 2-2), who missed their last 10 field-goal attempts and were 1 for 4 from the foul line in the closing minutes.
South Florida (3-14, 0-4) was outscored by 15 in the first 10 minutes of the second half before finishing on a 13-1 run. The loss was the sixth straight for the Bulls, who hurt their chances with a pair of costly turnovers before coming up short at the end when Nehemias Morillo's 3-point attempt bounced off the rim at the buzzer.
Gary Clark had 11 rebounds for Cincinnati. He hit 1 of 2 free throws with five minutes left for the only point the Bearcats managed down the stretch.
Cincinnati rebounded from a 59-57 loss at No. 15 SMU, a game in which the Bearcats were unable to hold a lead in the closing minutes. They made it tough on themselves again Sunday, with Ellis and Clark both missing the front end of one-and-one free throw opportunities that could have put the game away.
USF pulled within 54-51 when Jaleel Cousins made 1 of 2 free throws with 7.6 seconds remaining. The Bulls gave themselves a chance to force overtime after sending Clark to the foul line with 6.4 seconds left, rebounding the sophomore's miss and hustling up court to get the ball to Morillo for an open corner shot that didn't fall.
Jahmal McMurray led USF with 16 points on 6-of-9 shooting. Cousins finished with seven points and nine rebounds.
------
TIP-INS
Cincinnati: The Bearcats have won 28 of 36 meetings between the teams, including the past five. Cincinnati began the second half on a 20-6 spurt that Caupain capped with a 3-pointer putting the Bearcats in control 46-32.
South Florida: The Bulls shot 51.1 percent (23 of 45), while limiting Cincinnati to 30.9 percent (17 of 55), yet only led once in the game, 24-22. It was 26-26 at halftime.
UP NEXT
Cincinnati: Bearcats return home to face Houston on Wednesday.
South Florida: Bulls remain home against Tulane on Tuesday.
---
---