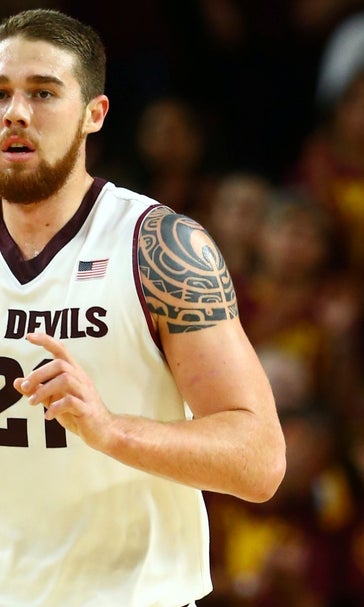 ASU's Jacobsen gets lean to keep up with Hurley's pace
November 2, 2015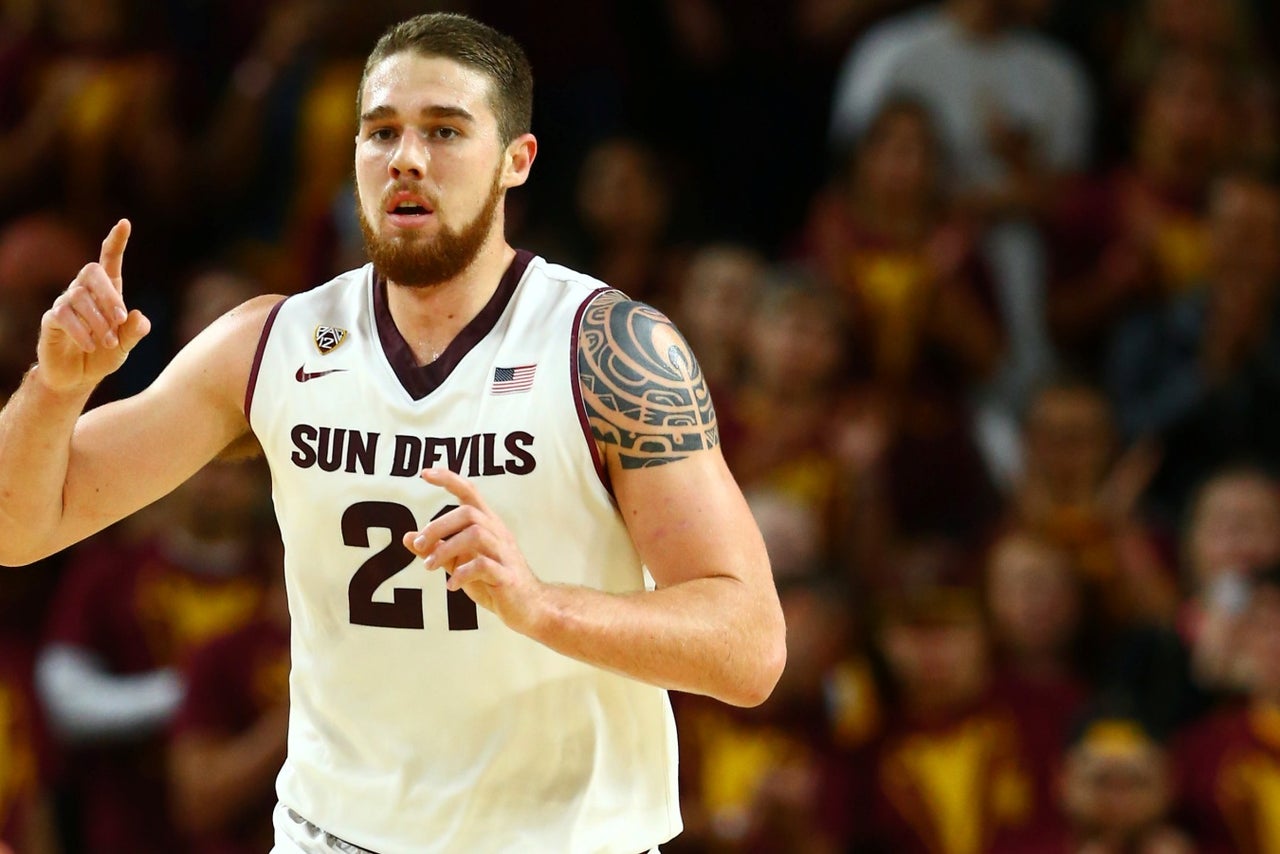 TEMPE, Ariz. -- With the mass exodus of three-point shooters from last year's squad, there will be some unfamiliar faces on the perimeter this season for Arizona State basketball.
But don't be surprised if the team's tallest player -- by three inches -- is seen there too. Down 20 pounds from last season, senior center Eric Jacobsen spent the offseason slimming down and working on his jumper.
"You might see a few threes," the 6-foot-10 center joked. More seriously, he added, "I'll pop to the mid-range when need be."
As the Sun Devils' only player taller than 6-foot-7, Jacobsen will be the team's lone presence in the post.
"At this level, you need a guy with that type of size to take up space in the lane and can rebound the way he can," new coach Bobby Hurley said. "He's a great screener, too, which is an underrated skill -- he really gets people open."
However, Jacobsen's new, slim body lends itself to playing more on the wing, too.
That means there should be a noticeable increase in shots from the 15- to 17-foot range. In practice, Jacobsen has been fed a steady diet of jump shots and his confidence is growing.
"It's something I've worked on all offseason," he said. "I feel comfortable picking and popping to the mid-range and stuff like that."
Under former coach Herb Sendek, it was rare to see a big man leave the post. It was the case with Jordan Bachynski, who graduated after the 2013-14 season, and Jacobsen followed in Bachynski's footsteps.
After playing last season around 260 pounds, which is what Sendek preferred, Jacobsen knew he had to trim down to avoid playing catch-up in Bobby Hurley's new, frenetic offense. He and strength coach Rich Wenner collaborated to create an offseason program to get him in the necessary shape for Hurley's style.
"Knowing how I felt toward the end of the season last year," Jacobsen said, "and just seeing the style of play once Hurley got hired -- it was quick -- and I knew I just had to keep up."
Jacobsen provided a productive 8.3 points and 5.9 rebounds per game last season. But he too often found himself in foul trouble. His 122 personal fouls dwarfed the team's next highest, Savon Goodman's 72.
The Hamilton High School product lightheartedly blamed his fouling issues on being in the wrong place at the wrong time, but added that he recognizes the problem. By dropping the weight, he feels lighter on his feet and believes that combined with film study will help curb the problem.
It remains to be seen how Jacobsen's lean cut will transition to game action, but it's gotten rave reviews from Hurley in practice and scrimmages. Jacobsen is adamant that the change will be a positive one.
"Just on the floor, I feel I can outrun guys on fast breaks," Jacobsen said. "I think last year I got a little too heavy. It affected my jump off the floor and stuff like that. I definitely feel more athletic this year."
Jacobsen will debut his new role for the public first in an exhibition against Western New Mexico on Nov. 7, then in the regular season opener six days later against Sacramento State -- both at Wells Fargo Arena.
---
---