Baylor Bears
Baylor Bears
Art Briles rips Baylor, claims wrongful termination
Published
Jun. 16, 2016 12:52 p.m. ET

AUSTIN, Texas (AP) -- Fired Baylor coach Art Briles ripped his former employer Thursday, accusing the school of wrongful termination and indicating he has no interest in settling a federal lawsuit filed against him and the university by a woman who was raped by a football player.
In a motion filed Thursday as part of the lawsuit, Briles said he wants new attorneys separate from the school, and his personal attorney said Baylor was using the coach as a scapegoat for its failings in handling allegations of sexual assault.
"The conclusion is inescapable that the motive of Baylor and the Board of Regents was to use its head football coach and the Baylor athletic department as a camouflage to disguise and distract from its own institutional failure to comply" with federal civil rights protections, Briles lawyer Ernest Cannon wrote to Baylor's attorneys in the latest development in a scandal that has gripped the world's largest Baptist university for months .
Cannon also demanded that Baylor "immediately turn over to me the entire contents of each and every one of their litigation files" -- including information given to the Pepper Hamilton law firm that investigated Baylor's response to assault allegations in recent years.
Baylor officials did not immediately respond to requests for comment.
Briles had been mostly silent since he was fired on May 26, but the brass-knuckles response from the 60-year-old coach suggest he's willing to fight the school over his dismissal.
The pushback is similar to his on-the-field demeanor as he built the Baylor program from Big 12 doormat to powerhouse. The Bears went 50-15 over the last five seasons and won two Big 12 titles, stealing the spotlight from programs including Texas and Oklahoma.
Although Briles' contract remains private, various outlets have reported that it ran through 2023 and averaged as much as $6 million per year. Multiple outlets also reported this week that some wealthy Baylor donors were pushing Baylor regents to bring Briles back, but effort appeared to fizzle out by Wednesday. Briles' legal filings came hours later.
Key for Briles in a potential legal scuffle with Baylor will be his ability to retrieve investigation details that have not been publicly released.
Pepper Hamilton gave university regents an oral presentation of its investigation and issued a 13-page "Finding of Fact" that Baylor released to support its decision to fire Briles and demote school president and chancellor Ken Starr on May 26.
Briles was the only coach who was fired. His assistants, including son Kendal Briles and son-in-law Jeff Lebby, remain at Baylor under interim coach Jim Grobe.
In his only previous public statement, Briles complained he hadn't seen the evidence used to fire him. Baylor has resisted demands -- including some from Starr and Baylor's largest alumni group -- to release more details. Baylor regents have said releasing more details would violate victim privacy.
Baylor currently faces two Title IX lawsuits from rape victims and more could be filed. The Pepper Hamilton review determined that for years the school mishandled rape allegations, and the football program operated as it if was above the rules as coaches and staff interfered with investigations, discipline and potential criminal proceedings.
Briles is a co-defendant in a lawsuit filed in March by former Baylor student Jasmin Hernandez, who was raped in 2012 by a player who was later convicted and sent to prison.
Hernandez' lawsuit claims Baylor knew Tevin Elliott had a history of assaults, failed to protect her and others who were attacked, and ignored her pleas when she sought help.
The Associated Press generally doesn't identify sexual assault victims, but Hernandez has spoken publicly to draw attention to the case. Another lawsuit was filed Wednesday by three women who were all identified only as Jane Doe.
Baylor attorneys said last week the defendants were trying to settle with Hernandez. But Briles says Baylor never consulted with him on a settlement and now has a conflict of interest.
Briles said he met with Pepper Hamilton lawyers in February and with Baylor attorneys on April 7. Briles said he believed the Baylor lawyers were working on his behalf, but are now using information he shared to support his firing.
And without a chance to review the evidence collected by Baylor or Pepper Hamilton, "Mr. Briles does not wish to settle the (lawsuit) and does not consent to any settlement in that case or any other case in which (Briles) is jointly named as a defendant and currently outstanding or filed in the future," Cannon said in his letter.
Baylor and Hernandez's lawyers have a settlement mediation meeting scheduled Friday, said her attorney Alex Zalkin.
"There have been no discussions other than let's sit down and talk," Zalkin said, declining comment on the dispute between Baylor and Briles.
"That's some infighting between them," Zalkin said. "We'll let them figure out who is representing who."
---
---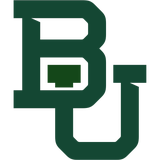 Get more from Baylor Bears
Follow your favorites to get information about games, news and more
---