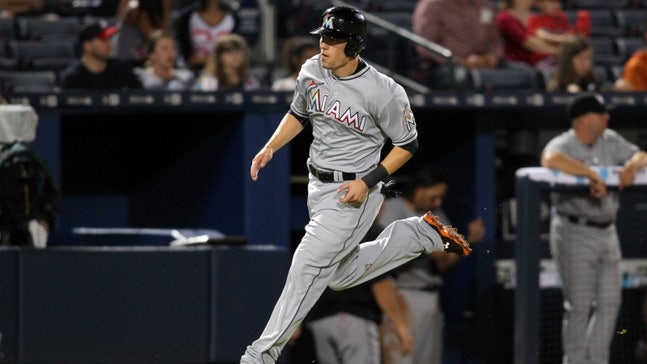 Around the world: Marlins' Jeff Baker learned baseball on military bases
Published
Jul. 4, 2015 5:30 p.m. ET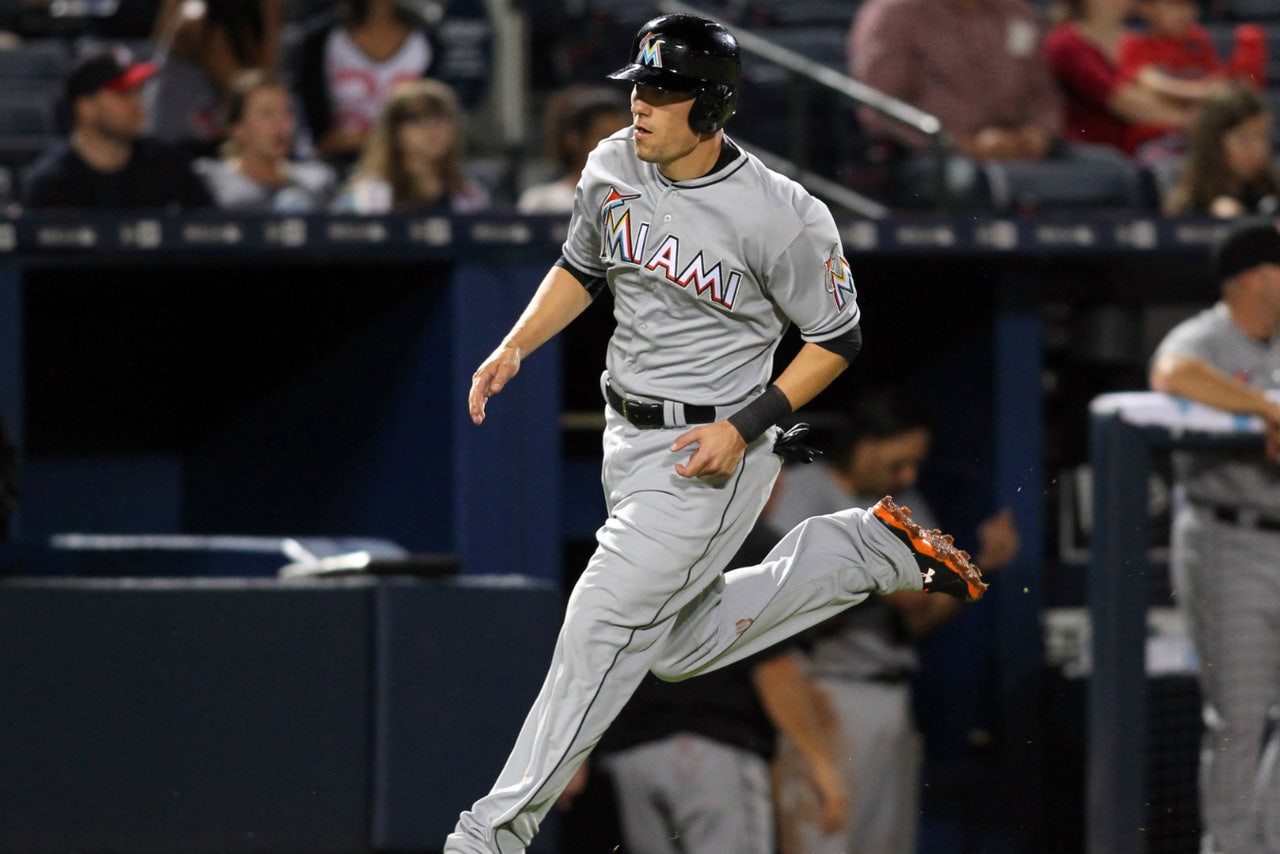 During the late 1980s, Miami Marlins infielder Jeff Baker and his father would play catch on the second floor of a five-story villa in Saudi Arabia.
As a child raised in a military family, Baker learned baseball the unconventional way while bouncing around bases across the globe.
Born in 1981 in Bad Kissingen, Bayern, Germany -- then part of West Germany -- Baker rarely spent more than a year in one place. Whether it be Kuwait or Norfolk, Virginia, he and his mother went wherever his father ended up stationed. It stayed that way until his freshman year of high school when his dad retired.
"Different looking back on it now," Baker said. "At the time, I didn't really know it wasn't normal just because that's what I had done my whole life whether it was living on a base say in Norfolk or being up at West Point or Key West or whatever it was. It's just what I knew. I didn't realize it was different and not everyone else was doing it. It was cool. The experiences you had were cool. There wasn't a whole lot to do. You basically played sports on base, and that was kind of the only thing you had. You were making new friends 3 to 6 months depending on when people were shipping in and shipping out."
Over a two-year stretch in Saudi Arabia, Baker began playing "organized" baseball as a second and third grader. His dad, who played at West Point, coached him all the way up to high school because there weren't many people around knowledgeable of sports.
With the help of his father and the British family next door — neither of which stayed on the base — a tee ball league began to entertain the children. Baker's father taught him and the others the fundamentals of how to play the game.
"When we were in the Middle East there was nothing for us," Baker recalled. "They got everyone together and I'll never forget they started a tee ball league for us because they had softball for all the guys. Obviously our parents, our fathers played softball, and they started tee ball for us. No one had any idea. You were literally playing in the desert. They just dropped down bases and we went around and played. I remember looking out into right field and just seeing a girl with her back turned making sand castles while the game was going on.
"The thing that was great was all the parents, the people in the military knew: It's not easy on kids. We didn't know it wasn't easy, but they knew and always tried to give us something. That was pretty cool."
Naturally, this holiday weekend matters to Baker because of his upbringing.
Though he called Saudi Arabia his favorite place under those unique circumstances, there were also things he disliked about it. Every day the temperature reached 110 degrees. Outside the sanctuary of the villa were people who didn't really care for Americans and the military presence.
"You had to be careful to be honest with you," Baker said. "We weren't exactly well liked or well welcomed over there. Most of the time you would go on base for a big BBQ and hang out with the families. It wasn't really a big deal to be honest with you like it is to celebrate here in the States. It was a get together, have some fellowship and hang out, and that was it. There definitely was no fireworks. There was none of that."
After a childhood living in foreign countries, Baker gets to enjoy the festive atmosphere that Americans have done for years. The Marlins play in Chicago on Independence Day at Wrigley Field. It greatly differs from how he celebrated national holidays as a child.
The playing of the National Anthem before every game holds special meaning to Baker, who has heard it over 11 years of experience in the big leagues. He and his teammates will wear special Fourth of July-inspired caps on Saturday.
"For me, it's just a sense of appreciation and pride every day," Baker said. "There's not a better country in the world or somewhere I'd rather live. On top of that, actually getting to see how it affects my friends, kids, what their parents do. Parents going here, going there. Moms or dads gone for six months at a time. For me, it's a sense of pride, especially for me seeing what my parents gave up. I never lacked. I never needed anything (with) the sacrifices they made. For me, I considered it a normal life where it could've been drastically different. I definitely look back and I'm proud of what they did, and I'm proud whether it's the National Anthem being played or the Fourth of July or the stuff we do for the troops. It hits home a little harder."
You can follow Christina De Nicola on Twitter @CDeNicola13 or email her at cdenicola13@gmail.com.
---
---