Allen answers the call in unexpected return as Blues rally
BY foxsports • January 11, 2015
ST. LOUIS -- The Blues' youngest goaltender emphatically put to rest any concerns about how he'd handle extended time on the bench while two established teammates played in front of him.
A rough start for St. Louis and Brian Elliott on Saturday night forced Jake Allen into emergency action for the first time in two weeks, by far his longest stretch out of the net all season. If he had any rust, it didn't show as the 24-year-old carried the Blues to a 5-4 come-from-behind shootout victory over Carolina, capped off by his glove save against Alexander Semin to seal their fourth straight win.
"I was waiting to get a chance again," said Allen, who gave up 12 goals as the starter during the final three games of a four-game losing streak in late December. "It felt like it's been forever since I played, and I just try to work as hard as I can in practice and prove that I want to start and I want to play and I'm ready to take the challenge."
He certainly did that, shining despite making his return in a remarkably difficult situation. Poor defense left Elliott with little chance to stop three goals in less than 13 minutes for the Hurricanes, but coach Ken Hitchcock felt the need to make a big change.
The gamble appeared to work as St. Louis picked up its play and began to attack better, even though it failed to cut into Carolina's 3-1 lead. But Allen said no shots on goal before the first intermission kept him feeling a little anxious as he waited for his opportunity to make a play.
"It was tough," Allen said. "You want to feel the puck as quick as possible to just get yourself into it and get your body warm and so I tried to come off in the second and get my body as warm as possible, do a little bit of movement, some stretching and then try to get a relaxed feel for it in the second."
Nathan Gerbe's wrist shot a little more than two minutes into the second period finally forced Allen into the first of his 20 saves, and less than three minutes later the Blues tied the game with two goals in 54 seconds. But the Hurricanes would regain momentum and continue to test Allen, with Riley Nash eventually beating him on a shot from the left side.
Hitchcock said Allen has put in a lot of work with goalie coach Jim Corsi while sitting out the past six games, trying to correct some costly miscues during an especially rough patch for the Blues' defense. Veteran Martin Brodeur gave St. Louis a decent option, and when Elliott came back from a knee injury needing to get plenty of time on the ice, Allen's immediate future became unclear.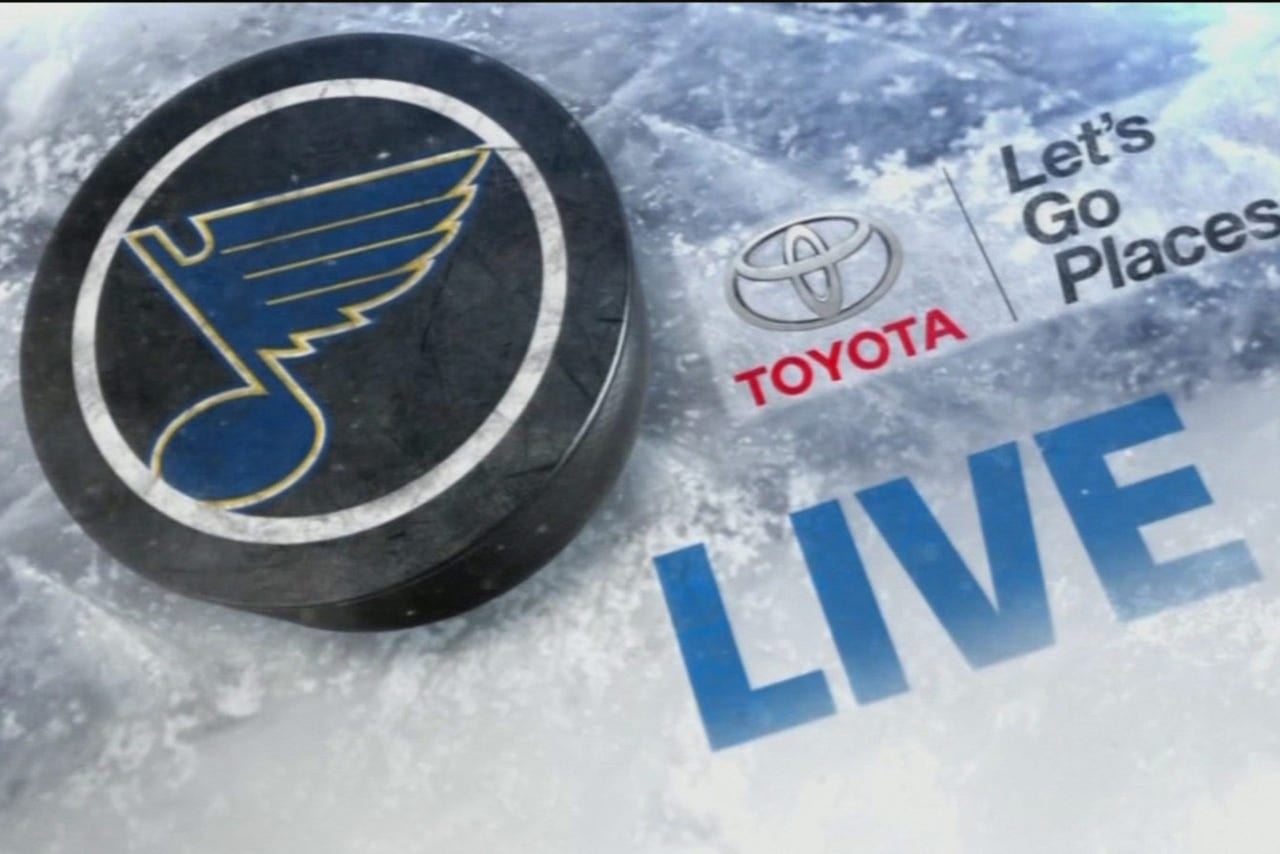 Watch the Blues Live pregame and postgame shows before and after every St. Louis Blues game on FOX Sports Midwest.
"It can be discouraging for a young goalie to be put in that position and keep getting beaten down," said Kevin Shattenkirk, who assisted Vladimir Tarasenko on the game-tying goal in the third period. "But he's handled it extremely well and like a real veteran."
There have been few indications of frustration from Allen, who generally spoke about staying positive and taking advantage of the chance to learn from a goaltender with Brodeur's pedigree. Hitchcock also spoke highly of Allen's attitude, and Shattenkirk said the young goaltender often stayed after practice to put in extra work.
At the same time, he always kept his competitive fire and wanted to be the man for St. Louis every night, even as a heavy workload appeared to take its toll. Elliott will and should remain the primary starter for the Blues, but Allen's mindset couldn't be better for a backup goaltender.
He saved his team on a night when it barely played well enough to win against the last-place Hurricanes, who had won three of four and barely lost at league-leading Nashville. These kinds of gritty victories are the ones that separate the top teams from the rest, and often a hot goaltender can make all the difference.
"He was tight, when you looked at the shots, especially what they had in the third period, there were no holes," Hitchcock said. "He made two great saves down low, but he was really tight in his positioning and everything."
In short, Allen's performance was just what he needed.
You can follow Luke Thompson on Twitter at @FS_LukeT or email him at lukegthompson87@gmail.com.
---
---