Boston Red Sox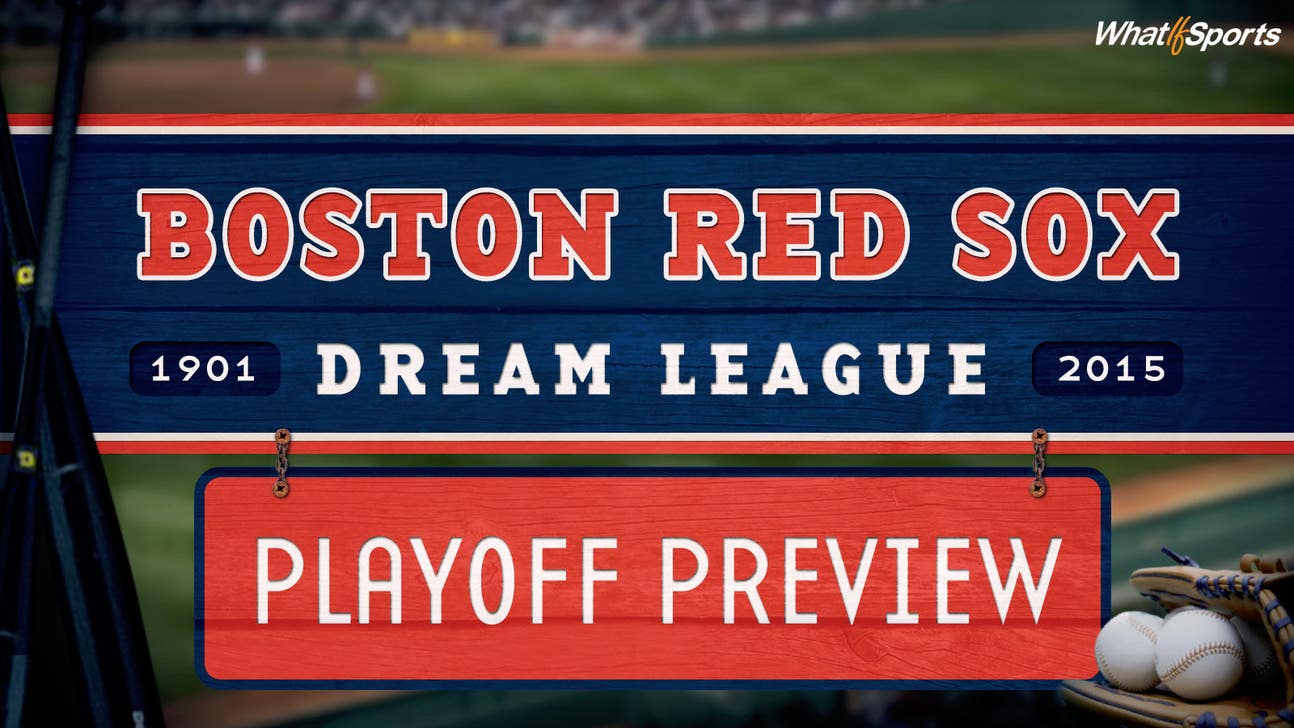 Boston Red Sox
All-Time Boston Red Sox League: Playoff Preview
Published
Jun. 16, 2016 3:36 p.m. ET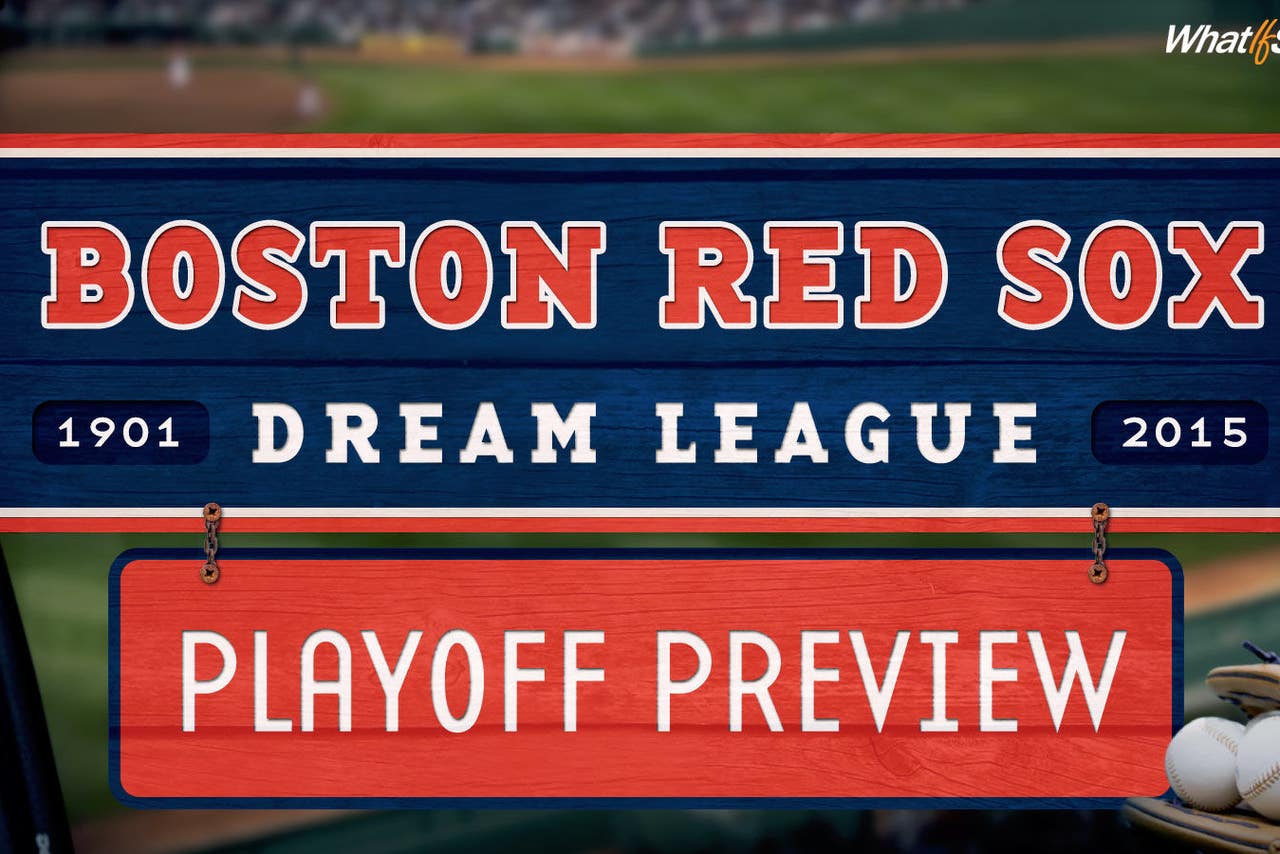 WhatIfSports.com's Boston Red Sox Dream League has reached the playoffs. A 20-team field -- each squad comprised entirely of players throughout Red Sox history -- has been whittled to four. With the postseason set to begin, we preview the contenders and see which players took home hardware.
National League Division Series: Curse of the who? vs. Dirty Water
The Sweet Carolines won 92 games -- second-most in baseball -- and still finished 14 games behind the Dirty Water in their hunt for the NL West crown. That's how dominant jongdavis's squad was. The team compiled a 106-56 record and carries the momentum of an 11-game winning streak into the postseason. Ranked third in the Majors in both runs scored and runs allowed, the Dirty Water are a well-balanced team. 1950 Walt Dropo (.343 BA, .381 OBP, 135 RBI) and 1979 Fred Lynn (.348 BA, .437 OBP, 131 RBI) power an offense with the No. 1 overall OPS (0.861). On the mound, the Dirty Water boast the one-two punch of NL Cy Young award-winner 2000 Pedro Martinez (226 IP, 20-7 W/L, 2.91 ERA) and NL Fireman award winner 2006 Jonathan Papelbon (38 SV, 2.30 ERA).
Opposing the Dirty Water is NL East champ Curse of the who? If there is one team that can hang with the offensive punch of the Dirty Water, it's bottomlee's boys. The Curse of the who? averaged 7.0 runs per game, led by 1949 Ted Williams and 1949 Dom Dimaggio (152 runs each). 1919 Babe Ruth often assisted Williams and Dimaggio around the base path, compiling 37 home runs (tied for second-most in the Majors) and 154 RBI (tied for sixth-most). Pitching could ultimately be bottomlee's undoing, however. His team ranked in the middle of the pack in most pitching statistics, including runs surrendered and ERA (10th each).
NLCS Prediction: In 12 meetings this season, the Dirty Water and the Curse of the who? played to a draw with the Curse outscoring the Dirty Water 70-68. We're predicting the narrow margin to extend into the postseason, as this series will go the distance. Look for the Dirty Water to prevail in Game 7 and advance to the World Series. 
American League Division Series: MH On Huntington Ave II vs. BLOOD SOX (BtT)
The BLOOD SOX will rely heavily on pitching throughout the postseason. The staff ranked fifth in opponent batting average (.295) and seventh in ERA (5.30). There may not be much run support from one of the lowest-scoring offenses in the Majors, however. The BLOOD SOX scored 936 runs (ranked 18th), hit 58 homers (20th) and were walked 553 times (20th). The team does have a speed advantage over other playoff participants, stealing the second-most bags during the season, compared to a ranking of 19th for MH On Huntington Ave II, 18th for Dirty Water and 17th for Curse of the who?
The BLOOD SOX will face MH On Huntington Ave II in the ALDS, a team that emerged from the extremely competitive AL East. Ozomatli's club won seven of its final nine games to finish with an 87-75 record. Contrarian23's team, which finished last in the AL East, was just seven games back with an 80-82 record. Will MH on Huntington Ave II prove battle-tested or just fatigued? They'll rely on superior offensive firepower, scoring the fifth-most runs at 6.8 per game. Ozomatli's pitching is no pushover, though. The team features 1905 Cy Young (362.2 IP, 27-15 W/L, 3.50 ERA), who, appropriately enough, won the AL Cy Young award.
ALCS Prediction: Ozomatli may have breathed a sigh of relief when duece_duece won the play-in game. Instead of playing the Impossible Dreamers, who beat MH On Huntington Ave II seven times in 12 tries during the regular season, ozomatli's opponent will be a BLOOD SOX squad that he defeated eight times this year and outscored 73-57. We predict the BLOOD SOX won't have enough offense to hang with MH On Huntington Ave II, losing in six games.
World Series Prediction: The best regular-season team in the Majors is its best in the postseason too. The Dirty Water will defeat MH On Huntington Ave II in six games for the World Series title. Consider this an early congratulations to jongdavis for the championship. (Or a sincere apology for the jinx!)
For more from the Red Sox League regular season, check out the final standings and award winners:
Try building your own SimLeague Baseball team, or assemble a Dream Team of your favorite players and simulate your squad against any MLB team in history.
National League Standings
East
 W-L 
PCT
GB
Home
Away
Owner
Curse of the who?
86-76
0.531
-
36-45
50-31
bottomlee
Southie
81-81
0.5
5
41-40
40-41
666ace
Boston without Ted
80-82
0.494
6
36-45
44-37
danidon
All Red Sox
80-82
0.494
6
48-33
32-49
Poddy
Boston Billy Clubs
68-94
0.42
18
34-47
34-47
jeburnett
West
 W-L 
PCT
GB
Home
Away
Owner
Dirty Water
106-56
0.654
-
58-23
48-33
jongdavis
Sweet Carolines
92-70
0.568
14
43-38
49-32
toysboys
Slow Sox
79-83
0.488
27
36-45
43-38
troonboy
The Monsters of Fenway
68-94
0.42
38
29-52
39-42
admin
Chicopee Comp Colts
66-96
0.407
40
34-47
32-49
hoopcoach07
American League Standings
East
 W-L 
PCT
GB
Home
Away
Owner
MH On Huntington Ave II
87-75
0.537
-
37-44
50-31
ozomatli
Vote for Pedro
85-77
0.525
2
41-40
44-37
slainte
Big Papi is a Legend
83-79
0.512
4
42-39
41-40
jmissirlis
Boston Red Foxx
81-81
0.5
6
35-46
46-35
jfranco77
Baseball's Greatest Fans
80-82
0.494
7
38-43
42-39
contrarian23
West
 W-L 
PCT
GB
Home
Away
Owner
Impossible Dreamers
90-72
0.556
-
46-35
44-37
steve9955
BLOOD SOX (BtT)
90-72
0.556
-
46-35
44-37
duece_duece
2 Dicks and a Burgmeier
75-87
0.463
15
42-39
33-48
simisox
OZ
74-88
0.457
16
37-44
37-44
leeelci
Fenway Faithful Favorites
69-93
0.426
21
34-47
35-46
SAKABAKBRG
For more from the Red Sox league, view our draft recap, first-round breakdown or check-in at the All-Star break.
Silver Slugger Award
NL
AL
Pos
Name
Team
Pos
Name
Team
DH
'02 Manny Ramirez
Southie
DH
'56 Ted Williams
2 Dicks and a Burgmeier
C
'77 Carlton Fisk
Boston Billy Clubs
C
'72 Carlton Fisk
OZ
1B
'39 Jimmie Foxx
All Red Sox
1B
'23 George Burns
Vote for Pedro
2B
'58 Pete Runnels
The Monsters of Fenway
2B
'44 Bobby Doerr
Big Papi is a Legend
3B
'87 Wade Boggs
Dirty Water
3B
'88 Wade Boggs
BLOOD SOX (BtT)
SS
'00 Nomar Garciaparra
The Monsters of Fenway
SS
'69 Rico Petrocelli
2 Dicks and a Burgmeier
LF
'42 Ted Williams
Slow Sox
LF
'57 Ted Williams
OZ
CF
'50 Dom Dimaggio
Southie
CF
'12 Tris Speaker
Vote for Pedro
RF
'48 Ted Williams
Southie
RF
'08 Manny Ramirez
Impossible Dreamers
Gold Glove Award
NL
AL
Pos
Name
Team
Pos
Name
Team
P
'17 Ernie Shore
Slow Sox
P
'16 Carl Mays
Fenway Faithful Favorites
C
'77 Carlton Fisk
Boston Billy Clubs
C
'72 Carlton Fisk
OZ
1B
'62 Pete Runnels
Southie
1B
'01 Buck Freeman
MH On Huntington Ave II
2B
'46 Bobby Doerr
Sweet Carolines
2B
'49 Bobby Doerr
2 Dicks and a Burgmeier
3B
'34 Billy Werber
The Monsters of Fenway
3B
'01 Jimmy Collins
Vote for Pedro
SS
'42 Johnny Pesky
Slow Sox
SS
'95 John Valentin
OZ
LF
'49 Ted Williams
Curse of the who?
LF
'05 Johnny Damon
BLOOD SOX (BtT)
CF
'10 Tris Speaker
Sweet Carolines
CF
'15 Tris Speaker
Impossible Dreamers
RF
'15 Mookie Betts
Boston without Ted
RF
'69 Reggie Smith
MH On Huntington Ave II
---
---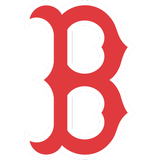 Get more from Boston Red Sox
Follow your favorites to get information about games, news and more
---