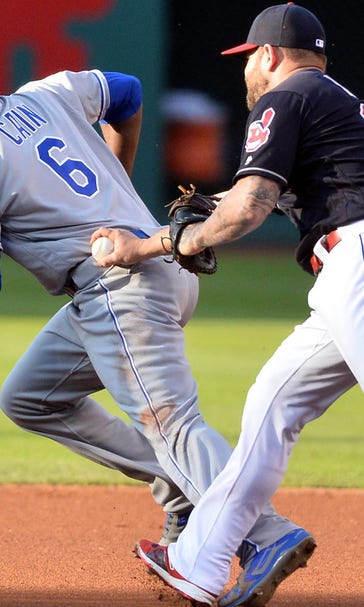 After falling 7-1 to Cleveland, Royals have now lost eight of last 10
May 6, 2016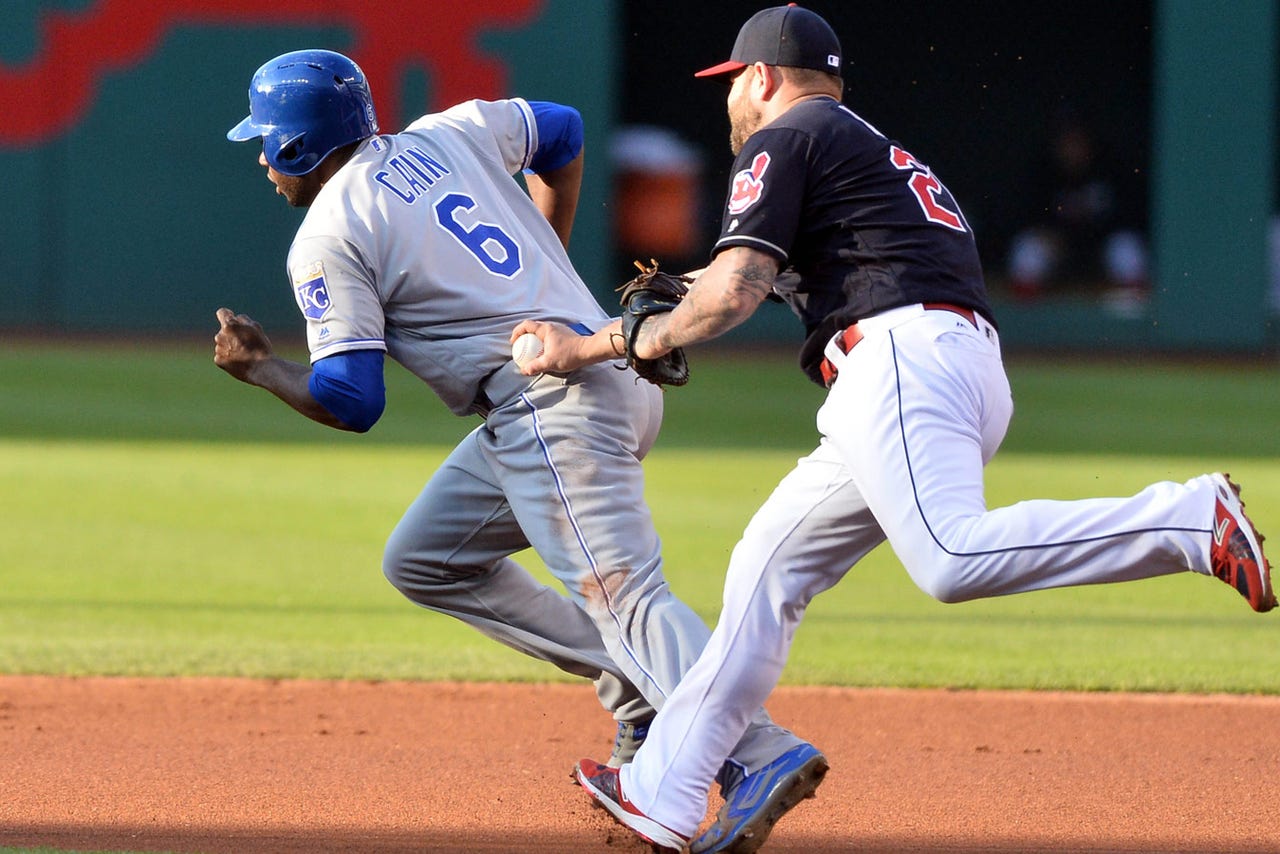 CLEVELAND -- The Kansas City Royals, after playing like the defending World Series champions for the first month of the season, have run into an unexpected skid.
The Royals lost for the eighth time in 10 games Friday night and fell to the .500 mark for the first time since April 5 after a 7-1 loss to the Cleveland Indians.
Kansas City manager Ned Yost, however, said his club is not discouraged by its recent slump.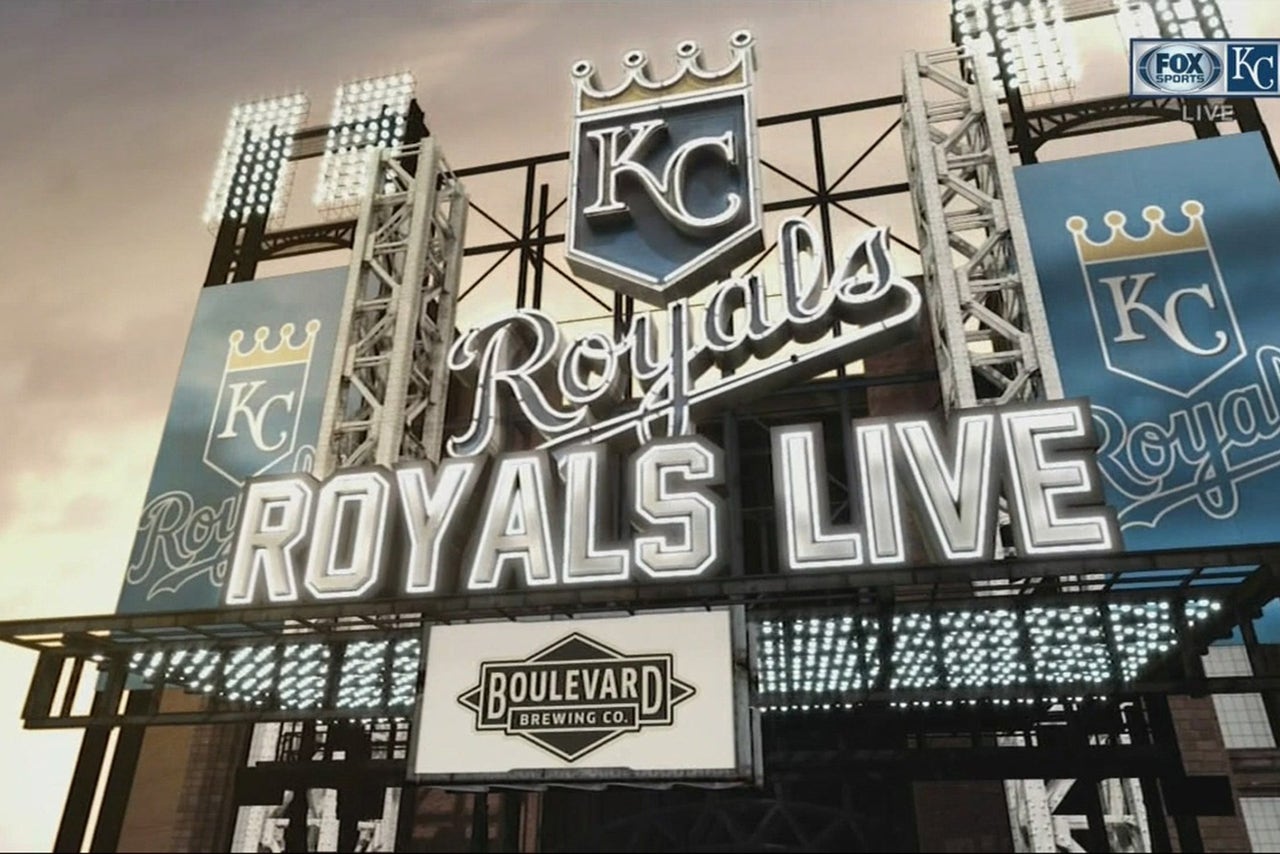 Watch the Royals Live pregame and postgame shows before and after every Kansas City Royals game on FOX Sports Kansas City.

"We're the same team," he said. "We need to continue to monitor our energy and make sure it stays high and continue to go out and play hard every night."
The Royals, who were 12-6 on April 24, haven't been .500 since the second game of the season, but Indians manager Terry Francona doesn't expect Kansas City's skid to last.
"That's the way the game is," he said. "There's a lot of ups and downs. They're good, and they're going to be good."
Danny Salazar (3-2) held the Royals to just four hits and struck out nine in 7 2/3 innings.
Though Kansas City has scored just 21 runs over its last 10 games, Yost felt that the offensive struggles were more to do with Salazar.
"That was great pitching," Yost said. "Ninety-seven mile-an-hour fastball and that split and mixing in sliders with that too -- that's dynamic pitching right there."
Yordano Ventura (2-2) allowed five runs and walked five batters in four innings, increasing his AL-leading total to 25.
Ventura, with Kansas City catching coach Pedro Grifol translating, said following his start that he's having issues with his release point.
"Things are just not coming out the way I feel that they should," Ventura said. "I feel like I'm flying open with my upper body and the ball is just taking off on me."
Yost believes that Ventura is very close to pitching well again.
"He's just barely missing," Yost said. "It's minute little adjustments that he has to make because we're talking about two inches in a lot of cases."
Jose Ramirez delivered a bases-loaded double in the third and a two-run double in the fifth off of Ventura, finishing the night with a career-high five RBIs.
Brian Flynn, who was called up just before Friday's game from Triple-A, came in after Ventura and allowed just three hits and two runs in four innings.
Yost was impressed by the way Flynn handled his first big-league action of the season.
"It was huge to be able to have a full bullpen tomorrow," Yost said. "He pitched great."
The lone Royals run on the evening came in the ninth inning, when Alex Gordon singled off reliever Dan Otero in the ninth.
Kansas City third baseman Mike Moustakas was scratched from the lineup because of a sore left thumb. Moustakas was in the original lineup, but was removed about two hours before the first pitch. He injured his thumb on the team's last road trip and  wasn't in the lineup for two games against Washington on Kansas City's last homestand.
UP NEXT
Royals: RHP Ian Kennedy faces the Indians for the first time since June 27, 2011, when he was pitching for Arizona. He broke a two-game losing streak in his last start, allowing one run in five innings against Seattle.
Indians: RHP Cody Anderson will be recalled from Triple-A Columbus to start against the Royals. He was sent down on April 27 after going 0-1 with a 7.65 ERA in four starts.
---
---