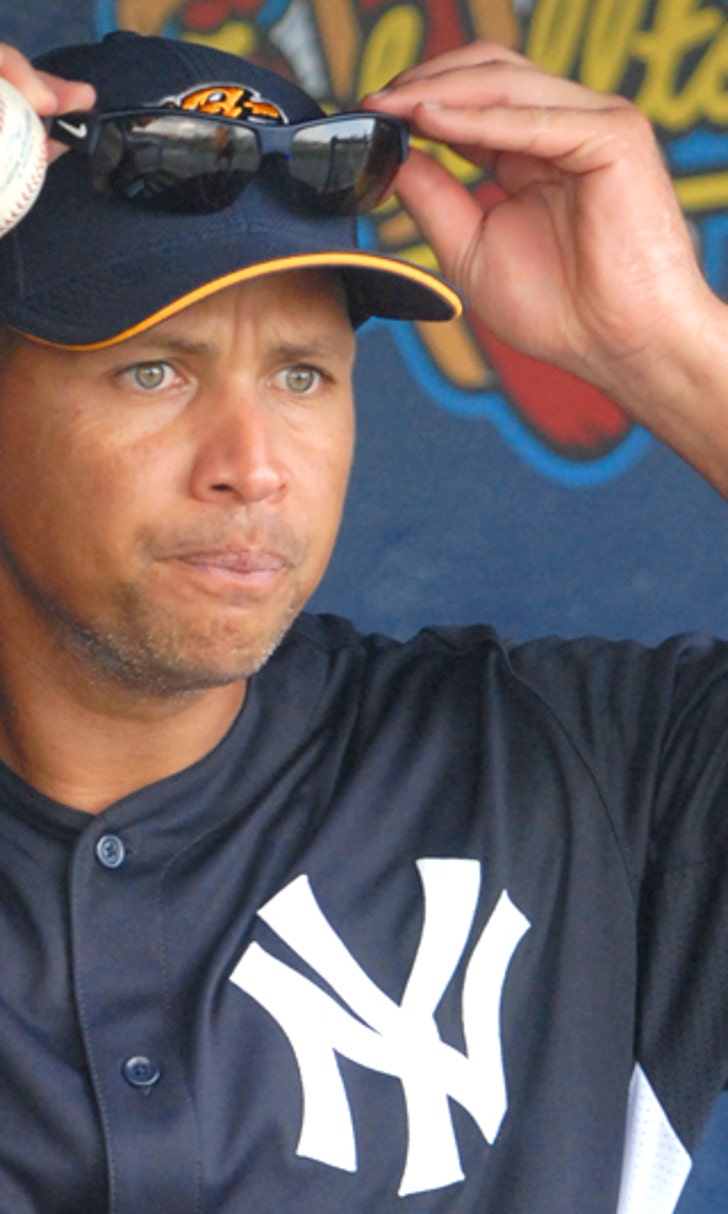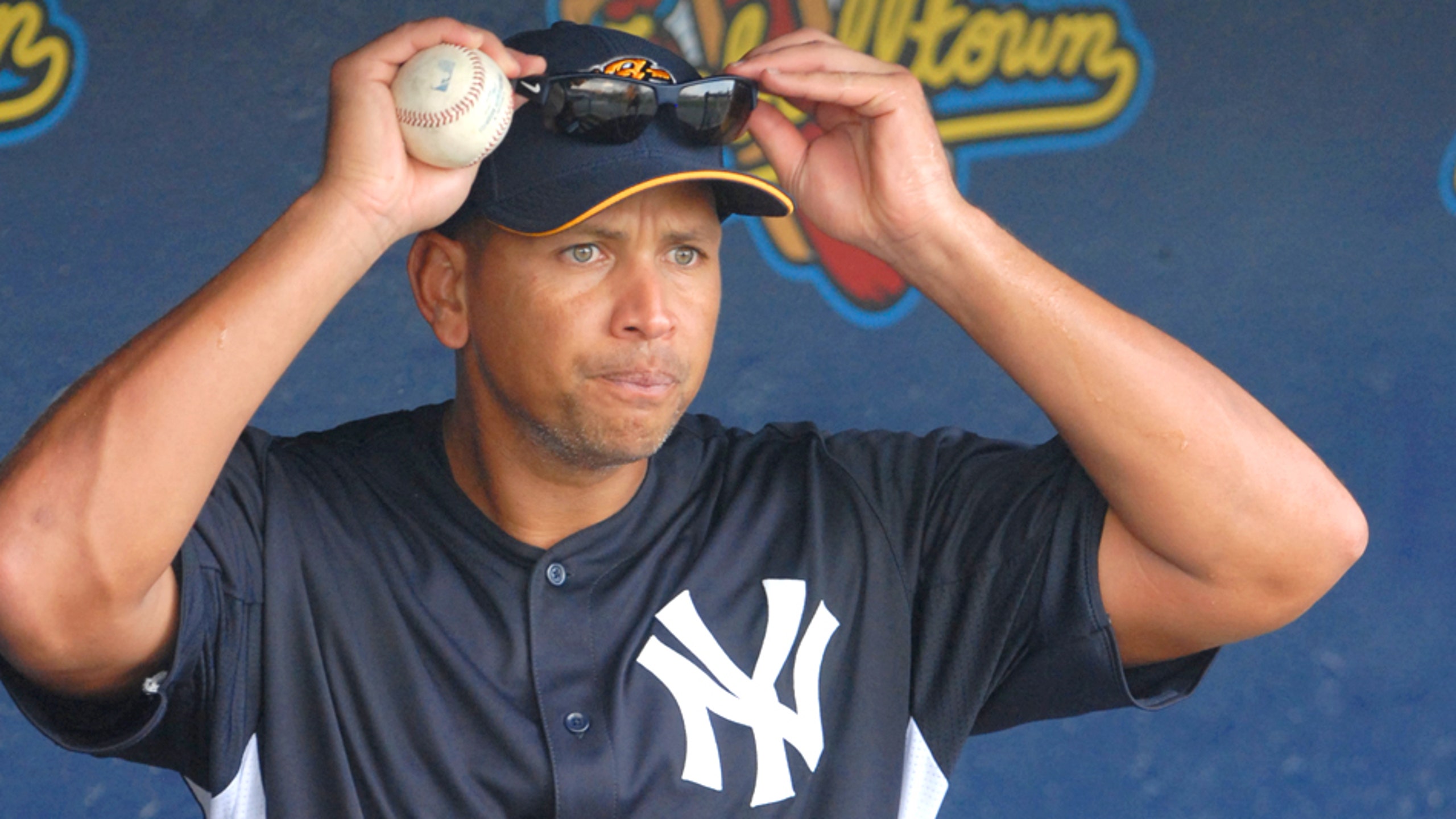 A-Rod saga multi-layered, lawyered
BY Ken Rosenthal • July 24, 2013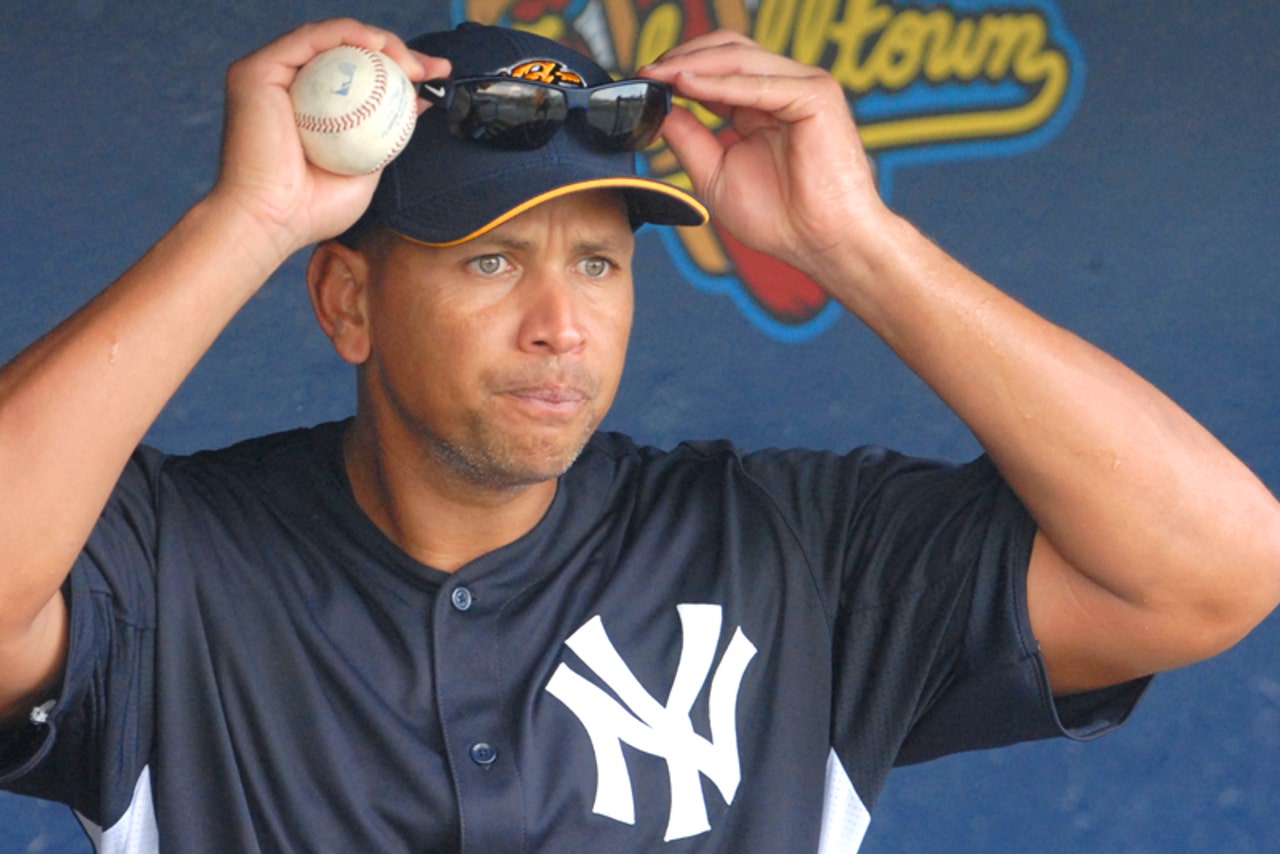 If you had to bet, which would you say Alex Rodriguez stands a better chance of doing?
Returning to form as a healthy player for the New York Yankees, or avoiding a monstrous suspension from baseball?
On both fronts, A-Rod appears to be trailing by five runs with two outs in the bottom of the ninth.
Really, the only question now is how each of his games will end.
Is Rodriguez, 37, in bad enough shape to be declared permanently disabled? (Doubtful, considering that he was playing in rehab games last week.)
Will he get a lifetime ban from baseball? (Also doubtful, considering that he never has been suspended and that there is little precedent for such a penalty.)
Either outcome, of course, would end Rodriguez's career. But call all the lawyers: We are hundreds of billable hours away from either possibility being close to reality.
Lawyers, A-Rod has lawyers. He runs through them the way he runs through his blonde girlfriends. The attorneys he employs today are not necessarily the attorneys he will employ tomorrow.
Case in point: In early June, several news outlets reported that Rodriguez hired David Cornwell to join Jay Reisinger on his legal team. The development was newsworthy, for Cornwell had successfully represented Ryan Braun in his appeal of a positive test. But the story was incomplete.
Reisinger told me Tuesday that he no longer represents Rodriguez, and had not represented him for more than a month. That's notable: Reisinger is an insider, someone who quietly maintains strong relationships with the union, the commissioner's office, federal prosecutors. Cornwell, sources say, also is highly skilled, but viewed less favorably by union officials due to his bombastic, swing-for-the-fences style.
Or perhaps you missed Cornwell's comments to USA Today on June 20, when he said that baseball's conduct during its investigation of alleged Biogenesis clients was "despicable, unethical and potentially illegal."
MLB executive vice president Rob Manfred responded by saying, "At the conclusion of this investigation we hope that there will be a full airing of what we have learned about what Mr. Cornwell and his clients have done, so that the public can decide who has behaved despicably, unethically and illegally."
Braun, who is represented by Creative Artists Agency (CAA), did not retain Cornwell or any outside counsel before accepting a 65-game suspension Monday for violating the Basic Agreement and Joint Drug Agreement. Yet Rodriguez, at least at the moment, is pressing forward with Cornwell and not Reisinger.
"Alex has a lot of people representing him, always has," said one person who is familiar with Rodriguez's history. "He's all over the place. He has been all over the place for years."
Why?
The answer is pretty simple.
"When people don't tell him what he wants to hear, he goes out and finds someone who will," said another person who knows Rodriguez well.
Such is the life of a diva: If A-Rod's old friend Madonna was the Material Girl, then he is the Mercurial Boy.
Good luck trying to predict his next move.
Some sources said Tuesday that Rodriguez's camp soon will discuss a Braun-like settlement with baseball. USA Today reported that A-Rod will do no such thing, and appeal any suspension instead.
Of course, those reports are no more conflicting than the ones circulating about A-Rod's physical state and willingness to return to the game he supposedly loves. He's ready, he's not ready. He wants to play, he does not.
Conspiracy theories abound, but let's get one thing straight: If Rodriguez believes he no longer can perform at a high level, whether due to a broken-down body or a fear that he cannot compete without using performance-enhancing drugs, insurance will not simply bail him and/or the Yankees out.
Rodriguez will collect his money regardless — $86 million from 2014 to '17. But for the Yankees to escape the bulk of their obligation, they will need doctors to establish that A-Rod is permanently disabled. The New York Daily News reported Monday that A-Rod also has his own disability policy. Whatever, no insurance company will agree to pay such large claims without a fight.
As recently as Saturday, Rodriguez was playing at Triple-A, seemingly days away from rejoining the Yankees. Now, because of a left quad strain, he's on his way to becoming permanently disabled? Dream on.
That said, the odds indeed are against A-Rod performing at a high level ever again. He has had surgeries on both hips. He has appeared in just 221 games since 2010. And his left quad strain very well could be a sign that leg problems will plague him for the rest of his career.
So it's not unreasonable to think that Rodriguez eventually may claim, quite plausibly, that he is physically unable to perform.
But back to his other troubles.
The Yankees say they want A-Rod to return and boost their offense, but that might be only their temporary desire, if it is truly their desire at all.
It would greatly benefit the Yankees if baseball suspended A-Rod without pay for as much of 2014 as possible. If such an outcome occurred, the salary he forfeited would not count against their $189 million luxury-tax threshold, according to the New York Post. And if the team got under that number, it would reap a series of financial benefits — a stated goal of ownership.
How all this turns out is anyone's guess; two days ago, few would have predicted that Braun would accept a 65-game suspension. But Rodriguez clearly faces long odds, in both his physical battle to revive his career and his legal battle with baseball.
Different games, similar predicaments.
For A-Rod, it's two outs in the bottom of the ninth.
---