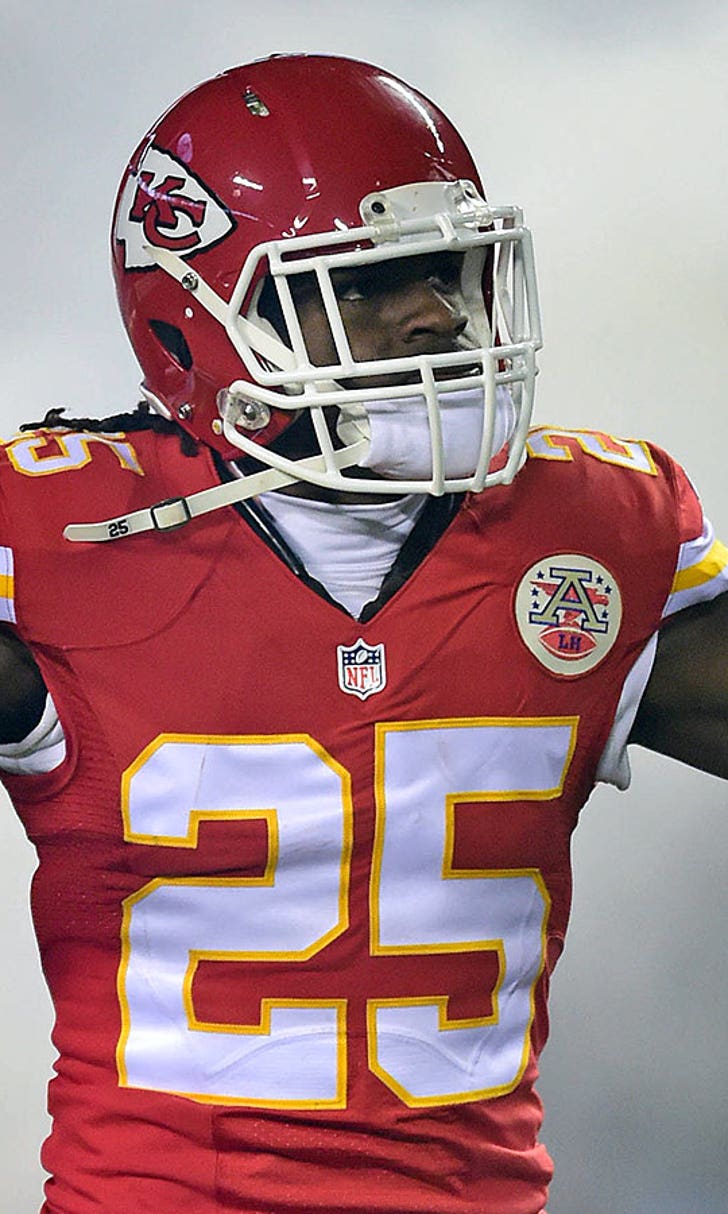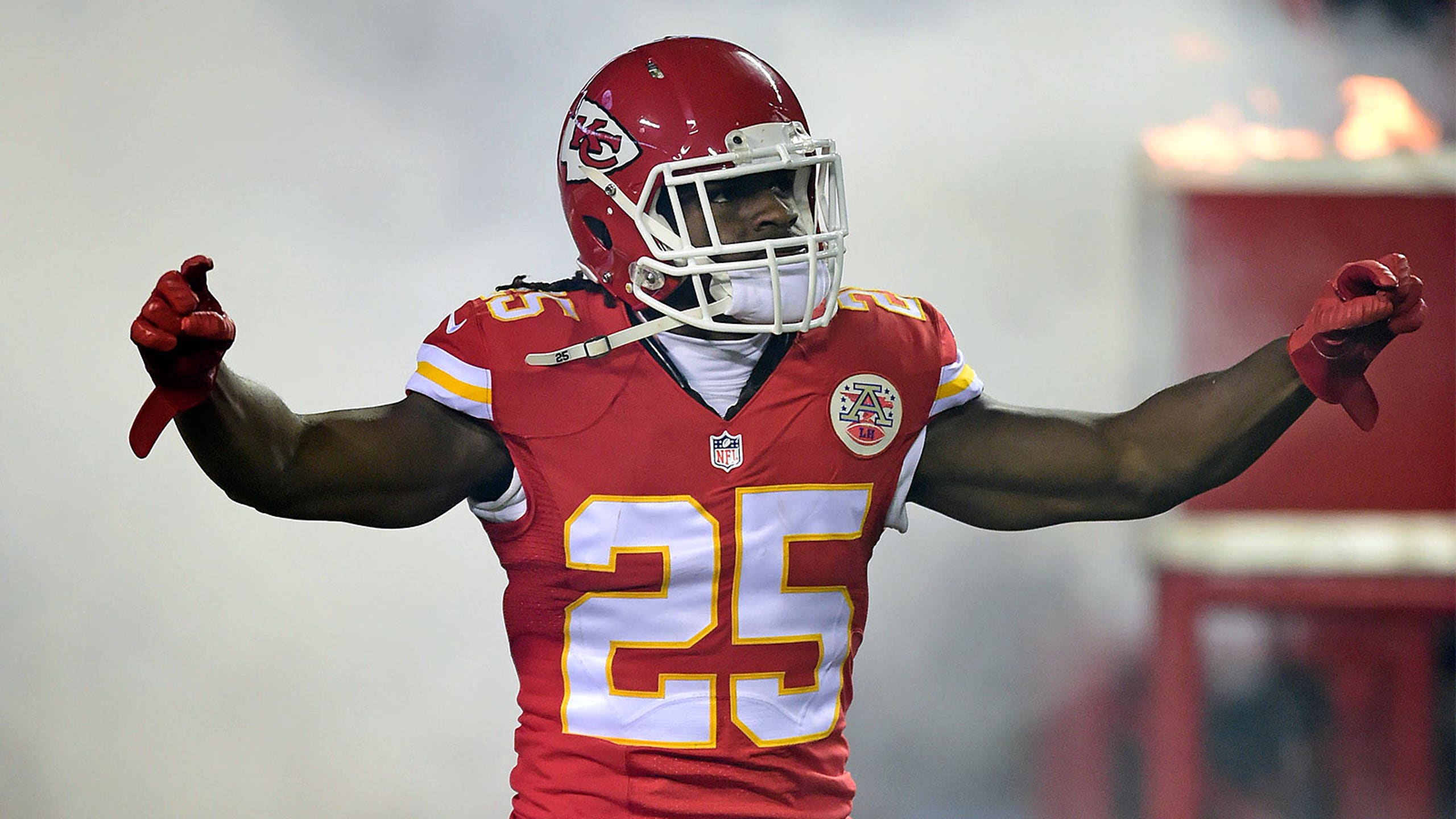 2015 Fantasy Football Team Preview: Kansas City Chiefs
BY Fox Sports • July 29, 2015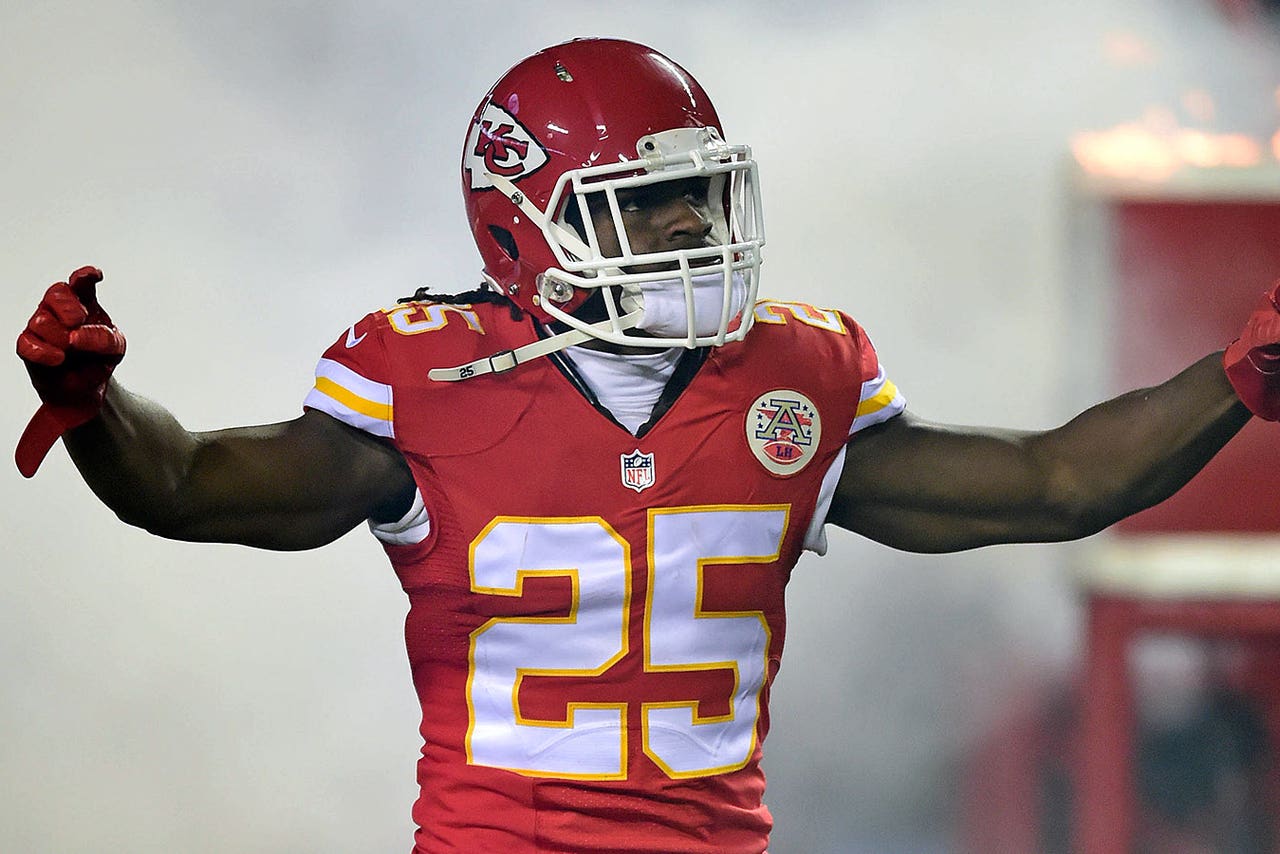 For your fantasy football draft prep and advice, continue to check on this page for updates regarding the Kansas City Chiefs.
Team outlook:
The Chiefs just missed the postseason in 2014. However, Andy Reid is 20-12 in his two seasons with Kansas City. With a top tier running back, new life at the wide receiver spot, and a relentless defense, that could be the ingredients to an AFC Conference title in 2015.
Bye week: 9
Rookie impacts: Chris Conley (WR)
In his last two seasons at the University of Georgia, Conley averaged 38 receptions and 654 receiving yards. In the NFL Combine, the 6'2" WR wowed scouts by running a 4.35 40-yard dash. Though Doug Pederson's offense doesn't cater to four receivers, I don't think he's had a weapon like Conley in his arsenal.
Quarterback: Alex Smith
Though he failed to complete a touchdown pass to a wide receiver in 2014 (how many times are we going to hear that this year?), Smith threw for over 3,200 yards for the second consecutive season. In an offense centered around an elite running back and having virtually little excitement in the passing game (other than said elite RB), that's an impressive accomplishment. This time, Smith will have a couple more weapons on the outside and could possibly flirt with 3,700 passing yards in 2015.
Running back: Jamaal Charles
Man, fantasy football owners can complain about anything. If I guaranteed you a player to rush for over 1,000 yards and potentially score nine touchdowns on the ground, along with at least 40 receptions and five more receiving TDs, he should be a lock at No. 1 in the draft, right? Wrong. As I write this, Charles has fallen to sixth overall in the latest NFFC average draft position. Even with Le'Veon Bell's suspension reduced to two games, I will continue to have Charles at the top of my draft board. Maybe this will help my argument: the Chiefs will host the Browns in Week 16 (possibly, your league's Super Bowl).
Running back: Knile Davis
If I draft Charles, I would reach to select Davis. They are the Boardwalk and Park Place of fantasy football. Davis nearly doubled his attempts and yards while still retaining his 3.5 yards per carry average. Davis even rushed for six TDs in 2014, trailing Charles by only three scores. Protect your first-round investment and build a hotel in KC.
Wide receiver: Jeremy Maclin
The 30-year-old Dwayne Bowe was targeted 96 times in the Kansas City offense last year. Maclin is almost four years younger and he's ready to build on 2014's numbers. Last year, Maclin tallied 1,318 receiving yards (career-high) on 85 receptions (career-high) and scored 10 TDs (tied for career-high) in Philly's fast offense. His stock might drop a little in Kansas City, but I think he has the potential to be just outside the top-25 in receivers this season.
Wide receiver: Jason Avant
Avant and Maclin join forces once again. In 2012 (Maclin missed the 2013 season), Avant caught 53 passes for 648 yards and zero TDs. When Avant was acquired by the Chiefs in November, he averaged 30.4 receiving yards per game (152 yards in five games). In 12-team leagues, or less, I'm avoiding him.
Wide receiver: Albert Wilson
The 5'9" WR is a likely candidate to compete for the No. 2 spot and start alongside Maclin. In three of his last four starts, Wilson tallied at least 50 receiving yards and three catches. That momentum could roll into 2015. However, like Avant, I'm not drafting the second receiver in KC until I see Smith put him to use.
Tight end: Travis Kelce
Kansas City and TEs go together almost as much as KC and BBQ. Kelce led the Chiefs in receptions (67), yards (862), and TDs (five) last year. Also, 45 of his 67 catches were converted into first downs. That tends to happen when you average 12.9 yards per touch. While Kelce isn't Rob Gronkowski or Jimmy Graham, I wouldn't argue with you if you decide to take him as the third TE in the draft.
Placekicker: Cairo Santos
He was tied for 17th in field goals made last year. Santos was also 8/12 (66.6 percent) on attempts from 40 yards, and greater. I would advise against drafting him for your fantasy squad.
Team defense (D/ST):
Great news was delivered to Kansas City on July 28 as it was revealed that Eric Berry was cleared to return to practice after receiving treatment for lymphoma. Not only is that great for Berry, but it's also amazing news for the KC defense that allowed only 17.6 points per game in 2014 (second-best). Other than facing the Packers, Steelers, and the Broncos (twice), I would start this defense every week. Remember, they play the Browns in Week 16.
NEXT: Check out more of our 2015 fantasy football team previews.
RANKINGS: Top 200 (PRINT) | QB (PRINT) | RB (PRINT) | WR (PRINT) | TE (PRINT) | DST (PRINT) | K (PRINT) | Print Draft Kit | PLAY FOX FANTASY FOOTBALL
---
---