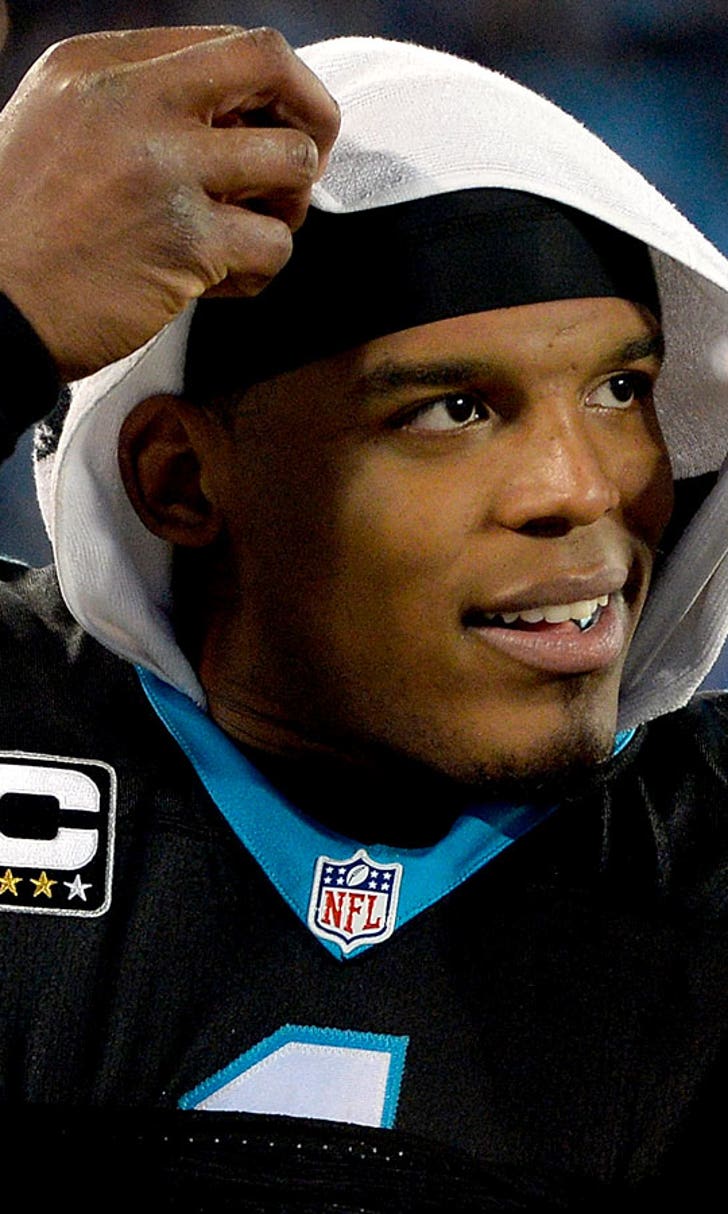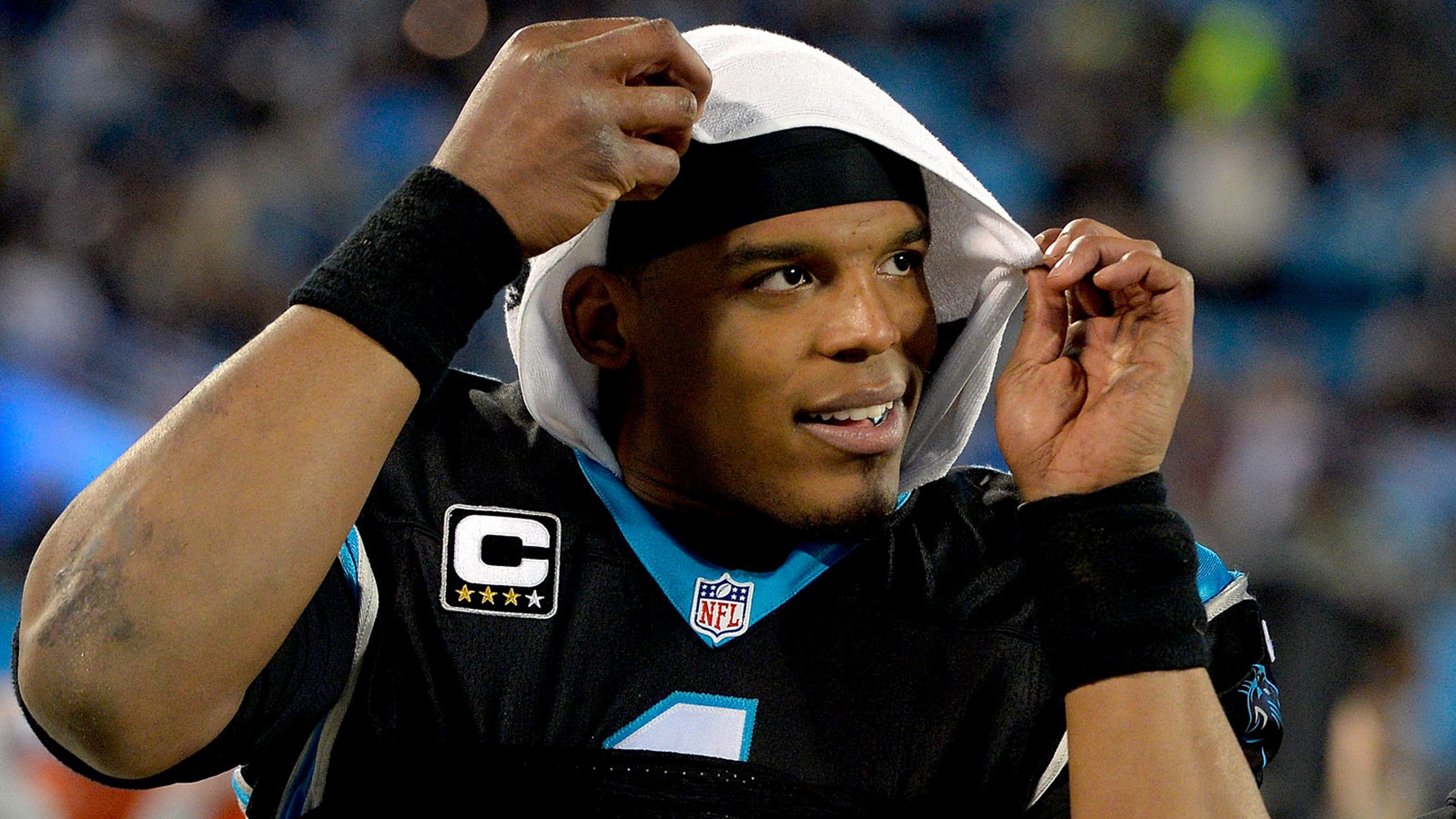 Why Cam Newton has only begun his run of dominance in the NFL
BY foxsports • May 24, 2016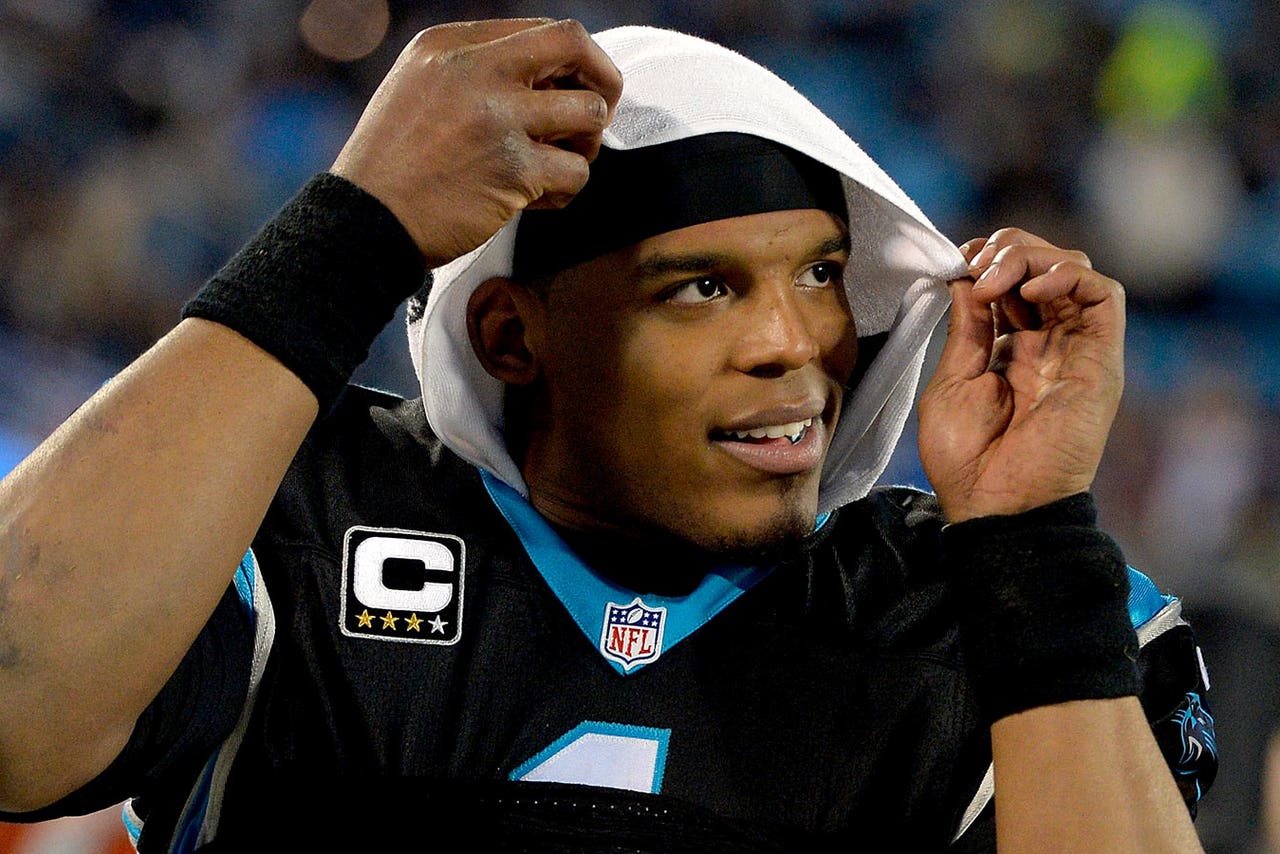 For all the drama surrounding the way things ended at Super Bowl 50, 2015 really was a dream season for the Carolina Panthers and quarterback Cam Newton in particular. The fifth-year pro finally showed why he was such a highly coveted player out of Auburn after tossing for 35 touchdowns on his way to the MVP award last season.
Yet as good as things were for Cam, they could be even better in 2016 and beyond. That's not just our opinion but Ron Rivera's, too, who said last week that Cam still "has a lot of room to grow."
So how come we haven't come close to seeing the best of Cam?
Here are a few reasons (big thanks to Dustyn Waite of FS1 research for helping us with some of the stats below). 
Lost in Cam's spectacular 2015 season was that he did it without his best wide receiver. That would be Kelvin Benjamin, who missed all of 2015 after suffering a knee injury in training camp.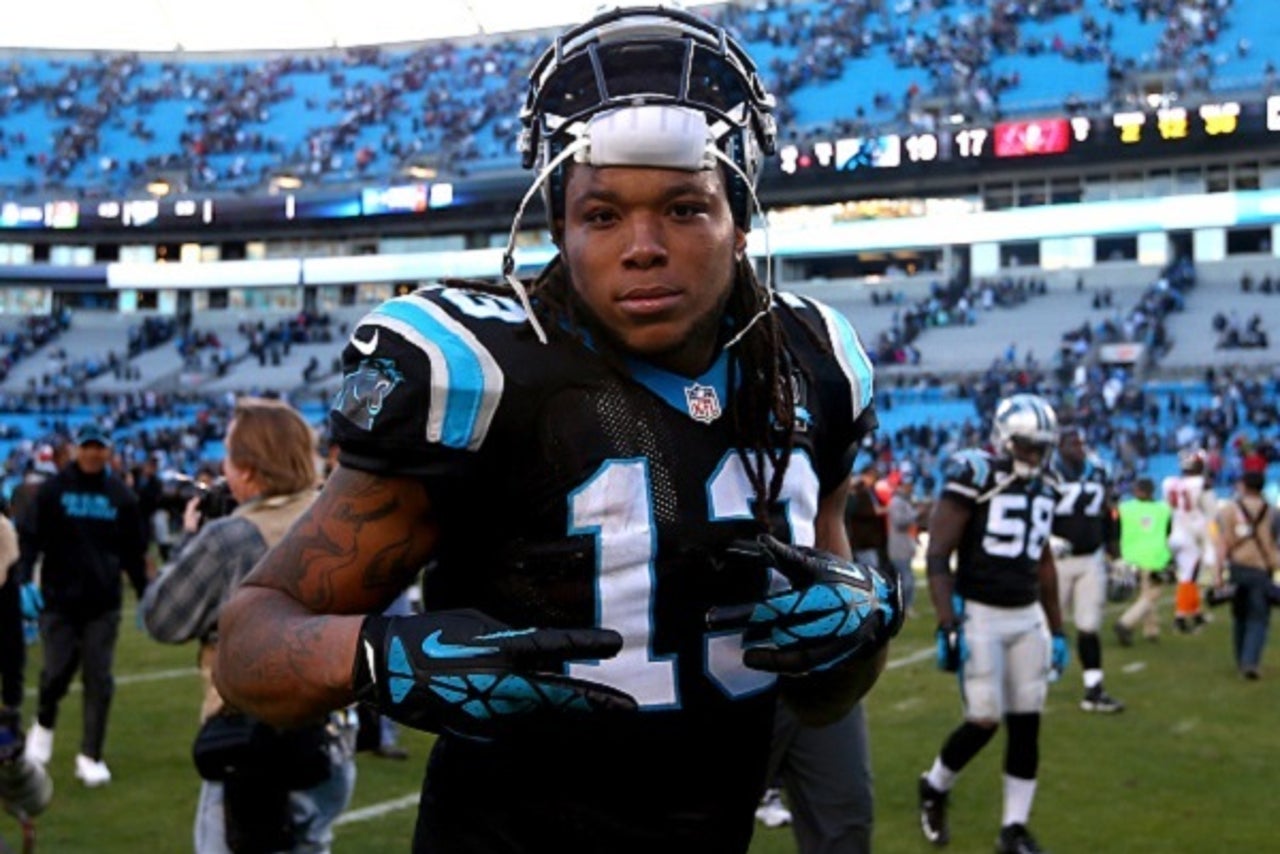 Well, Benjamin is fully healthy and will add a huge target to this Panthers' passing attack. Remember, when Benjamin broke into the league in 2014 he wasn't just one of the best rookie receivers in the sport, but one of the best receivers period. He finished that one NFL season with a team-high 73 catches for over 1,000 yards.
Add Benjamin into a receiving corps that already includes Ted Ginn Jr. and tight end Greg Olsen, and the Panthers' offense could be even more explosive in 2015 than they were last season.
Especially when you consider ...
For all the natural, God-given gifts Newton has, it's easy to forget how hard he's worked to improve as a quarterback. As a matter of fact, statistically, he has improved steadily over the last four seasons with a caveat for the 2014 season, which was an unlucky one for Newton.
He limped into the year off ankle surgery, suffered a nagging rib injury in the preseason and then was in a brutal car crash that caused him to play with two fractured vertebrae in his back.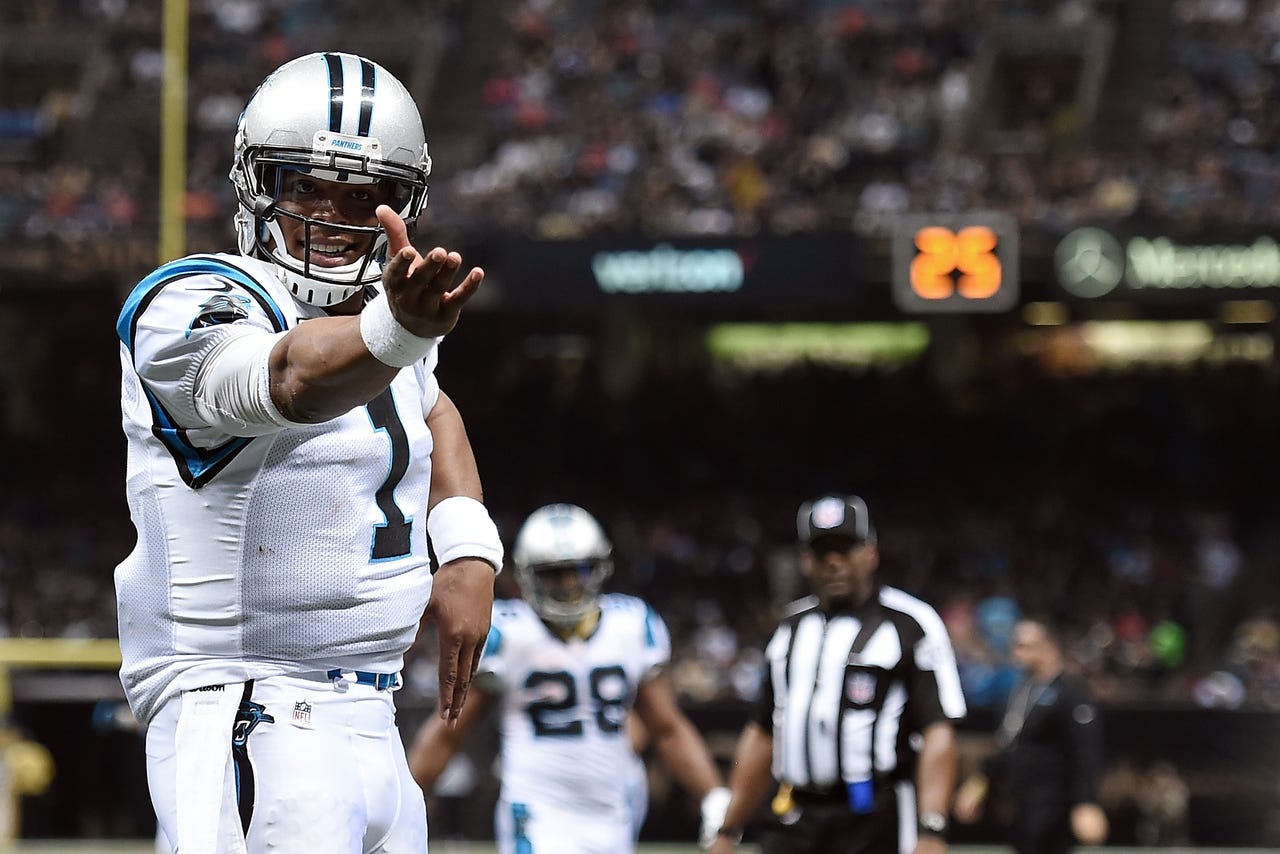 If you do take out that 2014 season, then Newton's numbers have basically improved each year. He went from 19 touchdown passes in 2012 to 24 the next year to 35 a year ago. He cut his interceptions to 10 last season, a career low. His quarterback rating has climbed from 86.2 in 2012 to 88.8 in 2013 to 99.4 last season. The one area Newton can still make significant gains is in efficiency, as he completed only 59.8 percent of his passes last season, but there's good news.
The guys over at FS1 research did some major number crunching and put together the average quarterback rating for every QB in the history of the NFL broken down by age.
Here's what they found: On the whole, quarterbacks have seen their QB rating start to rise around the age of 29 and peak at 33 years old. Of the 10 best seasons from a quarterback based on quarterback rating, only one has come from a QB under the age of 28.
So fresh off his 27th birthday, Newton probably isn't even close to reaching his statistical peak, meaning that Rivera's assertation isn't just an opinion but fact, according to NFL history.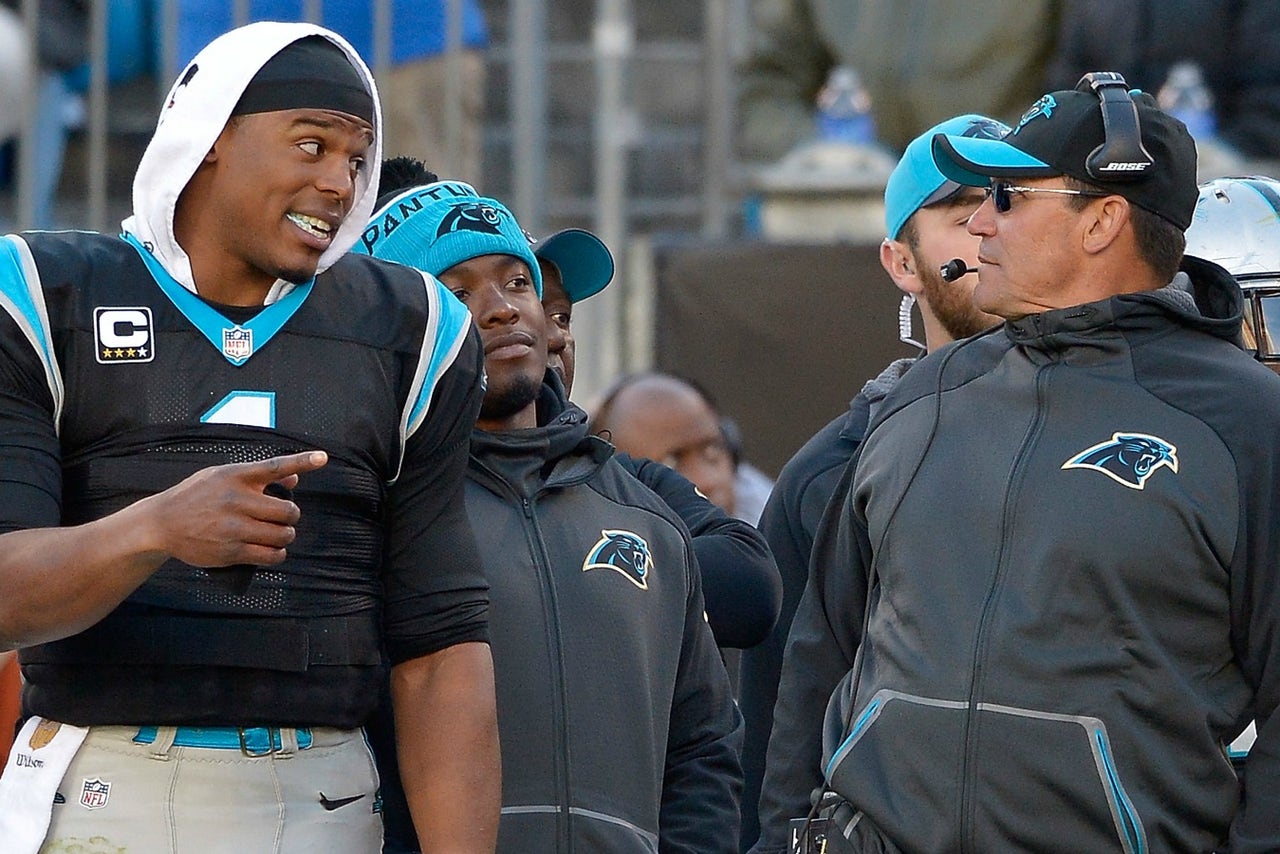 That's a scary thought for the rest of the NFL.  
---
---