National Football League
National Football League
Texans set at kicker, but trying out punters
Published
Aug. 19, 2011 5:40 a.m. ET

Gary Kubiak is facing another tough special teams decision in training camp.
This time, the Texans coach is deciding between punters, not kickers.
Rookie Brett Hartmann and Brad Maynard are vying for the job after the Texans lost Matt Turk in free agency. Hartmann had a 52-yard punt in Monday's preseason opener, but Maynard, a 14-year veteran had a better net average - 38.3 yards to Hartmann's 31.8.
''Maynard can directional punt and is a really good `inside-the-20' kind of guy,'' Kubiak said. ''Hartmann, the young man has got a bigger leg, has hit some of the bomb-type punts, but he has been inconsistent.''
Houston, meanwhile, is set with its kicker.
Neil Rackers connected from 47 and 49 yards in Monday's game, and has been reliable since beating out Kris Brown for the job last year. Rackers went 27 for 30 and was perfect inside 40 yards in 2010.
Houston has no other kickers in camp this year, but Rackers still feels pressure to produce.
''I compete with me,'' he said. ''I expect to go out and make every kick. I've got to make `em all. You've got 20 guys working to get the ball down the field, and it's my job to get three points on the board. If I go out and miss a bunch of kicks, trust me, there will be somebody else in here tomorrow.''
Kubiak says Rackers will also have some input in the punting competition. Maynard and Hartmann both took turns holding for Rackers at the end of Thursday's practice, and Kubiak said that will factor into the final cut.
''We have to make sure he feels good about who's holding for him on kicks,'' Kubiak said.
Maynard was Robbie Gould's regular holder in Chicago for the past six seasons, and Gould's 85.9 percent career accuracy rate is tops in Bears' history and third on the NFL's career list.
''You've got to be consistent for him (the kicker), he's got to trust that you're going to get the spot down, even if there's a bad snap,'' Maynard said. ''You've just got to be able to get the job done.''
Maynard held many of Gould's kicks in frigid, blustery weather and says holding will be much easier in the controlled climate of Reliant Stadium, which has a retractable roof.
He's also looking forward to punting in warmer temperatures, and without the swirling winds he frequently dealt with in Soldier Field. Maynard averaged a career-low 40.1 yards for the Bears last season.
''Kicking the ball here in December versus kicking the ball in Chicago in December? It's night and day,'' he said. ''I've looked at my career in Chicago and know the number of punts that I had that were affected by the wind or the cold. I'm not going to have that problem here, so I expect to have a lot better numbers here than in Chicago.
''My entire career, I looked at guys who played in domes, and I always wanted that opportunity,'' the 37-year-old Maynard said. ''The control I have with the football, I think it'll be exciting to see.''
Hartmann, an undrafted free agent out of Central Michigan, was also attracted to the warm climate and kicking conditions in Houston. He said he talked to a few teams when free agency opened, but always had the Texans at the top of his list.
''Something drew me to coming here,'' Hartmann said. ''The warm weather, kicking indoors, that had a lot to do with it.''
Hartmann and Maynard have developed an easy rapport, despite the competition.
Last year, Brown acknowledged that he treated Rackers rudely in offseason workouts because he only saw Rackers as a threat to his job. But by the end of the training camp, the two had become close friends.
Hartmann says he's encountered no animosity from Maynard.
''It's been fine, it's been professional,'' Hartmann said. ''We compete on the field. When we're punting, we're focused on ourselves. But off the field, it's not like there's any tension. We kind of go our separate ways, but we talk about things.''
Maynard has been through similar competitions before, and is open to answering Hartmann's questions and offering advice.
''I've done this several times, and I know how to handle it,'' Maynard said. ''Obviously, this is his first time going through it. There's nothing I wouldn't tell him. I'm here. He can use me as a resource if he wants, so it's fine.''
Kubiak says he'll be looking for more consistency from Hartmann during the Texans' second preseason game against New Orleans on Saturday. He's also considering Hartmann on kickoffs.
---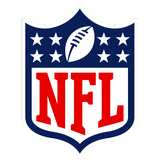 Get more from National Football League
Follow your favorites to get information about games, news and more
---