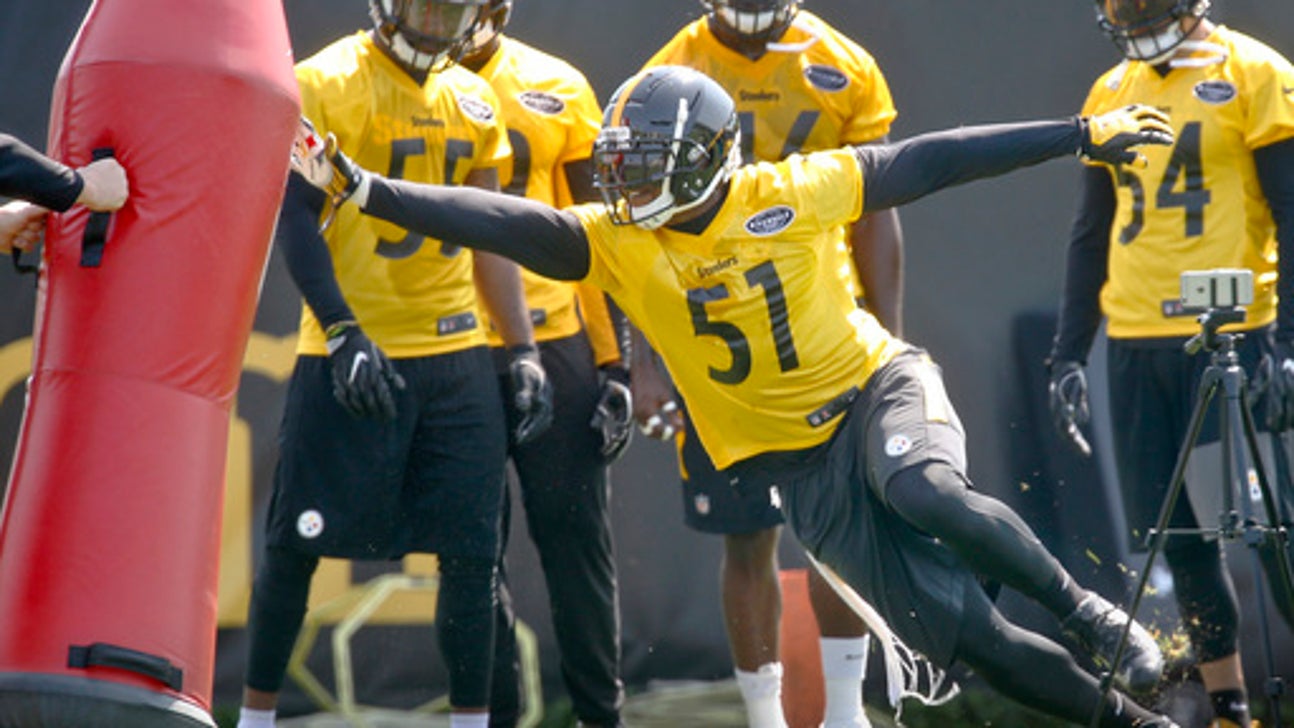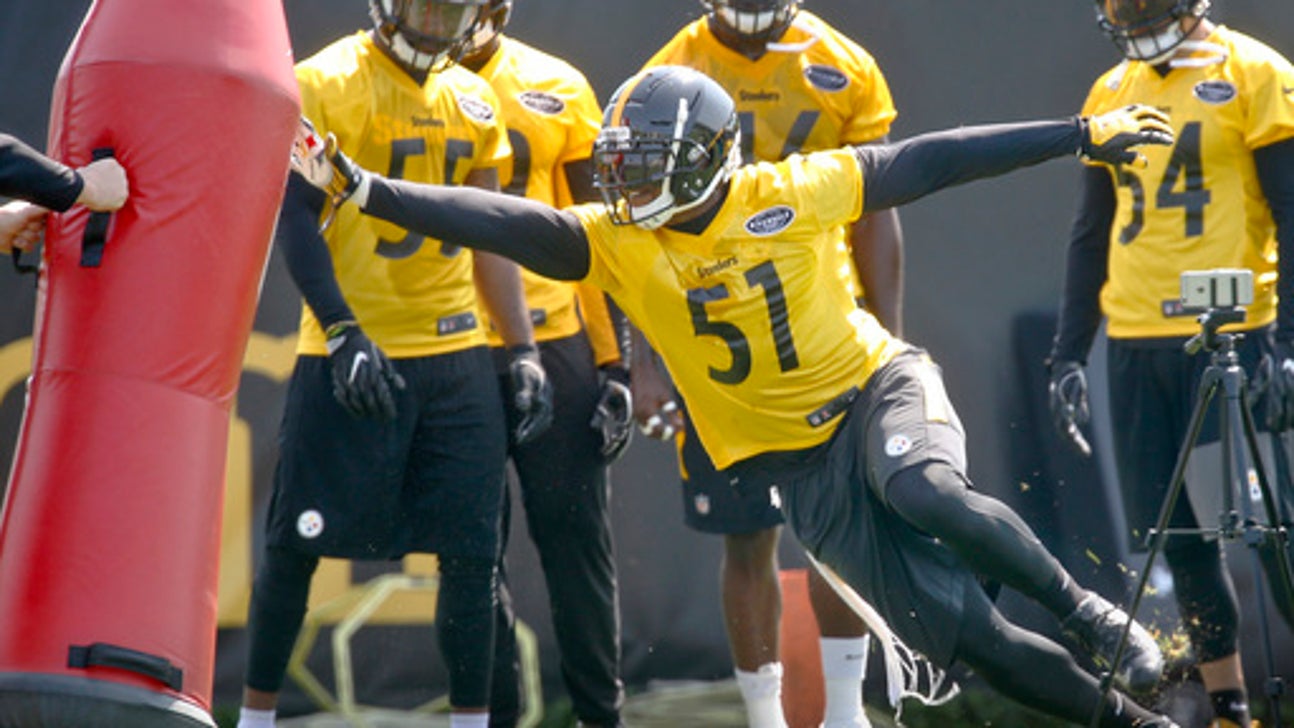 Steelers prepare for life without injured Ryan Shazier
Updated
Mar. 4, 2020 7:54 p.m. ET
PITTSBURGH (AP) Ryan Shazier is neither gone nor forgotten. The Pittsburgh Steelers linebacker remains a fixture at the team's facility as he continues his recovery from spinal surgery last December that left his football future uncertain at best.
While there is a sense of loss, there is no sense of panic. The Steelers understand there is no one player that has Shazier's mix of speed and smarts. So they're not even going to try to replace him.
Expect a group that includes free-agent signee Jon Bostic, Tyler Matakevich and possibly even rookie Terrell Edmunds as part of the committee that will be in Shazier's spot at inside linebacker when the defending AFC North champions open the 2018 season in Cleveland.
The front office felt so comfortable with the idea it passed on selecting a linebacker in last month's draft, the first time in nearly a decade the Steelers didn't use one of their picks on a position coach Mike Tomlin considers among the most vital on the field.
That's fine by Bostic. The well-traveled 27-year-old signed a two-year deal in March following a productive if injury marred season in Indianapolis. Bostic's arrival appeared to be for depth purposes but when the draft came and went, he now finds himself with as good a shot as anyone as lining up next to veteran Vince Williams. While he kept tabs on the draft, he didn't exactly celebrate when Pittsburgh didn't pick up a linebacker.
''At the end of the day, I don't get paid to do that type of stuff,'' Bostic said during organized team activities this week. ''All I can control is me preparing, when my number is called upon, make sure that I'm ready.''
Something Bostic was last season for the Colts, finishing with 97 tackles, a sack and a fumble recovery in 14 games before a knee injury in December sent him to injured reserve. He's good to go now and eager to show he's ready to unpack his bags and stay awhile.
The Chicago Bears chose Bostic in the second round of the 2013 draft, but he found himself on the move following a coaching change after the 2014 season. The Bears sent him to New England in 2015 and the following January the Patriots flipped him to Detroit for a draft pick. He never played a down for the Lions after breaking his left foot during a practice against the Steelers.
From there it was on to Indianapolis, where he breathed life into his career by being one of the most consistent performers on a team that won just four games. The expectations are considerably higher in Pittsburgh.
''Last year, when I was out there, I proved myself and going forward I plan to prove myself again,'' Bostic said. ''I got a lot of unfinished business.''
So do the Steelers, who were gashed for 164 yards rushing and 45 points in a stunning playoff loss to Jacksonville. Though Pittsburgh led the league and set a franchise record with 57 sacks, the defense struggled at times following Shazier's injury against Cincinnati on Dec. 4.
Throw out a Christmas Day game against Houston - which played without quarterback DeShaun Watson - and the Steelers allowed 33.5 points and 381 yards after Shazier's exit. They'll have a full offseason to get ready for life without him. The plan includes potentially flipping from a 3-4 to a 4-3 look in certain situations and getting creative with substitutions.
That's where Edmunds comes into play. Though technically a safety, he served as a de facto linebacker late in his time at Virginia Tech when the Hokies played with five or more defensive backs. There's also Matakevich, a special teams ace who will finished 2017 on injured reserve due with a shoulder issue.
General manager Kevin Colbert pointed out after the draft that Matakevich was injured during the same quarter the Steelers lost Shazier. Who knows what he could have done if asked to fill in for Shazier? It's one of the reasons Colbert said he didn't feel comfortable ''reaching'' for a linebacker in the draft if one who fit the profile wasn't available.
''Between Jon and Tyler we don't know what we have at those two quite honestly because Jon is new to us and Tyler will be in the rotation and competition as well,'' Colbert said. ''If there are positions that are available to us when we are picking, and they fit and they are at the right spot, great.''
---
For more NFL coverage: http://www.pro32.ap.org and http://www.twitter.com/AP-NFL
---
---