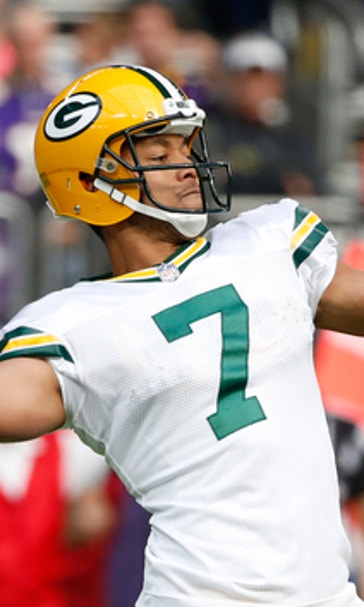 Packers QB Brett Hundley prepares for 1st NFL start
October 18, 2017

GREEN BAY, Wis. (AP) Brett Hundley is getting more reps at Green Bay Packers practice and answering a lot more questions from reporters in the locker room.
Life has changed for Hundley since starting quarterback Aaron Rodgers went down with a right collarbone injury.
Hundley is preparing to make his first career NFL start on Sunday against New Orleans.
He is projecting a calm, confident attitude at a time when the Packers must adjust quickly to life without their two-time NFL MVP.
''I've got a lot of support from the guys from the team, from the community,'' Hundley said Wednesday after practice.
Life ''has changed a lot, but I've been praying a lot, understanding it's just football. I feel calm, I feel confident, and I feel ready.''
This may not be how the third-year veteran out of UCLA envisioned getting his first shot to start in the NFL.
Rodgers is scheduled to have surgery for an injury that jeopardizes the rest of his season.
With Rodgers, the Packers were a Super Bowl contender even with all the other injuries that have maligned the team.
Without him, expectations may have changed almost everywhere around the league but Lambeau Field.
''I've been doing this my whole life. Aaron's a Hall of Famer, and I want to be a Hall of Famer one day,'' Hundley said. ''I will lead this team, we're all going to have fun, we're all going to go out there and play football ... and our goals are still in front of us.''
Like any good backup, Hundley said he prepares every day as if he is going to start. But some of his responsibilities have changed, such as meeting with coach Mike McCarthy after the game plan meetings on Tuesday night to get a head start on prep work for the Saints.
McCarthy likes the way that Hundley has improved his footwork in and out of the pocket. He is confident that his new starting quarterback has a grasp of the offense given that it is his third year in the system.
''He's comfortable and we've kind of gone through normal game-planning process and it's not as much about Brett,'' McCarthy said.
''A lot of our decisions are being based on who we're going to line up with on the offensive line.''
The injury report on Wednesday listed 14 players, including three offensive line starters. Left tackle David Bakhtiari (hamstring) and right tackle Bryan Bulaga (concussion protocol) were both limited after also leaving the 23-10 loss to the Vikings. Left guard Lane Taylor sat out with an ankle injury.
Bakhtiari said he takes the responsibility of helping Hundley in his first NFL start to heart.
''I haven't been a guy who likes to sit out or sustain injuries. But for a guy like Brett, I do take it somewhat personally that he can go out there and be as comfortable as possible,'' said Bakhtiari, who first hurt the hamstring in the season opener against Seattle. ''That would be not only having myself but having all of us out there.''
Hundley finished 18 of 33 for 157 yards with one touchdown and three interceptions against the Vikings, one of the best defenses in the league.
He was under duress for much of the game behind a patchwork offensive line, getting sacked four times.
McCarthy liked the way that Hundley handled the pressure.
''He was playing with great energy, didn't blink,'' McCarthy said. ''Frankly, I can't support this with statistics, but I felt like he got better.''
NOTES: Among other notable injuries, rookie CB Kevin King (concussion) returned to practice as a full participant after missing the Vikings game. CB Davon House (quad) was limited, while starting S Morgan Burnett (hamstring) sat out. Two other cornerbacks were also limited in practice: Damarious Randall (hamstring) and Lenzy Pipkins (concussion), leaving Josh Hawkins as the only healthy cornerback on the active roster.
---
For more NFL coverage: http://www.pro32.ap.org and http://www.twitter.com/AP-NFL
---
---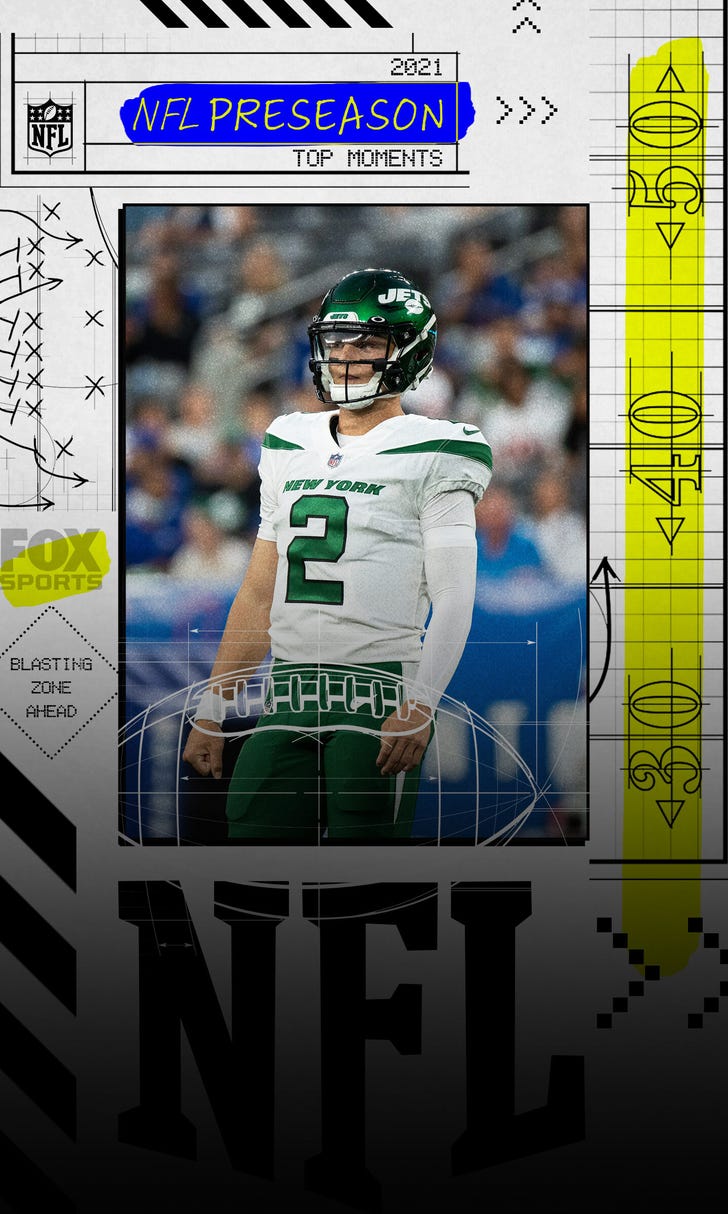 NFL preseason: Top moments from Friday night's action