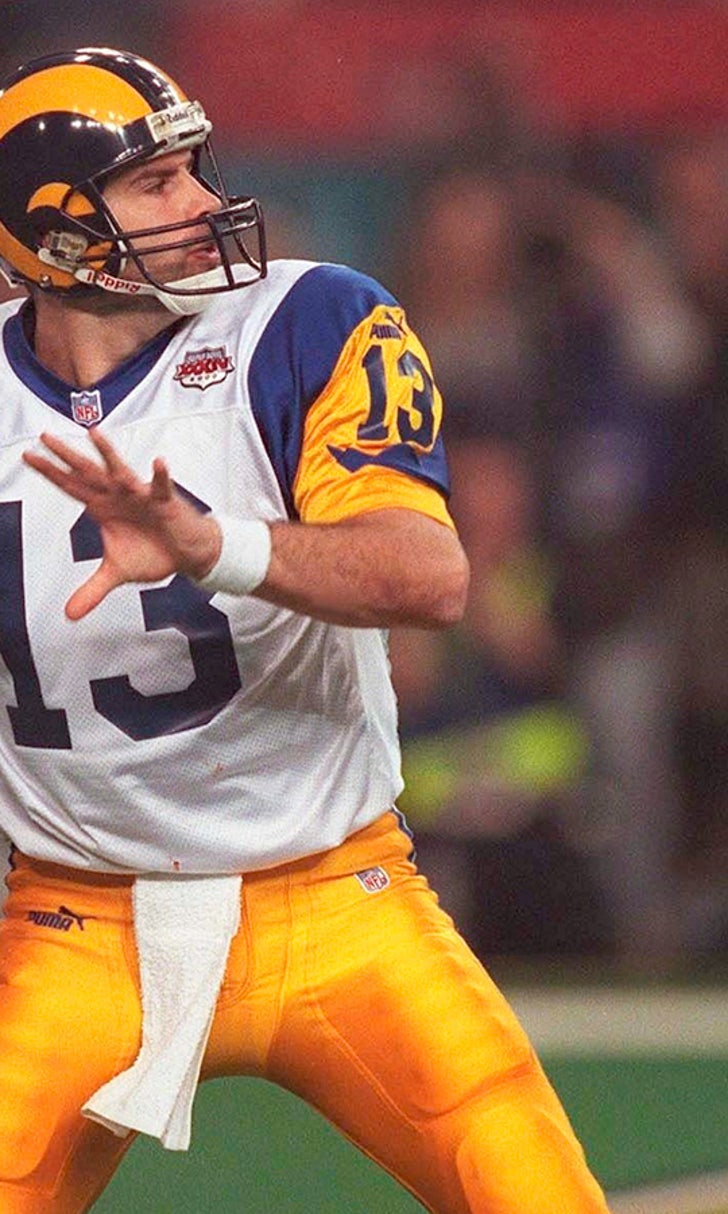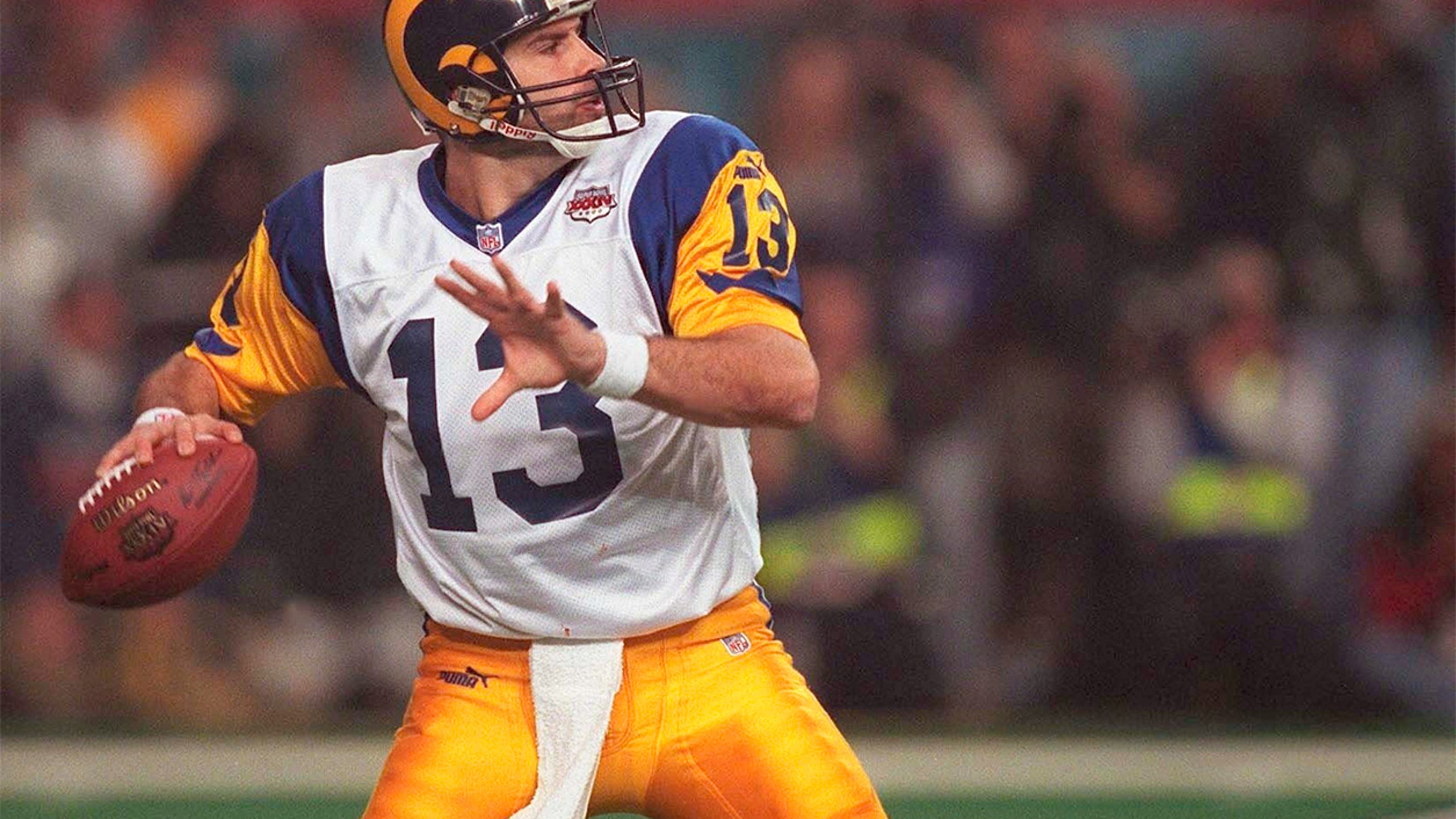 L.A. story? Kurt Warner having trouble making that connection
BY foxsports • January 14, 2016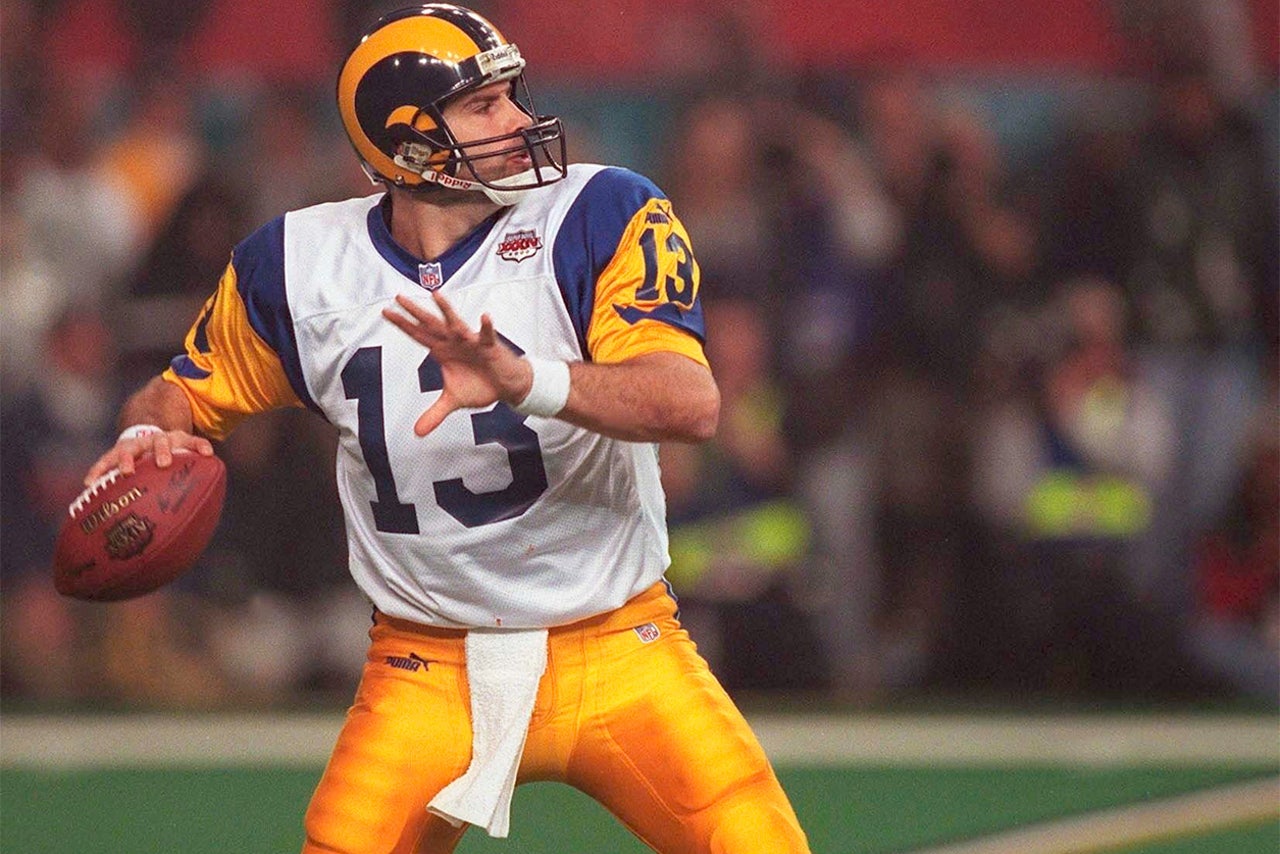 Kurt Warner was the unlikely star during the greatest stretch in the 21-year history of the St. Louis Rams.
A two-time NFL Most Valuable Player and the MVP of Super Bowl XXXIV, Warner admitted he's having trouble wrapping his head around the idea that if the franchise ever decided to retire his number, it will occur in Los Angeles.
"I definitely don't associate myself with the L.A. Rams ... it will be something that I'm completely unfamiliar with from the organization," Warner told Arizona Sports 98.7 FM. "I'm very interested in seeing how this all plays out and how you feel as a member of the Rams family, but a member of somewhere else and something different — how that feels and what that looks like going forward."
Warner not only guided St. Louis to its only Super Bowl title following the 1999 season, but he was at the controls of an offensive juggernaut that produced record-setting numbers from 1999-2001 and earned the moniker "The Greatest Show on Turf."
The wide-open, high-powered attack had enormous appeal on its own, but St. Louis fans were further capivated by storybook career of Warner, who went from stocking shelves in a supermarket to stints in the Arena Football League and NFL Europe before winding up as the Rams' surprise starter in the Super Bowl season following an injury to Trent Green.
"It's just kind of a weird feeling to think that a huge part of my career and some great memeories were established in St. Louis and now I will probably never go back to see another Rams game in St. Louis and be a part of that," Warner said. "It will be strange."
---
---