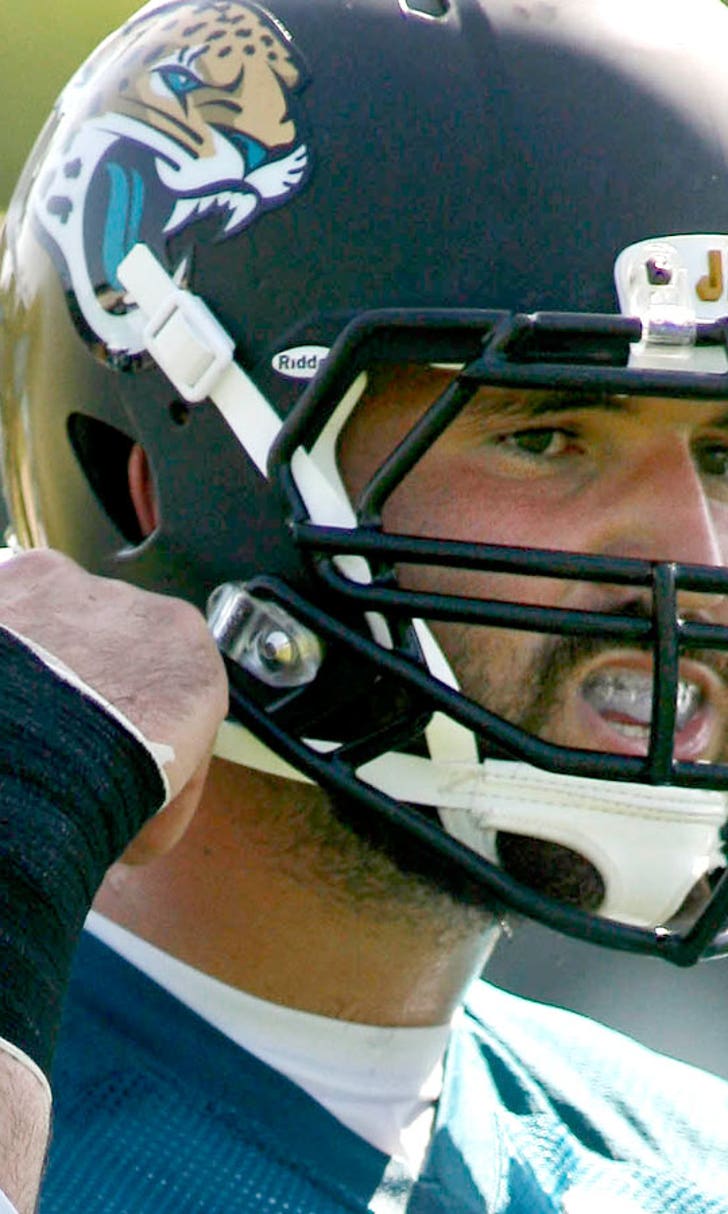 Jaguars OL Bowanko: Losing starting job was 'a learning experience'
BY foxsports • January 28, 2016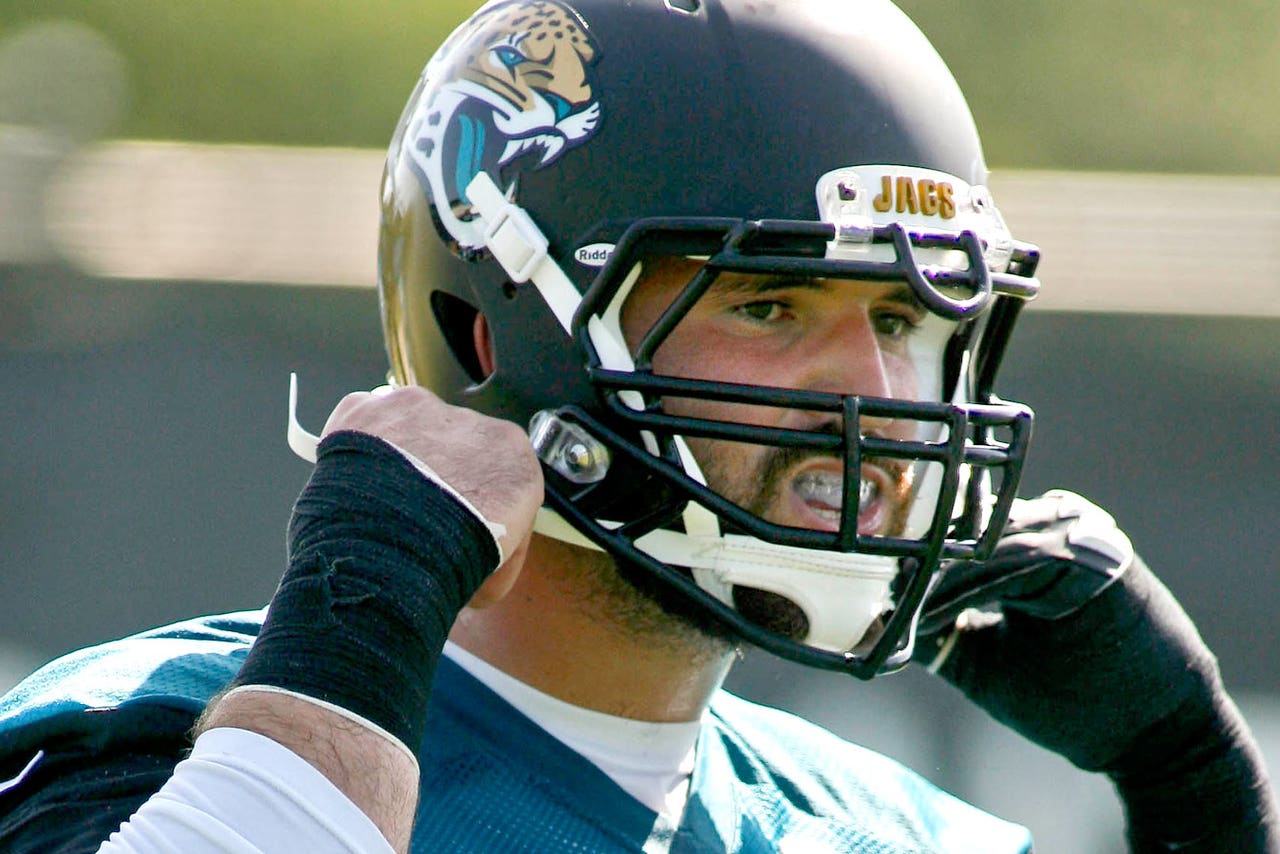 Jacksonville Jaguars offensive lineman Luke Bowanko went from starting at center to little-used backup in 2015.
Now, as he begins the offseason, Bowanko said the adversity he faced this year should help him next season and beyond.
A sixth-round pick in 2014, Bowanko started 14 games as rookie, but was beaten out in training camp by Stefen Wisniewski. It was a decision Bowanko said he understood.
"We knew we had to pick a starter and at that point in camp, Stef was playing better, he was running the offense, he knew what he was doing and he had it down pat," said Bowanko. "Even from my end, there was no animosity towards Stef or towards anybody. It was never awkward. With offensive line play you can kind of tell who should be starting, most of the time. From where I was at, at that point in camp, I wasn't there yet. It wasn't weird at all."


Still, losing his starting spot meant a lot less playing time, something that took awhile to get used to. Bowanko appeared as a reserve in just six games and was a healthy scratch for much of the season.
"It was a learning experience," said Bowanko. "It was difficult mentally, just because if you would have asked me (before the season) to describe a successful second year, obviously I would have said 'Starting at center and getting better from where I was (my rookie) year.' But when that immediately changed, when I started moving around a bit, it changed my goals for myself. It took me a little while to adjust back to more reasonable goals."


With 2015 behind behind him, Bowanko is hoping to turn the experience into a positive. The 24-year-old saw time at tackle during the season and hopes his increased versatility adds to his value to the team moving forward. 
"Obviously with one position, you can specialize in that position and it can make football a lot easier," said Bowanko. "But the more you can do – I'm not here to stomp my feet on the ground to be the starter – I want to make myself an asset to the team. If playing all five [positions] is how I do that, then I'm glad to. But having not played tackle since high school to this year, jumping into it with some pretty good defensive linemen, it was an adjustment. So hopefully I'll have a head start on that when it comes to next year."


He may find himself back in the mix at center as well. Wisniewski is set to become an unrestricted free agent in March.
---
---