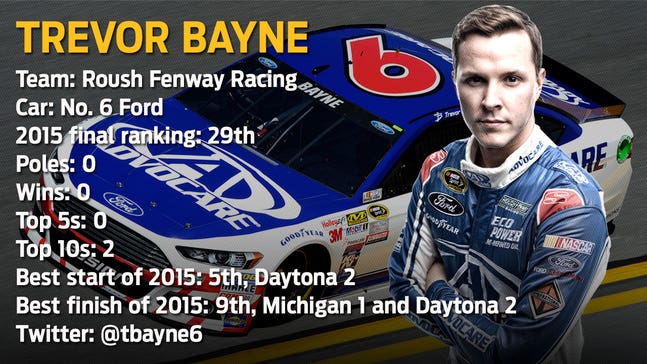 Year in review: Trevor Bayne's 2015 Sprint Cup Series stats
Published
Dec. 1, 2015 9:14 a.m. ET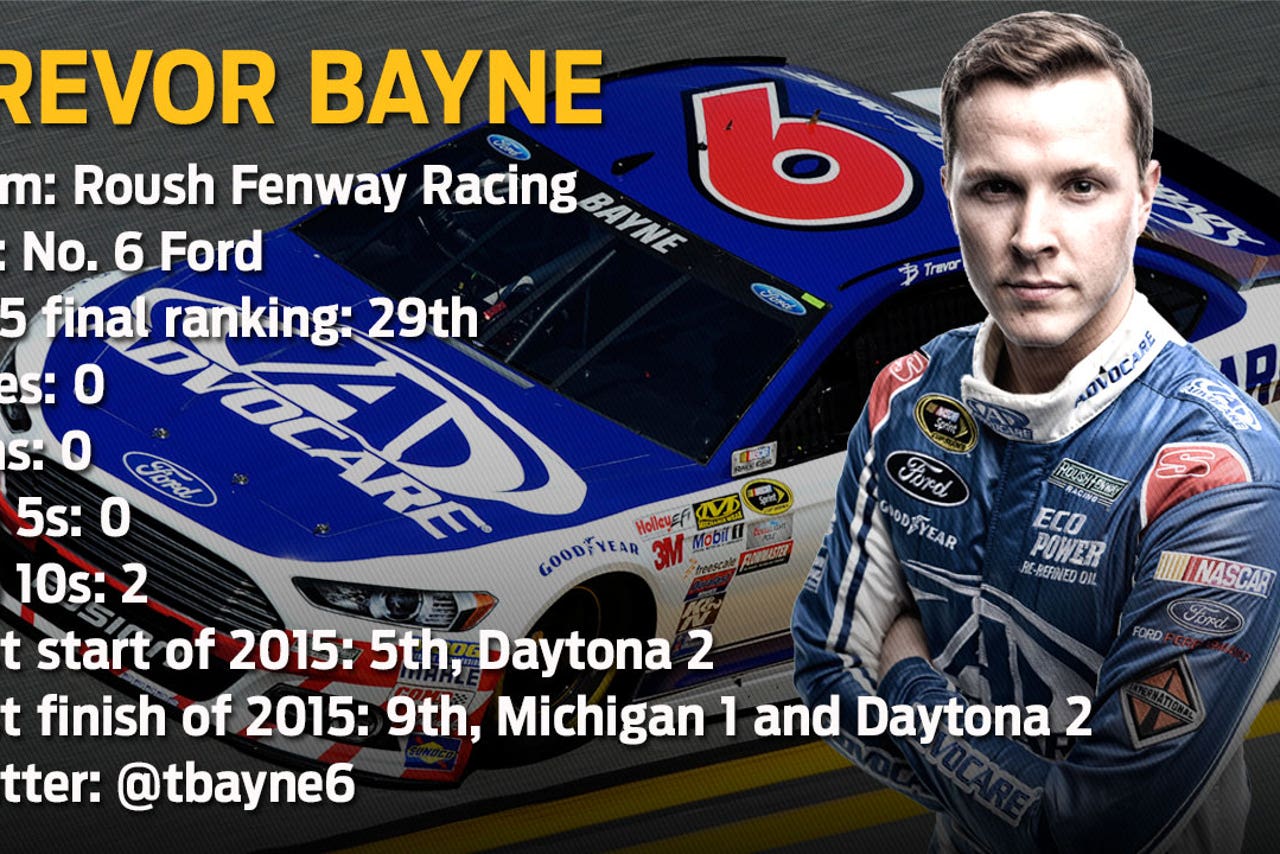 Given that Trevor Bayne won the 2011 Daytona 500 just one day after he turned 20 years old, it's hard sometimes to remember that 2015 was his first full season competing in the NASCAR Sprint Cup Series.
And given that 2015 was a daunting year for the entire Roush Fenway Racing Sprint Cup squadron, it's no real surprise that Bayne had plenty of challenges on hand. He ended the season 29th in points, which might be worse than it sounds, as his more experienced teammates Greg Biffle (20th) and Ricky Stenhouse Jr. (25th) had issues as well.
Bayne's best two finishes came in the heat of the summer two weeks apart, as he finished ninth at Michigan International Speedway in late June and then ninth again at the July 4weekend race at Daytona International Raceway.
The summer Daytona race saw Bayne post his best qualifying effort of the season at fifth. His career-best qualifying effort came in the same race four years earlier. Clearly, Daytona is a track where Bayne feels at home.
Although nothing has been announced yet, it would not be surprising if there are significant changes at Roush Fenway for 2016, as the team tries to regain its form.
---
---