NASCAR Cup Series
NASCAR Cup Series
What the heck is going on? C'mon man, don't beat yourself
Published
Apr. 12, 2011 1:00 a.m. ET

I thought the race Saturday at Texas Motor Speedway was a great one.
Sure, Matt Kenseth had a huge lead, but there was so much more going on back in the pack. At one point, Dale Earnhardt Jr. was getting so ticked off at David Ragan. They had a little pushing and shoving match. I liked how we would use the split screen on TV and go back in the field to show the action.
I know some people still say a 500-mile NASCAR Sprint Cup race is too long, but it sure went fast for me. There were all the pit strategy calls, there were mistakes on pit road, plus there was action on the track constantly.
It just seemed to go by really quickly.
I tell you every year how I absolutely love going to Texas Motor Speedway. Track president Eddie Gossage and his whole gang simply raise the bar every year. That bunch really knows how to put on a show and give you the feeling that this is a really big event.
Things kicked off with a great Nationwide Series race Friday night, featuring a great battle between Brad Keselowski and Carl Edwards. That was like a 2010 flashback. During the day Saturday leading up to the race, you could probably find anything you wanted going on.
First, there was a roller derby track in the infield. They were also showing pigs, like at a county fair. They had a concert. There were people everywhere. The drivers were making appearances at corporate chalets. I went to the Kellogg's chalet and had a great time meeting their customers.
I've been doing this my whole life. Sometimes, you go to a track and the sense of excitement just isn't there. You get a feeling of, "Let's run the race and go home." You never have that at Texas Motor Speedway. Those folks simply know how to put on a show and entertain folks, and that doesn't even include the race. When you go to the race at Texas, they make you feel special.
Now, when you get to the race Saturday night, one current theme just kept popping up over and over again — mistakes on pit road. We are now into mid-April of our 2011 season, and these continuing issues on pit road are almost becoming laughable.
Now in all fairness, these guys are trying to use as little time on pit road as possible. You always hear us say that races can be won and lost in the pits — literally. That creates pressure on the pit crews and the driver.
Kenseth and his pit crew, the Killer B's, have been the gold standard for a number of years when it comes to pit-road performance. The crew is fast and usually flawless. Kenseth is solid and seldom makes a mistake. You very rarely see him get busted by NASCAR for a pit-road violation.
Here's the irony of Saturday night. The No. 17 Roush Fenway team did have a little hiccup on pit road. They didn't get the car full of fuel on one of the stops, but, in a weird way, it ended up working in their favor. They were so fast and dictating the pace of the race so much, that even though they were stopping a little early because they were about 10 laps short of fuel, it was like the Pied Piper — Kenseth would stop, and everyone would follow.
That No. 17 was so dominant and so fast Saturday night, you simply couldn't afford to stay out there on old tires after he came in and got fresh ones. You saw Tony Stewart and Kurt Busch stay out for quite a while, but Kenseth was one second faster per lap than they were. He was eating their lunches.
So with a car that fast, Kenseth was able to overcome a little problem on pit road. But, hey, the others sure can't say that.
Kyle Busch had a loose wheel that led to another loose wheel. That took him out of contention.
Stewart had a shot at winning, but he had so many issues that did him in. The one that was the nail in the coffin for him was getting busted for speeding getting on pit road. He also had a wreck on pit road plus ran out of fuel before the race ended.
Regan Smith had a tire get away, so that brought him a penalty. Martin Truex Jr. also had a bad pit stop. Because of those two issues, both guys were in the back of the pack and both ended up getting in a wreck with Mark Martin. That can be traced right back to pit-road mistakes. You also saw Joey Logano's team have too many men over the wall on one stop.
You all know one of my golden rules is "Don't beat yourself." You hear me say it all the time. It's too bad some of those guys aren't listening, because they are taking themselves right out of contention each week.
All of them, for the most part, have pretty competitive cars. It's not what's happening on the track that's doing them in, it's what is happening on pit road.
If I am a driver in one of the team meetings on Monday morning back in the shop, I am standing up and saying, 'This has got to stop.' Messing up in the pits is costing these teams dearly. Another one of my favorite sayings is "slow down to go faster." A lot of these crews need to consider that.
Everybody is in such a hurry, so lug nuts fall off. The jack man falls down. The car doesn't get full of fuel. So many things can happen because you are trying so hard to go fast. I really think sometimes you need to step back, slow things down a little bit, just worry about a solid stop and things will go better.
Had some teams done that Saturday night, more cars would have been in contention and definitely more cars would have finished higher up in the standings than what they ended up with.
Oh by the way
We continue to see the No. 88 Hendrick Motorsports team build a really solid foundation. The progress continued at Texas. This team is jelling well. I think Dale Jr. and crew chief Steve Letarte are still in their "honeymoon phase" where they are loving life and loving what they are doing.
I caution everyone again to not expect too much too fast. As the old saying goes, you have to walk before you can run. These guys are doing that. They are now becoming consistently competitive. They are knocking over top 10s. Now they need to consistently bring home top fives. They start doing that and they will start bringing home checkered flags. So just don't expect them to win every week. The wins will come in time.
---
---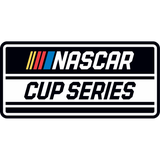 Get more from NASCAR Cup Series
Follow your favorites to get information about games, news and more
---