NASCAR Cup Series
NASCAR Cup Series
Watkins Glen president a testament to diversity
Published
Aug. 29, 2012 7:21 p.m. ET

In quiet moments - and there aren't many in the world of auto racing - Michael Printup often marvels at this juncture of his professional life: a Seneca Indian overseeing a historic race track by the shores of Seneca Lake.
''When you're Native American, you're talking about 1 percent of the population to begin with. I recognize it. I'm proud. It's pretty cool,'' said Printup, who at 47 is completing his third year as president of Watkins Glen International, the famed road course in the Finger Lakes region of upstate New York that NASCAR visits each August.
''There's 22 NASCAR facilities, there's 22 track presidents across the country, there's one female in California (Auto Club Speedway president Gillian Zucker), and me,'' he said. ''Everybody else, I'll call Joe Citizen.''
NASCAR created its Drive for Diversity program to develop minority drivers and crew members, and help them advance through the ranks with the goal of reaching the sport's top series, Sprint Cup. Since 2004, the program has included more than 40 drivers, with most being selected more than once. When African-American driver Darrell Wallace Jr. finished ninth in his Nationwide Series debut at Iowa Speedway in May, it was a significant moment for both Wallace and the program.
NASCAR also has a diversity internship program that offers experience to college students. Since its inception just over a decade ago, the program gives students a look at motorsports careers. Printup represents that avenue for aspiring professionals in the sport.
''The drive for diversity across the industry is a good thing,'' said John Saunders, president of International Speedway Corp., which owns the Watkins Glen track. ''We're starting to see some traction, particularly at the race track where young drivers, men and women of many different cultures, are coming to the lower divisions of NASCAR.
''We have high expectations that they'll continue to grow in the industry, whether that's a path like Michael has taken, or a path in competition, or a path in the sanctioning body in NASCAR, actually running the series,'' said Saunders, who was president of WGI in the early 1980s and still serves as track chairman. ''It's very pleasing. These are dynamics that take time to germinate, and I think we're making pretty good progress.''
Printup, whose father is 100 percent Seneca, grew up in Hamburg in western New York and became enamored with motor sports as a youngster, often traveling to see Formula One's U.S. Grand Prix, which was held at Watkins Glen from 1961-80.
''I grew up as a race fan but never had the desire to get into it, which is kind of weird,'' Printup said. ''I was coming here when I was a kid because it was only 2 1/2 hours away. My last U.S. Grand Prix was 1975 and my brother still has the program. It was (Niki) Lauda, Emo (Emerson Fittipaldi) 1-2. They started 1-2 and they finished 1-2.''
Printup landed at ISC by chance. He was working for Delaware North in sports facility management at the 1996 Summer Olympics in Atlanta and the company was about to take over management of California Speedway.
''I remember the owner of the company, Jerry Jacobs Jr., said, `A guy, Roger Penske, ever hear of him? Roger Penske's building a racetrack,'' Printup recalled with a laugh. ''They said, `Would you mind moving to California?' I had just got married, and I said, `Sure.' ''
ISC, which was formed by NASCAR founder Bill France Sr. in 1953, merged with Penske Motorsports in 1999 to become one of the largest motorsports companies in North America. Printup made the transition when ISC took over California Speedway (renamed Auto Club Speedway) and has held various positions in the company over the past 12 years, including vice president of Americrown Services Corp. and 380 Development LLC, wholly owned subsidiaries of ISC. He also served as senior director for facility development at Michigan International Speedway (MIS) and unsuccessfully lobbied on behalf of the company to get a NASCAR track built on Staten Island.
Although Printup doesn't know his native language - ''It was highly discouraged when I was a kid, so my parents didn't teach me. It's kind of a shame when you lose that tradition,'' he says - he does know about healthy medicines that can be made from berries found in the woods and embraces the environment.
''I am a pretty big green guy, at home and trying to do it at work - not impacting the business but having a positive impact on the business,'' said Printup, who was co-chairman for all of ISC's green initiatives for two years.
Printup worked on projects that resulted in recycling at all of ISC's race tracks, and while he was at Michigan was involved with wind studies, implemented a small solar project, and oversaw wetland rehabilitation. He also began to work with Wayne State University on an interactive class on solar energy that was designed to have students conduct and review wind speeds at different elevations and to observe and record meteorological conditions, including terrain buffering.
In his time at The Glen, Printup counts as his biggest coup the car swap between three-time Sprint Cup champion Tony Stewart and F1 star Lewis Hamilton in June 2011. Even a steady rain on that cold morning didn't dampen anyone's spirits, not with a Formula One car screaming around the 3.4-mile Watkins Glen long course, the echo of its high-revving engine reverberating for miles around.
''For me, personally, that was probably, right now, the pinnacle,'' Printup said. ''That was something I personally worked on for two years with Mobil 1. To get those guys to come up and do something like that was huge. When you put a Formula One car on this racetrack, it brought back a lot of memories.
''Somebody just asked me yesterday, `When are you bringing that back?' That was a once-in-a-lifetime thing. It's not going to happen again, at least in the near future, but we'd love for it to. It was pretty cool.''
Printup does free coffee and doughnuts on race weekends for all campers and has a camp site in the infield where he interacts with the clientele. Thousands attend both events and Printup smiled, nodding in affirmation, when asked if attendance for the Sprint Cup road race three weeks ago was up over 2011, bucking a recent trend in a sport that's seen its on-track attendance suffer mightily in the troubled economy. (ISC does not disclose attendance figures at its race tracks).
''We're very proud of his track record, no pun intended,'' Saunders said of Printup. ''In terms of running a racetrack, I've been very pleased with the progress in advancing men and women of different cultures throughout our company - Homestead-Miami has a largely Hispanic staff.
''It's an ongoing journey. This is not something you just say, `Well, we crossed the finish line. We're done with that.' The face of America will always evolve, and you have to evolve with it.''
---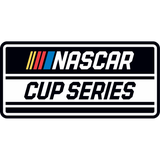 Get more from NASCAR Cup Series
Follow your favorites to get information about games, news and more
---