NASCAR Cup Series
NASCAR Cup Series
Trip to visit troops offers unique chance
Published
Nov. 23, 2010 12:00 a.m. ET

I am very honored to have the opportunity to travel to Southwest Asia to visit American military members.
I am so thrilled to be able to spend time with our men and women in the armed forces. We are going to be doing some really cool things for FOX Sports, for NFL on FOX and for NASCAR on FOX.
Probably the coolest thing is going to be watching how my dear friend, Chris Myers, reacts to things over there. It's with tongue in cheek that I say he's even liked less over there than here. Just kidding Chris – you know I kid because I care.
No, seriously I am excited to get back over there. It's been a couple years since I have had the chance to go visit our troops.
My last trip was to Baghdad. I really am stoked. I have to be honest, I am as excited to go say thank you to our troops as I am for when the green flag waves to start the Daytona 500.
I love what they do for our country. These folks represent everything good in America. They believe in duty, country and honor. They are willing to make the sacrifice so that we can remain free. These brave men and women live it and breathe it every day.
I am afraid all of us sometimes lose sight of what our forefathers have given us.
If it wasn't for our military, we probably would lose further sight of what we are blessed to have. Our armed forces do such an outstanding job protecting us.
Until you have the opportunity to go overseas and see the living conditions plus the other sacrifices they make for us, you never can get a full appreciation of what they do.
That's why it is so special that I am able to go celebrate Thanksgiving with them. It will be my small way of thanking them for everything they do for us.
 
---
---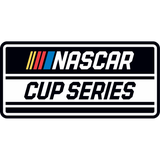 Get more from NASCAR Cup Series
Follow your favorites to get information about games, news and more
---