Track president tabs Junior for win
April 10, 2012

Texas Motor Speedway President Eddie Gossage picked Dale Earnhardt Jr. to win Saturday night's NASCAR Sprint Cup Samsung 500 at his track.
No, Gossage didn't gaze into a crystal ball. And no, this wasn't just another stunt by one of the top promoters in professional sports.
Gossage's prediction that NASCAR's most popular driver will end a 135-race drought stems from the current consistency exhibited by the No. 88 Hendrick Motorsports crew and how engaged the racer is behind the wheel.
It's not a matter of whether Earnhardt will win again; it's just a matter of when.
"Junior is on a roll," Gossage said. "His confidence gets better every week. That's easy to see. For Dale, when things are going right he stays focused. When things are going bad, he loses focus. Right now he's happy, focused and intense.
"He runs well here, having won the first Nationwide and Cup races of his career in Texas, and he's way overdue. He's been in position to win races in 2011 and 2012 but hasn't been able to close the deal. (Crew chief) Steve Letarte is a winner at Texas, too. To me, I see him as the favorite Saturday night."
The gospel from Gossage is on the money. Dale Jr. is in the zone – a comfort zone. Team owner Rick Hendrick has provided the right pieces and under Letarte's direction, the camaraderie among the team is solid. After Earnhardt's third top-five finish in the first six races of the season, he trails points leader Greg Biffle by just six markers in the standings.
Plus, Junior's performance at Texas Motor Speedway is stout. In 19 starts, Junior has 10 top-10 finishes, two poles and an average finish of 14.1. He's always exhibited speed at the 1.5-mile track.
And who can forget his first career Cup win in 2000 (Earnhardt's first Texas Cup start) and the proud papa waiting for his son in Victory Lane?
Yes, a lot has changed since then – including the then-25-year-old's bleached blonde locks. But 17 of Earnhardt's 18 career Cup wins came behind the wheel of the No. 8 Budweiser Chevrolet. For Earnhardt Nation, those were certainly happier times.
Junior is now 37. He's in the fifth year of a 10-season deal with Hendrick Motorsports – a move initially believed to be the perfect environment for Earnhardt to blossom. However, success was far from immediate. In 150 starts – and three crew chiefs later – there's been just one win for the No. 88 team. But the commitment from the organization to turn this team around appears to have finally paid off.
For Gossage – and NASCAR – the payoff could come this weekend in the form of an Earnhardt win. Two weeks ago, it was clear the bump Tiger Woods gave the PGA Tour when he ended his 30-month slump at Bay Hill for his 72nd career win.
No, Earnhardt doesn't possess Woods' stellar resume. Yet throughout his struggles, he's remained gracious and accommodating. So when that breakthrough victory finally arrives, the accolades will be widespread and genuine.
Before Earnhardt can lift the wooden cowboy boots trophy in Texas, though, he'll have to outduel these five drivers:
1. Matt Kenseth
The veteran Roushkateer, whose career has paralleled Earnhardt's since their freshman season in 2000, tops all NASCAR competitors with an average finish of 8.7 at TMS. Kenseth is the defending winner of the Samsung 500 – his second victory at the track. Since his third Texas start, where he led 85 laps before the win, he's led at least one circuit in 13 of the following 17 races (756, most in Cup), completed every lap and posted 10 top-five and 13 top-10 finishes.
"I really enjoy racing at Texas, and especially the added fun of it being a night race now, just adds some excitement to the weekend," Kenseth said in a release. "It's a place I've been fortunate to have had a lot of great finishes at, and it's a track where Roush Fenway as an entire team seems to perform well at.
"Texas gives us several lines to race on, so it's just turned into a place where drivers can take the high line or the low line when it comes to racing for position. Texas is just a great fast track with the challenge of relatively flat straightaways and high-banked turns, so it's a place that can be challenging, but I always look forward to racing there twice a year."
2. Tony Stewart
There's not another driver as hot as Smoke right now after winning two of the first four races. Like Kenseth, Stewart has two victories at Texas – including the most recent race there – and has led the second-most laps (727) at the track. His sole TMS pole came in this race two years ago. In that race, Stewart led 74 laps before uncharacteristically igniting a nine-car wreck with 15 laps remaining in the race. Still, his 12.6 average Texas finish is fourth best on the tour and was marred by two engine failures earlier in his career. Stewart, who participated in the Goodyear TMS tire test in February, will be inducted into the Texas Motorsports Hall of Fame on Thursday night.
3. Denny Hamlin
Hamlin won two of the last four races at Texas when he swept the 2010 season, becoming just the second driver (Carl Edwards in 2008) to accomplish that feat. Hamlin's average finish of 10.2 ties him with Jimmie Johnson for the second-best average on the 1.5-mile track. Hamlin joined Stewart for the tire test in February, which should prove beneficial for the No. 11 team this weekend.
4. Greg Biffle
Biffle, another tire tester, has one win in Texas but has led the third-most laps (642) among active Cup drivers. His average finish of 17.2 is reflective of four DNFs – two which were mechanical failures. In 16 starts, Biffle has six top fives and nine top-10 finishes. The current points leader has been consistent, but a win would bolster his status considerably.
5. Clint Bowyer
It's hard to believe that Bowyer changed teams this season because he's been solid with his new crew. Texas will separate the boys from the men, but Bowyer tested at the track and finished second in this race last year. He scored his first top 10 with the Michael Waltrip Racing team earlier this season at Las Vegas – the first intermediate track on the schedule. Although Bowyer is the only driver on this list not to have won at TMS, his career average on the track is 13th. However, in the last sixth races, his average jumped to sixth.
Also keep an eye on Carl Edwards. After a bit of a slump in Texas, last season was stellar for The Carl, who finished third in the spring and second in the fall. Edwards also tops the Cup tour with three wins at Texas.

---
---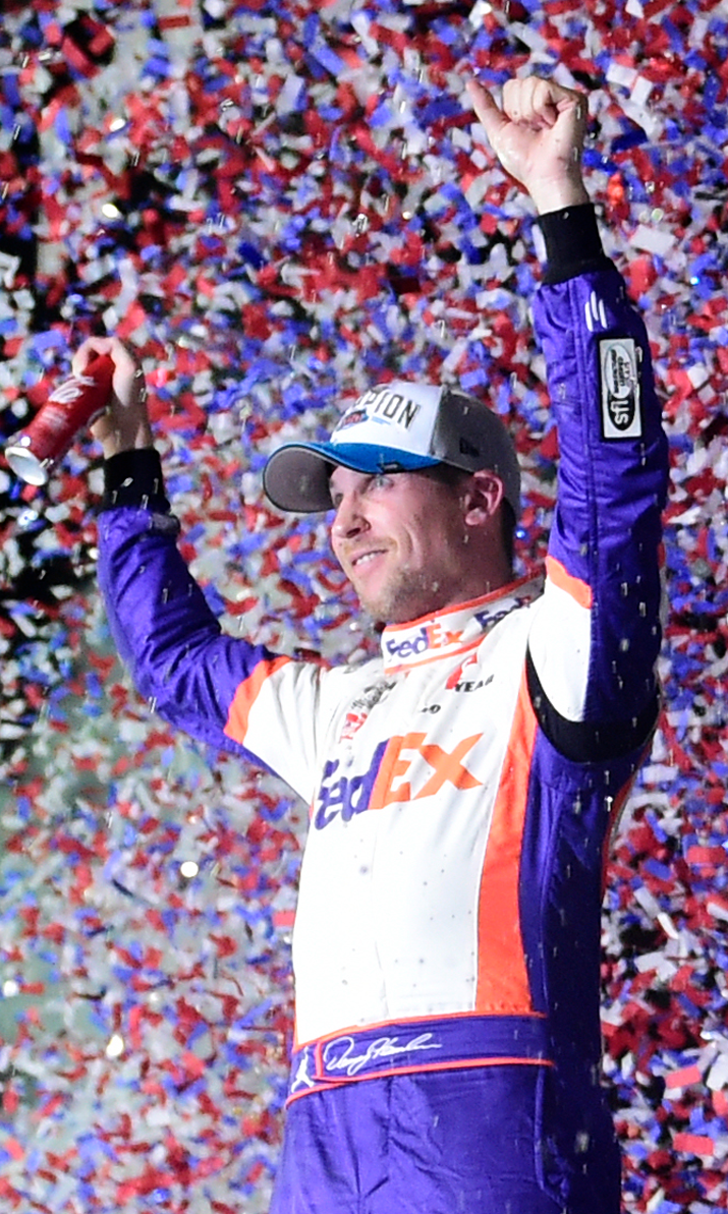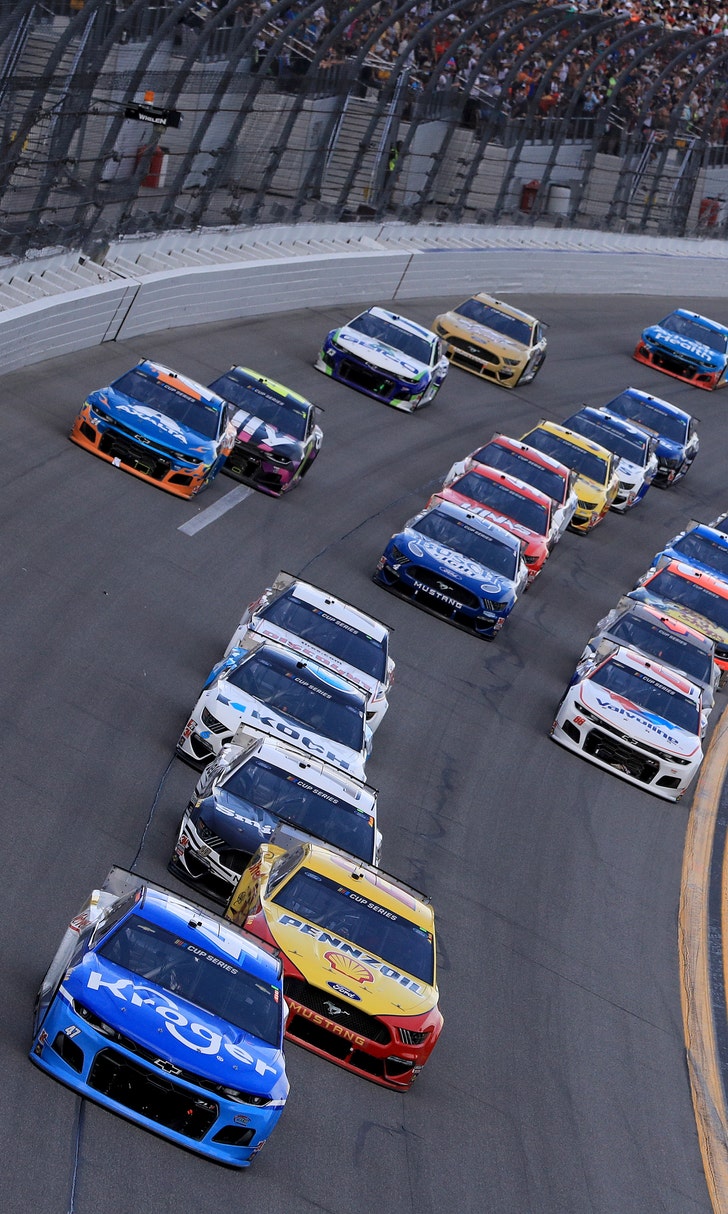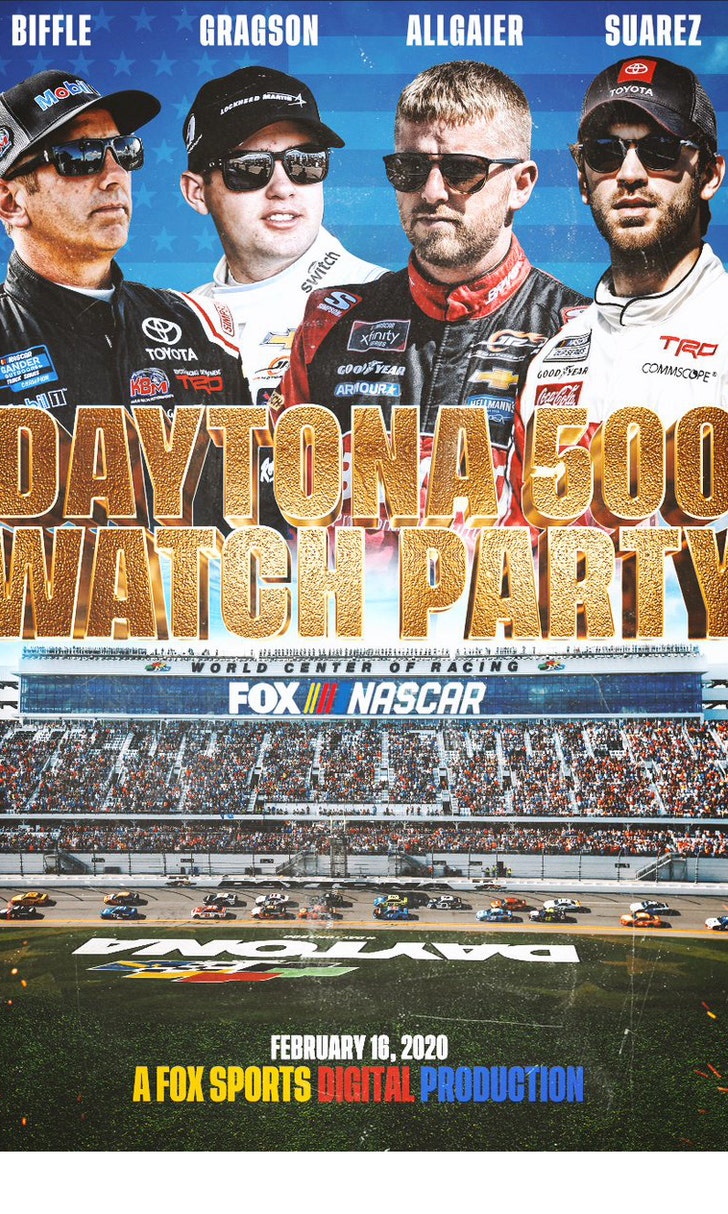 The Daytona 500 Watch Party!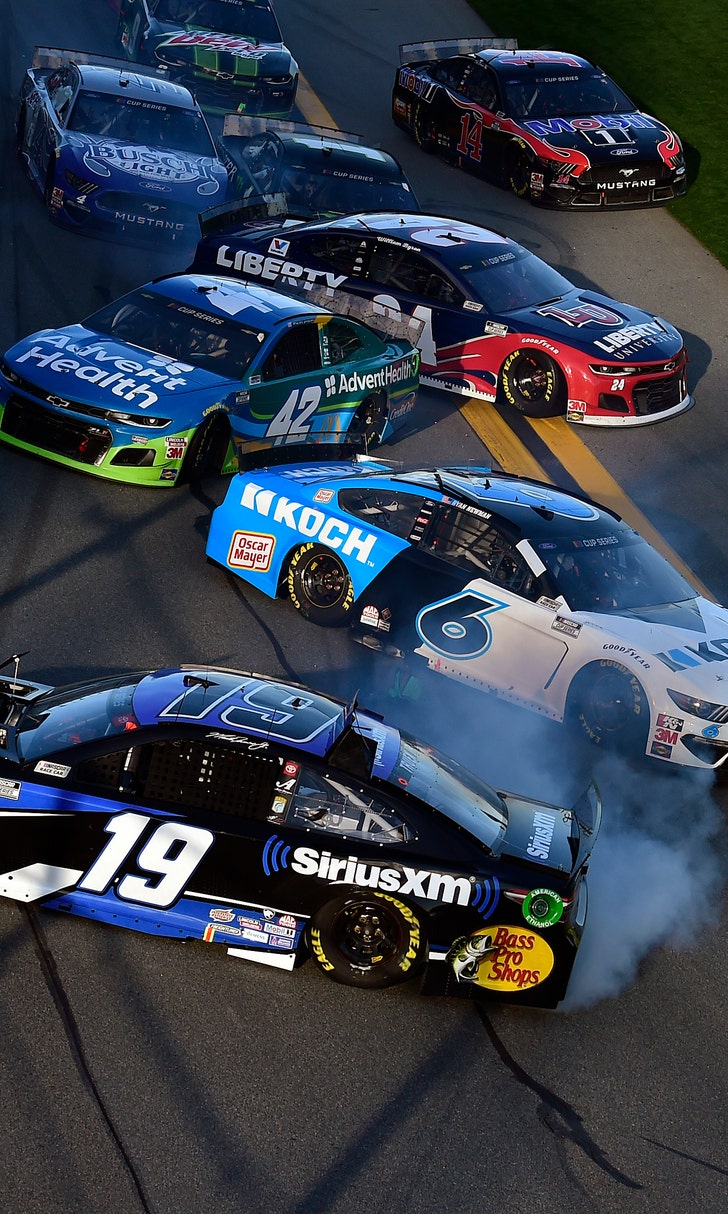 The Numbers Game At Daytona