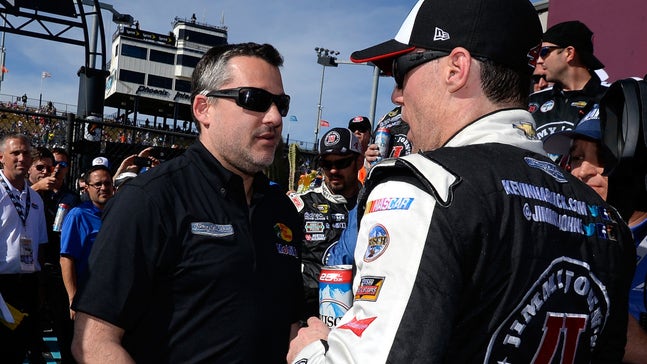 Tom Jensen's dirty dozen observations from the 2016 NASCAR season so far
Published
Mar. 15, 2016 1:37 p.m. EDT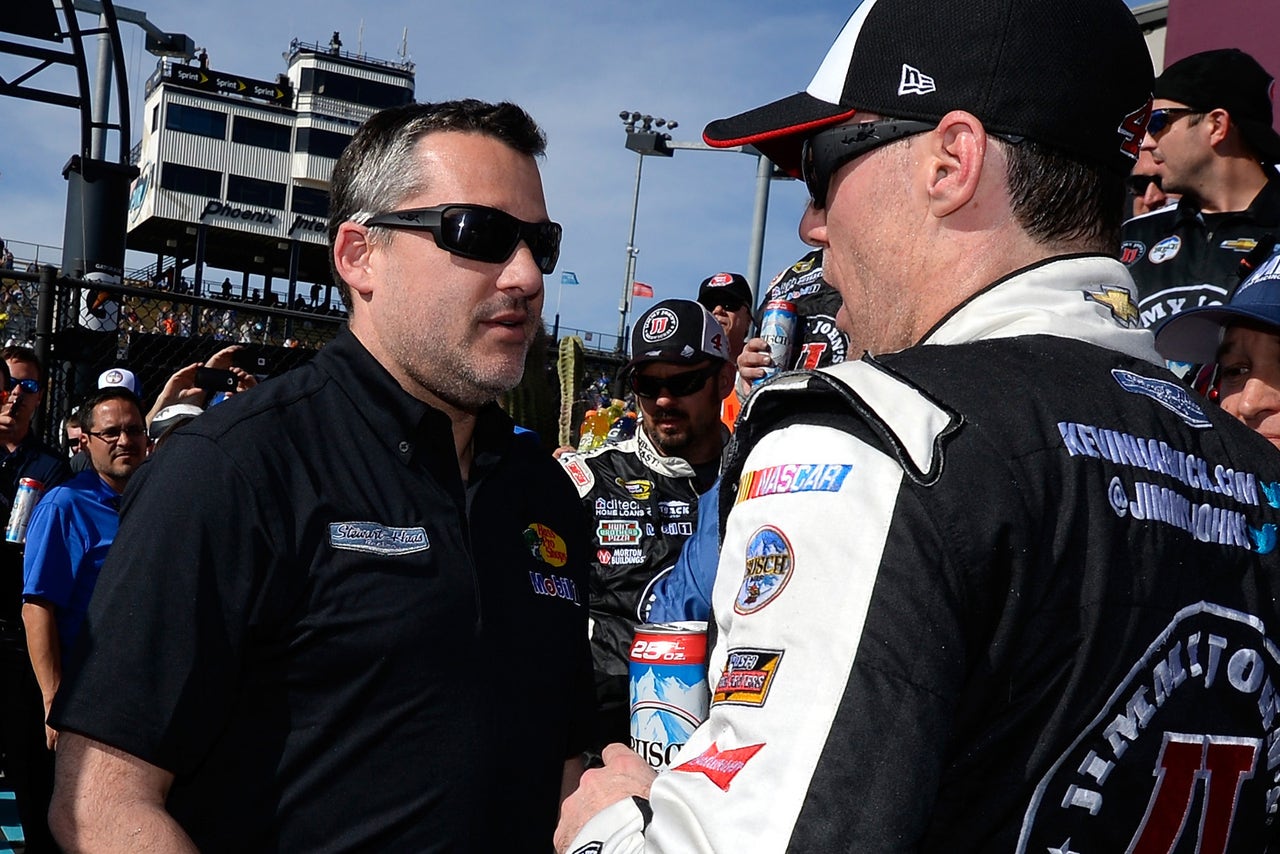 The NASCAR Goes West tour wraps up this week with the Auto Club 400 in sunny Southern California.
And although the 2016 NASCAR Sprint Cup Series season is still young, it's not too early to spot some trends. Here are a dozen observations on the year so far.
12. YOUNG GUNS -- While they're still having their ups and downs, rookies Chase Elliott and Ryan Blaney are as good as advertised, with each driver having scored a pair of top-10 finishes already. The future is bright for both drivers and it would not surprise a bit if one or both of them won a race this year.
11. COMPETITION -- The NASCAR Sprint Cup Series has produced four different winners in four races, with two finishes where the margin of victory was 0.010 seconds in each race. By way of comparison, the NASCAR XFINITY Series has had one driver lead 87.5 percent of the laps in the three races he's run. Draw your own conclusions.
10. OPPOSITE DIRECTIONS -- Austin Dillon is off to the best start of his still-young career, sitting at eighth in points after four races. That's a big improvement for Dillon and huge difference between himself and his Richard Childress Racing teammates Ryan Newman, who is 25th in points, and 26th-place Paul Menard.
9. GOOD NEWS -- This is the first time that the Wood Brothers have run a full schedule since 2008 and they're making the most of it. Ryan Blaney is 12th in points and has consecutive top-10 finishes. It's nice to see NASCAR's oldest team on firm footing again.
8. STILL STRUGGLING -- Prior to the start of this season, there was great optimism for a leap forward performance-wise from Roush Fenway Racing. It hasn't happened so far. Ricky Stenhouse Jr. is 18th in points, which is best on the team, and he has the squad's only top-10 finish, a 10th at Atlanta.
7. SURPRISES -- Despite changing manufacturers over the winter and some troubles in inspection lines, Furniture Row Racing and Martin Truex Jr. haven't missed a beat so far this season. The biggest disappointment has to be Clint Bowyer's season to date with HScott Motorsports. I thought they'd be a lot better by now.
6. PARITY -- Four races, four different winning teams and drivers, and all three manufacturers represented in Victory Lane. That bodes well for a highly competitive and exciting season.
5. HATE IS GREAT -- After the Phoenix race, winner Kevin Harvick made no bones about the fact that he and second-place finisher Carl Edwards don't like each other. That's a good thing, whether you're a Harvick fan or an Edwards fan. Racing thrives on rivalries, which give fans a chance to take sides. We need more of that in the sport and less politeness.
4. BOYS HAVE AT IT -- The Daytona 500 and the Phoenix race both ended with aggressive last-lap moves, and in the case of Phoenix, hard contact. And yet both races wound up with clean finishes, proof that drivers will go all out to win, but they know where the line is between hard racing and wrecking. Some others would do well to take note.
3. THE TEAM TO BEAT -- Top to bottom, Joe Gibbs Racing is still the best team in NASCAR, as it was last year, when it won the championship and all four JGR drivers won multiple races. Three of the top six drivers in points right now drive for JGR. This team seemingly has no weak links.
2. SEARCH FOR SEVEN -- Even though Joe Gibbs Racing has tremendous depth of talent, do not be surprised if this year Jimmie Johnson wins his seventh NASCAR Sprint Cup Series championship. Johnson has been fast most weekends so far, and you can bet Hendrick Motorsports will be pushing hard to get one of its drivers a title, especially with next year's looming departure of Stewart-Haas Racing from the Chevrolet family. And don't count out Dale Earnhardt Jr., either, as he's been running well so far.
1. SHR'S BOMBSHELL -- The story of the year so far continues to be Stewart-Haas Racing, both for Tony Stewart's injury and the team's planned switch to Ford for next season. SHR has won two championships already -- Tony Stewart in 2011, Harvick in '14 -- but it's going to be interesting to see how the rest of 2016 goes. Publicly, everyone is making nice. But you know SHR won't get the support from Chevrolet and Hendrick Motorsports it got in years past, especially when the Chase for the NASCAR Sprint Cup comes around.  
---
---