NASCAR Cup Series
NASCAR Cup Series
This is what should happen in 2011
Published
Feb. 9, 2011 12:00 a.m. ET

NASCAR officials boast that the 2010 season was the best in the 62-year history of the sport. For once, they might be right.
Last season had just about everything — thrilling finishes, spectacular crashes, rising stars, historic achievements, controversy, feuds, rivalries, one of the closest championship races ever, plenty of bumping and banging, and even a bit of fighting.
What more could NASCAR fans want? More of the same would be a great start.
Here are 10 things I'd like to see in 2011:
More 'Boys have at it'
Sure Jimmie Johnson won a fifth consecutive title. But some of 2010's memorable moments centered not on the championship pursuit but rather drivers taking NASCAR's old but new mantra to heart.
Instead of the Year of Jimmie, 2010 will go down as the Year of the Feud.
• Carl vs. Brad
• Brad vs. Kyle
• Kevin vs. Joey
• Jeff vs. Jimmie . . . and Matt . . . and Jeff
Seemingly every week, somebody got dumped and came out yelling — sometimes even swinging. It is exactly what NASCAR wanted when it pronounced its infamous decree in January 2010.
Whether it was Carl Edwards sending Brad Keselowski's car flying through the air, Keselowski calling Kyle Busch "an ass," Joey Logano calling Kevin Harvick names and making fun of his marriage, or Jeff Gordon and his feud du jour, NASCAR had a soap-opera, WWE feel to it, and it was good. Darn good. Good drama. Good TV.
We need more of it in 2011.
A real rivalry
Johnson may have titles, but what he needs most is a feud. A real heated one.
To that end, somebody needs to step up, take the bull by the horns (where's Jimmy Spencer when you need him?) and put Johnson into the wall. On purpose.
Johnson deserves respect, but if the competition can't beat him on the track, it needs to start "rattling his cage," as Dale Earnhardt used to say. NASCAR had plenty of feuds last season, but most of them quickly fizzled out. The sport desperately needs a true rivalry like the ones that put NASCAR on the map. Petty vs. Allison. Yarborough vs. Waltrip. Waltrip vs. Earnhardt. Earnhardt vs. everybody.
NASCAR has not had a good rivalry, one to whet the appetite of fans, since Earnhardt used to pick on a young Gordon.
It desperately needs one now and if one of the players is the "hated" five-time champion, then all the better.
Whether it's Harvick, Edwards, Busch, Denny Hamlin or Gordon (five-time's own teammate who did a little "rubbing" with the Lowe's car last season) someone needs to ruffle Johnson's feathers and create a rivalry worth watching every week.
Junior, do something
Winning would be a boon for the sport. And the more the better. The Daytona 500, a return to the Chase, a Sprint Cup championship. NASCAR and Junior Nation need it.
But if Dale Earnhardt Jr. continues to struggle at Hendrick Motorsports, he'll need to do something to create some buzz and positive headlines, relieving the enormous pressure on his back.
Dancing With The Stars? His schedule wouldn't permit. Perhaps a new girlfriend that hangs onto his every move, creating great photo ops and web traffic out the wazoo. Maybe he could adopt a pet.
Something, anything, to give us a fresh angle on NASCAR's biggest star.
More Danica
I'd like to see more Danica.
That's it. Just more Danica. I don't care if she wins or crashes, I just like seeing her.
Because, in case you haven't noticed, she's pretty hot. She looks better, in fact, in a firesuit or jeans than in those revealing supermodel outfits she's famous for wearing.
Danica's got girl-next-door looks, an enchanting smile, an engaging personality and she's become so popular she doesn't even need her last name.
She might have ticked off a few drivers last year, but she charmed the NASCAR media, which followed her every move and filled the room during her frequent news conferences.
She also showed that she's not just another pretty face. She's smart, funny and has quite a bit of spunk. Hopefully, all that keeps landing her sponsors so she can stick around for a while.
On the track, the first year of her grand experiment didn't go so well. She got off to a terrible start, finished 30th or worse in seven of 13 races and had a best finish of 19th. But she did show steady improvement. Hopefully, she continues to make progress and has some success in 2011, leading to a permanent home in NASCAR.
So we can all see her more.
More Rowdy
Love him or hate him, the sport is just more interesting when Kyle Busch is winning.
As much as NASCAR needs a rivalry, it also needs a villain, and none of today's current stars play the role better than Busch, who revels in the outpouring of hatred when he wins a race. Watching Busch taunt the booing fans is great theater, right up there with Edwards' backflip.
It's also fun watching Rowdy go ballistic when he doesn't win or something goes wrong, flipping off NASCAR officials and spewing obscenities across the airwaves. It's no coincidence that he once starred on "Monday Night Raw."
Busch's passion and raw emotion are good for the sport.
Carl being Carl
If Busch is the sport's biggest villain, Edwards is the leading contender to wear the white hat.
While Busch loves to taunt the fans, Edwards loves to get them fired up and show his appreciation for their support. His backflip has become a NASCAR trademark, but he spiced things up last year by climbing into the grandstands and celebrating with fans after wins. It was the best postrace celebration since Tony Stewart was slim enough to climb fences.
Edwards also has become somewhat of an intimidating figure in the garage, especially after taking out Keselowski twice last season. He has proven through his dealings with Keselowski, Harvick and other drivers that he won't be pushed around by anyone.
If Jeff Burton is the mayor of the garage and Stewart the sheriff, Edwards is the marshal, doling out his own brand of frontier justice.
Harvick, who experienced Edwards' wrath a couple of years ago, called him fake last year, saying he can't be the good guy, the bad guy and the bully all at the same time. But Edwards has proven that, well, yeah, he can.
A new champion
I hate to bring it up again, but the sport needs a new champion.
What Johnson has accomplished is phenomenal and he deserves every honor and accolade he receives. And while it would be neat to see him tie Earnhardt and Petty with seven career titles, the sport needs a break.
Fans have not embraced him as a popular champion, and TV ratings reflect that. It's time someone stepped up and took the mantle from Johnson. Whether it's Busch, Hamlin, Harvick, Edwards, Gordon or someone else, NASCAR needs a fresh face at the top.
Jolting Joey
Every sport has a bully, and NASCAR has its share. But bullies need someone to pick on, and last year it was the 20-year-old Logano.
Harvick knocked him around like a pinball and Ryan Newman threatened to take him down in the garage at Michigan.
Now, it's time for Joey to stand up for himself and get even.
Though he coined the year's best zinger — saying Harvick's wife "wears the firesuit in the family" — Logano owes Harvick one. It's time for him to even the score.
New faces in the Chase
The point of the Chase is to add excitement to the season. But when the final 12 is practically the same each season, it can get a bit, well, boring. All 12 Chasers in 2010 had already made multiple Chases before.
NASCAR needs some fresh faces — some underdogs —in the playoffs for the first time. With two new wild-card spots based on wins, this is the year it could happen. Whether it's Logano, Jamie McMurray, David Reutimann or somebody even more surprising, NASCAR needs a good Cinderella story come playoff time.
A winless champion
NASCAR made some good moves during the offseason. The new points system is simpler and easier to understand. The Chase wild cards should create drama. And the Nationwide Series will finally get an overdue, legitimate champion.
But NASCAR officials didn't go far enough. They should have added more bonus points for victories in the Sprint Cup Series, putting more emphasis on winning races. The new system tightens up the points race but puts no added emphasis on winning, which means it's more likely that someone could win the title without winning a race.
If it happens, it might force NASCAR to blow up the system again and get it right this time, adding more bonus points for winning.
Go Matt Kenseth.
---
---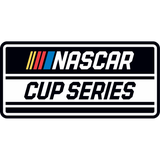 Get more from NASCAR Cup Series
Follow your favorites to get information about games, news and more
---