This 'Brickyard' a run for redemption
BY foxsports • July 27, 2013
For a variety of reasons, three of the top four drivers in the Brickyard 400 — Ryan Newman, Carl Edwards and Denny Hamlin — are seeking redemption runs.
Newman — an Indiana native and Sunday's Indianapolis Motor Speedway pole sitter — hopes to parlay a record-breaking qualifying lap of 187.531 mph and a solid Sunday result into a ride in 2014.
Two weeks ago at New Hampshire, his current boss, Tony Stewart, made it official that Newman, his driver and teammate for the past five years, would not have his contract renewed.
"No hard feelings," Newman insisted Saturday. "They made a move — and that makes me move — and there's no hard feelings. I don't know what I'm going to do. Obviously, this is a good step in publicity for me on the positive side, so we'll see what we can do tomorrow [Sunday].
"We've got to focus on getting our Quicken Loans Chevrolet fast for tomorrow [Sunday] and still making the Chase."
Newman is 19th in the standings, 36 points out of the Chase but still in the wild-card standings. Certainly, the last two seasons have not been the best for the 35-year-old driver.
In 2012, he missed the Chase for the second time in three years and scored just one victory (Martinsville). In the second half of the season, Newman experienced four crashes in the final 17 races. Although Stewart brought back his fellow Hoosier for 2013, it was just a one-year deal.
Newman, who qualified last Saturday, laughed when a reporter asked whether Stewart offered advice before his run.
"None," Newman said. "We don't give each other advice. We talk about our race cars and where we're at and what we're doing and what are balances are, but there's really no advice that two experienced drivers can offer each other. We have enough experience ... about what we need to do inside the race car.
"You can give advice as much as you want, but he's not sitting in my seat, he's not pushing my pedals. It's not as simple as it sounds, just the word advice."
Edwards was not looking for advice on Saturday — just a cloud to cool the track before his qualifying run. And the driver of the No. 99 Ford lucked out. Though he didn't duplicate or improve on his second-place qualifying effort from last year, Edwards' lap of 187.157 mph was strong enough to start third in his eighth Indy appearance.
Last year, Edwards lost his long-time crew chief Bob Osborne to a medical issue the week before Indy. By the time the Cup tour arrived here, Edwards had a new crew chief in Chad Norris, was outside of the top 10 without a win, and the heat was on.
"I thought we had a chance to win it, then a plugwire came loose," Edwards said of last year's run. "I've been waiting a year to be able to redo this, and now we get to. Last year was a different type of pressure. Now I just want to kiss those bricks and get a trophy. That's a fun kind of pressure to have."
Now that Edwards has been aligned with crew chief Jimmy Fennig, he has something different driving him — winning a race for the veteran leader.
"There's only one race on the schedule that Jimmy said, 'Hey, I want to win this thing," Edwards said. "It's this race. He's never won it. He's won Daytona 500s and just about every other race, but he hasn't won this one. This is prestigious. That would be big."
Roush Fenway Racing has yet to win at the Brickyard. The last Ford to celebrate at the track was Dale Jarrett with Robert Yates Racing in 1999.
For Edwards, the top Ford entry in Sprint Cup this season, Sunday's challenge will be trying to end Chevrolet's run of 10 consecutive victories. Not only will Edwards have to battle through Newman to accomplish that task, but also four-time Indy victor Jimmie Johnson, who rolls off second.
Hamlin, who won the pole at the 2012 Brickyard 400, was disappointed that he qualified fourth Saturday. He acknowledged his car had speed, but he "messed it up in the final couple of corners."
Still, Hamlin is accustomed to being a championship contender. And although Toyota has yet to win a Cup race at the Brickyard, the way Hamlin's season has transpired, the driver of the No. 11 Camry would settle for a solid finish.
Hamlin posted two top fives in May but hasn't shown consistency since a violent wreck sidelined the Joe Gibbs Racing driver in March.
"We haven't had a good run in a couple of months, really," said Hamlin, who finished eighth at Pocono — his only top 20 in the last seven races. "It's been tough to seeing checkered flags and actually finishing these races. We have to do everything we can to have a solid day and no mistakes. Even when we've had good runs going, we made a lot of mistakes.
"Honestly, we need 400 miles here mistake-free to see the checkered flag and leave with a good finish."
DON'T FEEL SORRY FOR JIMMIE JOHNSON
After rolling off 11th, Jimmie Johnson blistered the IMS Sprint Cup track record with a lap of 187.438 mph.
Then he waited. He took care of his media duties. He chatted with other drivers who qualified after him. And he paced back and forth from the pit road wall to watch the TV monitors as several contenders threatened to take the pole.
But it wasn't until the 45th and final driver, Ryan Newman, bounced the four-time Indianapolis Motor Speedway winner from the pole by 0.024 seconds that Johnson relinquished his post.
With Newman using an engine and chassis from Hendrick Motorsports, Johnson knew the Stewart-Haas racer would be a threat. The possibility became real when Stewart nearly unseated him six cars earlier. But it didn't "cross (his) mind from a teammate standpoint or equipment side" what was about to go down.
"Ryan is so good at qualifying, that I knew he was going to be a bullet — a tough bullet to dodge," Johnson said. And when the 14 (Stewart) posted his time, I'm like, 'This is going to be a tough final car to deal with.'
"There have been times where, especially the year Tony won the championship and when we we're getting outrun by our equipment week in and week out, that's a hard pill to swallow. We went through some tough times there and figured out how to make our equipment better and catch up — I should say figure out how to catch up with our own equipment."
Considering that all four Hendrick Motorsports cars are ahead of the SHR teams in the standings, it's clear the organization's effort has paid off.
LOOKING OR A DARKHORSE?
Paul Menard won the Brickyard 400 two years ago, so it might be hard to think of him as an underdog at Indianapolis Motor Speedway.
Menard will start 23rd Sunday. Prior to the 2011 victory, the Richard Childress Racing driver's best effort in a stock car at the track was 14th the year before. But given Menard's background at the Brickyard and his father's history as a former IndyCar owner, the track holds a special place with his family. So it's not surprising crew chief Slugger Labbe puts a little extra effort into this race.
"We've done a lot of work preparing for Indy," Labbe said. "The 78 (Kurt Busch) tire tested here about two months ago, and we've been working real hard on Indy for a while. We all have new cars. ECR (Earnhardt Childress Racing Technologies) has built a different engine package, which seems to show positive promise. We have the cars attitude-wise where we like it.
"All the cars look like they're getting good fuel mileage, so hopefully we'll be in the game come Sunday."
Labbe believes Mother Nature will play a part in Sunday's race. Temperatures in Indianapolis have been well below average this weekend.
"It's going to be a high of about 76 — that's about 25 degrees cooler than we're used to," Labbe said. "So hitting that is going to be key. You'll see a lot of cars that will be hard on the splitter and the car won't turn. But predicting the weather is a very hard part of our job in simulation, and people who can do that will run a lot better.
"We'll make a few changes and get ready for Sunday."
SOCIALIZING
After finishing 11th in the Indiana 250 at the Brickyard, Kyle Larson tweeted:
"Long day at Indy. Didn't have the handling right. On my way to IRP now to run the midget race."
NUMBERS GAME
8 — Nationwide Series wins for Kyle Busch in 2013.
15 — Different pole winners in the past 15 Brickyard 400s.
33rd — Where the Brickyard 400 ranks performance-wise among the 36 races for Kurt Busch, who will start sixth on Sunday.
SAY WHAT?
After Kyle Busch posted a record 59th Nationwide Series victory and a record fifth win from the pole in a single season, he exclaimed over the radio, "We will not be denied boys, not today, not today. Unleash the beast."
 
---
---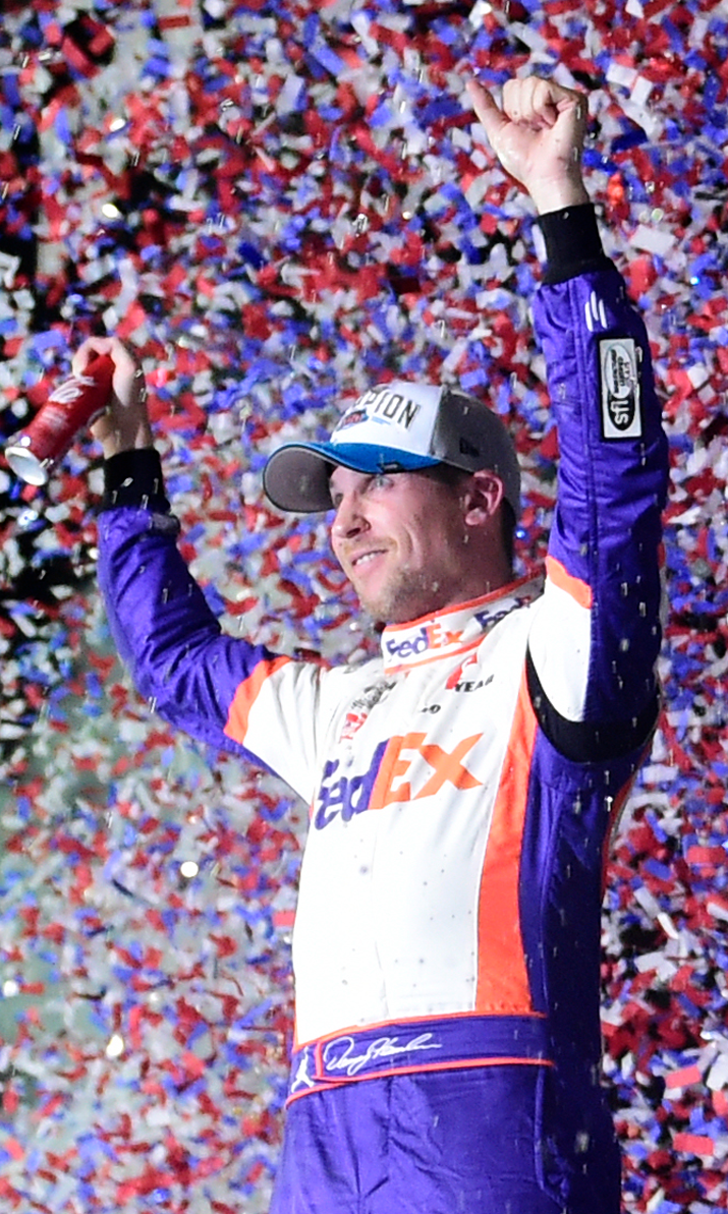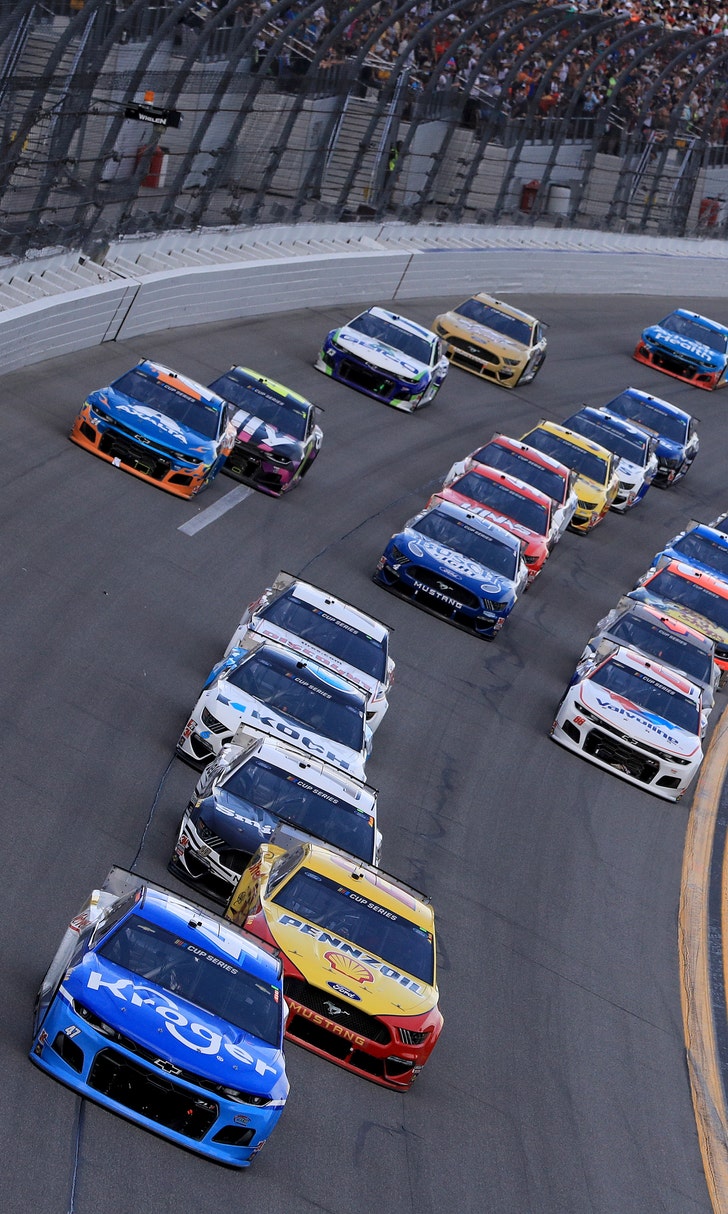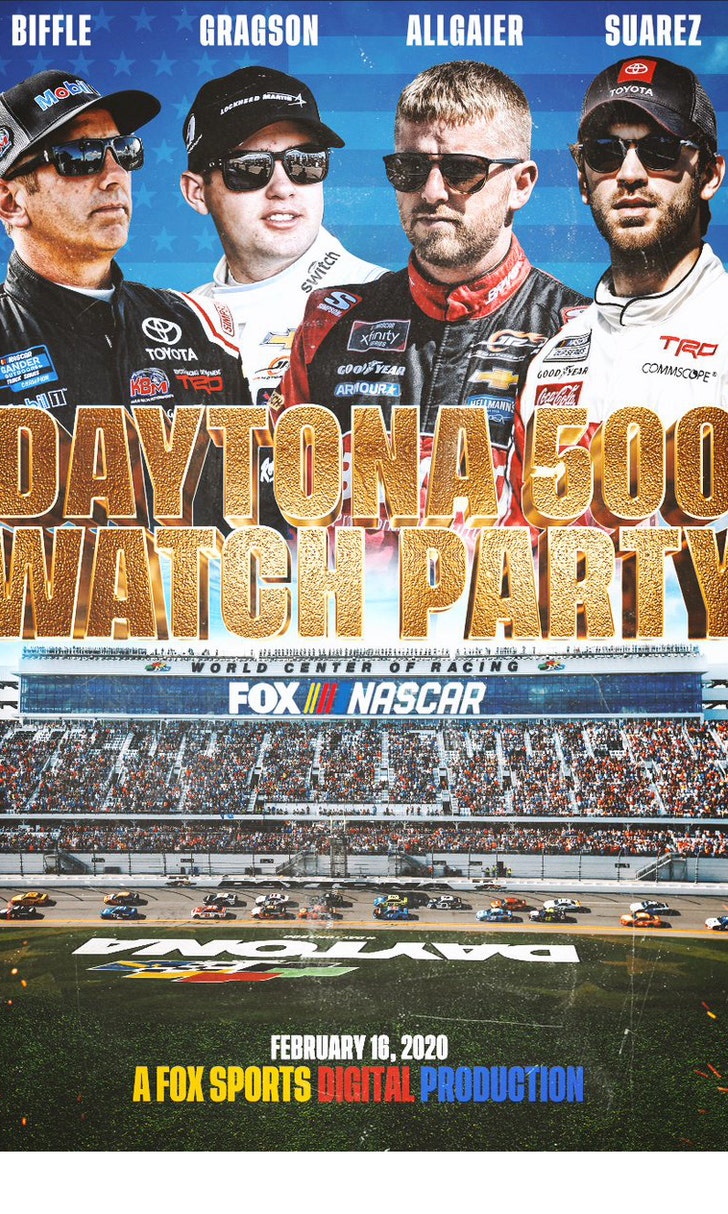 The Daytona 500 Watch Party!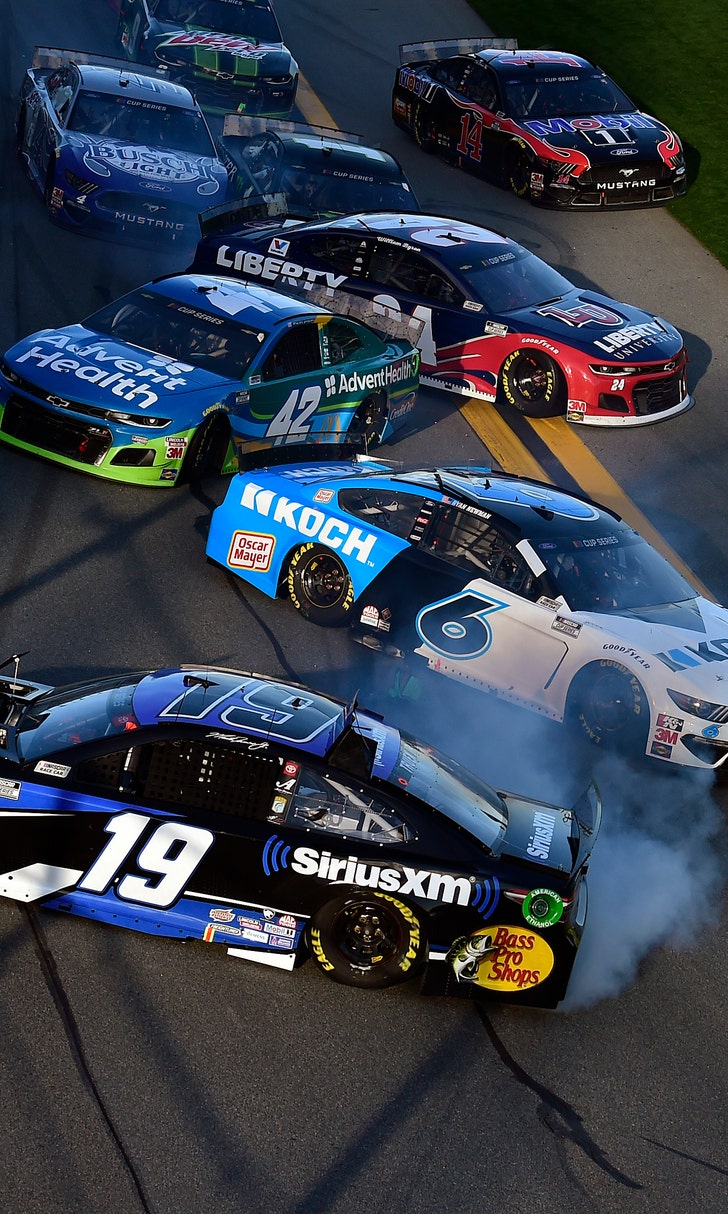 The Numbers Game At Daytona