NASCAR Cup Series
NASCAR Cup Series
The unknown still king at Talladega
Published
Oct. 17, 2013 1:00 a.m. ET

It is the most exciting track in NASCAR and the most exasperating.
It is a place where people can come out of nowhere to win and a place where champions are routinely humbled.
It is a track where drivers have on occasion raced 500 miles without a single caution flag and a track where half the field can be reduced to rubble in an instant in what pundits like to call "The Big One" — a huge, multi-car accident.
It is Talladega Superspeedway and it's where the NASCAR Sprint Cup Series is headed on Sunday for the Camping World RV Sales 500, race No. 6 in the Chase for the Sprint Cup.
You can pretty much throw out all predictions and prognostications this weekend, because no one has any idea what will happen at this 2.66-mile superspeedway. And anyone who says they do is full of it. There's just no way to predict the unpredictable at Talladega.
Back in May, the last time NASCAR raced here, Front Row Motorsports teammates David Ragan and David Gilliland finished 1-2, and Michael Waltrip, Regan Smith and Scott Speed all finished in the top 10. It was the only top-10 finish of the year for Ragan, Gilliland and Speed, and one of only two for Waltrip and Smith.
Meanwhile, seven of the drivers in this year's Chase for the Sprint Cup — Kurt and Kyle Busch, Ryan Newman, Joey Logano, Greg Biffle, Kevin Harvick and Kasey Kahne — all finished 30th or worse in the May Talladega race.
Depending on what happens Sunday, NASCAR Sprint Cup points leaders Matt Kenseth and/or Jimmie Johnson could truly make this is a two-man race for the championship — or even a one-man race — or there could be as many as six to eight drivers who leave in legitimate title contention.
No wonder drivers are nervous and crew chiefs are guzzling antacids this week.
In the three most recent 'Dega races, Kenseth has been great, winning once and posting an average finish of 4.0. In the 10 races before that, though, Kenseth's average Talladega finish was 24.6, with a best of 14th. His strategy will be to be aggressive.
"I think most people, if they have a legitimate shot in the point standings, go there tentative and make plans to try to hang in the back in order to try to minimize the possible damage," said Kenseth.
That's not Kenseth's style.
"I think that's good because I really try to approach Talladega the opposite — I try to approach it as an opportunity," he said. "If the guys we're racing and are trying to beat are being really careful and want to ride in the back, then I look at that as an opportunity to try to hopefully lead some laps and get some bonus points to be in the mix. If you do come out unscathed you may even have a shot to win."
To Kenseth's point, there likely will be fewer people hanging out back trying to avoid The Big One, if for no other reason than the new Generation 6 cars don't draft back up to the front of the field as quickly as the older cars did.
Johnson knows all about the ups and downs of racing at restrictor-plate tracks. This year, he's won both Daytona races and finished fifth at the spring Talladega race. Last year, he had three DNFs and a 17th-place run in the only one of the four plate races where he actually made it to the end.
"Honestly, I'll be anxious to get out of there," Johnson said of Talladega. "I'm just ready for it to happen, and go on and race from there. … Up until Talladega, you're still racing the field and anything can happen and anybody has a chance. But, leaving Talladega, you can really narrow in on who is left and what that spread is in points."
So what's the best strategy on Sunday? Harvick, one of the sport's best plate racers, thinks he knows.
"Don't wreck," he said. "That's the perfect strategy. How you do that, I don't know, but I'm hoping we have the luck we need."
 
---
---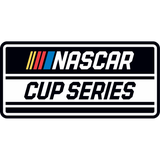 Get more from NASCAR Cup Series
Follow your favorites to get information about games, news and more
---