The Hot Pass: Teamwork pays off for McMurray
BY foxsports • February 20, 2010
"Insane," Jamie McMurray said, shaking his head in disbelief after qualifying the No. 1 Bass Pro Shops Chevrolet on the provisional pole for Sunday's Auto Club 500.

That's just how his week has been after winning the Daytona 500. A whirlwind tour from New York to San Francisco and then Los Angeles before the racing began again.

As reality set in that he was on top of the speed chart, McMurray said, "When the stars line up ..."

Before McMurray could finish his sentence, Juan Pablo Montoya placed the No. 42 Target Chevrolet on the front row alongside his teammate.

"I have lived the other side of this so I'm not going to ask why," McMurray says of his recent good fortune. "There's a lot of people that believe in me. We have the potential to really build something here."

McMurray knows it benefits his program to have two teams running in sync. And he credited Montoya's notes with locking down his fourth career pole and first since June 2007.

"The good thing is that, everywhere we've been, I've really liked the 42 car setup, what Juan and Brian have developed," McMurray said. "We just unloaded here very similar to what they had — and a couple of small things different — and we just adjusted our car from there."

McMurray genuinely extols the benefits of having Montoya for a teammate, the gift of a fast car and the diligence of the Earnhardt Ganassi Racing shop.

His expectations entering Fontana were not exceedingly high. His best finish with his former Roush Fenway Racing team was sixth in his first season and he never came close to equaling that mark. During his previous Ganassi stint, McMurray made five starts at Fontana with an average finish of seventh.

Crew chief Kevin "Bono" Manion told McMurray not to worry on Friday. As promised, McMurray turned the seventh-fastest lap in first practice before eventually winning the pole with 183.744-mph lap.

The atmosphere at EGR is dramatically different from last year when only Montoya's crew was progressing and Martin Truex Jr. was formulating his exit plan.

Over the course of last season as the merger moved off paper and into the shop, the No. 1 team incorporated the best features of both Earnhardt and Ganassi into the cars. In Truex's defense, he didn't receive a new car until October. However, the drivers didn't enjoy similar setups, so it was a challenge to remain on the same page and advance the operation to mutually benefit both teams.

That's not the case anymore.

Montoya, whose lap was just 0.057 seconds slower than McMurray, admits, "that is the kind of momentum this team needs." Still, Montoya remains guardedly optimistic.

"It is still very early," Montoya said. "We have gone through one race, one qualifying. Let's be patient here and see what happens but it looks very promising."


Something's missing

On Friday, car owner Jack Roush carefully explained his decision to replace Drew Blickensderfer as crew chief of the No. 17 team with veteran Todd Parrott.

He described the former Nationwide Series crew chief, who has moved into Research and Development for the team, as "extraordinarily talented and able." Roush acknowledged that as an owner he believes in promoting from within but it was a joint decision between himself and driver Matt Kenseth on Blickensderfer's selection.

And Roush was emphatic that "everybody felt my passion, my support and my belief in Drew Blickensderfer" before the crew chief assignment and that "Blick" has a home with RFR "hopefully for a long time."

But it was Kenseth, who still considers Blickensderfer "a really good friend," who offered the best explanation.

"We were missing something on the team," Kenseth said. "I didn't feel like the way we operated at Daytona that we could win races and win championships.

"I didn't feel like that for whatever reason, and it just felt like a change needed to be made."

Kenseth admitted that a spark was missing on the team. Despite winning the first two races last year, the team spiraled and failed to make the Chase for the first time since its inception.

"It's not really a Drew thing or me not being able to work together well because we really did, but it was just the whole dynamic of the team. We needed something to try and get the whole group elevated."

Kenseth honestly admits he's just not that guy. He's "not a very good leader." While Kenseth is the type of driver to make calls behind the wheel, he relied heavily on his former crew chief Robbie Reiser to delegate the decisions with the car and in the pits. It was Reiser who gave Kenseth his first NASCAR ride in 1996 and pushed him to the Cup title in 2003. Kenseth's 14th-place finish in the point standings last season was his worst showing since his rookie season in 2000.

Although Roush contemplated Reiser's return to the No. 17 team, the veteran's talent was needed to benefit the company as a whole.

Enter Parrott, a crew chief in the same ilk as Reiser – tough, demanding and experienced in winning races and championships.

"When Todd first comes in here and talks, his voice kind of thunders through the room," Kenseth said. "It's really hard to explain."

Parrott, a holdover from the Robert Yates Racing days, led Dale Jarrett to the 1999 title and assisted in championship drives with Penske Racing before that. He sat on the box with Greg Irwin and the No. 16 crew throughout the Chase last season to assist with race strategy and has been instrumental in fine-tuning RFR's superspeedway program.

But Parrott has desperately craved being back in the racing trenches.

"I miss getting in here and digging with these guys," Parrott said. "The competition side of it and fighting tooth and nail to strive to be the best team in racing and to win races and championships.

"It's no secret that Matt has a lot of talent. Robbie has assembled an awesome team over there. The job Robbie does, like Jack said, in the shop preparing the cars and with all the teams, he's got a great leadership role and I hope that I can continue on and get the 17 car back where it belongs in Victory Lane and build on that with my experience."


Say what?

Martin Truex Jr.'s debut with Michael Waltrip Racing led to a successful sixth-place finish, but it wasn't quite as stellar as his former team — the No. 1 Earnhardt Ganassi Racing Chevrolet which took the checkers.

When Truex was asked about "his car" winning the 500, the former EGR driver was quick to correct the questioner.

"Nope, that's a new car."

---
---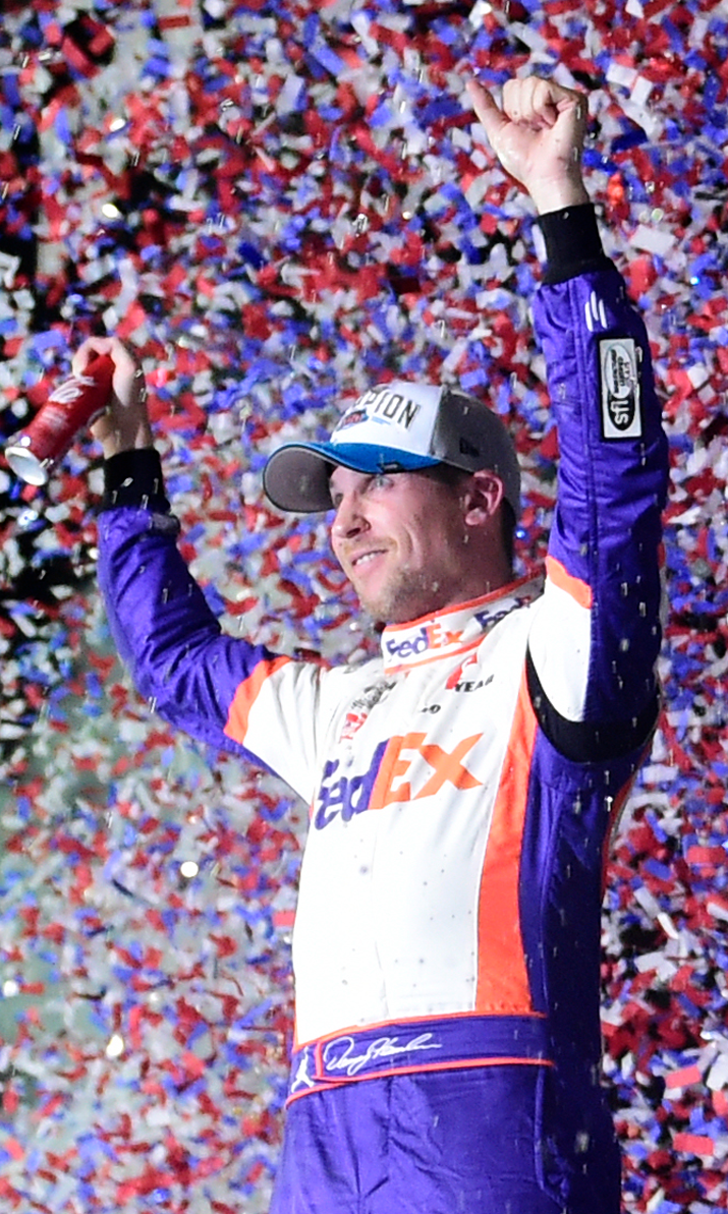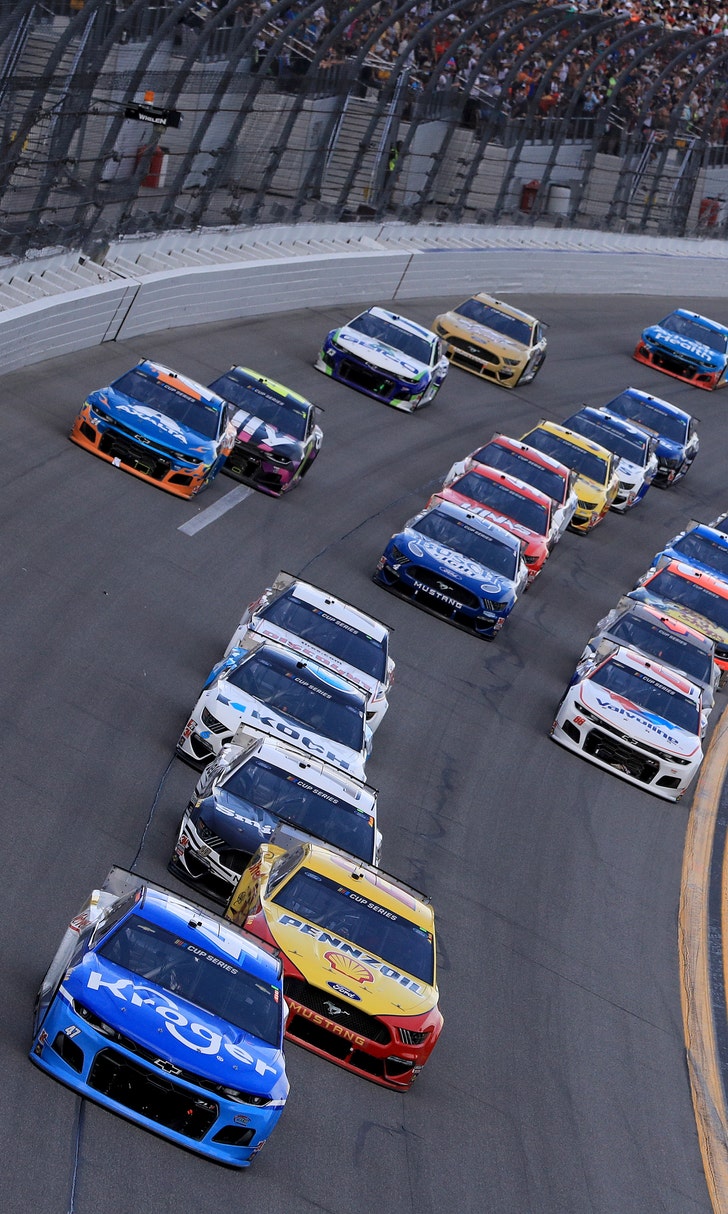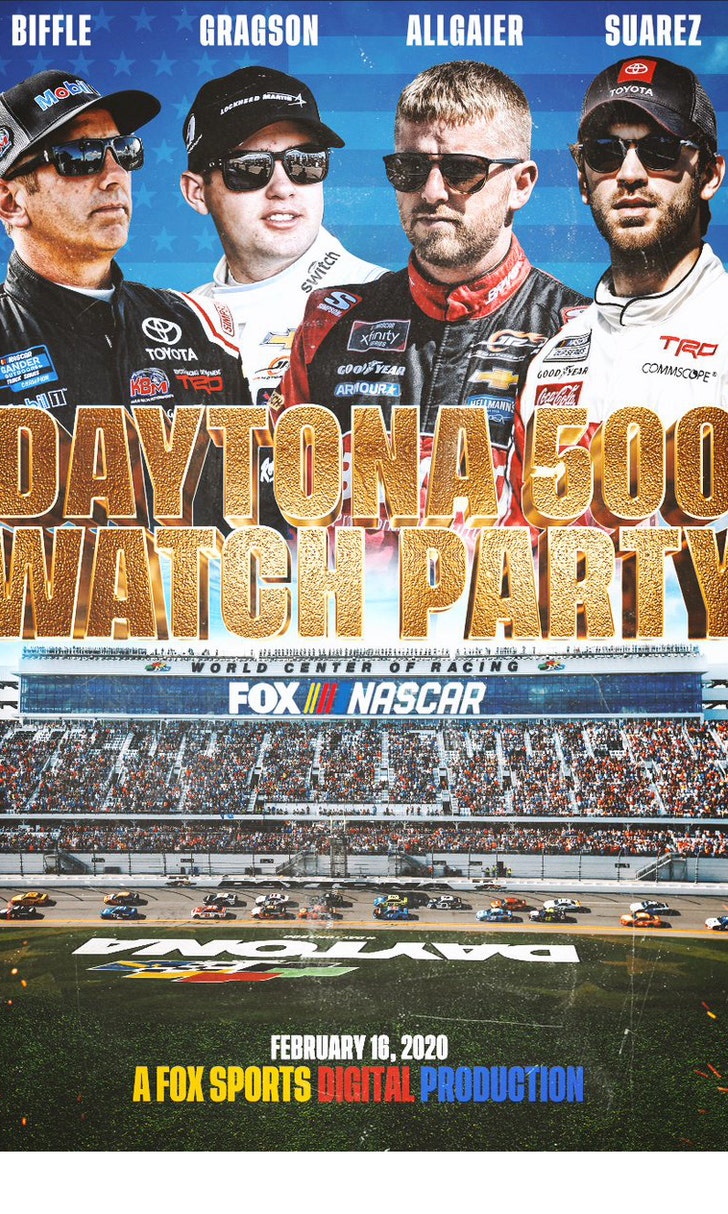 The Daytona 500 Watch Party!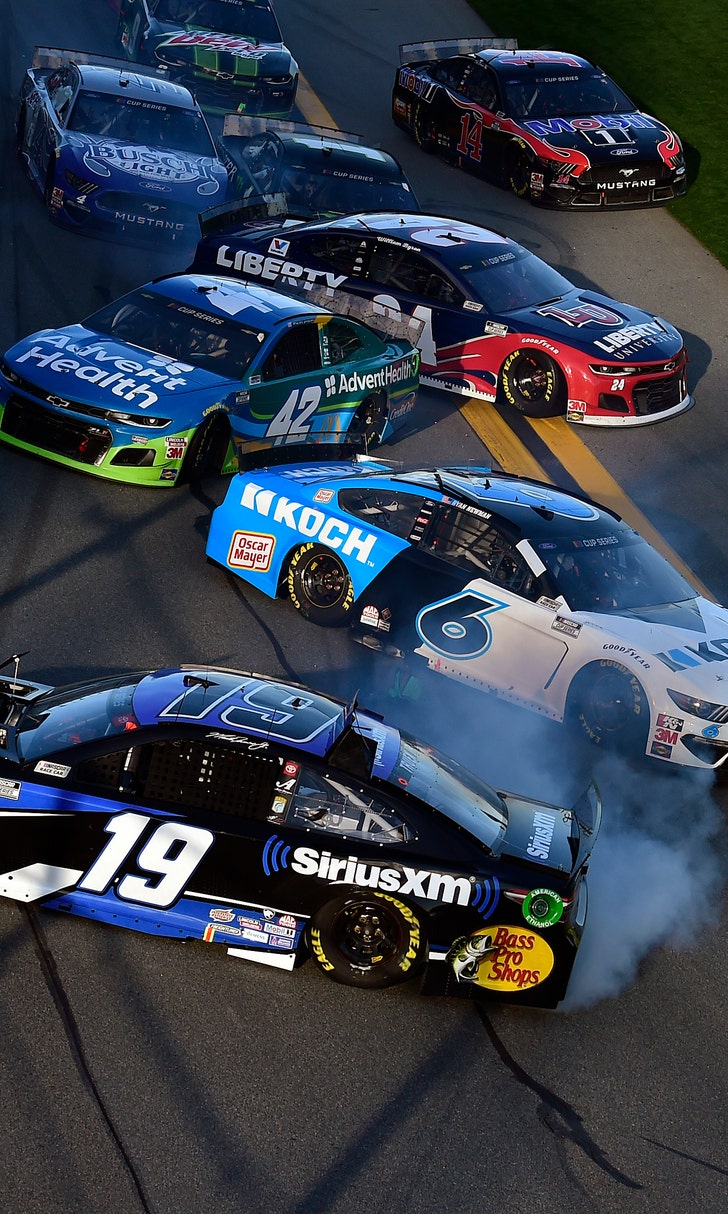 The Numbers Game At Daytona