The Hot Pass: More job cuts coming in NASCAR
BY foxsports • November 24, 2009
NASCAR's season finale always has a feel similar to the last day of school.

However, over the past two years, the experience has been comparable to graduation, as one question loomed: "Will today's familiar faces be part of tomorrow's motorsports fabric?"







Cutting back

Here's a look at some of the potential numbers involved with the sport's powerhouses:


RPM started the season with roughly 360 employees, including 91 workers in the engine shop. As of last Thursday, seven men remained in the engine shop. But with the merger with Yates and the move to Ford, it's unlikely any builders or tuners will remain. Three teams — the Nos. 9, 19 and 43 — are expected to transfer to the Yates facility with approximately 60 employees.


Roush Fenway Racing will eliminate its truck program, but most of those workers will be reassigned to the Nationwide Series teams for Colin Braun and Ricky Stenhouse. With the dissolution of the Nos. 26 and 98 teams, 60-plus employees are expected to be cut, but crew chief Donnie Wingo will likely take his men to the No. 6 team with driver David Ragan. That leaves the employees of the No. 6 crew to either move across the street to RPM or look elsewhere.


Richard Childress is holding out for sponsorship on the No. 07 team. RCR will likely shut down the No. 07 Cup team after the first four races if support cannot be secured. However, the addition of the No. 3 Camping World Truck Series team will provide some openings for current employees. Others were already moved to the Nationwide Series program.


For Joe Gibbs Racing president J.D. Gibbs and Walt Czarneki, Penske's executive V.P., the numbers appear about even. Gibbs expects no changes but could actually expand incrementally should the fourth team come to fruition in 2010. And with the addition of a Nationwide Series team and an ARCA team for the development program, Penske Racing should actually be hiring people.


Hendrick Motorsports made corrections throughout the season in numbers and salaries. One curious note at HMS is the Nos. 24 and 48 pit crews not being signed for 2010 as of Sunday.



— Lee Spencer, FOXSports.com




The past two seasons, the day after the NASCAR season finale has become known as "Black Monday."

In 2008, Dale Earnhardt Inc.'s merger with Chip Ganassi Racing led to more than 200 people being let go as the teams dwindled from a total of seven cars to two when the only sponsorship available to sustain the programs of Martin Truex Jr. and Juan Pablo Montoya remained available.

Overall, close to 1,000 people lost their jobs throughout NASCAR's top three tiers — Sprint Cup, Nationwide and Camping World Series — last year.

Although many of last season's layoffs in the Sprint Cup Series were a direct result of the completion of the Car of Tomorrow project and Toyota teams trimming their staffs (Toyota teams built new cars and old when they came in and needed more fabricators), this year's reduction in workforce can be traced back to a soft economy and diminishing sponsor support.

President Mike Helton said NASCAR is still appealing to sponsors, but the challenge is the ability to deliver a product that keeps the current fan base and entices potential partners.

"We believe that NASCAR is attractive, so it might be telling the story over again; it might be telling the story for a first time to a new entity that's interested," Helton said. "But I'd say that we're still attractive. It's just a matter of revisiting that topic and showing (sponsors) why.

"(Continuing) the revenue stream — that's where the sponsorship relationships come in, and that's critical to all our stakeholders. They're challenged not because of the popularity of NASCAR. They're challenged from the economic times."

Continued tough times has united partnerships that would never have occurred in the past. The current situation with Chip Ganassi and Teresa Earnhardt is a perfect example. Although Gillett Evernham Motorsports morphed into Richard Petty Motorsports last December, the relabeled RPM will soon become an arm of Roush Fenway Racing if and when the Yates Racing merger is complete.

But who would have ever imagined seeing the Cat in the Hat with the King in the Cowboy Hat as a united front? This partnership will require more than an extended hat rack to make the working environment harmonious.

The reorganization plans because of the merger have a lot of workers fearing for their jobs.

"The part of being loyal is long gone," said one crew chief, speaking under condition of anonymity. "Everyone is in survivor mode from dealing with sponsorships to tire guys."

With teams still being forced to tighten belts, Helton said adjusting to changing relationship scenarios is "a work in progress." Layoffs occur not only at the team level but also throughout every category in the sport.

"We started last year across the board with all stakeholders — whether it's race teams or racetracks or fans or TV broadcast partners and media partners — everybody has had to adjust their relationships because it just is what it is and we're still going through the process," Helton said. "But the difference today, in 2009 as opposed to 2008, we have a full year under our belt of experience with those corrections.

"This time last year nobody had that. It was, 'Oh my gosh, I don't know what to expect. I don't know how to react. I don't know what to do. And there's still some of that going on. But what we do have is a year of experience that will help us go forward. There's a leveling process that is a long way down the road — I'm not talking way off — but there's a leveling process that will help in 2010 to make all those adjustments."

Certainly, labor has been the greatest expense in a race team's budget. But just how far can a team cut back to be efficient? At the height of the sport, the premiere teams topped off at around 80 employees per squad. The new model in the current market is closer to 20 to 25.

So get your surfboard ready for the next wave of layoffs and corrections as we navigate the employee waters in the months to come.


Help wanted


Steve Addington has been approached by seven different Cup teams but has not made a decision regarding next season — yet.

The former crew chief for Kyle Busch and the No. 18 Joe Gibbs Racing team says he "wants to be smart and make the right decision," which he hopes will happen next week.

"(Gibbs and I) are under good terms," Addington said. "What's taken more time than anything is deciding who will be strong. Who are the other people there, and who do I want to work with?

"The one thing I'm going to miss at Gibbs is the people. But I've had a lot of support from the garage, and that means more to me than anything."

Addington won 12 races with Busch over the last two seasons. When Busch failed to make the Chase this season, a change was made to bring in Dave Rogers.

Ironically, following Addington's reassignment, Kurt Busch was the first driver to inquire on his status for next season.

In a related note, J.D. Gibbs say he's close to re-signing Kyle Busch and hopes to have the contract completed before the 2010 season.


Off the dirt path


Robby Gordon's 2010 Sprint Cup plans remain uncertain.

Gordon won the 2009 trophy truck championship in the Tecate SCORE International Off-Road Series after finishing fifth in the Baja 1000 on Saturday, but Sunday's NASCAR performance was a struggle.

Gordon was collected in the pit road melee when Eric Darnell slammed on his brakes at the entrance. Gordon continued on but was scored 39th for his effort.

In his off-road adventures, where Gordon finished every mile of competition "which is unheard of in endurance racing" to completing 8,714 of 10092 laps in his 2009 NASCAR run, the difference is stark. Gordon was 34th in the final point standings.

As for next season, the sponsorship picture is bleak. Gordon would rather run a limited schedule than start and park his car.

"I will not start and park," Gordon said. "I won't do that. I will go home first."


They're Grrreat!


Kellogg's will sponsor Carl Edwards next season following a 16-season stint with Hendrick Motorsports.

Kellogg's will be the primary sponsor for two races on the No. 99 Ford and an associate sponsor for the remainder of the season.
---
---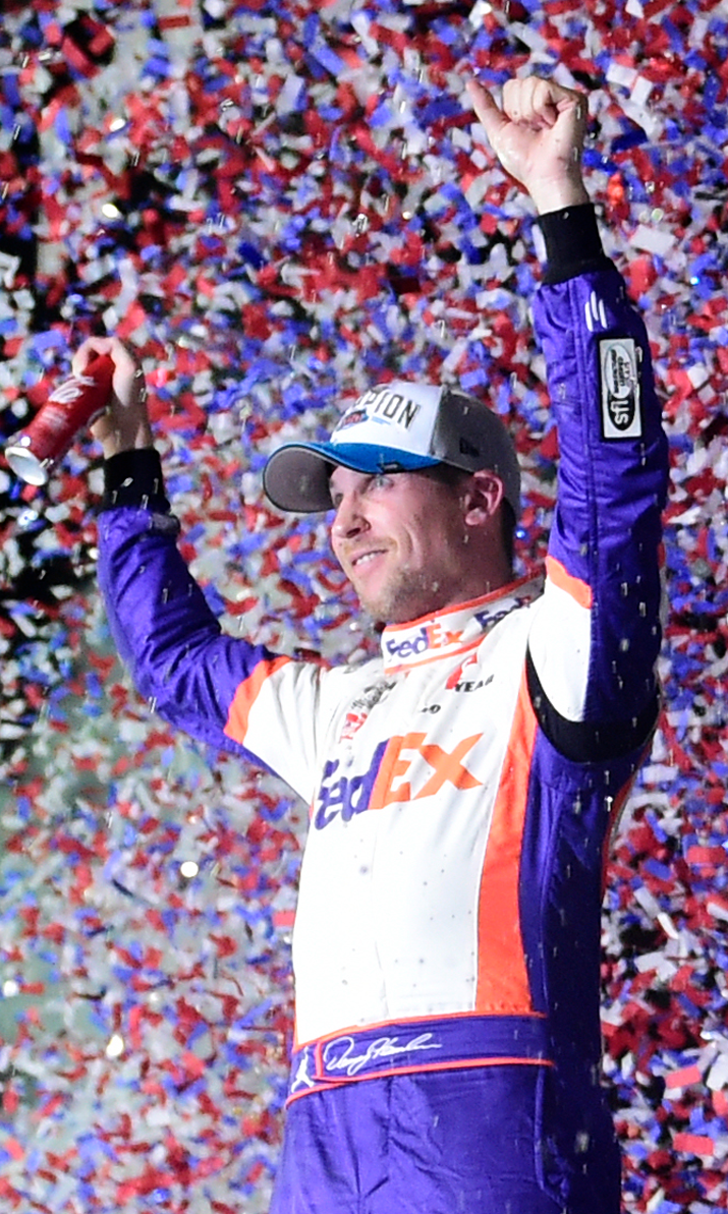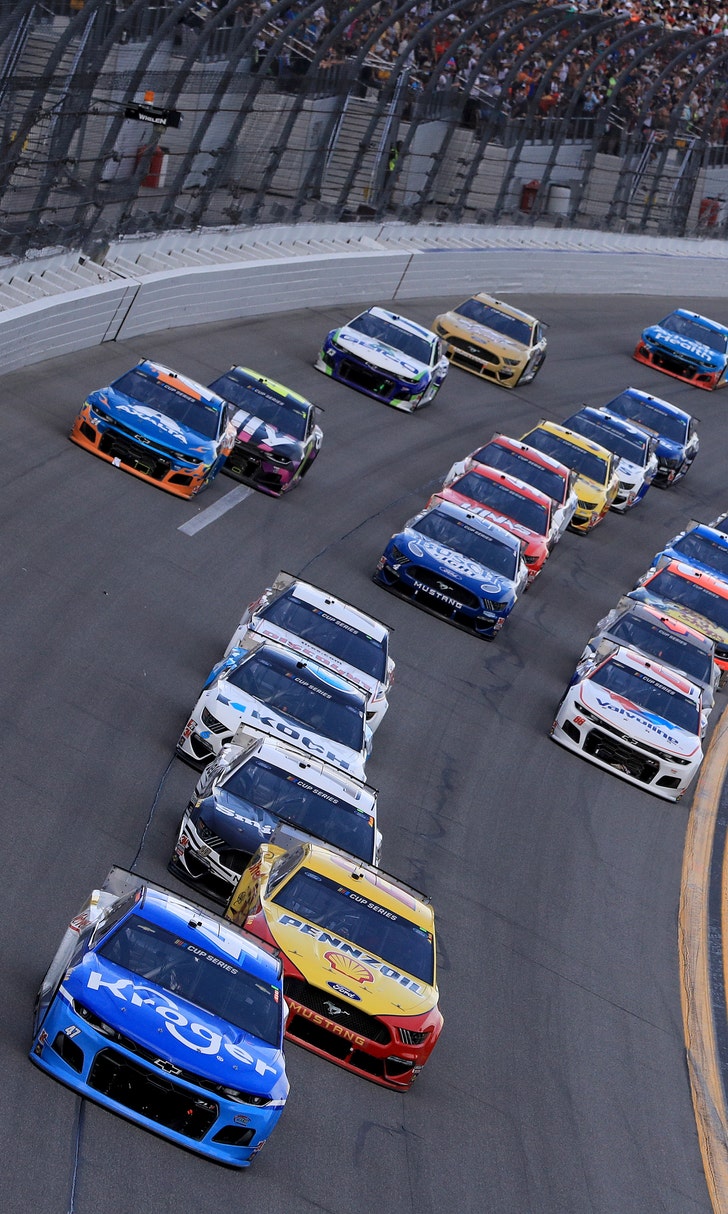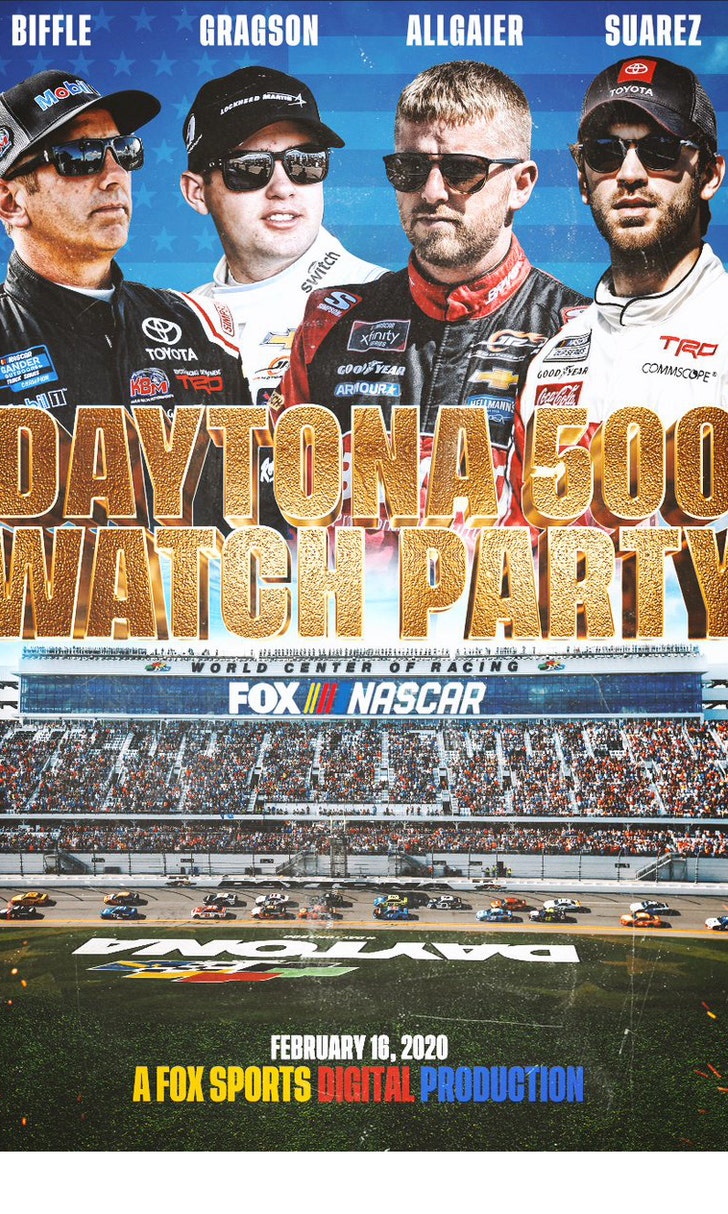 The Daytona 500 Watch Party!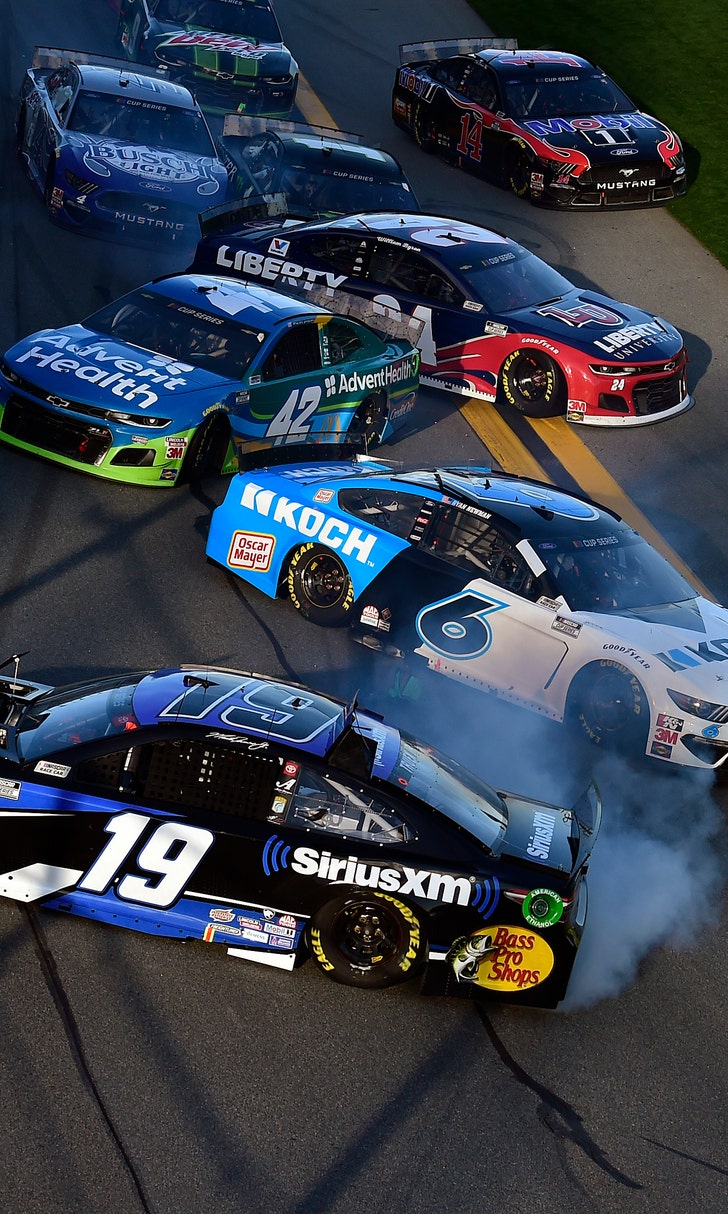 The Numbers Game At Daytona